If you want a cactus themed room you do not have to worry about bringing a prickly cactus into your house. It is a fine aesthetic to have, and you can do it without all the fuss. With wall decor, you can say volumes about your personal style as well as spruce up the room. Cactus decor room ideas are a trend to watch out for.
Here are some of the top ones.
Classic Cactus Themed Room Decor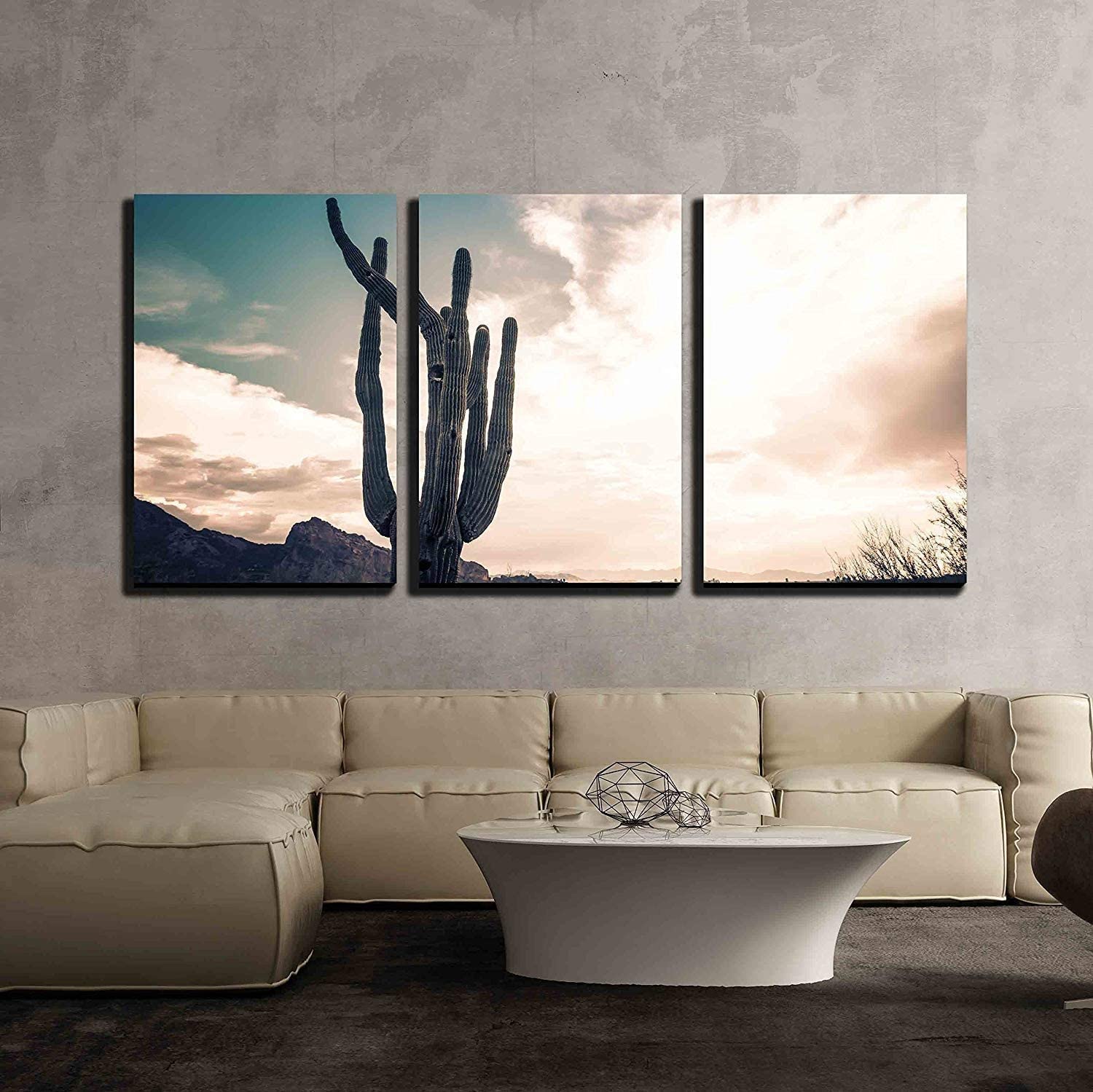 This beautiful photograph portrays an iconic scene. Hanging this art can cause the onlookers' focus to shift to this one focal point and not the minimal elements of the room. The isolated photograph of the cactus can make for a chic addition to your cactus themed room.
The alluring shades of the sky mixed with an element from the earth is breathtaking. It also makes for an equally scenic view indoors. Beautiful large wall art is excellent for rooms that are wider. Art can keep spaces from looking empty and barren in decor.
Minimalist Cactus Themed Room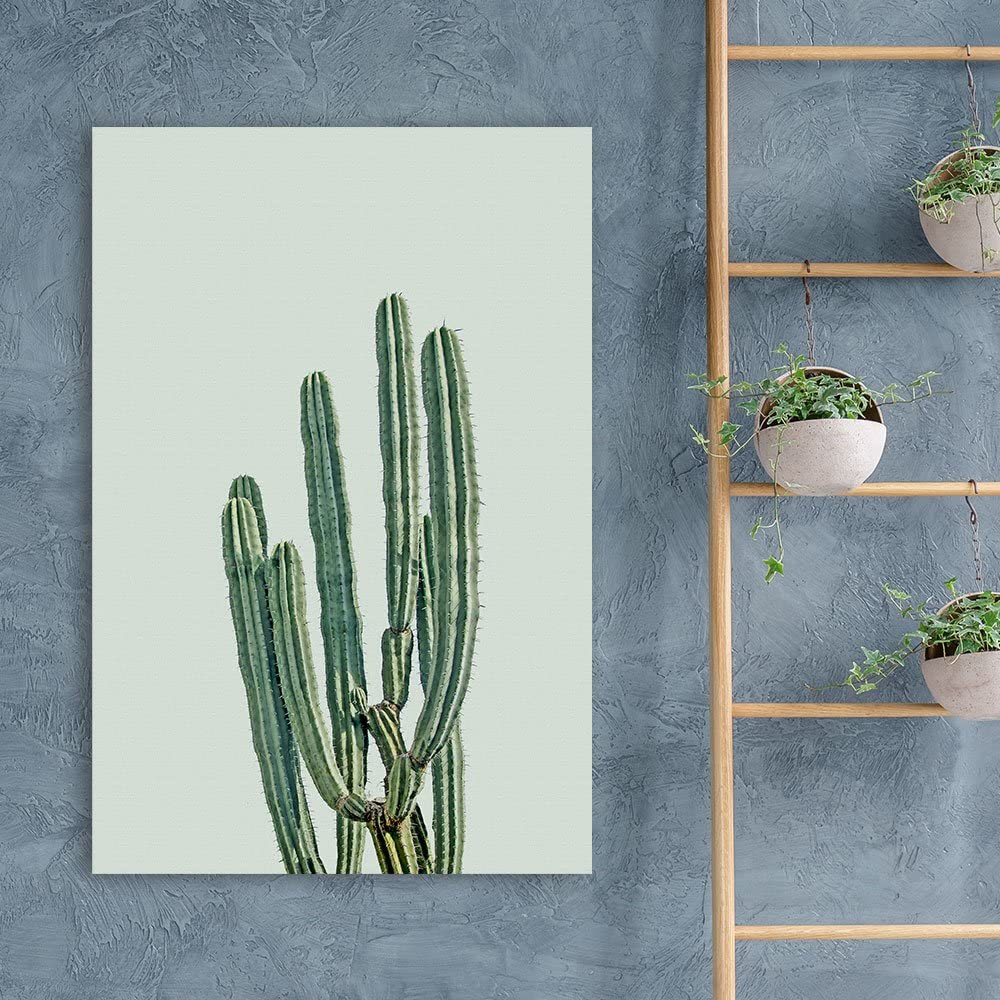 A rendition of a naturally hued
cactus
makes for a refreshing pop on neutral colored walls. The negative space allows attention to the subject. It fits perfectly in a room with other plants installed.
For a cactus themed room you may find that the thorn detail on the cactus itself can remind one of thriving life. Cacti can often be used as metaphors for a treasure one finds in a rough place.
This wall art is a perfect match for a sleek yet intense interior decor style.
The Beauty that is Cacti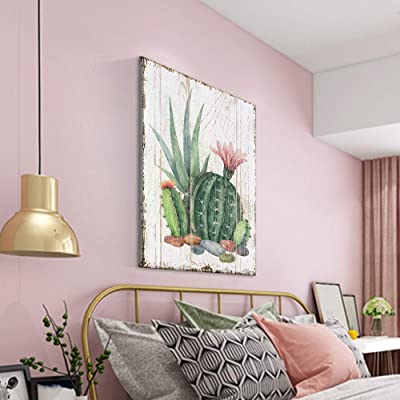 No matter what your bedroom interior goals are, this wall decor can really enliven a space. This wall art has great potential to be your motivation to greet the day with energy. The flowers represent the different facets of a beautiful cactus and really works well in a cactus themed room.
Not only does the piece add a cozy touch, but it has a revitalizing vibe to it as well. A rustic ambiance is a great complementary setting for this piece of wall art, owing to the unrefined yet tasteful texture of the piece itself.
Completing a Room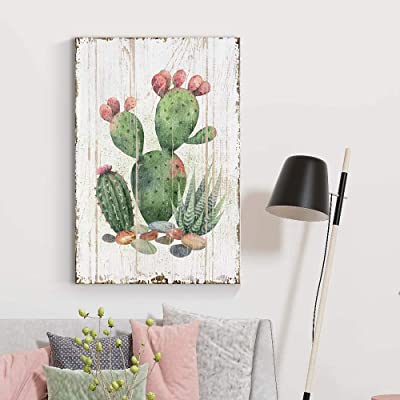 Yet another rustic piece, this one has all the elements of wall art that is stimulating for spaces. No matter what color paint you choose for the room, this is sure to make it look more fun.
One with the Furniture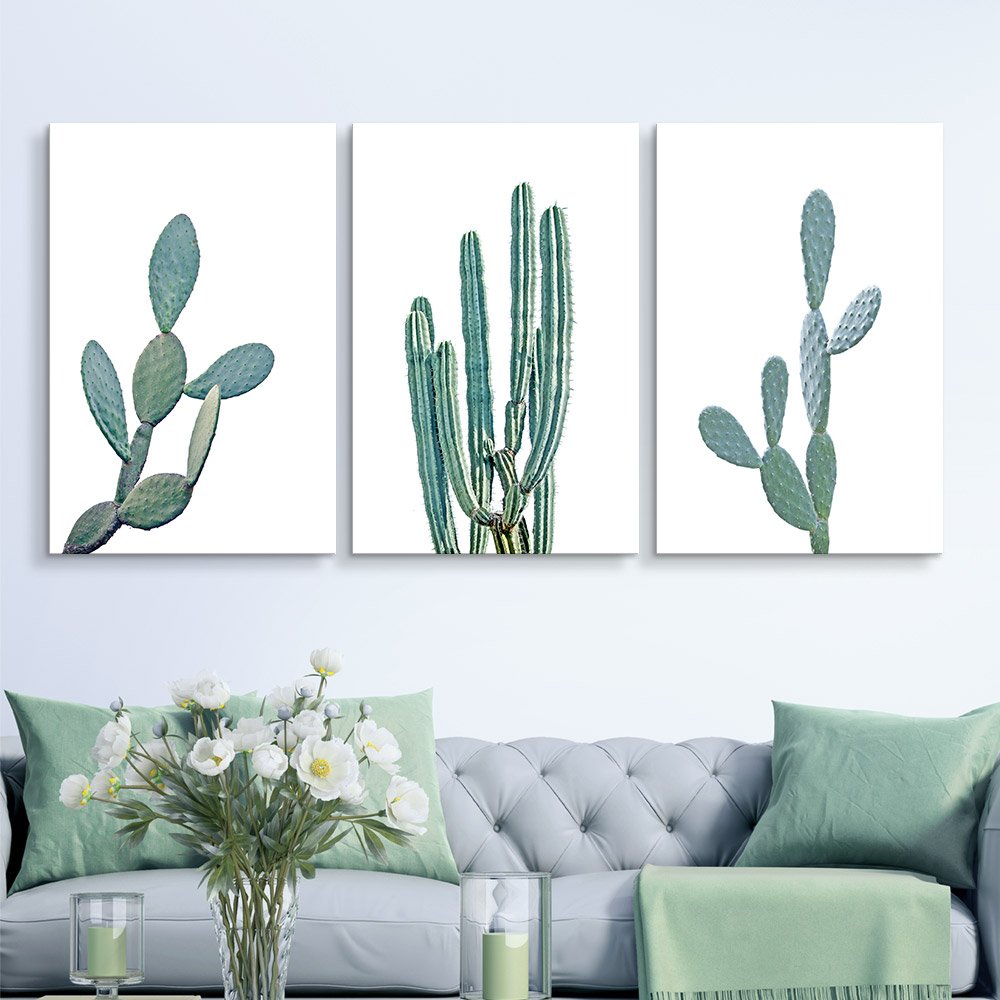 This piece goes brilliantly with trendy furniture. With a low couch, you can revamp the decor style of the entire room by hanging centered wall art behind it.
The great thing about this decor style is these works do not overwhelm the space with heavy imagery of flora. They are wonderfully articulate in representing nature and style.
This wall art also gives you room to play with different lighting in your room so that the pieces let your interior look exquisite day and night.
The Multi-Faceted Choice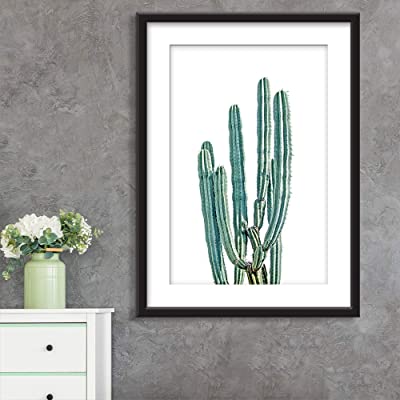 Whether you choose a bright color scheme or a muted one, this piece brings out the best in both. This wonderfully versatile piece is great in case you decide to make changes or add props to your room.
You can place this wall art in rooms with feminine decor and lots of space.
Adorable Cactus Themed Room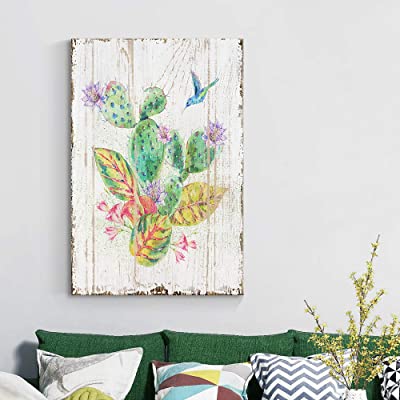 A cactus themed room can usually always use a fun and vibrant piece. This wall art gives a fresh spin to the concept.
Keeping with the idea of a rough cactus as the object of the artwork, the frame is designed to be rustic in texture and appeal.
The use of bold colors makes it better for rooms meant for children or young adults. That being said, it can also be matched with a quirky vibe. Pair it with patterned wallpaper to give the room a lively effect.
Sophisticated and Simple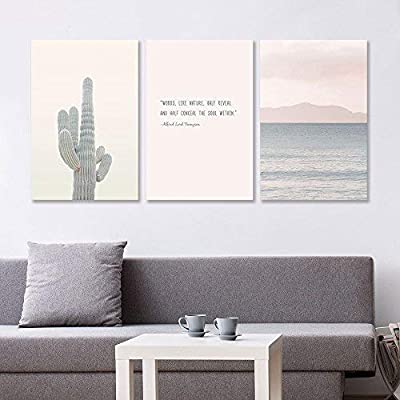 There is a phenomenal impact when you choose pieces that are modern and simple. If you are someone who likes to choose decor pieces for the statement that they make, this piece is every bit iconic.
The best thing about it is that it does not take away the attention from the room. The hues help divide the onlooker's attention to how seamlessly the artwork complements the other.
Maybe you prefer the cactus for its symbolic connotation more than the organic and natural feel it is often portrayed in. If so, this is probably a good choice of wall art to take home.
Rooted in Rustic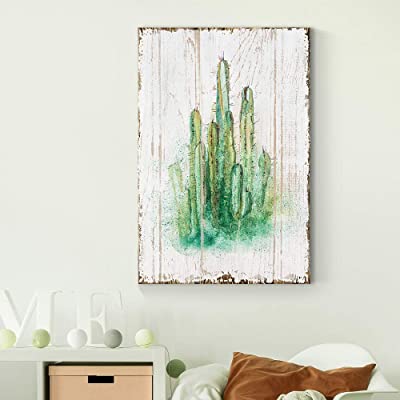 The watercolor paint effect will take you back to your natural roots. For a cactus themed room this is a raw yet complex portrayal.
This poetic rendition of the cactus leaves room for imagination. It can serve well in multiple different kinds of spaces.
Whether you decide to place it in the bedroom or living room, it is sure to catch the eye of the onlooker. The composition of colors really allows the green to pop. Therefore this may be all you need to make it look like you revamped your entire space.
Contemporary Cactus Themed Room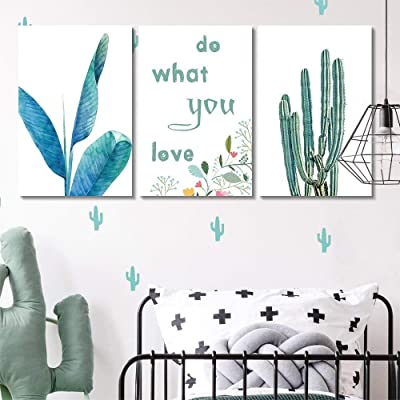 A less intimidating piece. This wall art is created to blend in with the surrounding decor. Pleasing to the eyes and a contemporary take on the cactus theme, this piece can make an excellent addition to the space of a young person.
Conclusion
Cactus decor ideas are really great, especially if you're into Desert modern decor. The great thing about this is that unlike many other pieces, these wall art pieces are timeless and go with a boundless array of themes.
If you want to explore multiple themes such as nature but with modernity and in an iconic art style, cactus decor ideas can do the job for you.