Transform your decor style with under the sea decorations to make it look refreshing and novel.
Wall art featuring underwater creatures and scenes allow you to express your love for marine life. These pieces of art are great for home decor as well as many events you might host.
Under the sea room decorations allow you to decorate in a very unique style, let's take a look at how some people did it!
Multi Colored Coral Reefs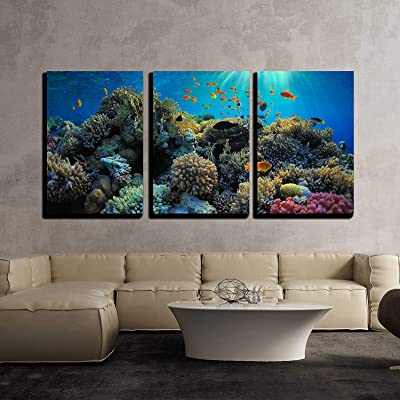 The little details in this canvas are absolutely stunning. There are so many different creatures packed into just one piece of wall art.
This piece might make you feel like you're at the aquarium. It's impressive that art can create a real feeling of witnessing the elements under the sea.
The colors are pure and real. If you want to try something unique for your home decor, this could be a good option.
For Turtle Lovers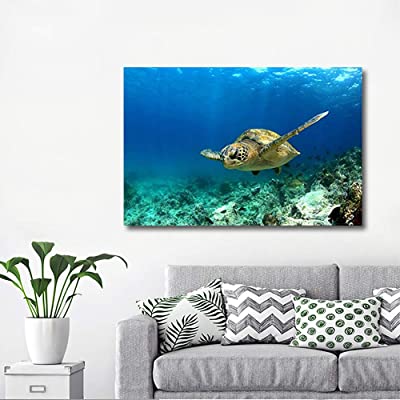 Under the sea decorations are especially great when they feature your favorite animal. If you love sea turtles, then maybe this one's for you!
Graceful Dolphins Jumping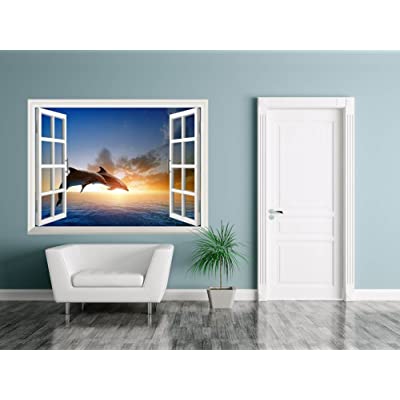 Many of the most popular under the sea decorations ideas feature dolphins. This print represents a faux window that lets you peek into the world of dolphins.
Beautiful Window Under The Sea Decorations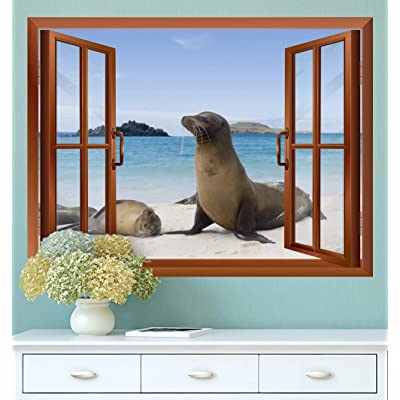 Underwater creatures carry different, interesting personalities, especially sea lions. This wall picture features two sea lions on a beautifully drawn seashore. The clear blue water also allows the painting to compliment the room wonderfully.
The element of windows in under the sea decorations make the wall look unique. This might even be a great way to make a windowless room feel more welcoming.
Mermaid Under The Sea Decorations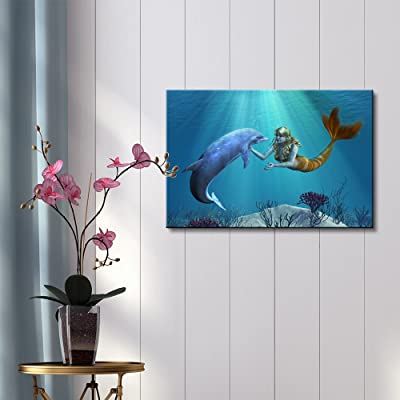 If you are looking for under the sea wall decorations for your kids' room, this could be a good fit.
You can sometimes get ideas and inspirations from the art in your kid's room when you run out of bedtime stories to tell.
Rustic Nautical Under The Sea Decorations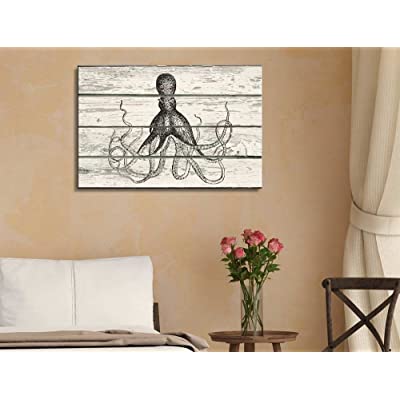 Sometimes you can ditch the bright colors and go with black and white. This particular piece is made to look like it is made of wood. This compliments a rustic decor style.
Under the sea decorations come in all sorts of styles. So, no matter what your interior decorating style is, you can find under the sea wall decor to go with it.
A Whale Of A Piece Of Art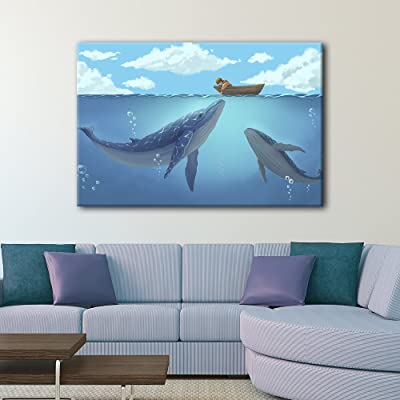 If you love
sea life
animals, you likely also love animal posters, canvases, and wall art.
The artwork looks super creative and light-hearted. This could be appropriate under the sea themed decorations for nautical style decor or a kid's room.
Sharks Over A Colorful Reef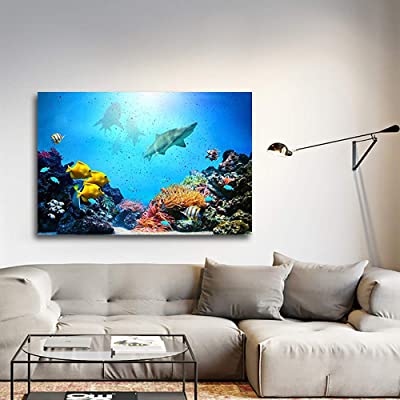 Colors can make or break a painting. But this particular painting has got the surrealistic colors that make under the sea decorations so popular.
This frame has several bright colors to offer stunning underwater scenery. This simple piece of canvas art might be the fastest and cheapest way to completely elevate your design.
Abstract Creativity Is King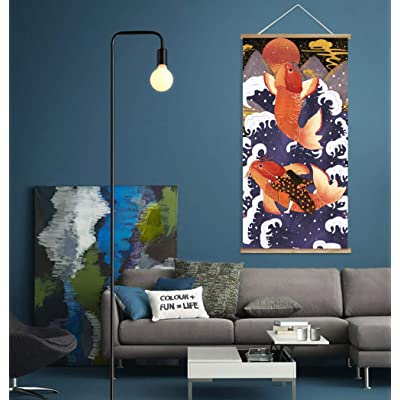 Though people love natural things, abstract creativity is an important part of art and decor.This is why people look for abstract drawings and wall hangings like this one.
It has vibrant colors and imaginative fish. You can decide where the wall art should go after a careful study of your home.
Terrifying Under The Sea Decorations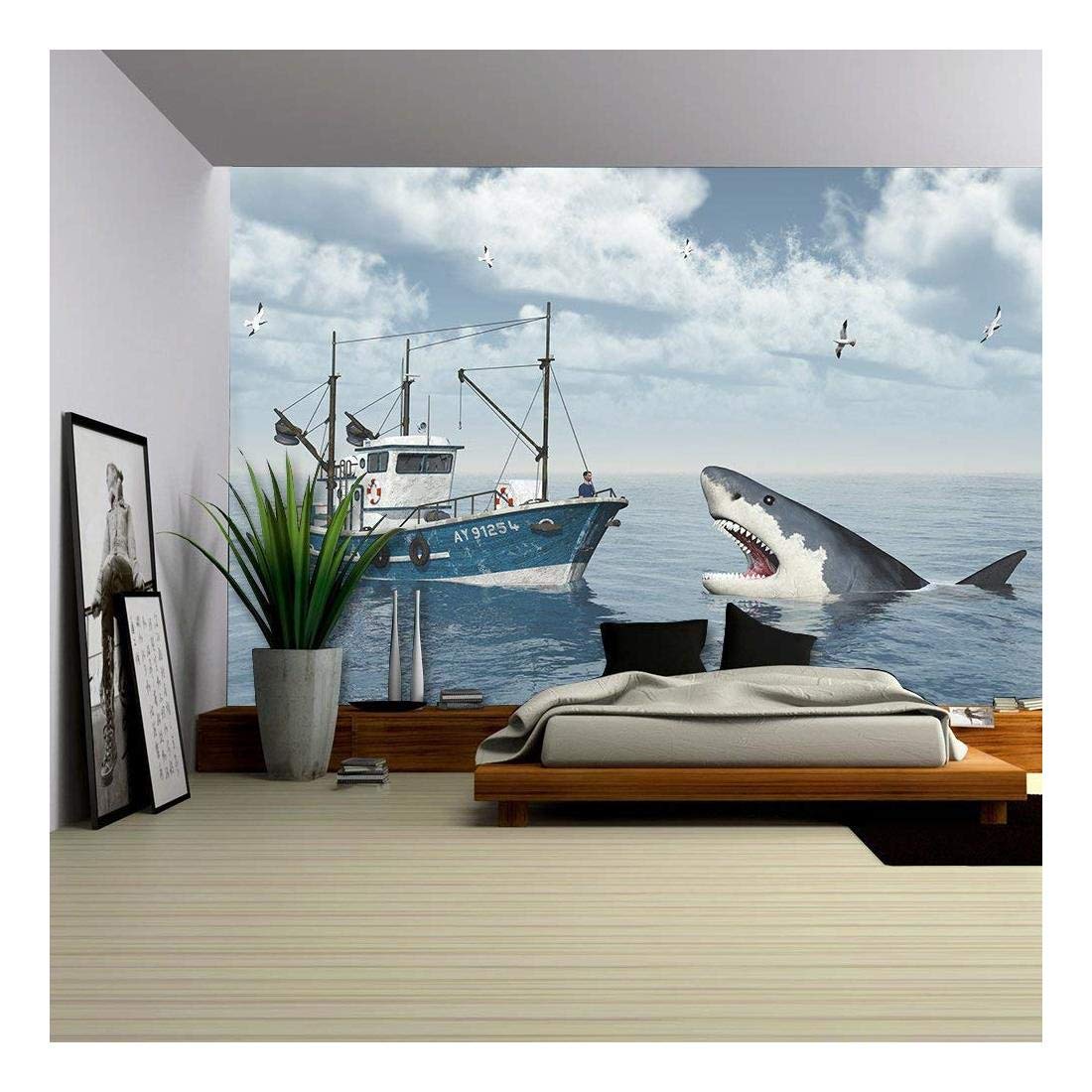 This work is probably ideal in a bedroom or basement. The reason being, most people probably don't want to have this terrifying yet fascinating wall mural in their living room for their guests to see (unless they do).
Conclusion
These decor ideas could help you transform your home to an underwater-themed home. But if you are on a budget, don't forget to dig deeper to find cheap under the sea decorations because they are available. If you can find cheap decor, why spend money on expensive ones that are the same level of quality?