Whether you have a green thumb or not, you can enjoy botanical decorating ideas. Botanical decor is everything from flowers to tree trunks to leaves. If you love plants or like to garden, you might be inspired to take your passion to your home decor style.
Plants are soothing. Thus, wall art that resembles botany could offer the same impact. These are vibrant, fresh, and lively.
If you select the right type of wall art, you will be able to achieve the botanical look with ease. To help you with this, we have put together 13 decor ideas.
Go Green With Botanical Decorating Ideas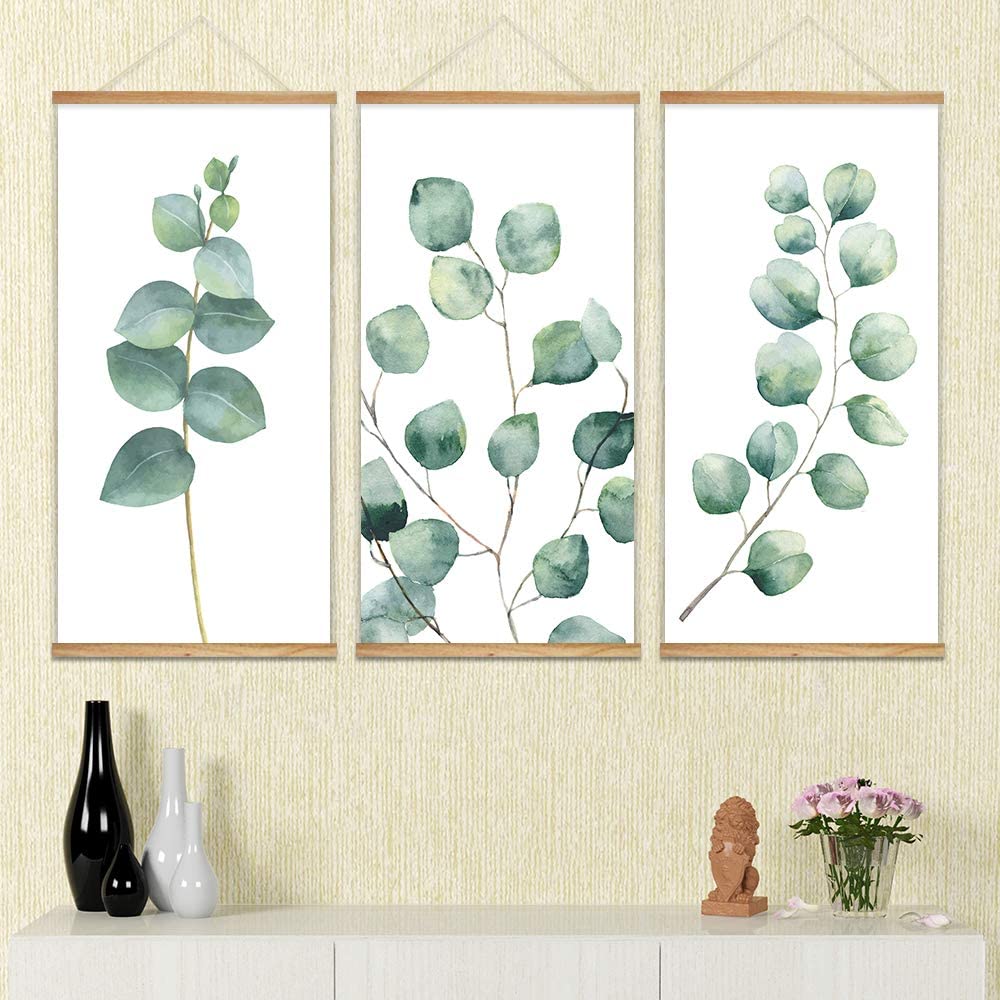 This hanging
botanical
poster print is elegant. It goes well with many different decor styles but two of the best would be modern and Asian style.
Some plant lovers feel connected to green. So for people like that, they might prefer a fully green botanical in their wall art.
Soft green branches on a white background can make the room look stylish.
This hanging wall art is one of the most refreshing botanical decorating ideas on our list.
Unique Leaves Botanical Decorating Ideas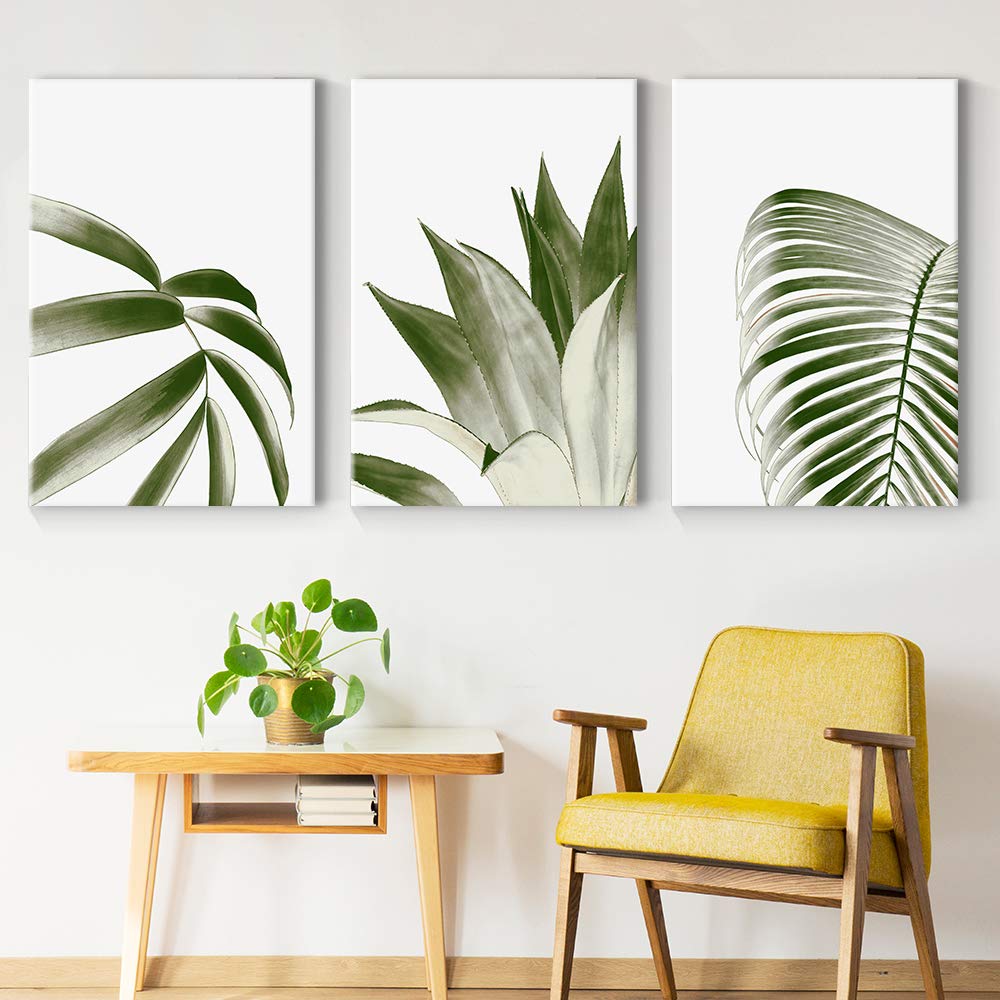 Something is exciting about leaves. They have different sizes and shapes with unique characteristics. For example, the second panel's leaves are from a succulent with thorns, the third is a palm, but the first is plain and simple.
Placing this wall art in your living room could be an excellent idea. It can set a natural and tropical vibe in your space.
Different Shades Of Green Make The Place Brighter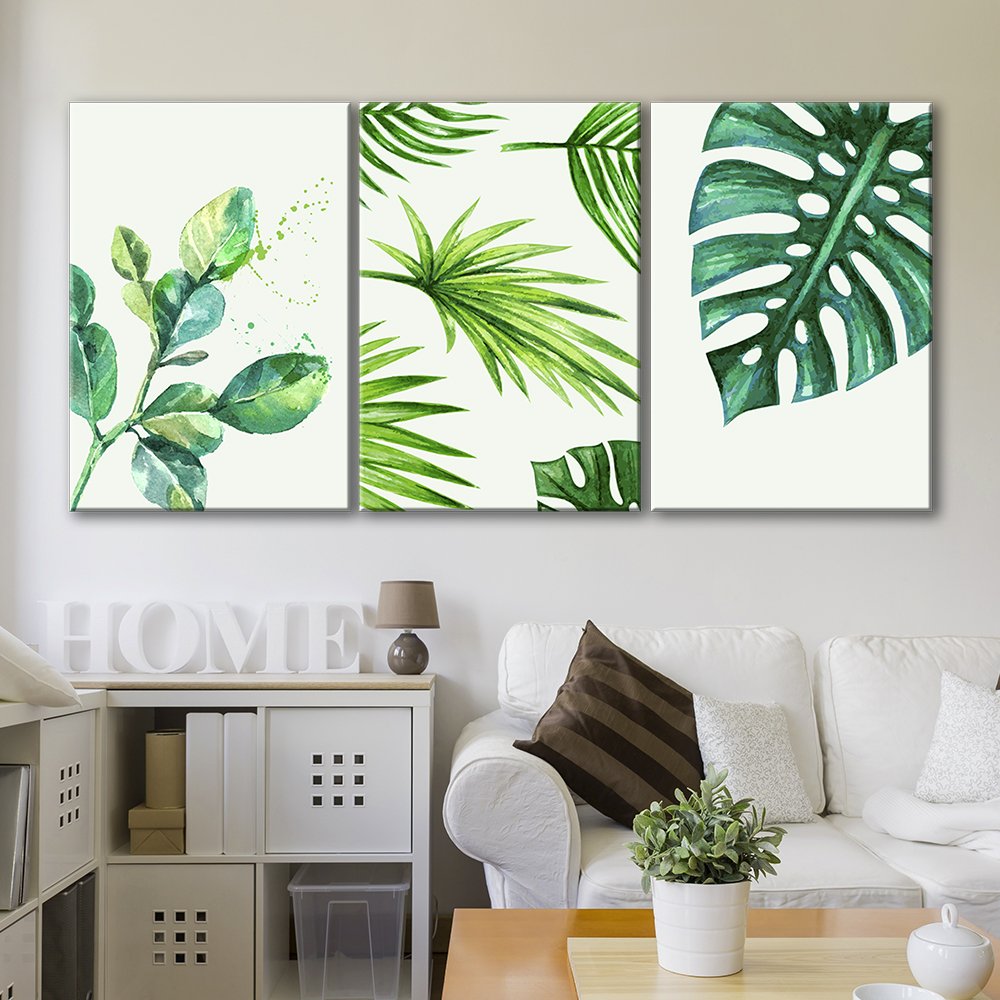 The botanical style itself is mesmerizing. You can get innovative with different elements.
For example, the piece of wall art right above this is quite similar. But they still hold their uniqueness. It has different types of leaves and varying shades of greens.
Nature couldn't have given us a greater gift. When artists get inspired by nature, they have the liberty to play with the wildest of thoughts.
Dramatic Floral Botanical Decorating Ideas Can Dominate The Room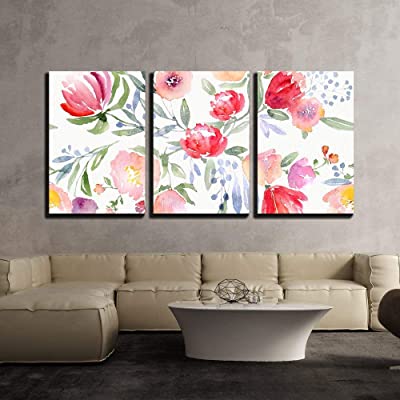 If it were other themes, layering the decor with too many colors could have been a flop. But the right botanical decorating ideas can do justice to the interior with a multicolor approach.
This watercolor print with freestyle drawings could excite flower lovers. This piece is specifically stunning as it features different types of flowers in different colors.
The artist was innovative in placing the flowers all over the panels. This highlights their untamed nature.
Reinvigorate With Vintage Flora & Fauna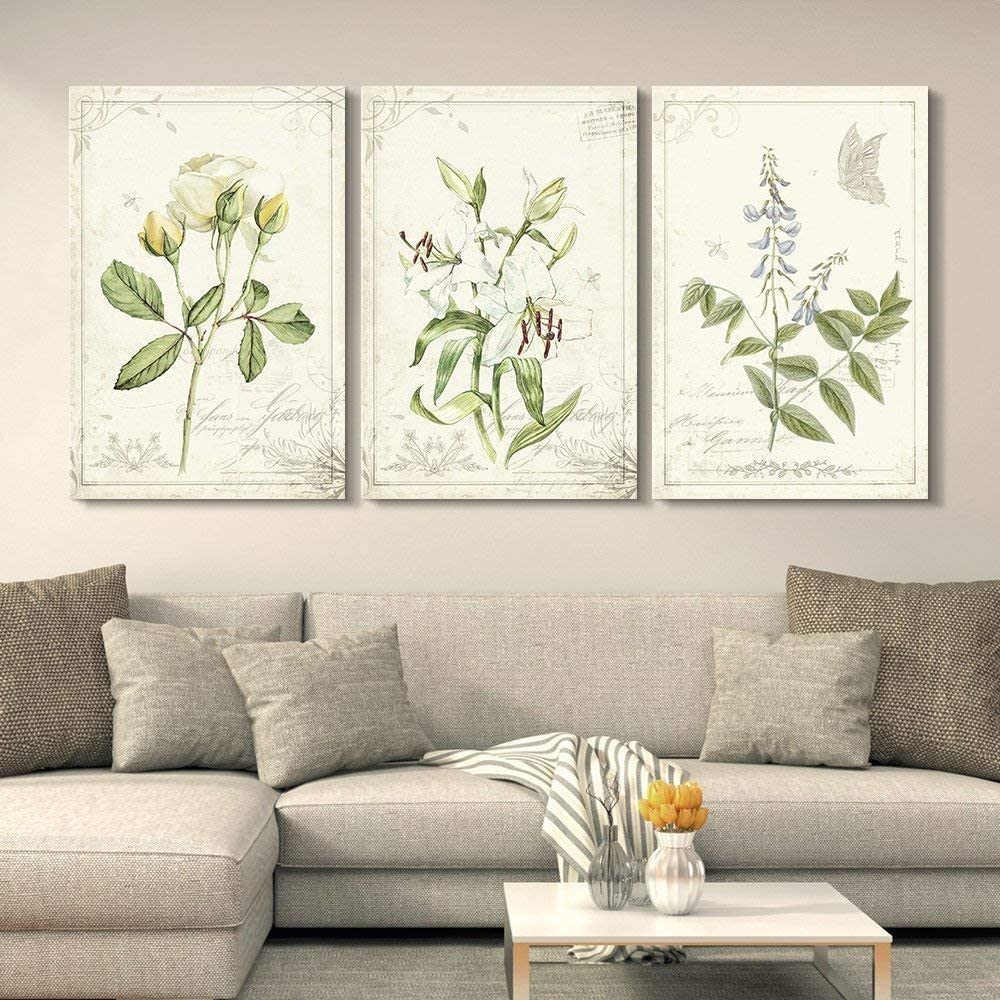 The artist has created this marvelous painting with soft hues that looks both elegant and sophisticated.
The work's soft, rustic touches could spread solace to the interior. It can also be used in a variety of interior decorating styles.
This drawing is an ideal piece of decor because it looks rustic and offers a vintage look.
The cursive fonts in the background add more beauty to this piece.
Winter And Autumn Leaves
You have to spend some time finding good botanical decorating ideas if you really want to explore this style.
This artwork includes two seasons in one frame. Definitely an intriguing style.
Classy Elements In Botanical Decorating Ideas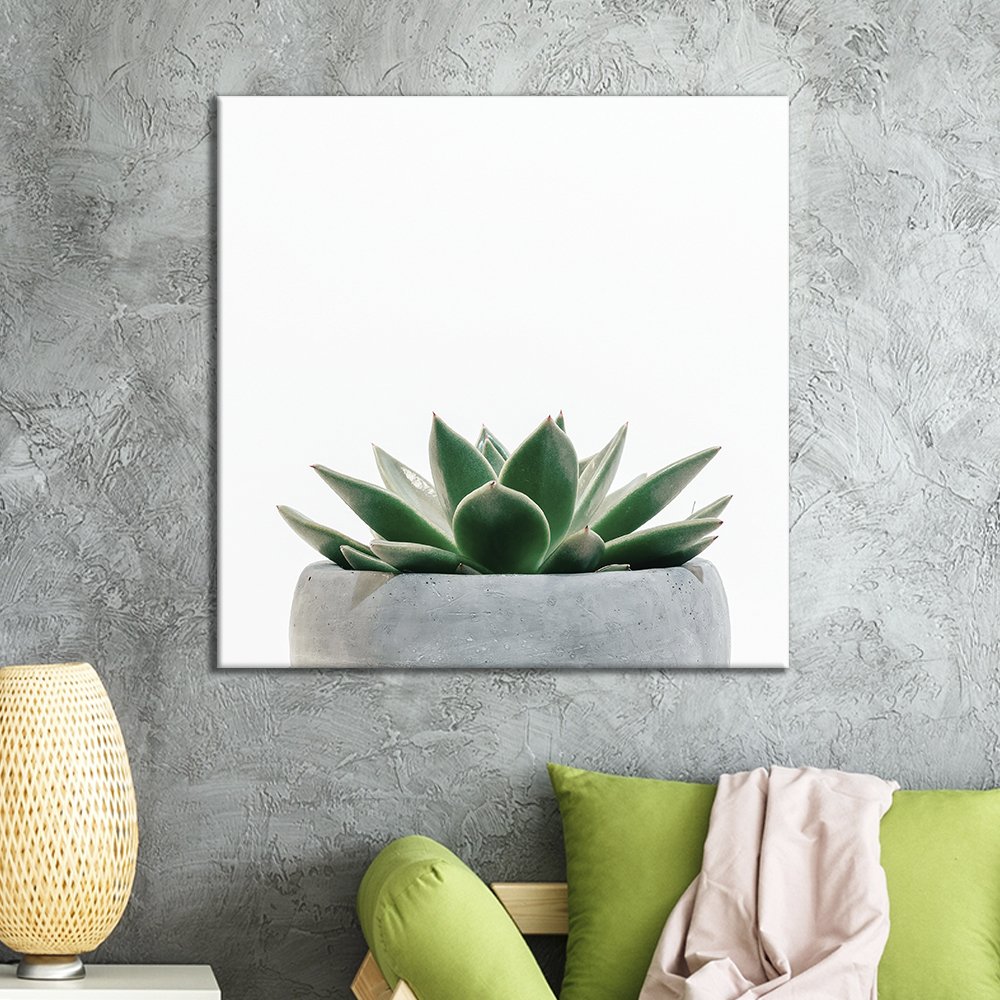 A single simple element in the canvas gives a high definition feel.
This unique piece is not only simple but also modern. The single succulent in the picture is so powerful it can dominate a room.
This work would be ideal with a minimalist interior decor style.
Green Galore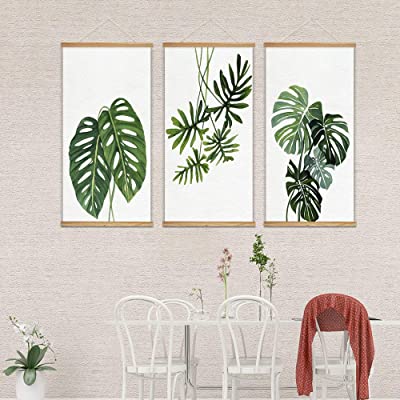 Leaves are for creative-thinkers. You might be amazed to find out that artists and painters use leaves in millions of ways to make their final works look better.
In this artwork, the leaves' flaws are emphasized, yet viewers can still get lost in its natural beauty.
Among all of these botanical decorating ideas, this canvas portrays nature as it is.
Scientific Names Botanical Decorating Ideas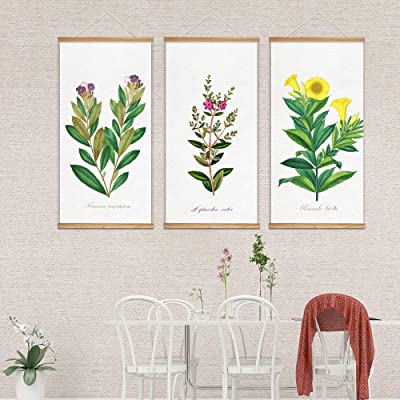 Do you have a passion for plants? Maybe you have studied biology or are a hobbyist.
If you want to learn more about plants or teach something to everyone who wanders into your space this art might be for you!
Smooth Colors & A Peaceful Settings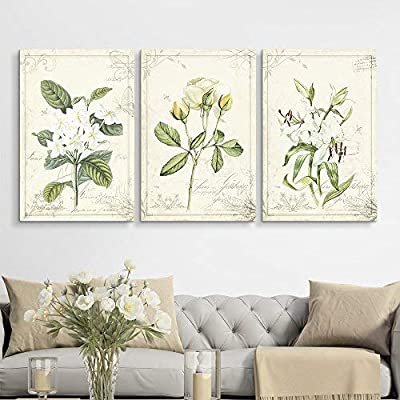 Another set of vintage prints.This time with excellent matching decor.
This is to give you an idea of how incredible vintage botanical home decor can really look.
Purple Serenity
This setting only brings one word to mind for me, "elegant."
The flowers in this drawing are both dainty and beautiful. The purple shades allow for you to add more complimentary decor items. For example, the purple pillow in the photo.
All three panels have three different flowers with different structures of leaves and branches. But the connectivity between the panels is instinctive.
Whimsical Vintage Botanical Decors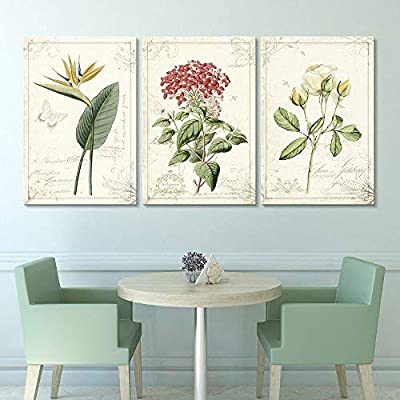 Nature can really trigger the senses. With botanical decorating ideas, you give homage to this fact.
This whimsical piece of work is exciting.
Light red and light yellw are naturally matched with shades of greens; it is promising.
When the canvases are simple, you don't have to try hard to select a perfect spot because they look great anywhere!