The best way to make a statement with the interior decor of our home is to make sure you have a fancy living room. One of the best ways to do that is to have iconic art pieces hanging on the walls.
Now let's be honest. Who has the money and time to scour masterpieces from some of the best galleries anyways?
That doesn't have to stop you from decorating your very own elegant living room. For inspiration, check out these top decor ideas for fancy living room.
Blue Hues And Picasso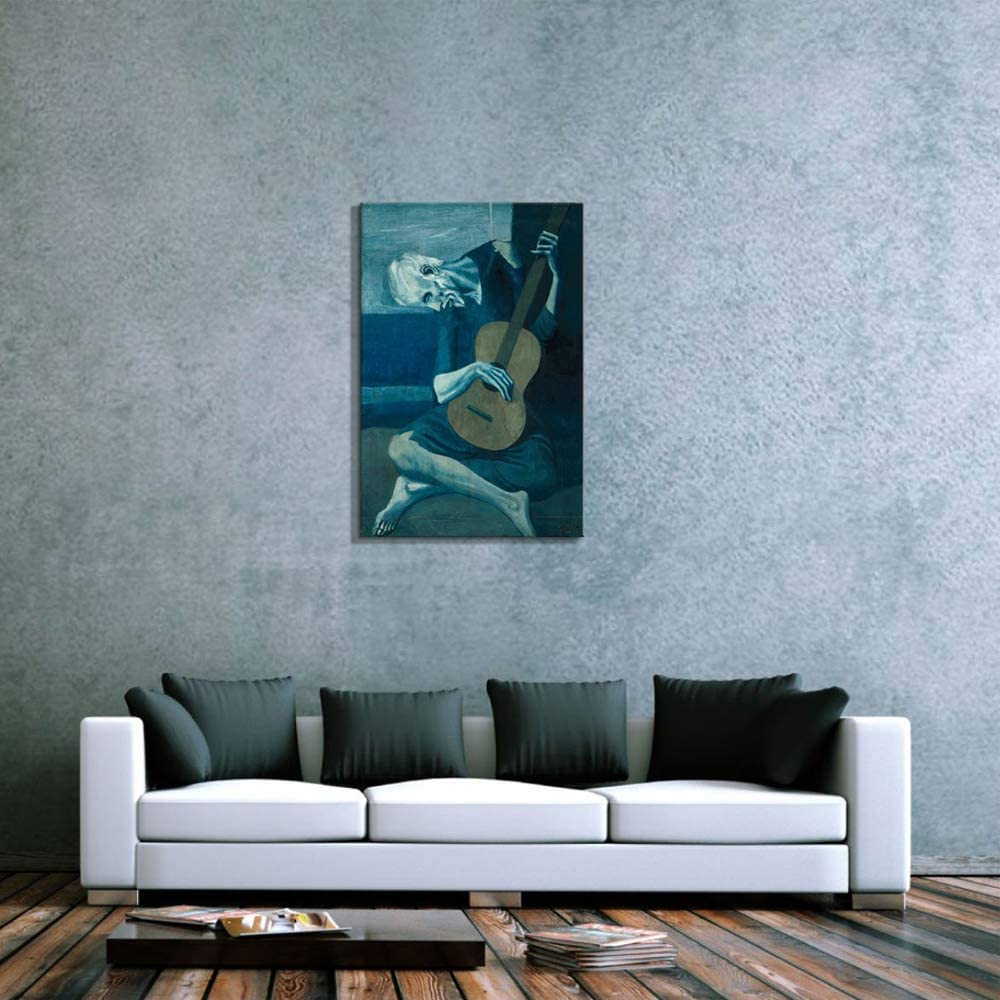 The Old Guitarist by Pablo Picasso is truly mesmerizing. The best thing about it is that without covering the entire wall it can easily dominate the view. Because of this, you do not have to add too many more decorative elements to the space. Make sure that you pick a neutral wall color and use minimal furniture.
The Wild Side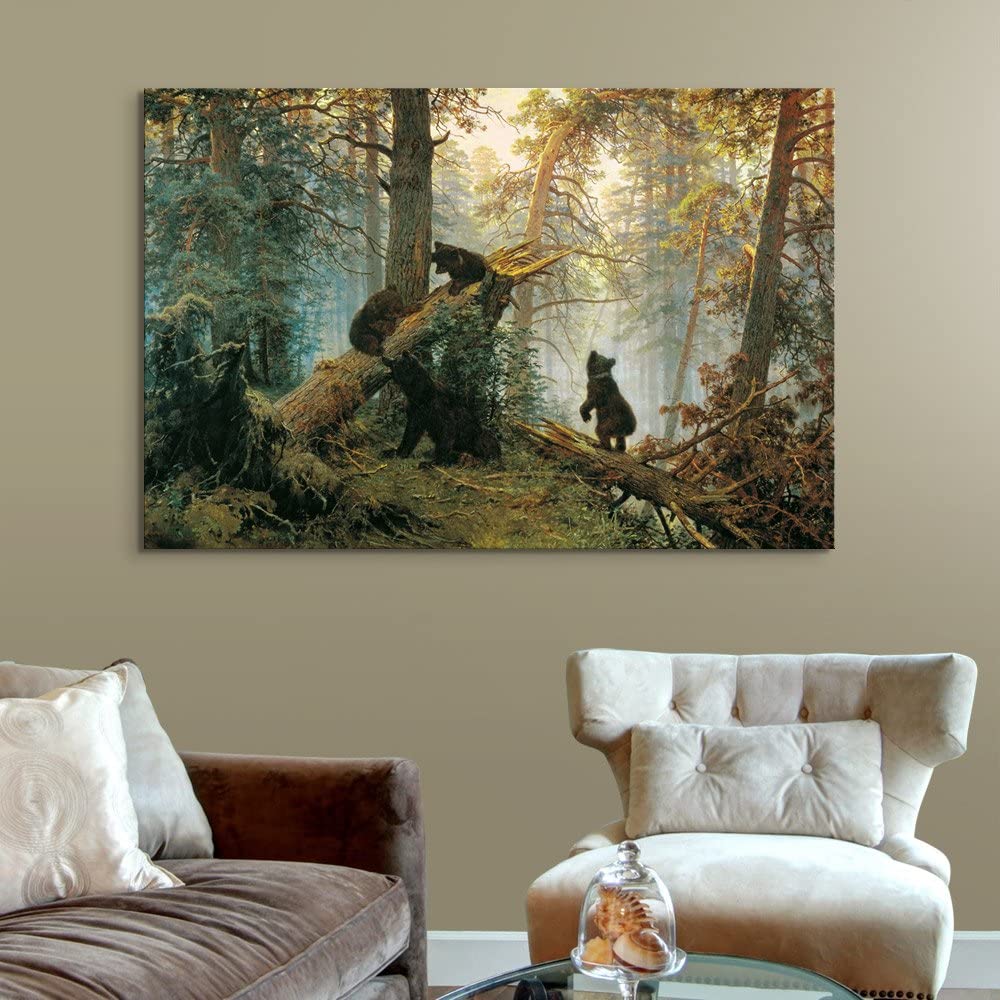 As far as fancy living room decor ideas go, a picture inspired by wildlife is a great choice. The only thing is that it is difficult to make it work in many internal spaces. However, that is not the case with this particular wall piece, which makes this a great find.
The things we like about this: it's not so elaborate, and it is a beautiful work of art that can work in any space.
White Ice Capped Mountains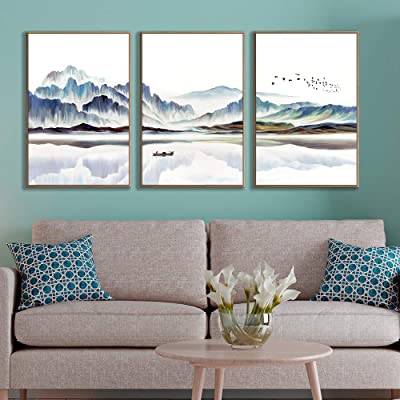 This particular piece of wall art offers a sense of serenity and peace. If that is the vibe you are striving for, this three-panel wall decor might be for you.
Missing the Slopes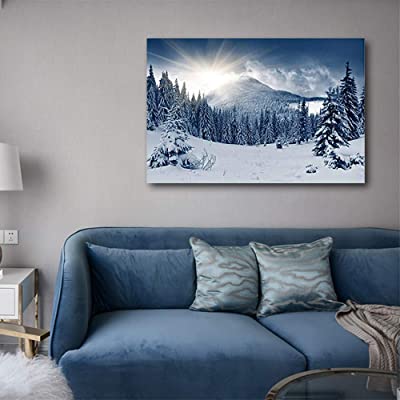 If you are an adventurer at heart, a photograph of the outdoors can speak volumes.
The landscape sits well with muted tones and can cover the horizontal space above furniture, keeping the room from looking too empty.
Spiritual Meets Rustic Fancy Living Room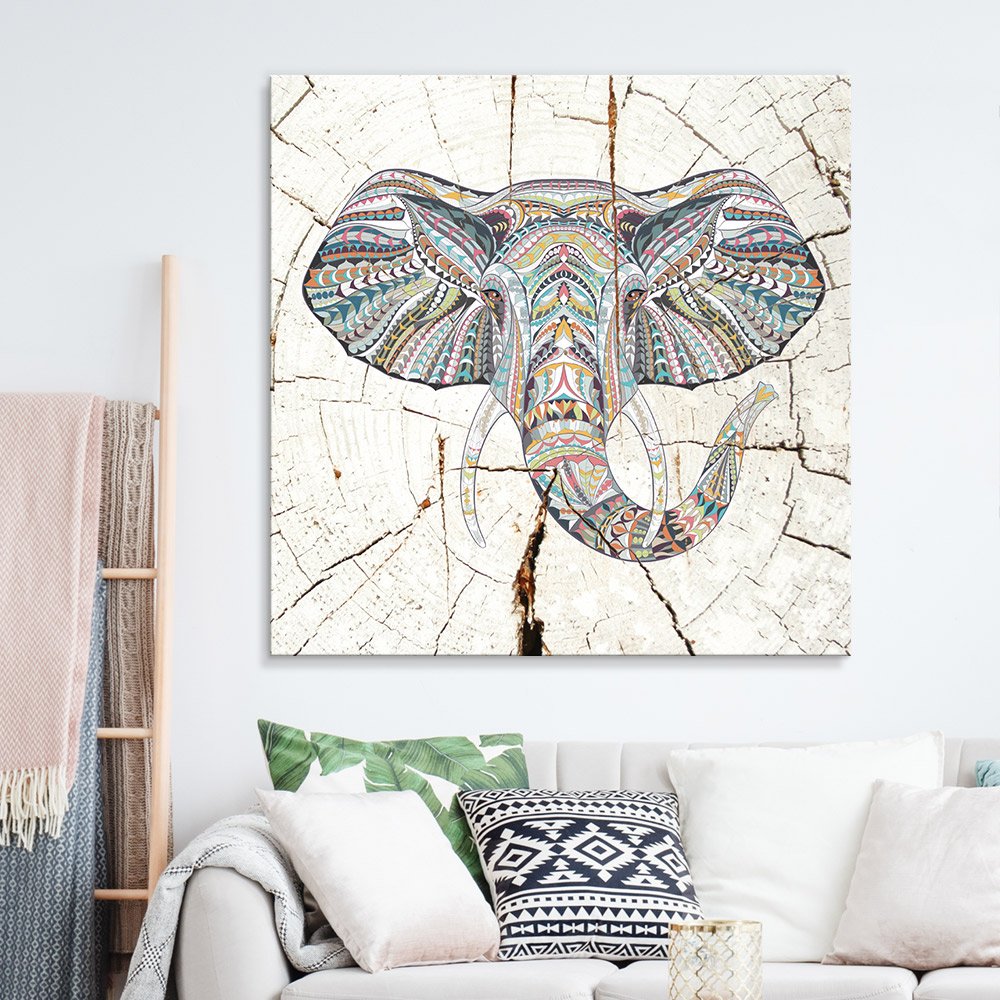 If anything could redefine 'the elephant in the room' it is this. This wonderful abstract piece denotes power. You can match it with the colorful accents of the room. The entire frame is crafted in a wooden texture to suit the aesthetic of the wall piece.
Beach Waves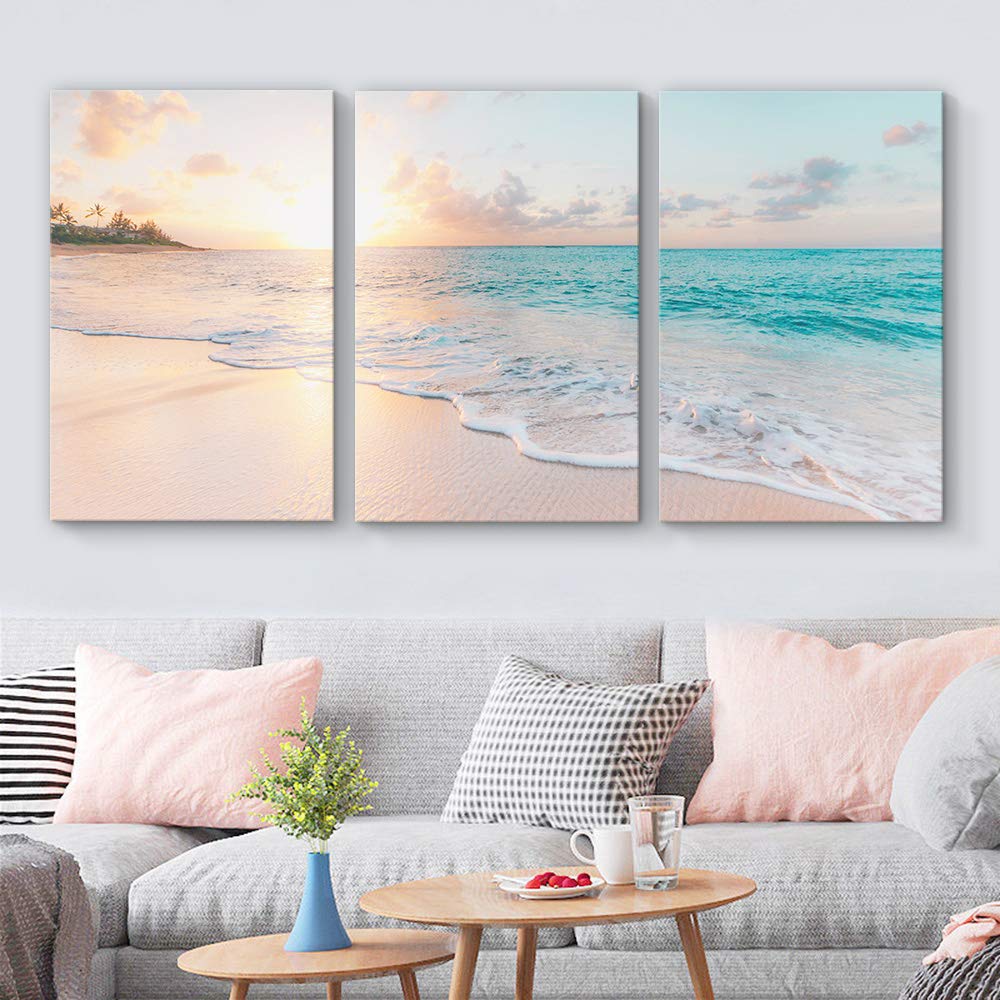 Nautical themes and imagery of golden beaches can really make one feel at home.
A Festival of Colors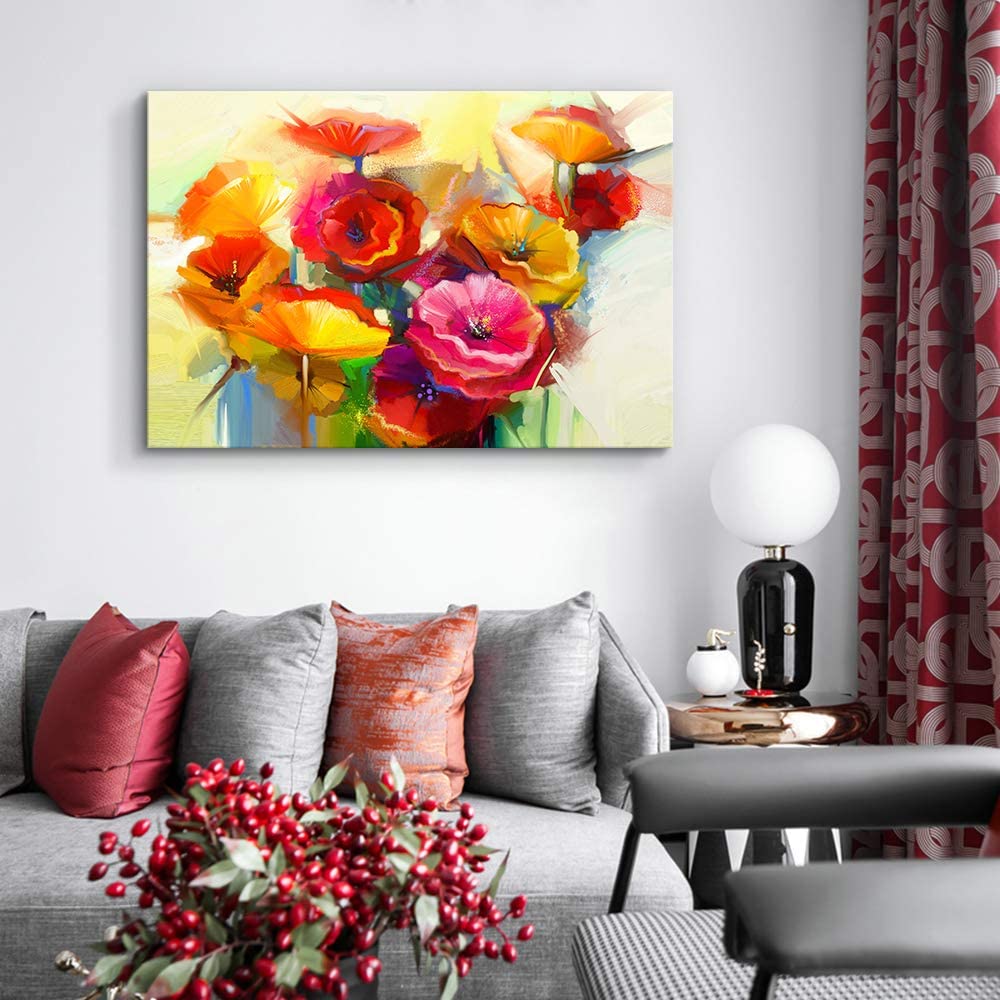 This is printed to look like a mess of oil paint that will greet you with energy every morning. This piece is cheerful and perfect for an elegant living room.
Lavender Tree Fancy Living Room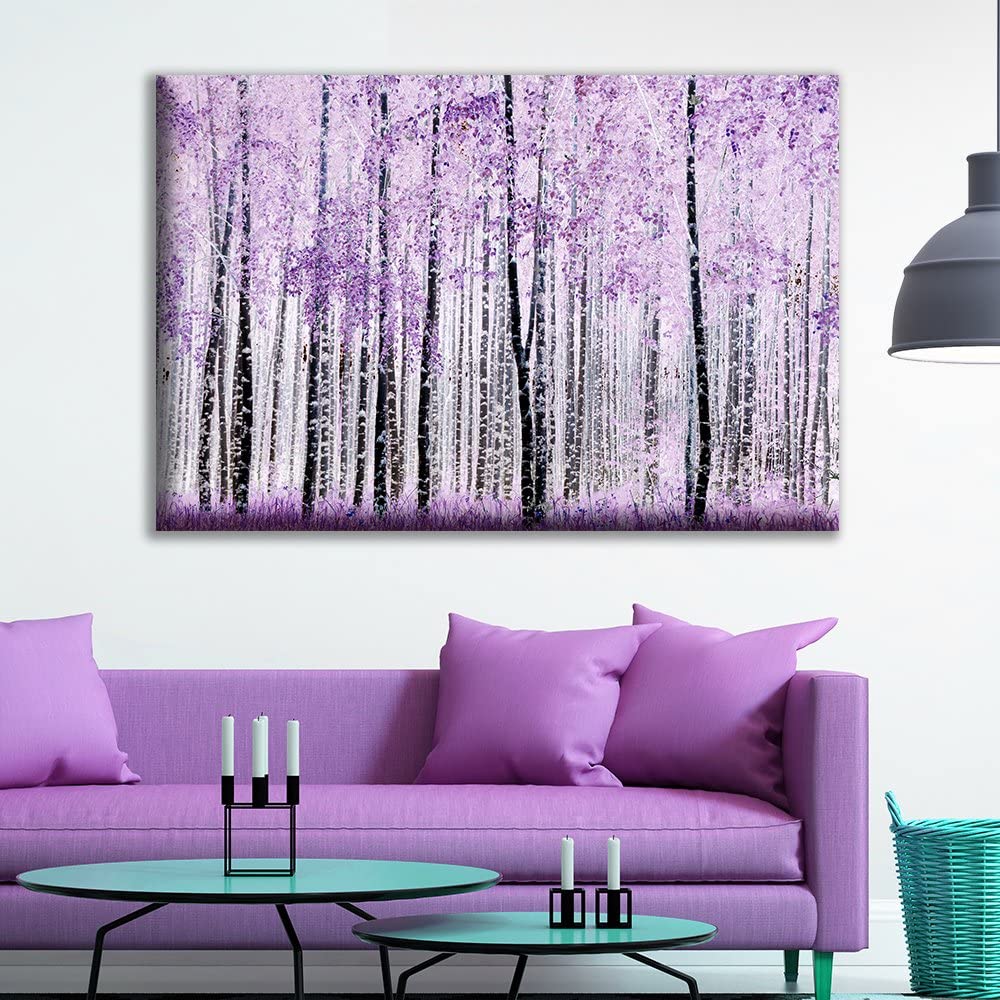 This wonderfully artistic wall piece goes well in a fancy living room. Not only is it subtle it allows you to introduce a pretty violet color tone to the living area. This can make it feel refreshing and modern.
Blossoming Colors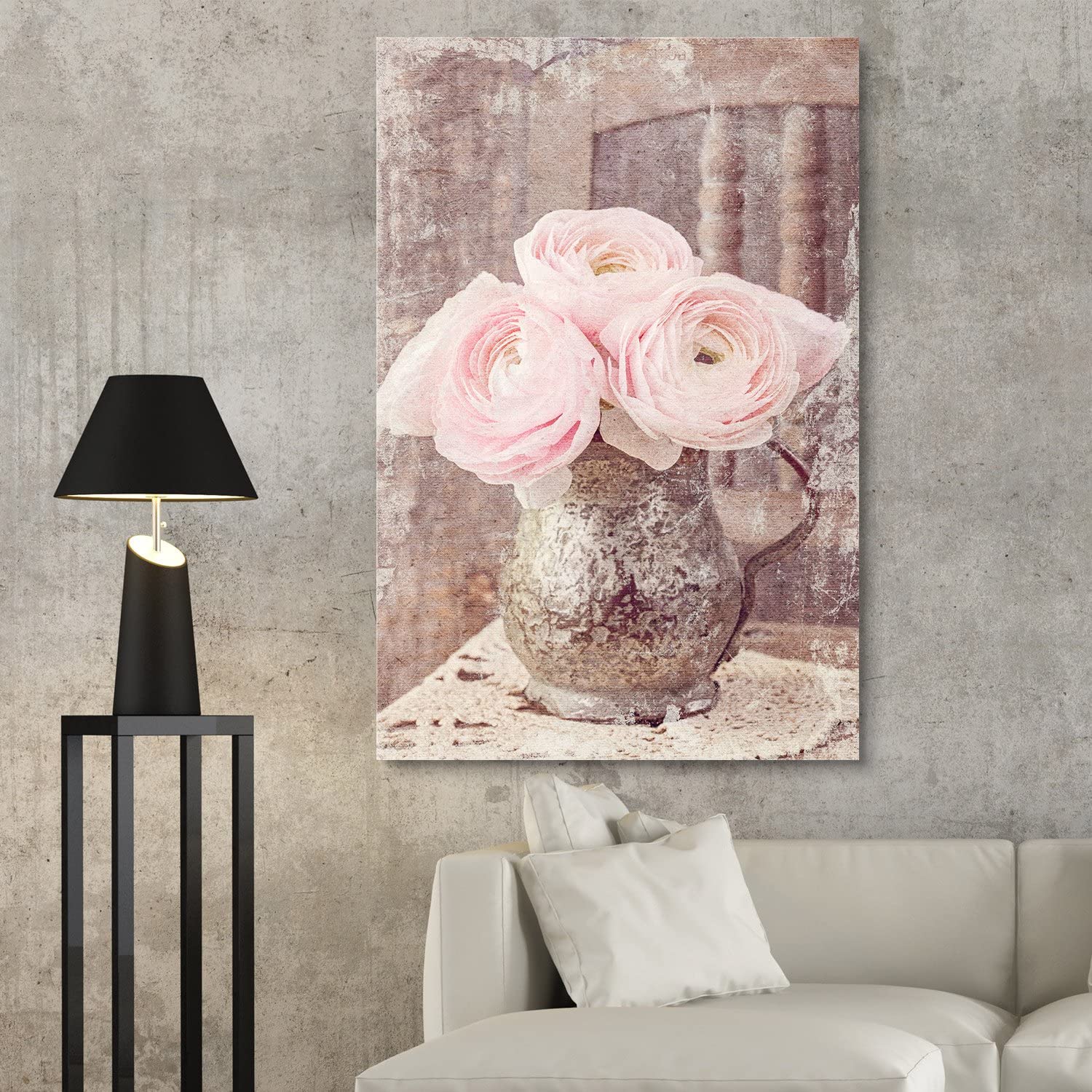 This particular imagery is suited to vintage decor. Because of its earthy and pink tones, you can match it with almost anything.
The piece is versatile and is great for filling up empty spaces.
Tropical Beach Fancy Living Room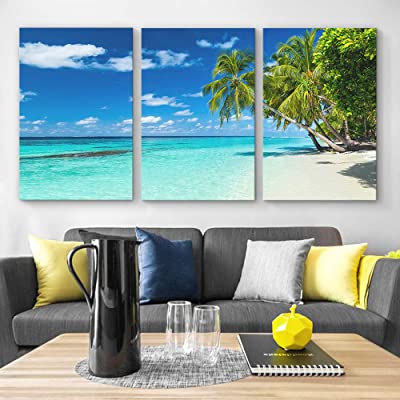 One way to make your elegant living room feel warm is to introduce the imagery of a sandy beach in summer.
This vibrant wall art can really spruce up a place. It also allows you to play with the concept of color blocking with the rest of the furniture.
Monochrome Flowers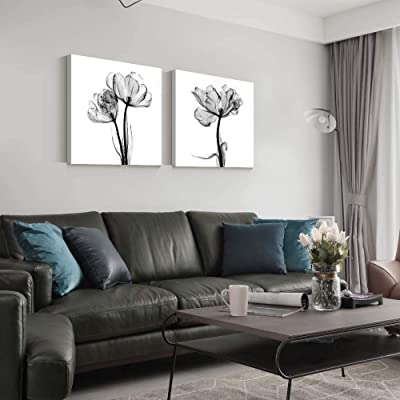 Some say that no fancy living room is complete without abstract wall art. This black and white painting of a flower goes with every color scheme. It can amplify almost any interior space from average to modern and thoughtful.
Contemporary Abstract Fancy Living Room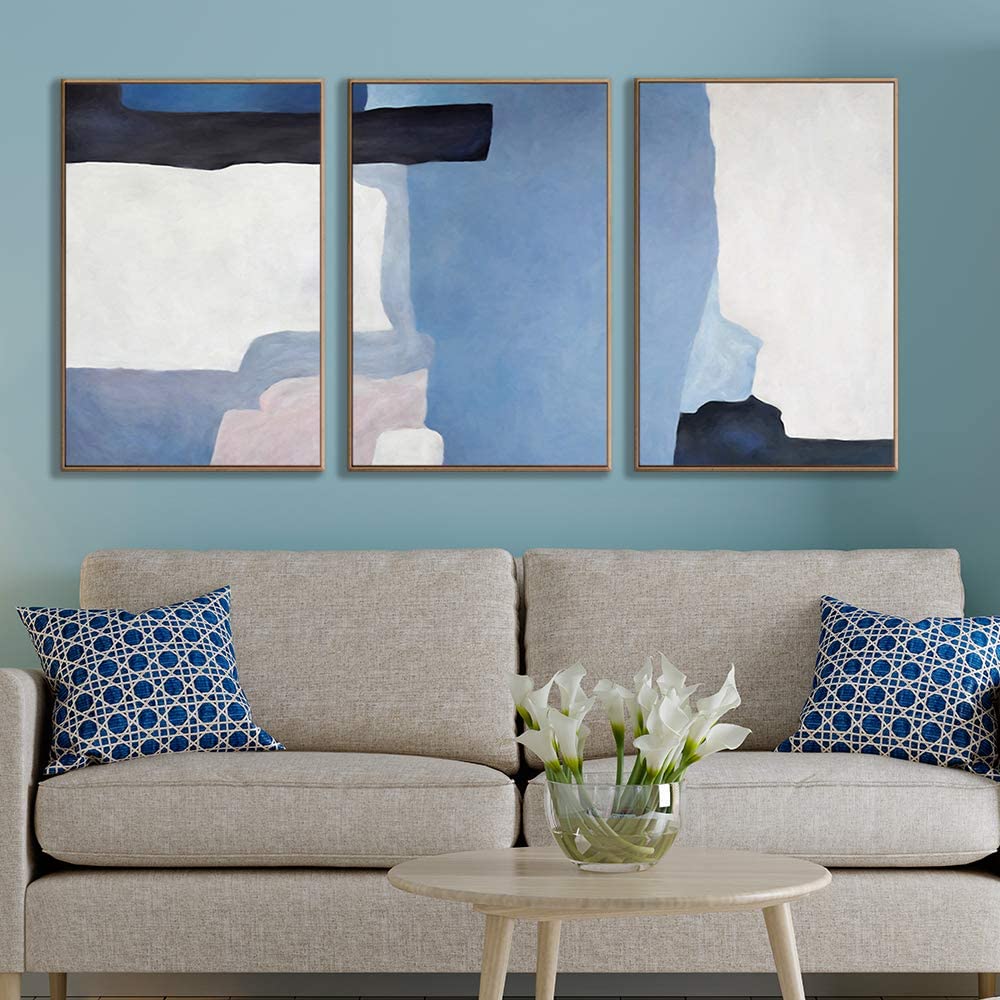 Want a conversation starter? This wall art is sure to impress. It is a great way to transform your living room with a sleek aesthetic. You can also use it to make the setting look high end and sophisticated.
King of the Living Room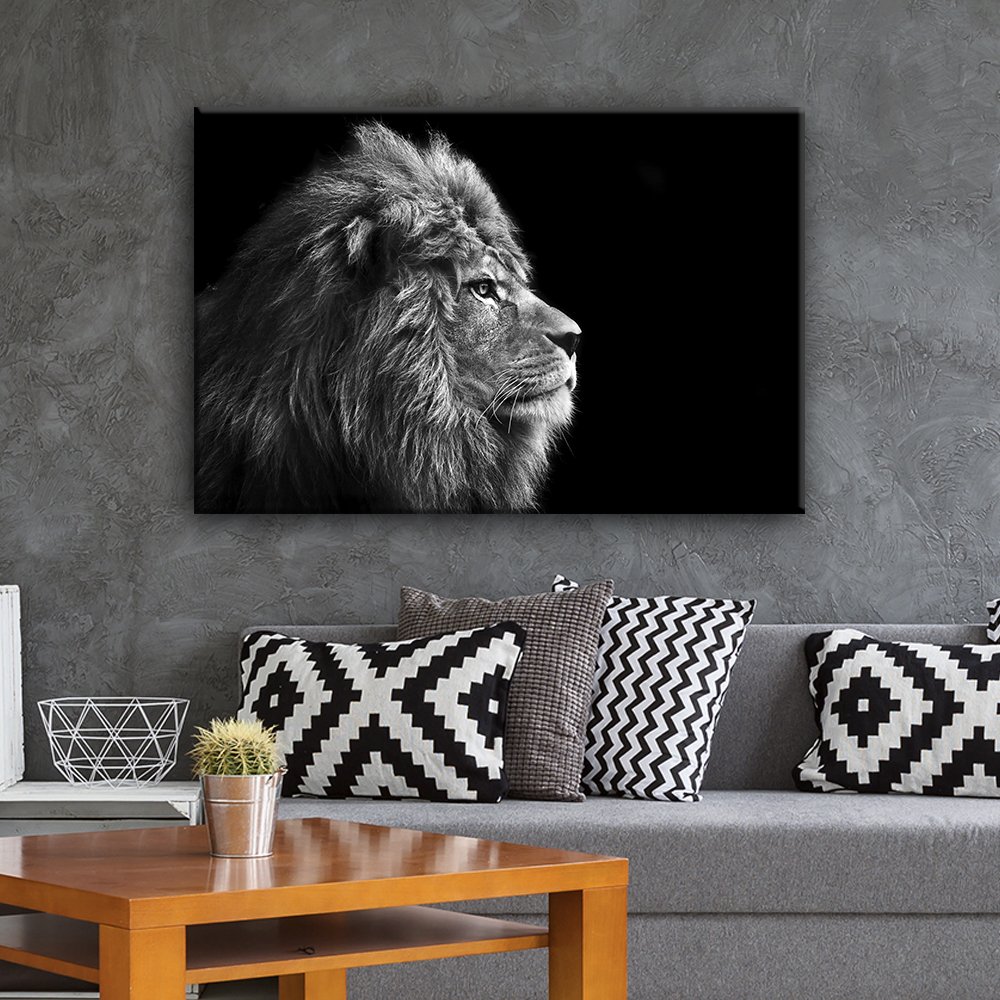 A lion can hold lots of symbolism. This modern wall decoration is iconic and tasteful. Match it up with a textured wallpaper.
Symbolic Strokes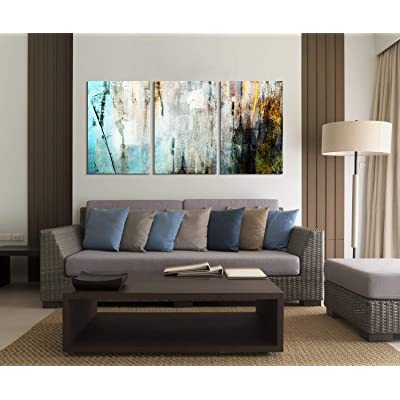 To really set the mood in your fancy living room, always play with patterns. One such example is this three-paneled wall painting. This piece of abstract art mediates the room and looks stunning.
A Pop of Color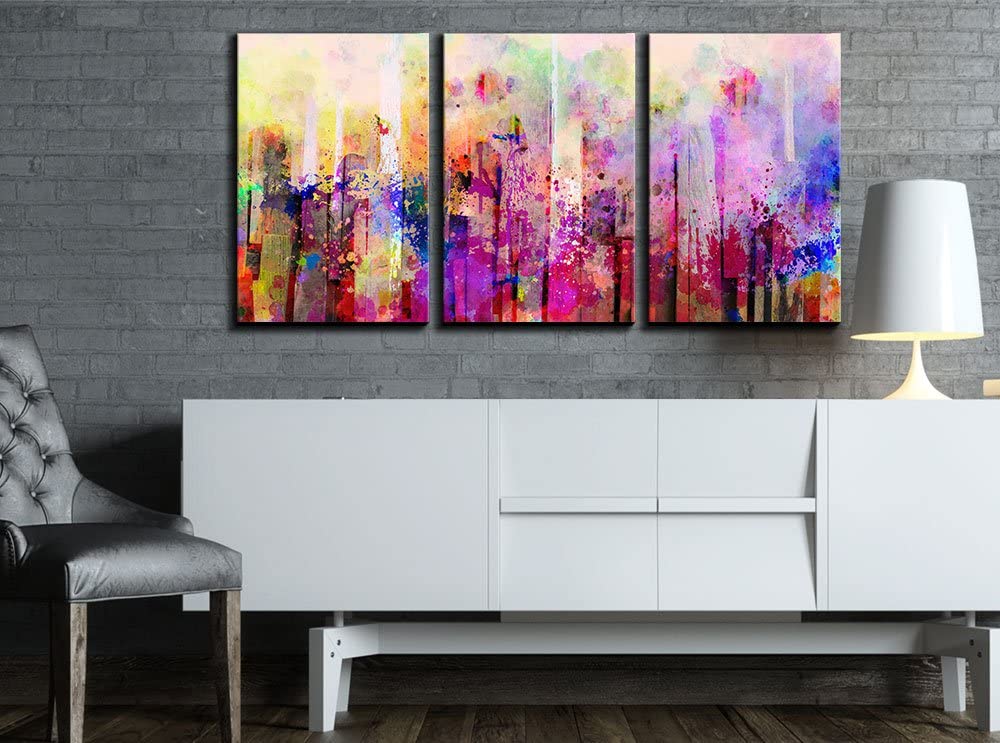 Play with light and color and make your living room stand out. The pretty paint splatters look beautiful in muted colored walls. Make sure that you install it in a spot where it receives plenty of natural light.
Marble Figure Fancy Living Room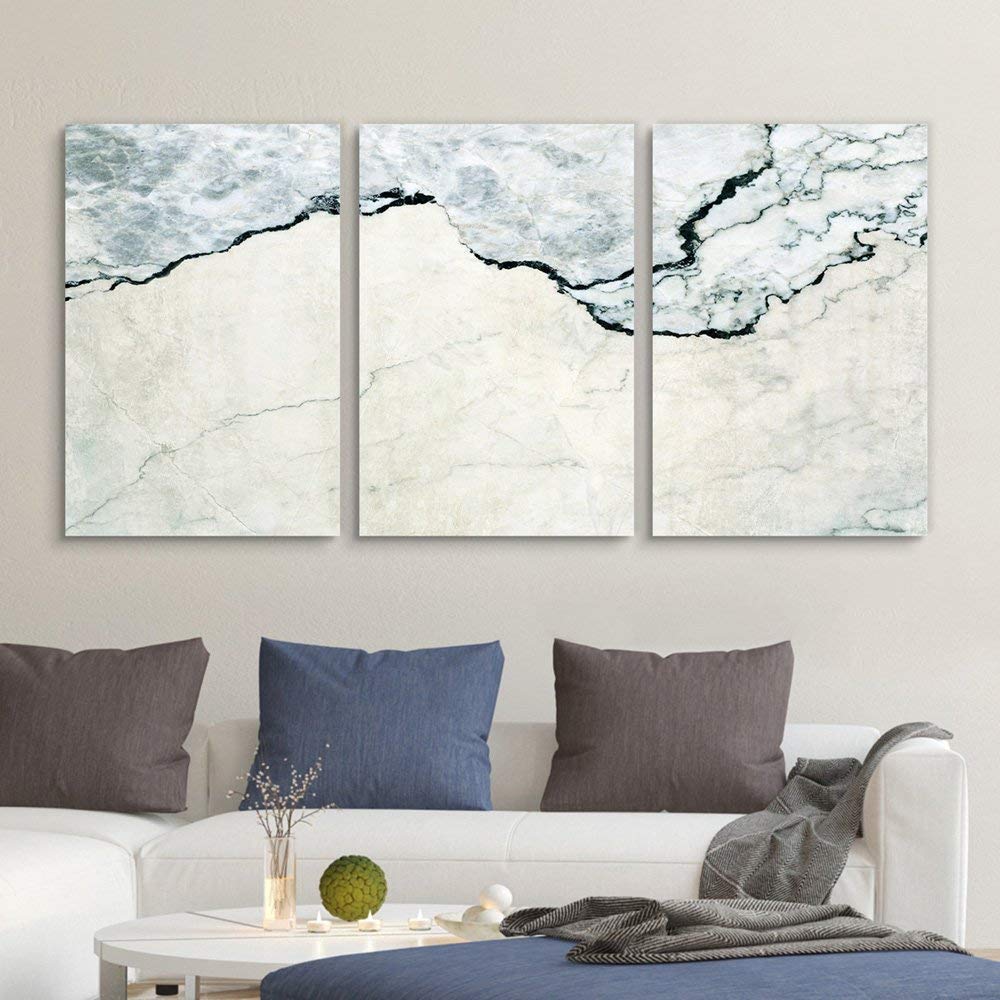 This particular wall art will have your guests thinking. Is it a mountain? Or is it rushing waves on a beach? Or just some marble? This piece of abstract art is exquisite and transformative.
The Atlas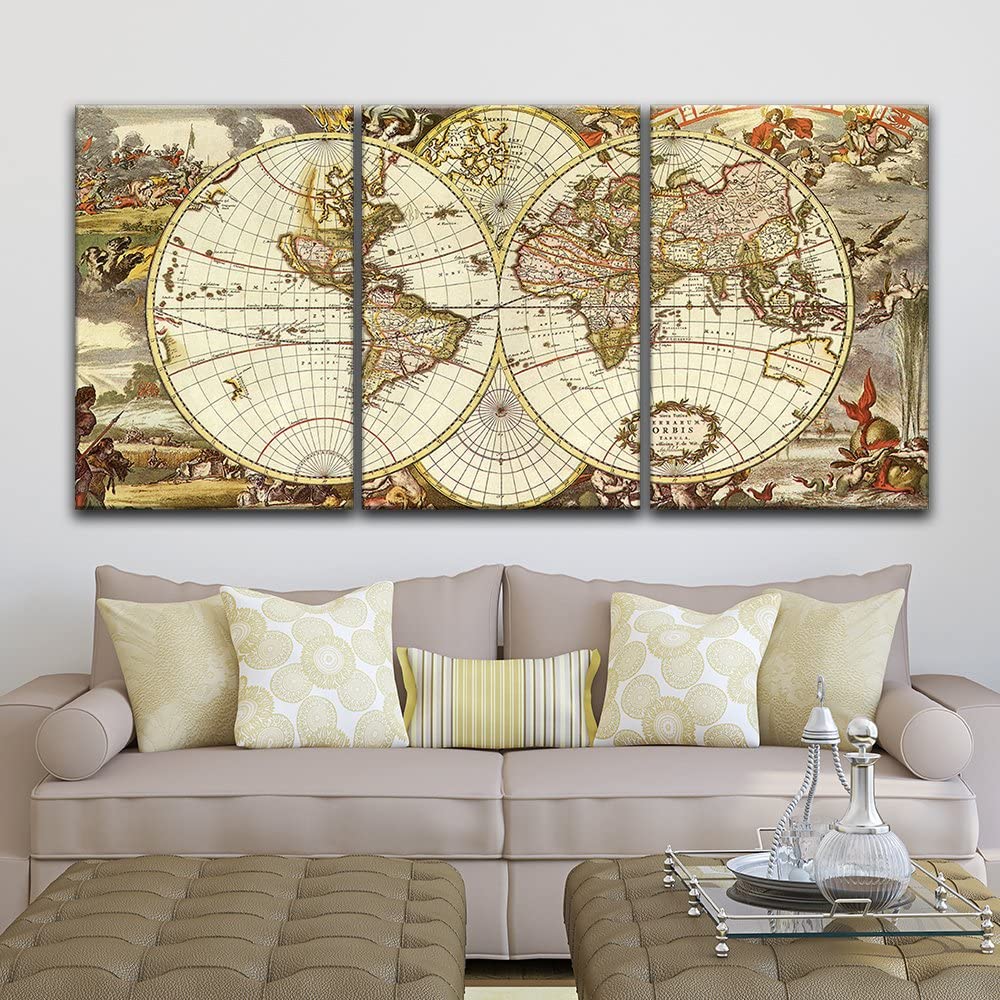 Bring the world to your living room. This unique rendition is awe-inspiring and breathtaking. The panels bring the room together. The color scheme will fit well with any sort of furniture that you pick.
Conclusion
Want to start showing off your decor ideas? Take cues from any of these 18 wall hangings. If you are not sure about the rest of the room, you can always build around the wall art that you have chosen.