Renowned across the entire world for his artwork, Vincent Van Goh (1853-1890) was a Dutch post-impressionist painter. Mainly focusing in creating images of landscapes, still lifes, portraits and self-portraits, Van Gogh was able to create vibrant and memorable pieces of art. Surprisingly, Van Gogh was considered a failure while alive. He suffered from debilitating mental illness and poverty, as well as an addiction to alcohol. After ending his life at the age of 37, Van Gogh's work found critical success and public acclaim. Over time, this acclaim only grew larger and larger. Today, Van Gogh's works are noted for being among the most expensive to ever be sold. His legacy is honored in Amsterdam, at the Van Gogh Museum. Take a look below at a Vincent Van Gogh Painting.
The Drinkers (1890)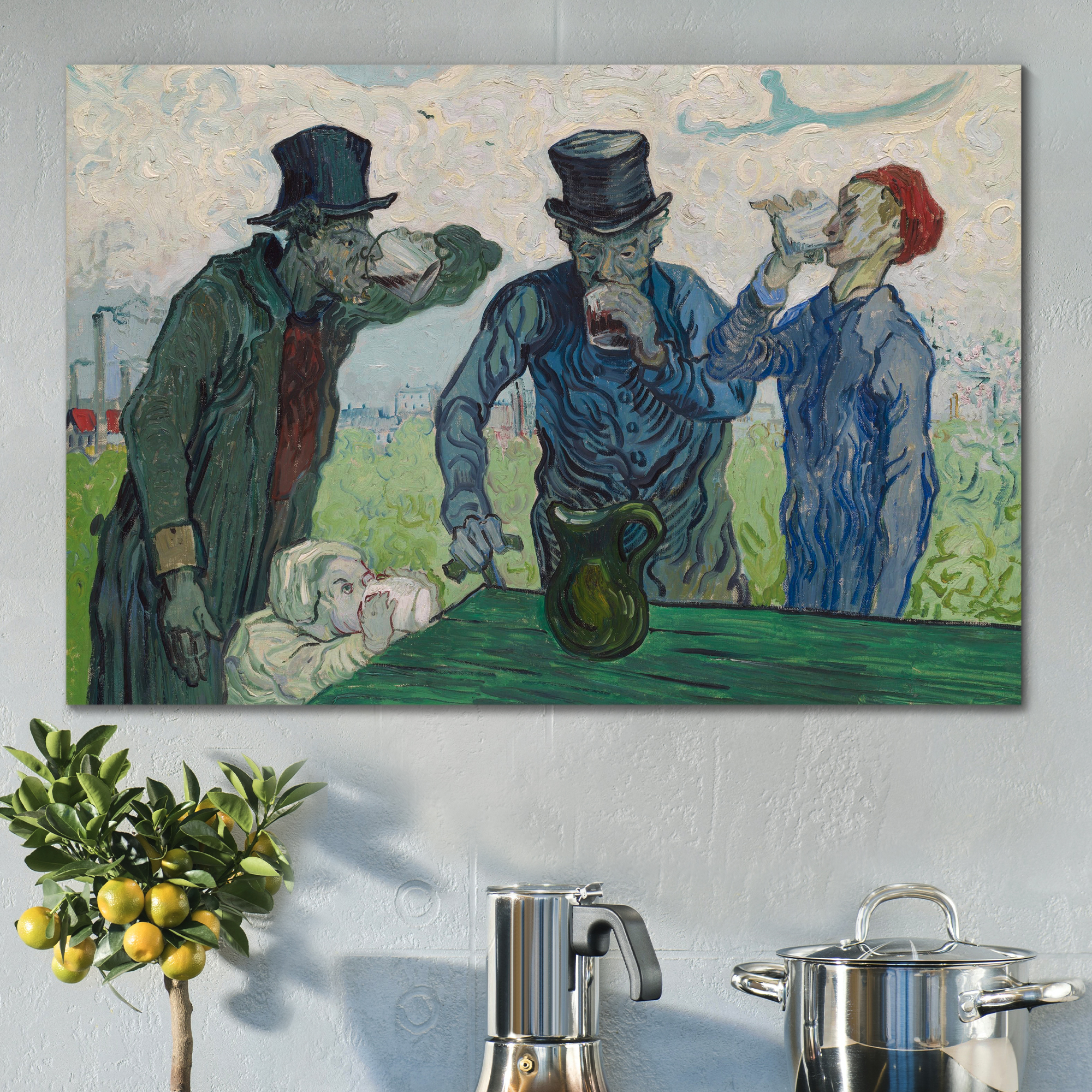 Van Gogh spent a lot of time in France. Here, he enjoyed making copies of work from artists that he admired. This alleviated some of his struggles with mental health because he was allowed to take his mind off of creating original compositions. An admirer of the painter Honore Daumier, Van Gogh decided to remake one of his wood engravings. He imbued it with a new atmosphere through his use of a green color palette. Look below for the next Vincent Van Gogh painting.
The Church at Auvers, 1890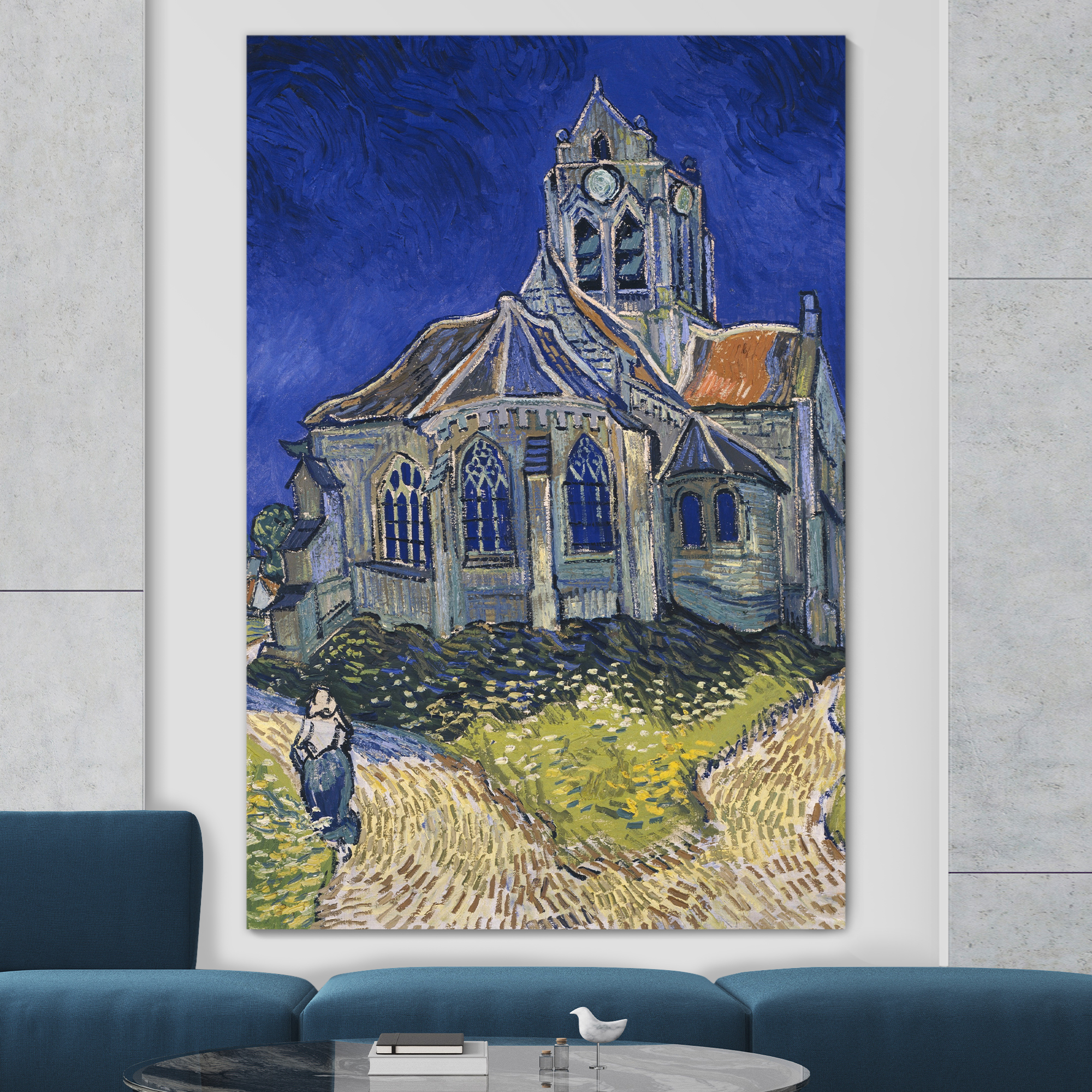 Van Gogh's reverence for the countryside appears in this image. This painting depicts a church in France, specifically at a place called Saint-Remy-de-Provence. The painting contains his signature "simple deep blue" color palette, which reappears countless times across his work. Additionally, the painting has two diverging paths – one to the left, and the other to the right. This symbolism also reappears throughout Van Gogh's work. Look below for the next Vincent Van Gogh painting.
Wheatfield with Crows, 1890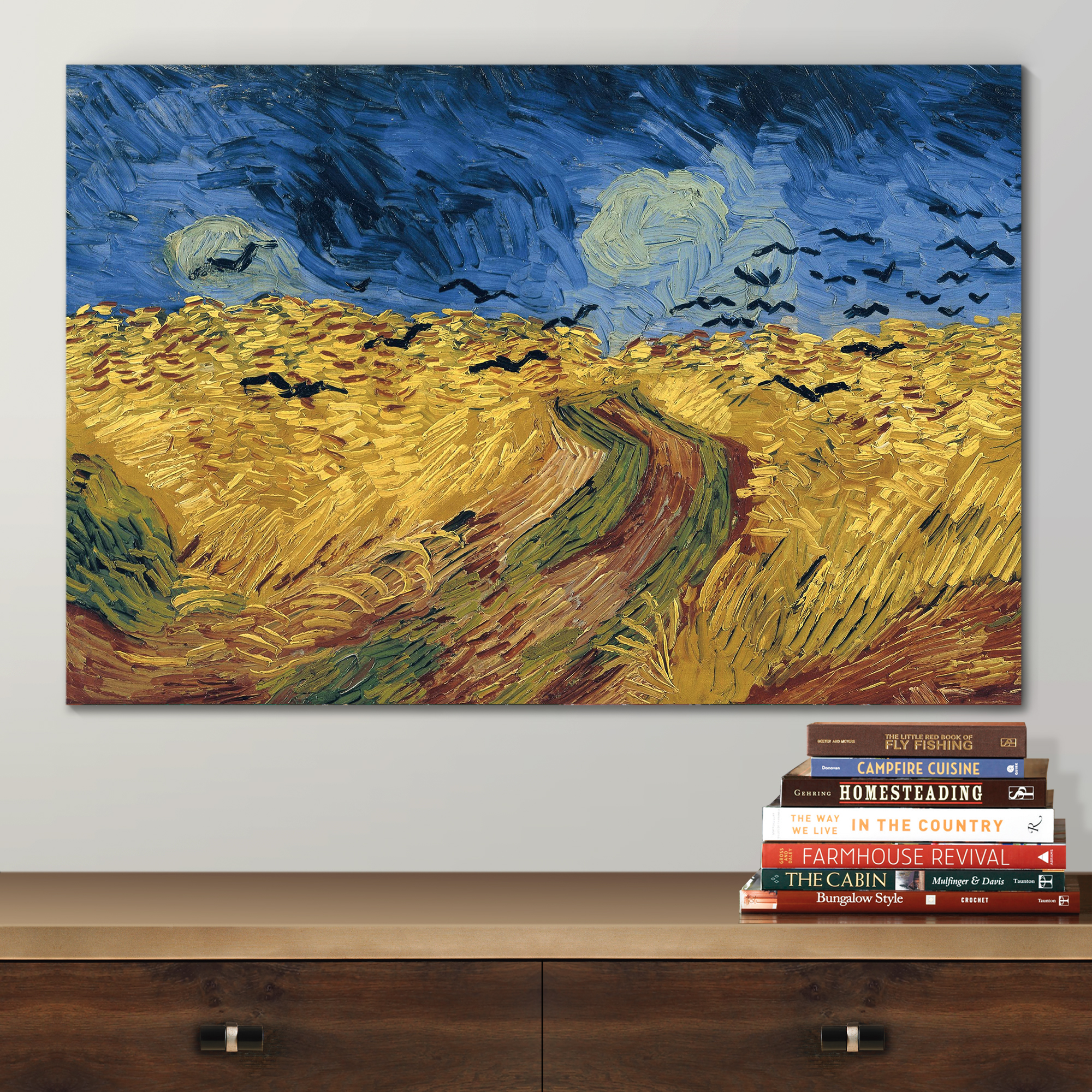 Wheatfield with Crows is one of Van Gogh's most famous painting, not only for the art itself but for the rumors behind it. It has often been said that this was the last painting that he made before he ended his life. However, this has been proven to be untrue. There are several paintings that have been dated to have been made after this one. Wheatfield with Crows represents, according to Van Gogh himself, the "sadness and extreme loneliness" of the countryside. Look below for the next Vincent Van Gogh painting.
The Siesta (after Millet), 1890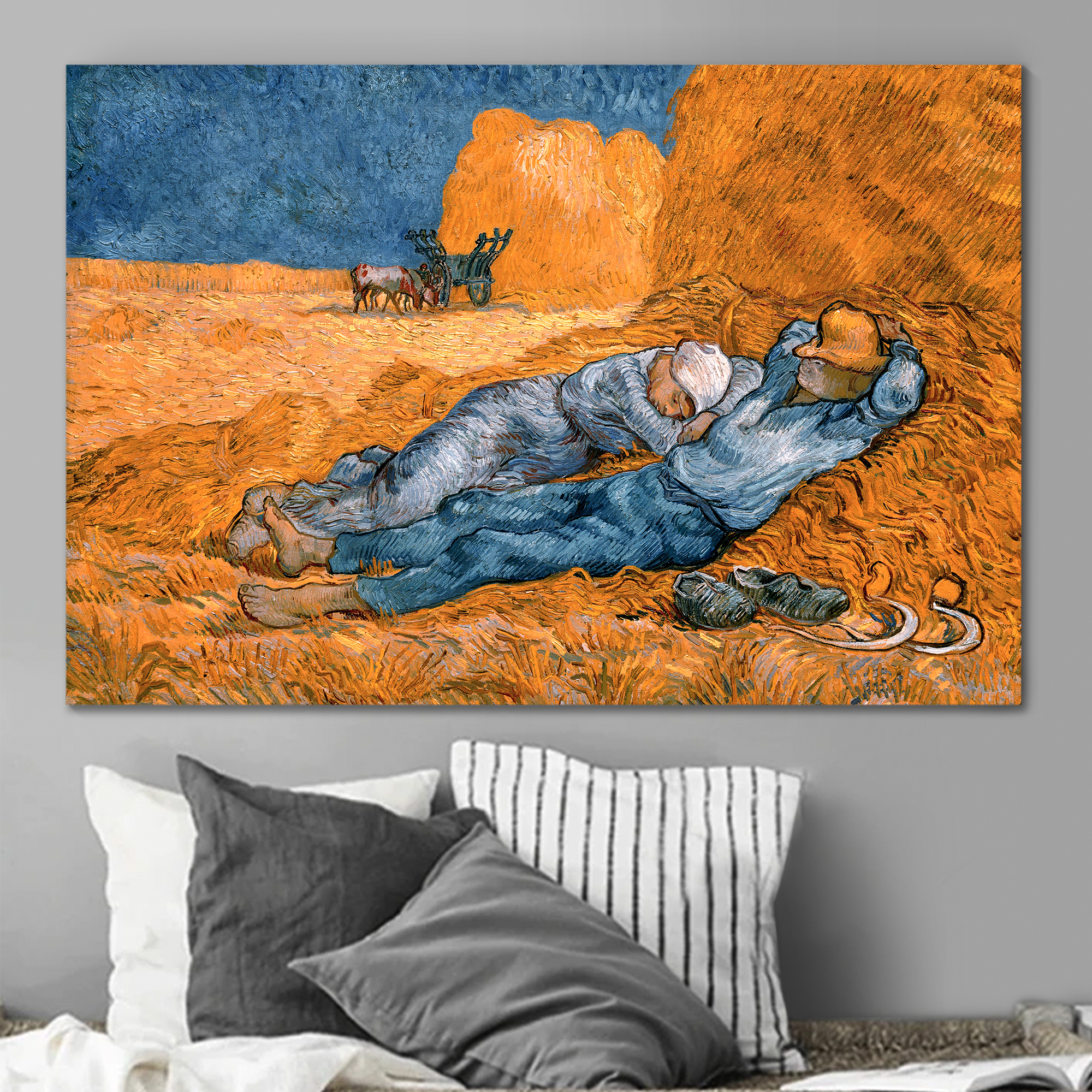 The Siesta marks an important moment in Van Gogh's life; it was one of the first paintings he did while interned at a mental asylum in France. Much like The Drinkers, this painting is styled off of another artist's work – Millet's Four Moments in the Day. Van Gogh took Millet's black and white graphite original and turned it into a vibrant, multicolor scene that beautifully depicts life working on a field. Look below for the next Vincent Van Gogh painting.
Sunflowers (4th Version), 1888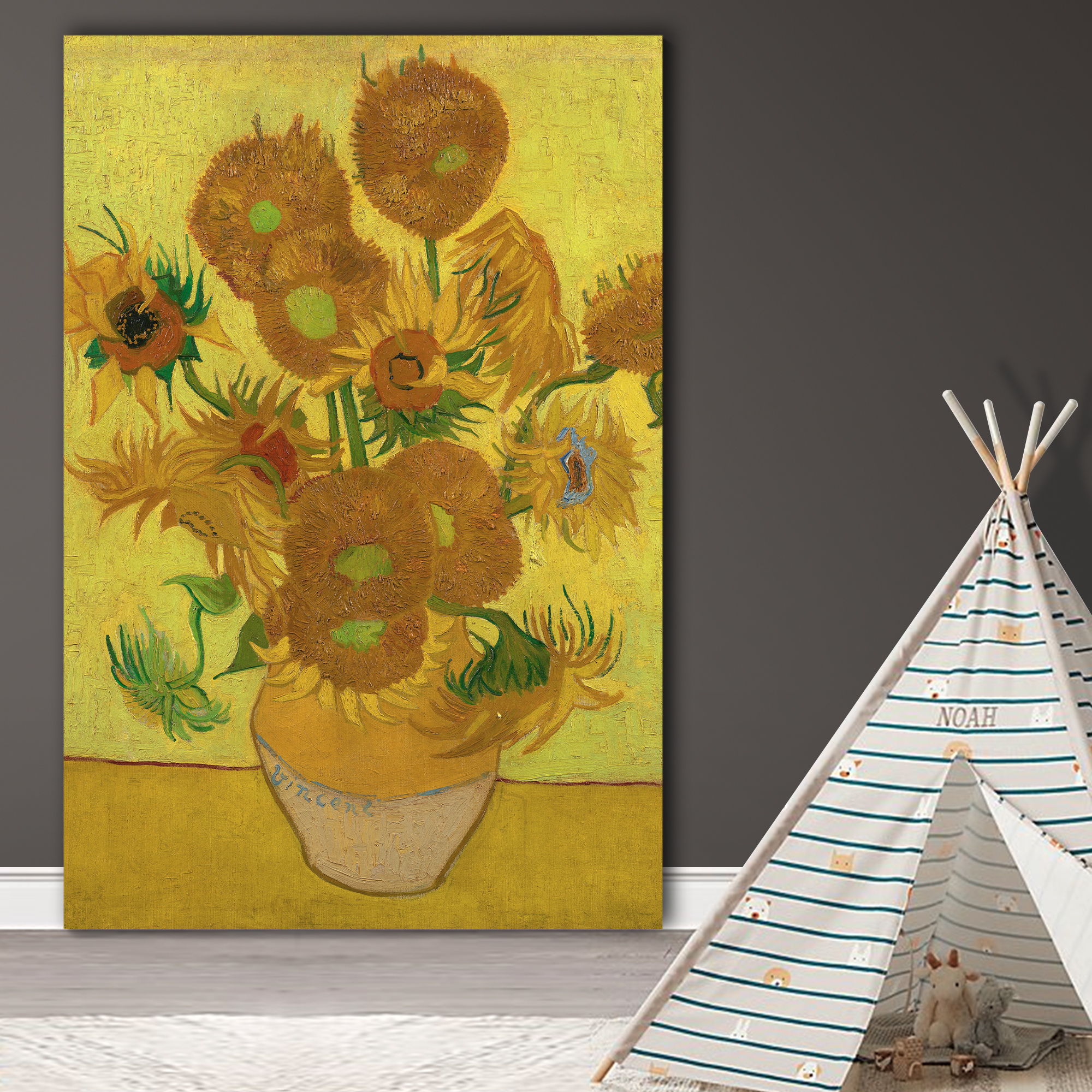 Sunflowers were so interesting to Van Gogh that he decided to make a series out of them. In other words, he did several sets of sunflower paintings for short periods of time throughout his career. The sunflower artwork above comes from his second series of sunflowers, which were largely based off his first series. The above artwork was done during his time in Arles, in the south of France. This is the last Vincent Van Gogh painting of this blog.
Conclusion
There is a certain bittersweet quality to Van Gogh's life. Although an immensely talented artist, he suffered from debilitating mental illness and addiction and his artwork went unappreciated while he lived. Although his name is synonymous with the world of art now, it would have been nice if he had been recognized for his talent while he lived.