If you are racking your brain for cabin decor ideas, you have landed on the right page.
There is something cozy about staying in a log cabin that seems to melt your worries away. It's no surprise that the combination of modern and rustic interior design is in vogue. More and more people admit their fascination with log home decor. They will try to capture the true essence of this warm aesthetic with ornaments and furniture.
Rustic and contemporary wall art is viewed as a raw, strong, and powerful vibe. The style motivates you to install pieces from nature itself. You are truly at home amongst elements of the outdoor world.
At the same time, this interior design is careful to incorporate the values of a modern setting. It can become what you picture in your dream home.
If you too are looking for log cabin decor ideas that can enhance the charm of your interior, consider these seven art pieces for your walls.
One With The Wilderness Cabin Decor Ideas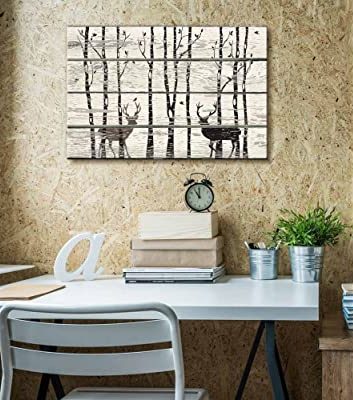 As the owner of a charming cabin, combine the rustic aesthetic with your own personality. Make the surrounding area your muse. You want earthy tones that can match your mood. These allow you to take a peek into the natural scenery. When you are sitting amongst modern amenities this is like a breath of fresh air.
This piece is a transitional design meant to inspire your vacation in the log cabin. The clean lines and sleek gaps are supposed to offer a contemporary visual. They do this without being too loud and distracting one from the room.
A Present-Day Mural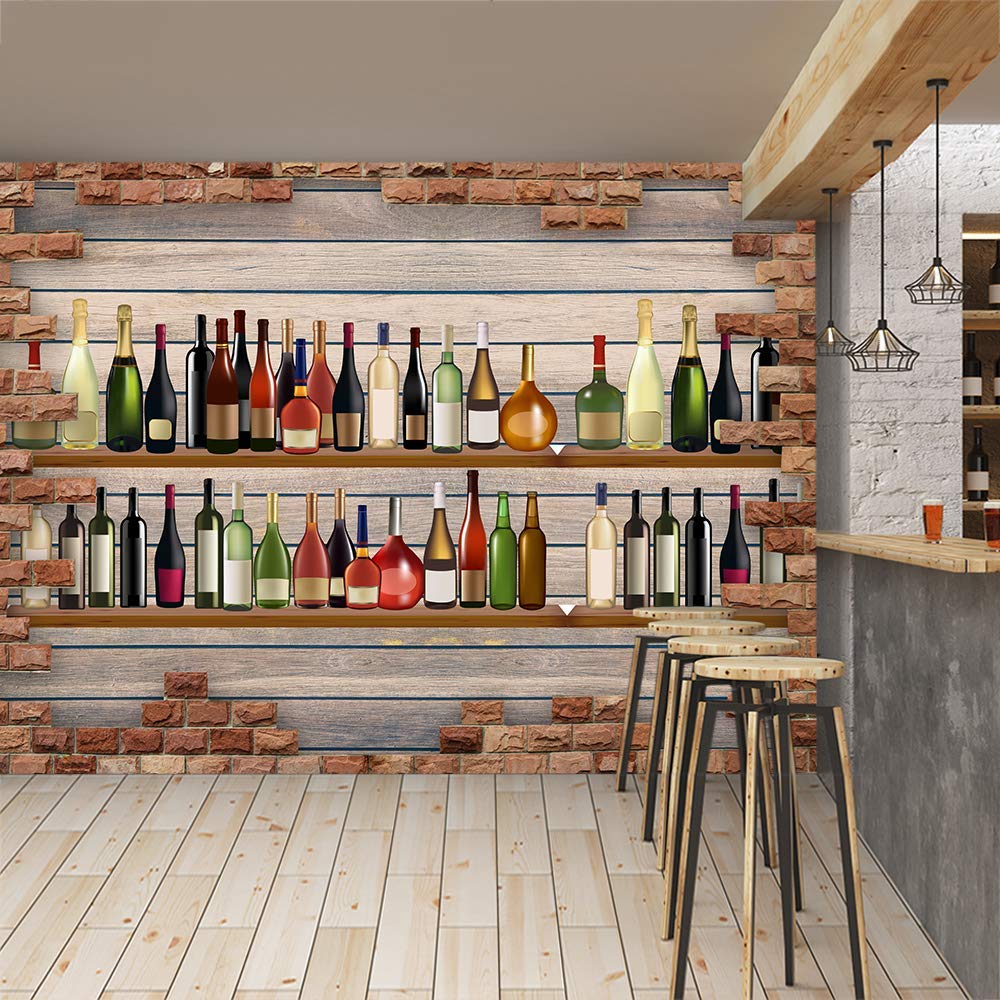 A cabin is a place where you go to take a break from the concrete jungle. You can always do without the 9 to 5 bustle, and the uniform scenery.
Small cabin decor ideas are often tricky. You do not want something to overtake the scene as the pinnacle of your interior decor. You want things that take the least space to make the most impact. A mural is an excellent solution to making your weekend getaway a snug place. The Rustic Bar Mural is a simple yet effective depiction of the perfect backdrop to a relaxing break.
Painting a Picture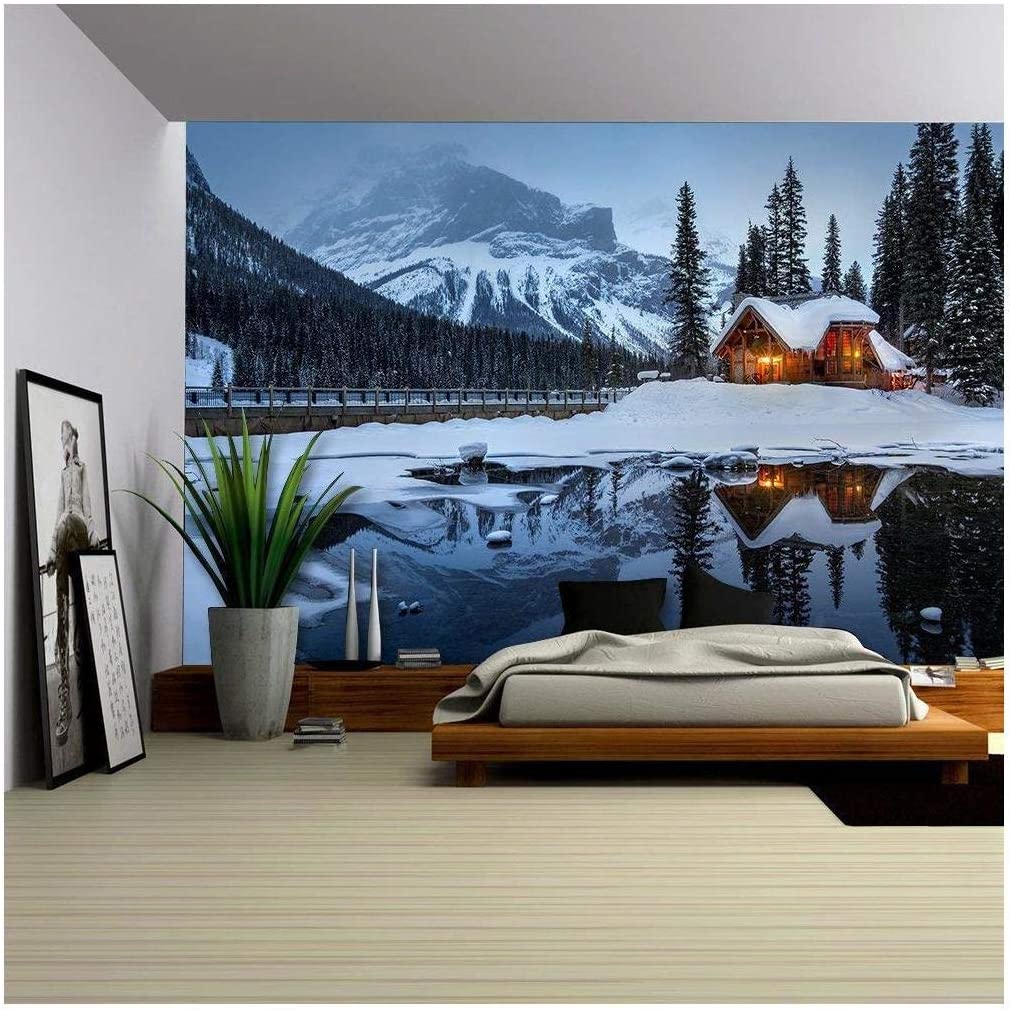 When browsing for mountain cabin decor ideas it is imperative that you pick something that matches the outdoor colors. The Snowy Setting Log Cabin Mural allows you to make a statement in sync with the character of your cabin. It is what one might like to envision outside their window, making it a fantastical
view of trees
for the onlooker.
There is a huge advantage to it. It leaves plenty of space for you to make the room the center stage of your interior design strategy. This way you can take advantage of a stylish and cohesive environment to live in.
Minimalist Cabin Decor Ideas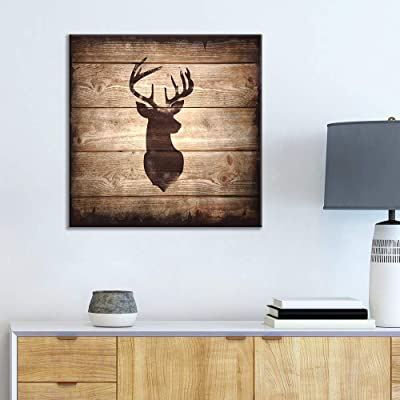 The modern aesthetic is to say more with less. This charming piece adds to the natural warmth of your house. It can be installed anywhere in the cabin. Though the art leans towards neutral tones it makes up to this by being a cutting edge and trendsetting piece.
It has personality and shows your love for the outdoors and all things related to nature. Nothing could represent your style sense more than a simple yet fashionable wall decor piece.
Contemporary Appeal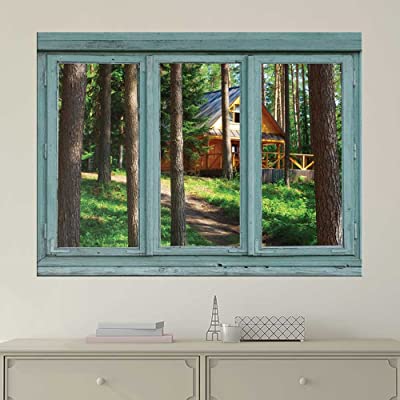 No windows to fairytale views in your cabin? Not a problem. Recreate the view you want with this wall indoor faux window art.
You can never go wrong with decor ideas that have you boasting a natural color scheme. The unique combination of icy and earthy tones are magnificent in a rustic interior. They are one of the few style choices to make your cabin stand out.
Never shy from making stimulating concept choices. Stepping into a room with the Faux Windows can be breathtaking. The eye-popping palette can become a part of your experience during your vacation.
Poignant Landscapes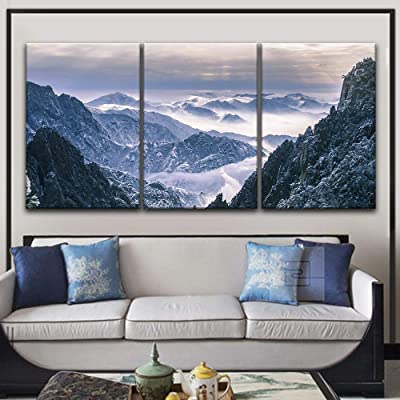 If you are someone with a great appreciation for sleekness in design and an unmatched aesthetic taste, this wall art may just be the one for you.
The piece dominates your interior through its soothing scenery. What this decor takes up in assumed vanity, it balances out in a much sought after sense of calmness. It will transport you to the peak of the mountains. The art is a complete takeaway from a natural sight, one which very few people on earth are fortunate to witness in real life.
You are sure to impress with this stunning picture on display.
Escapism in Imagery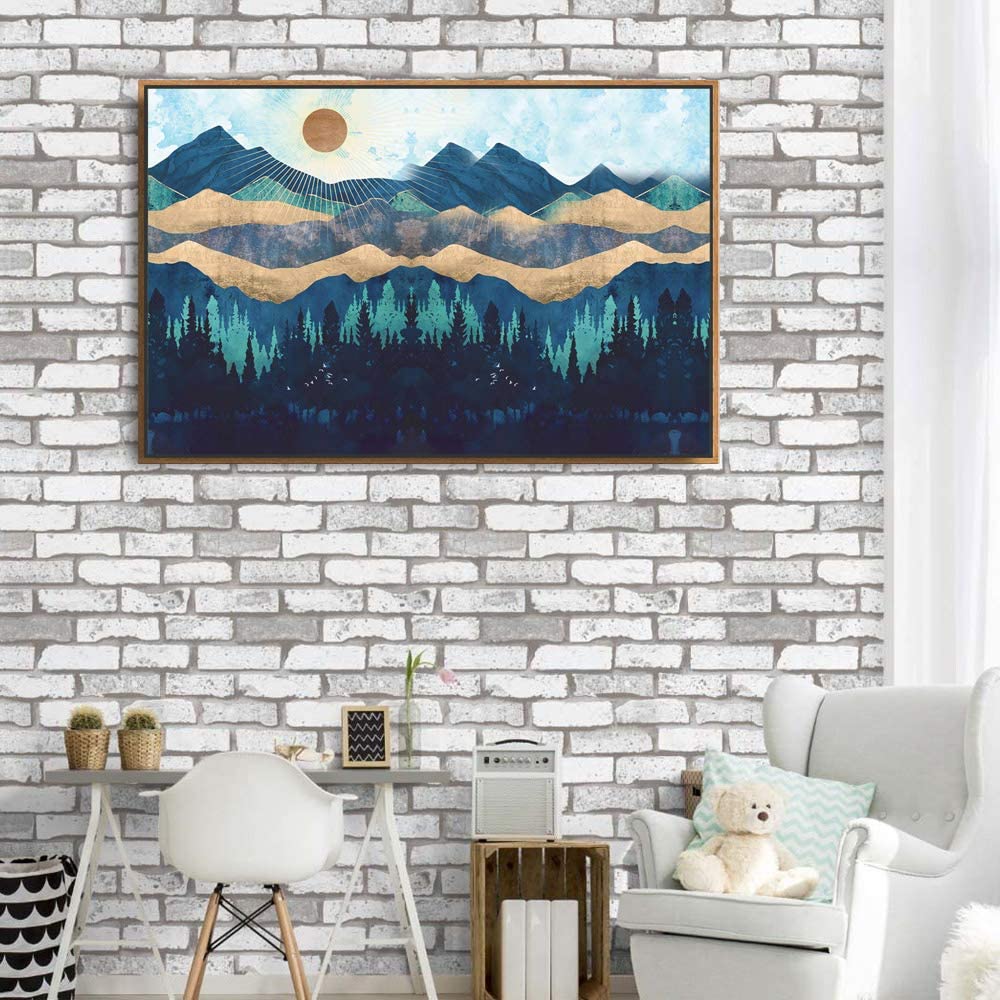 It is a free spirit that longs for a secluded cabin, and a true decor adventurer who looks for decor ideas that are moving. This Nordic wall art is a representation of untouched land that is stirring.
Sure to make any space more interesting, it is the addition you have been looking for. The wall art tells a dramatic story, left to every onlooker to perceive on their own. This is excellent if you do not want every inch of the walls covered in ornamentation. This is the perfect hanging to fit into your interior decor puzzle.
Never underestimate the power of brilliant wall art. Not only does it talk heaps about who the occupants are, but it can also reveal the true nature of your exquisite style. You may be looking for inviting solutions, or wall art that makes you feel at home. Rest assured that these decor ideas will motivate you to complete the interior of your cabin in a satisfying fashion.
Getting wall decor to frame the walls of your log cabin is one of the easiest ways you can complete a DIY decor job. Here you have the freedom to incorporate your own creativity. These cabin decor ideas are meant to make space more personal and homely, yet retaining a welcoming vibe for anyone who walks in.