There are so many marvels of nature in this world. Apart from the animals and budding abiotic life, there are also gorgeous nature scenes and the strength of growth that it represents in art. The sight of trees and water bodies will refresh you and keep you wanting more — truly the type of sight you want on a daily basis.
That said, here are some gorgeous scenes of nature in pictures that you want to check out and use to adorn your living space.
Misty Forests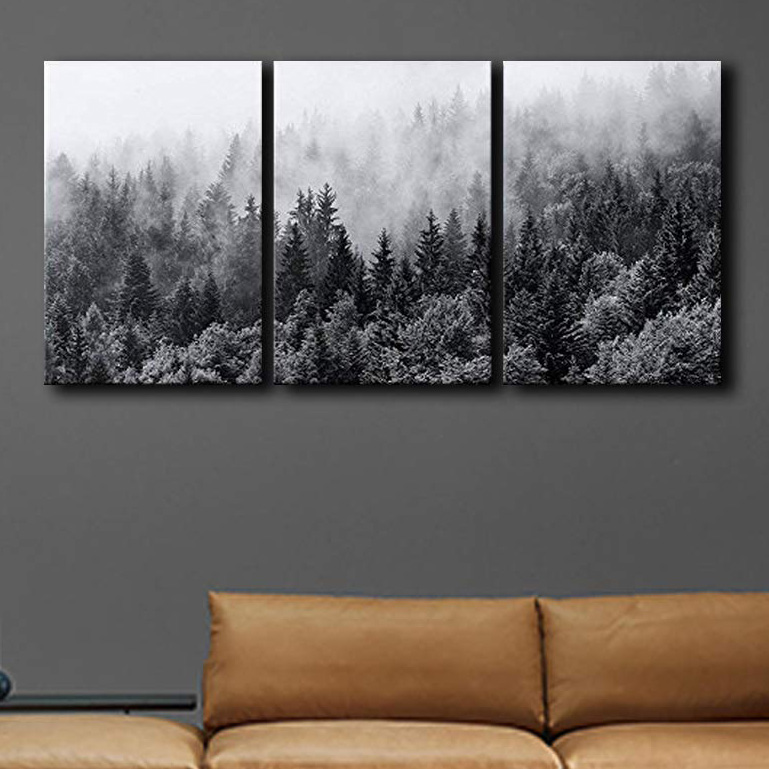 The forest is, perhaps, the most perfect place to witness
nature
in all of its majesty. It captures so many gorgeous nature scenes and the entire cycle of natural life. This even includes geographical factors like weather and climate on full display.
That intense reflection on the weather is what makes this portrait so gorgeous. It takes the form of winter, giving viewers an expanded view of how the mist rises on a cold winter morning and the dew sets beautifully on the individual trees in a forest. The picture is both lifelike and inspiring.
This picture will undoubtedly make for a great addition to any living space, regardless of whether its owners are art aficionados or not.
Beautiful Running Stream Gorgeous Nature Scenes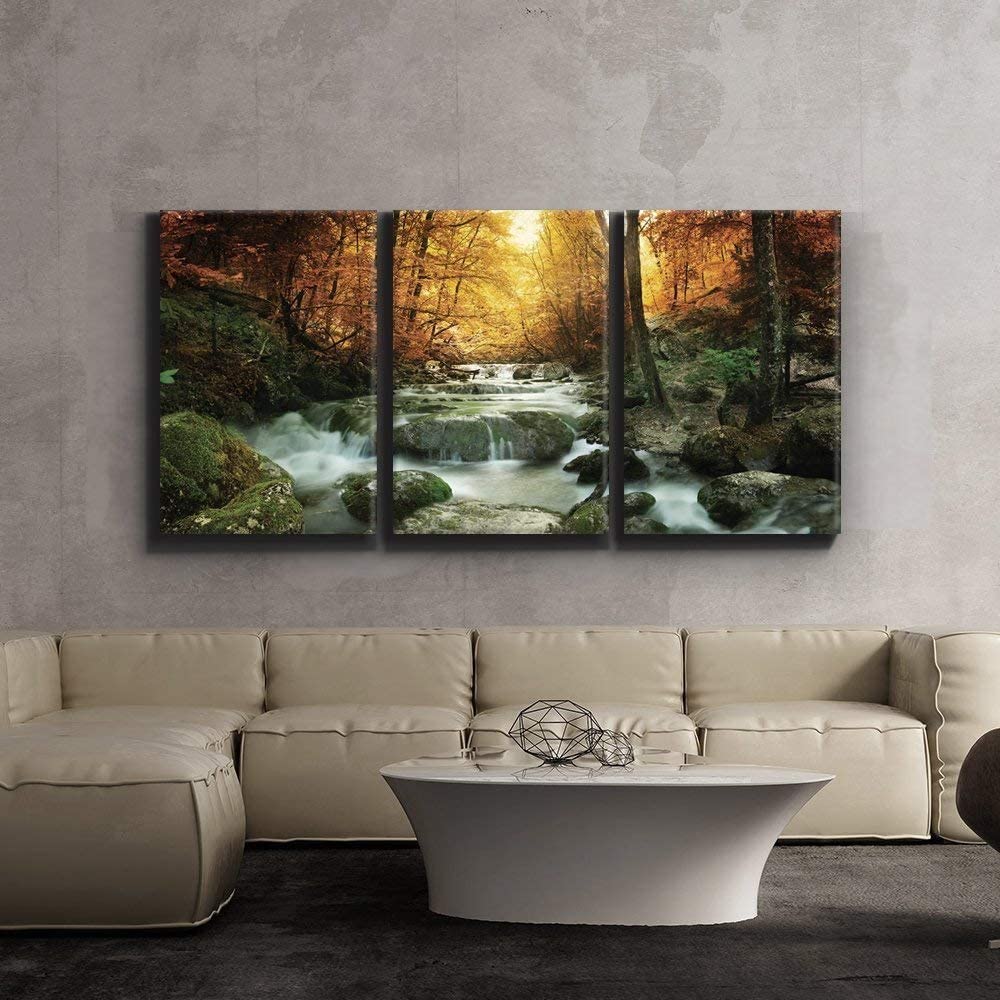 While they might not be its most famous component, water bodies are quite rampant in forests. You can find lakes and streams across a forest quite easily, and they tend to break ways in paths that you might have otherwise thought of as being blocked.
This portrait shows an interesting view of a lake in the middle of a forest. It might look like something out of a Lord of the Rings flick, but it looks quite beautiful. Even better, you don't necessarily need a theme to get this working for you. Just a love of the natural world will be enough to appreciate its beauty.
As far as beautiful nature pictures go, this is a top choice.
Beautiful Autumn Landscape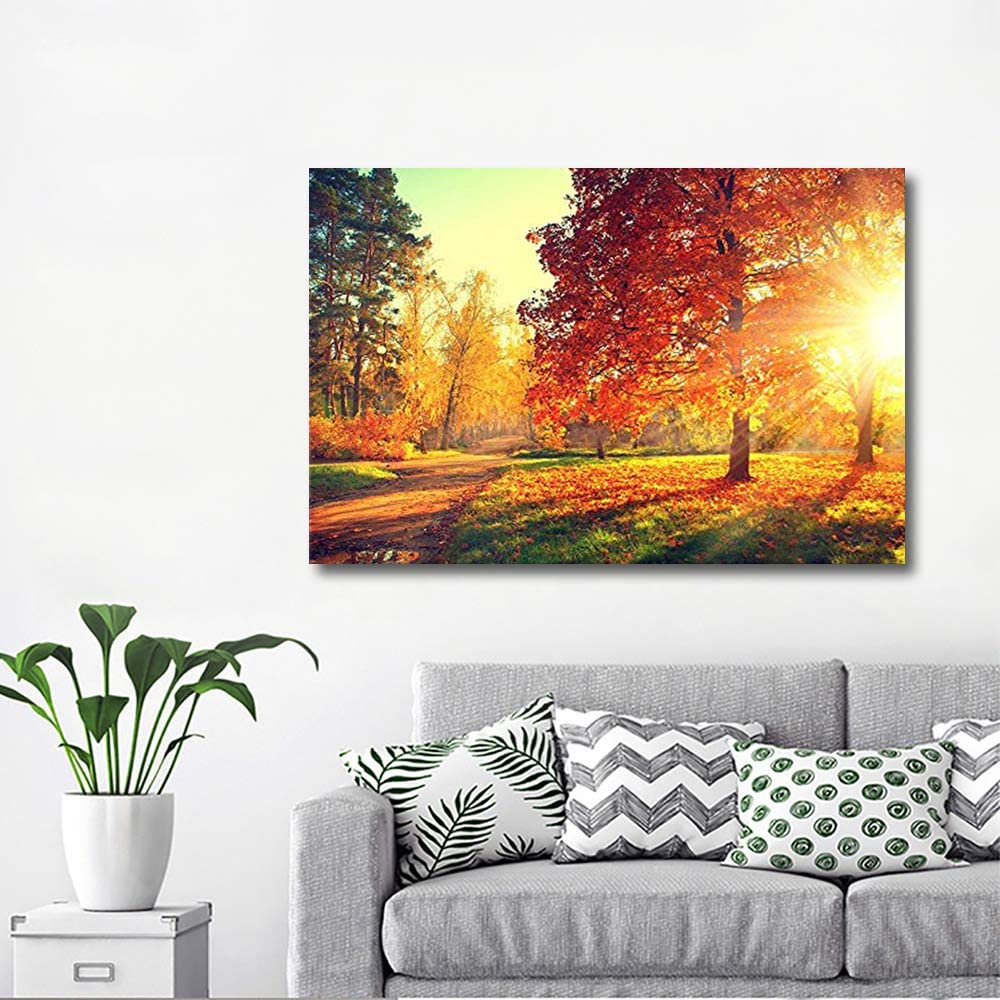 Everyone loves fall! In commemoration of football and back-to school season, it's only right that you get a portrait that shows your love for it.
The fall is synonymous with quite a great many things. It signifies fresh starts, and allows everyone to come back together. There's also the opportunity to see the changing leaves and other beautiful scenes of nature in all of their beauty.
So, what are you waiting for? Get this portrait to lighten up your room and make it even more beautiful. The sight of trees and the natural landscape will always make for a great view!
Tropical Beach Gorgeous Nature Scenes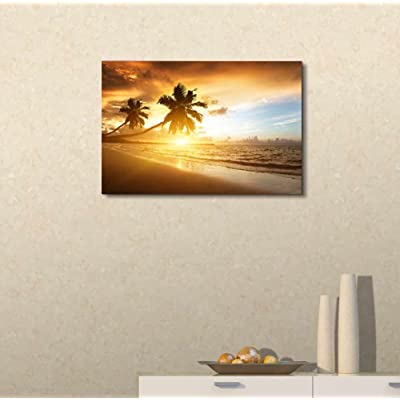 Ever been on a tropical safari? If you have, then you've most likely seen something that looks strikingly similar to this. Still, the fact that it might be a little cliché doesn't necessarily take away from its beauty.
This portrait is serene, depicting gorgeous nature scenes that are truly rare. It draws on the ubiquitous beauty of the ocean and the lovely sunset and allows you to bask in the beauty of the natural world.
Think of it as emerging from the forest and being greeted by the splendor of the ocean. Hardly a better way to wake up in the morning than this.
Gentle Shoreline Scene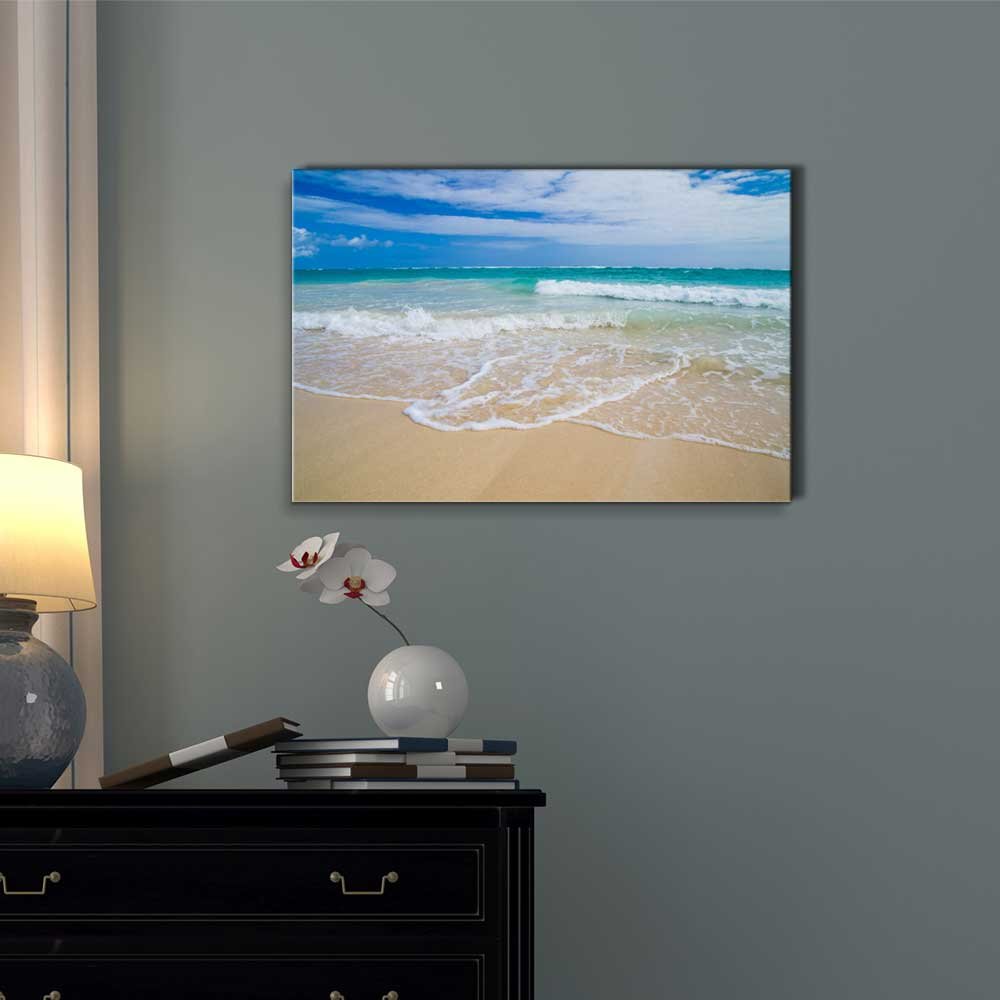 To be fair, this portrait doesn't have an element of the forest in it. However, skipping out on it misses the point of what nature photography might be about. The point is to capture the beauty of the natural world, and there are only a few things that do that like the ocean.
This portrait shows the majesty of the ocean, even down to the details in the waves as they crash onto the shore and go back into the ocean. You can't but admit that it looks as vivid and as beautiful as the ocean itself.
Of course, the best way to let portraits like these shine is with a themed décor set.
Moon Over The Ocean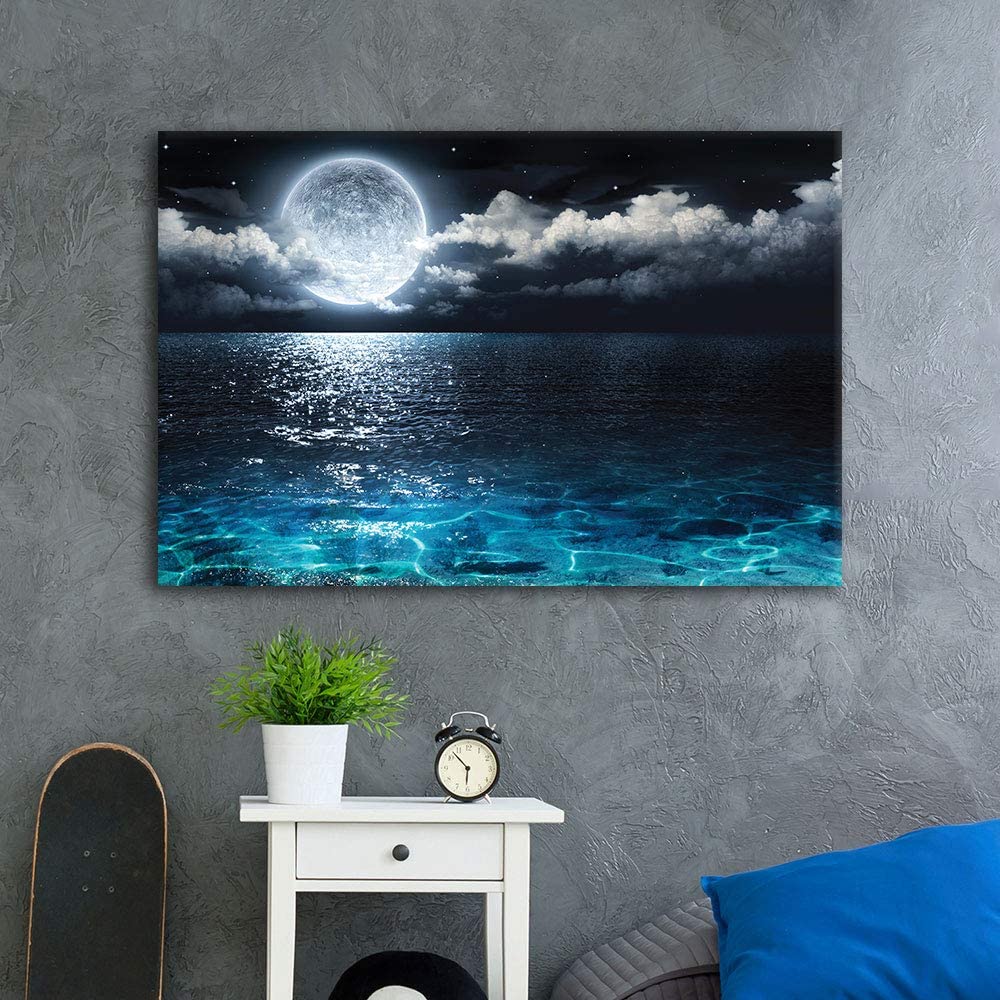 Take a cue from the natural landscape pictures with this lovely portrait. It harnesses just about every part of the natural world that you need, including the majestic moon and the ocean. Thus, it gives you the look of going out to the beach for a midnight swim.
It might be a tad too vivid, but there are art aficionados who will appreciate how lifelike it looks. The intricate details captured include the reflection of the moon in the water, as well as the waves breaking as the water glides from one end to another.
Whether you're an art lover or not, you've got to admit that this one looks pretty good.
Amazing Snowy Mountains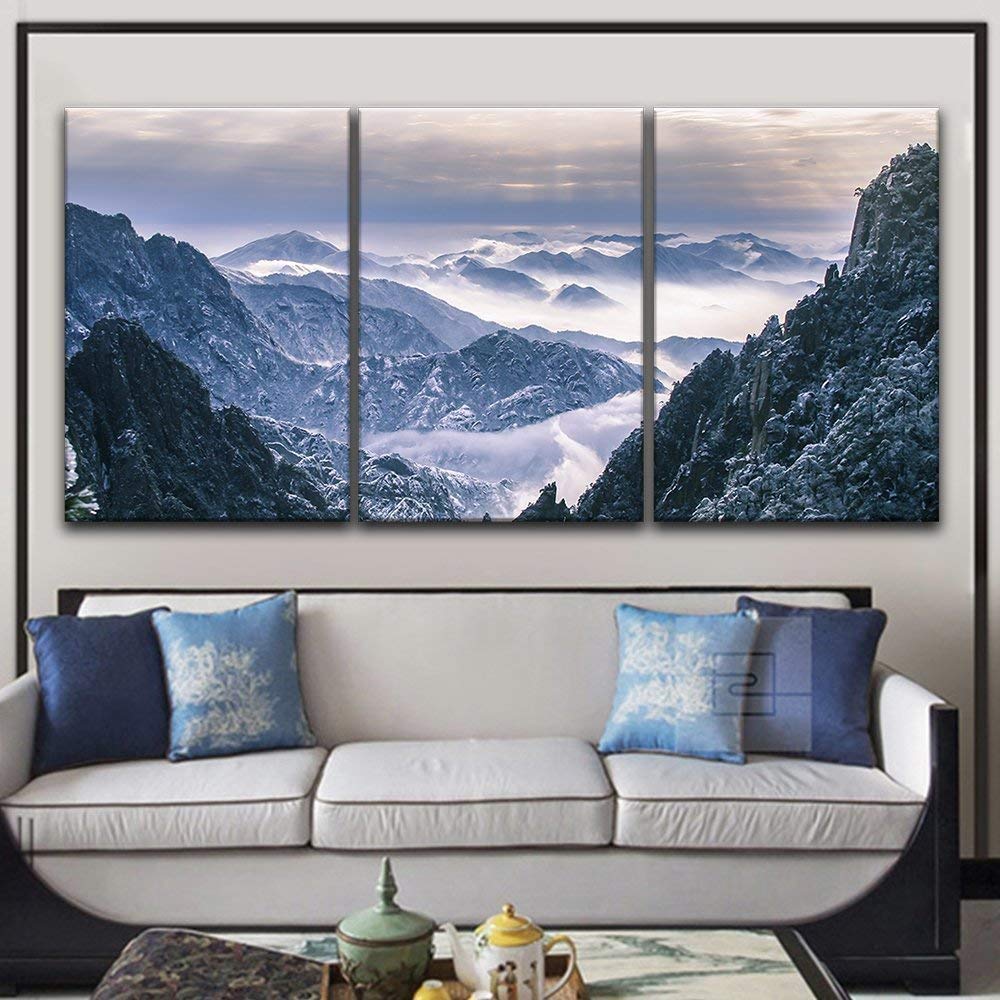 You can never go wrong with a picture of gorgeous nature scenes. It might be the only thing that will seamlessly work with any room regardless of what it looks like or the theme of your décor. So, in the spirit of bringing the natural world into your house, you might want to give this baby a try.
This landscape portrait makes you feel almost like you're literally standing on top of the world. It is set at a high distance, with a view of forest providing a seamless interruption of your view. Despite its natural undertone, however, it makes for the perfect companion to a modern living room.
There are many things you could use this baby for. It's an inspiration, and can remind you of your largesse in the world. It's also an awesome conversation starter for anyone, in case you've got guests in your house. It is honestly the perfect standalone portrait.
Backside Of A Waterfall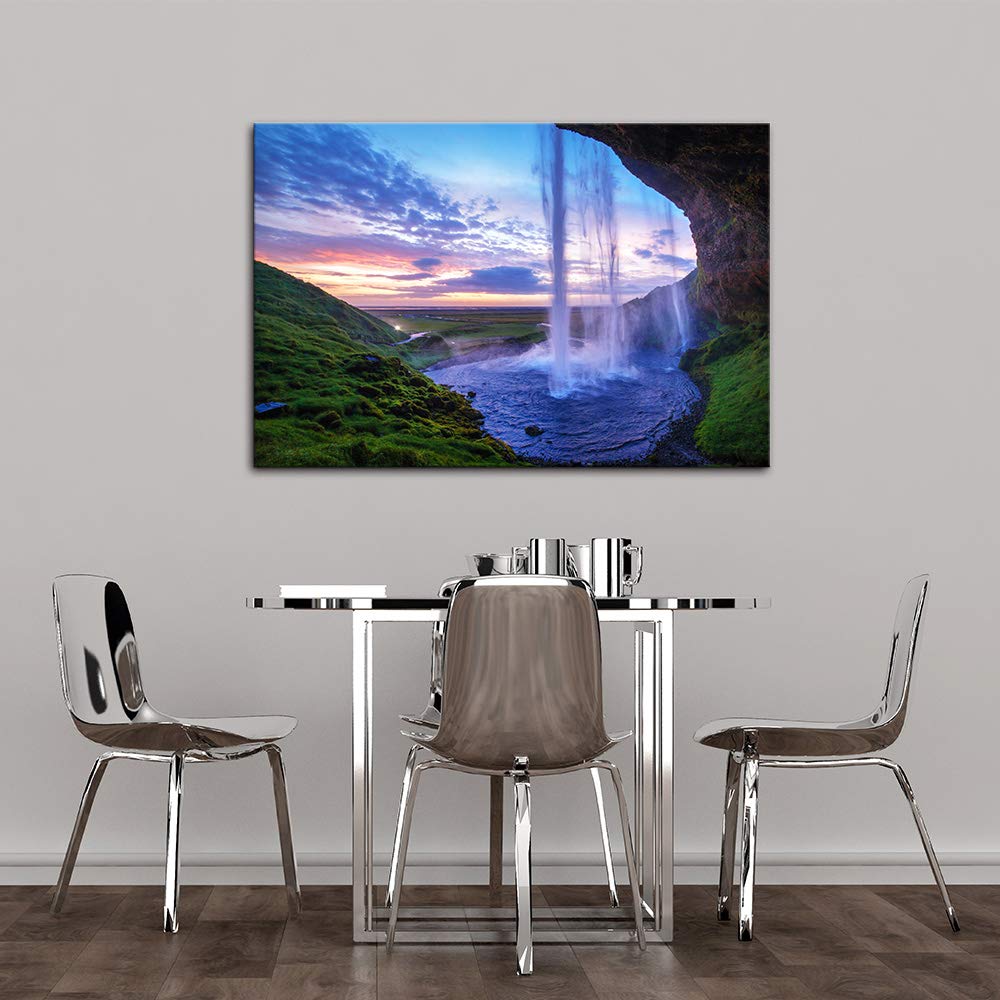 This picture harnesses the beauty of the natural world.
There's quite a lot to unpack here. You get to view the lovely interaction between the wild and the majestic water bodies. The stunning waterfall makes the view of the sky look even more attractive, and you can easily note the lovely elements of the natural world as you see them.
It kind of makes you almost want to go into the wild yourself, doesn't it?