When it comes to giving your house a makeover, have you ever considered the idea of using train bedroom decor?
If you are looking for train bedroom decor that will highlight your individuality, read on! We compiled some of the top examples of train bedroom decor just for you. Find the one that suits your style best.
Full Coverage Train Bedroom Decor
Maybe you want to produce an effect on your walls. Focusing on larger sized artwork like murals can help you achieve the impression you are going for.
As shown in the above image, a large-sized art print covering an entire side of the wall can have a great impact. It gives your room personality and character.
Winter Theme Train Bedroom Decor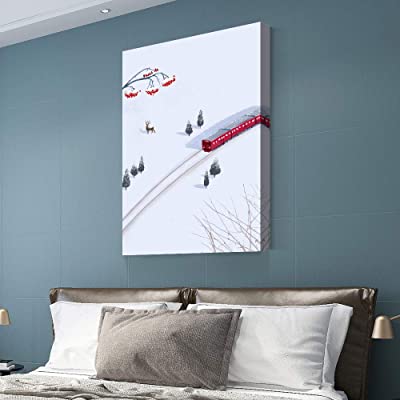 When it comes to themed art, think beyond conventional images of trains.
Of course, if you are just into standard intense decor featuring a train pressing through, there are many prints available that solely focus on the aesthetics of the theme itself.
This art focuses on a winter theme and a contrasting color palette. The beauty of this piece is that not only does it portray a seasonal vibe, but also works well against almost any type of colored walls.
Busy Station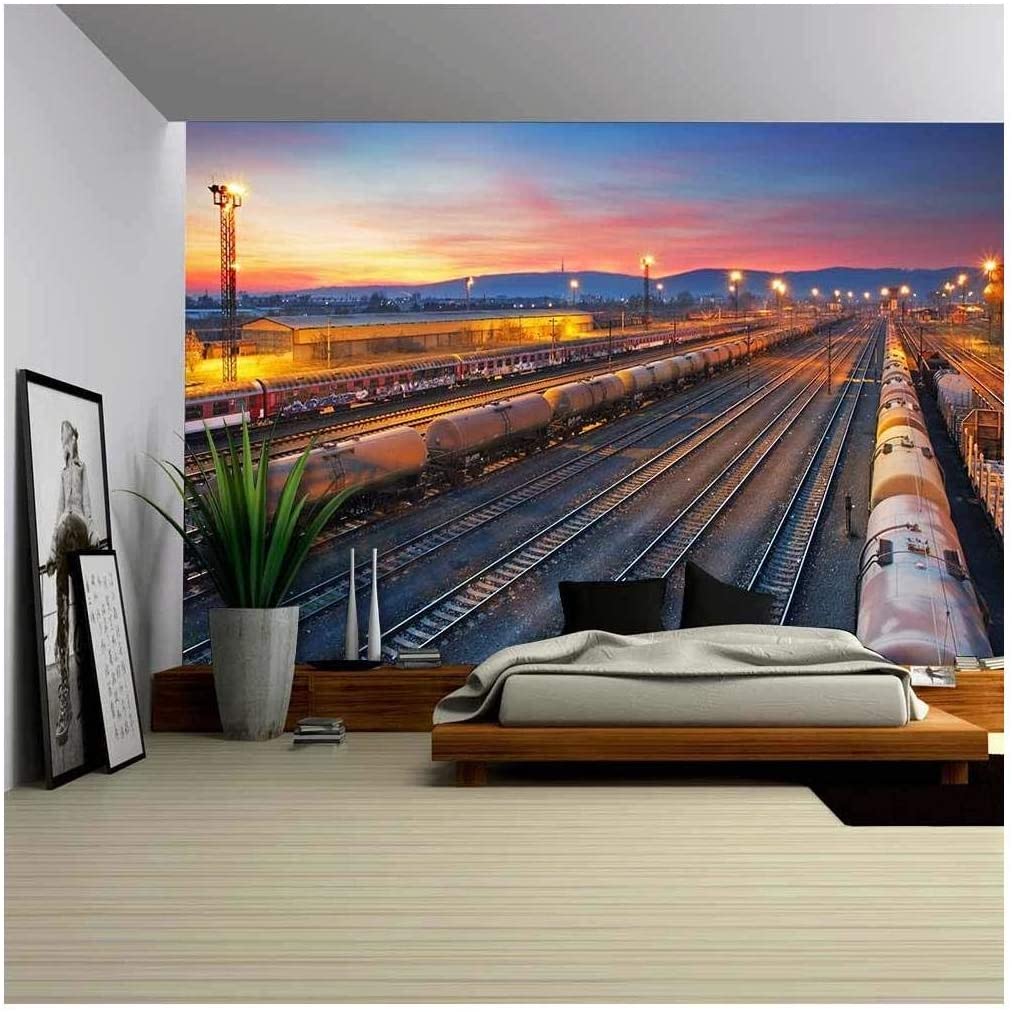 The above art print is great as train decor for a boy's room.
The rays of sunlight blending in with the blue shades of the night work so well together. They highlight the beauty of a simple train track.
Monochrome and More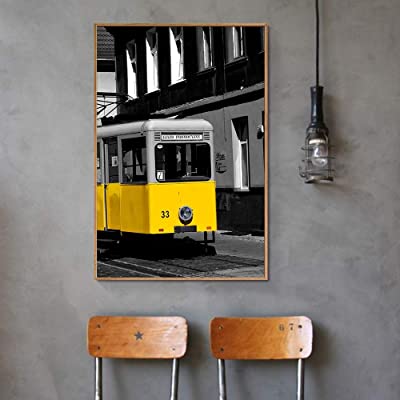 Many modern art pieces use grayscale for setting the mood. What do you think of a more spontaneous take on this?
This revolving monochrome theme uses a color scheme with a bit of yellow to give it a pop of color.
The lovely balance between the monochromatic colors with a bright shade is an efficient use of a strategic color palette. Moreover, the bright colors make the artwork stand out. You can even place it in the corner of your room and not have to worry about whether it will make a difference or not.
2D Train Decor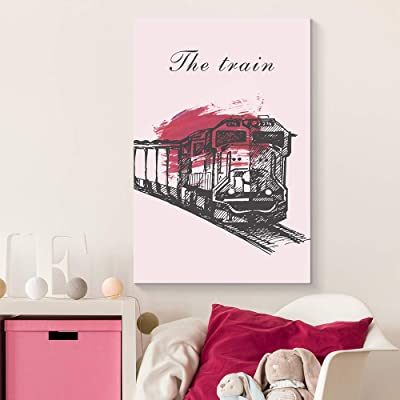 Portraying real-life machinery in canvas arts can be very intriguing to many people. Many different forms of art can bring out the appeal of train decor.
Here is a sketch displaying 2D art that comes with a certain charm of its own.
With 2D art, it makes it easier to add in more details of your choice. Here, a simple word is being used in a bold font. This way the visual appeal of the design is spread throughout the canvas. It has a very pleasant ambiance. This probably makes it suitable to be placed anywhere in your bedroom without excessively clashing with the background.
Under The Open Sky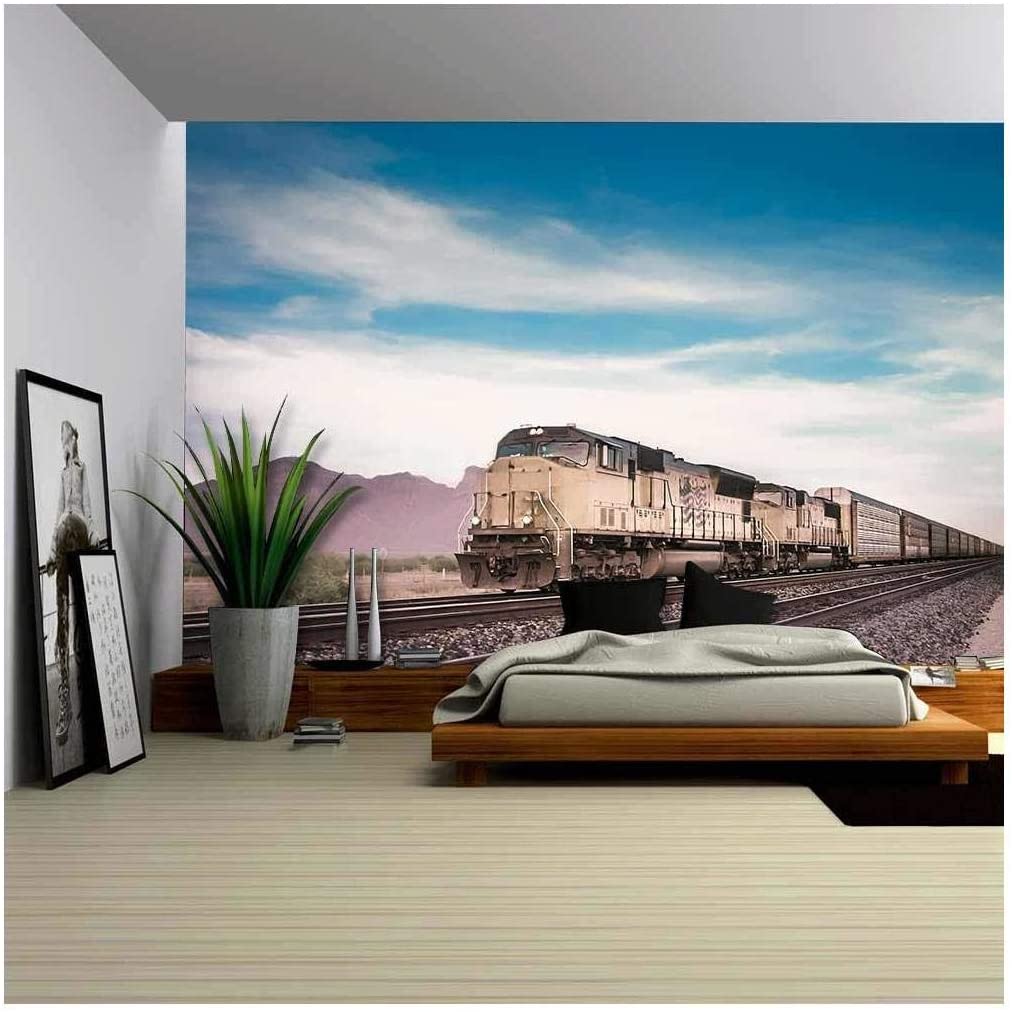 How does a moving train under the open sky sound to you? Well lucky for you, this particular art can give you the exact representation of that description.
The bright color scheme used in this art piece is visually pleasing to one's eye. This can hence, really bring out bright colors in your room, making it appear more refreshing and spacious. This would be ideal for people who have a small bedroom and not a lot of natural sunlight entering the room as well.
At The End Of The Bridge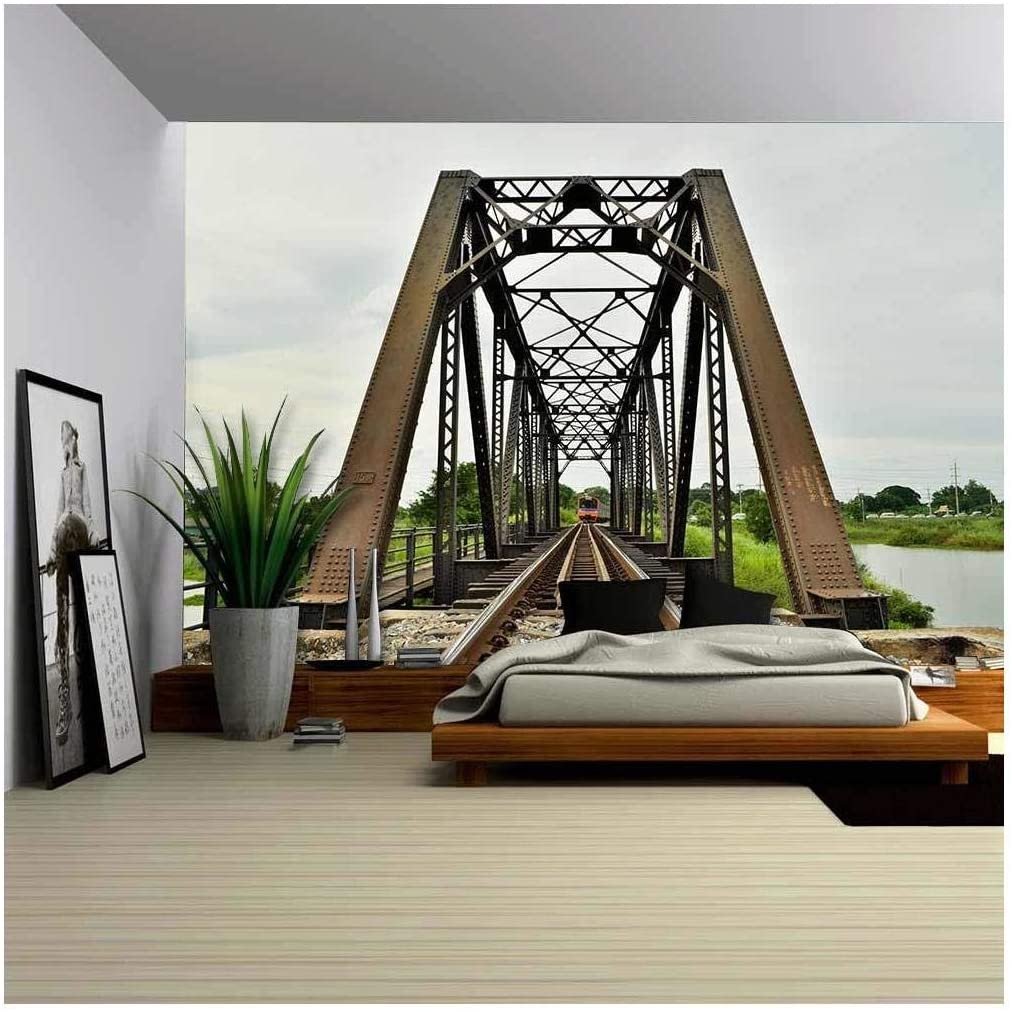 With all this talk about trains, it was only natural that we would also lead up to talking about railroad bridges.
An angle where you can see the end of the railroad bridges with a moving train on the other side can trigger so many different emotions.
The representation of this print is well designed as it very strongly depicts the mood of your space.
If you have an eye for stunning angles and appreciate the appeal of a railroad bridge, this is the decor for you.
Where It All Starts Train Bedroom decor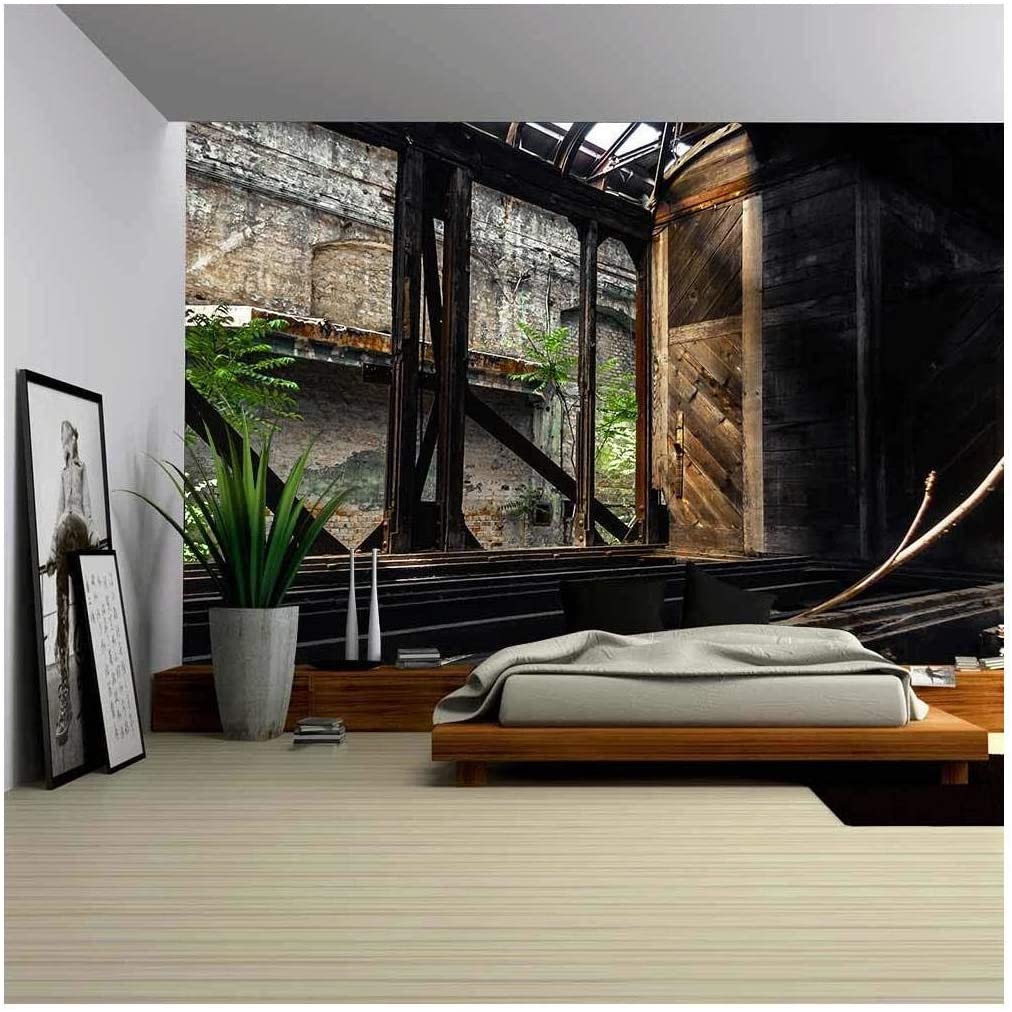 The image above displays an illustration of the starting point of the train track. The angle used to portray the image is so captivating and unique.
For people who love the concept of finding beauty in the most random things, this can make your room look stunning.
Timeless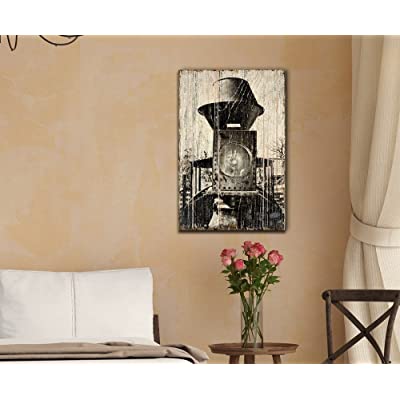 Does your sense of style scream vintage? Then you are in luck because we have got your vintage train decor taste covered!
From what you can see in the image above, you will notice the preserved vintage art piece still thriving in its old-time glory. The texture and color are so accurately close to what used to be taken from cameras during the 1930s to the 1960s.
Conclusion
When it comes to training bedroom decor ideas, there are so many ways you can get creative. The prints in this post are just the tip of the iceberg.