If there's one thing that doesn't change over time, it's our love for aviation! Airplane room decor ideas are a classic pick.
For aviation lovers, we have some impressive airplane wall decor ideas. There are colors, diversity, and creativity on each canvas!
Airplane Room Decor Ideas for Aviators!
We, as human beings, have a passion for exploring the unknown. We love to soar through the skies and to explore both space and the depths of the ocean.
There's almost nothing we leave to the imagination, and yet we continue to dream!
Why not let yourself dream a little more and ignite your passions?
If you have a passion for airplanes, let these airplane decor ideas inspire you to explore the unknown!
3 Panel Airplane Room Decor Ideas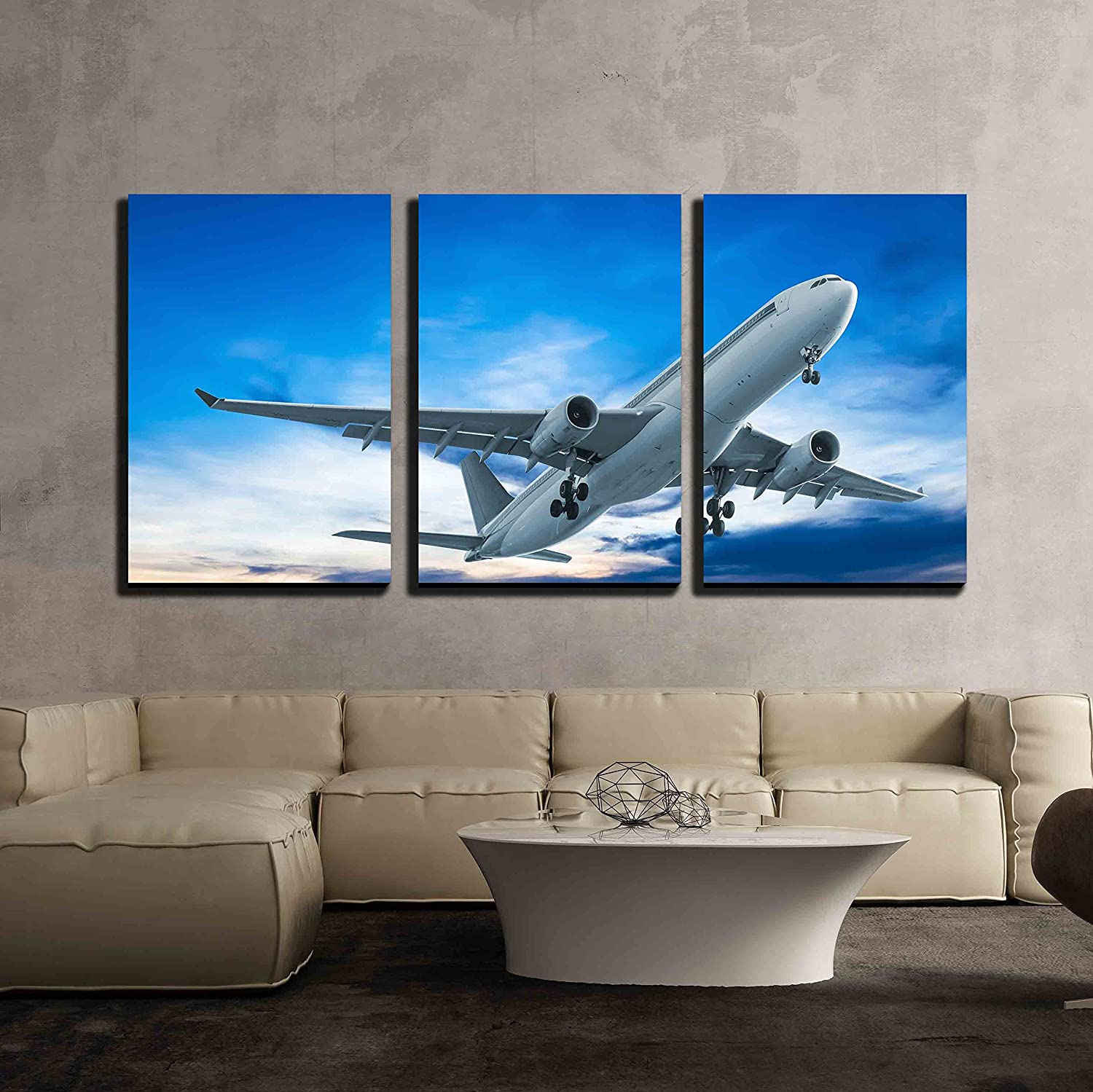 For an airplane enthusiast, here's a simple three-panel print on canvas!
It portrays an airplane soaring up in the sky at full speed. It has just taken off and started its journey.
With the blue skies and white clouds in the background, this moment is flawlessly captured onto the canvas.
The ideal place for this simple canvas art is your living room, study, or home office.
The Cockpit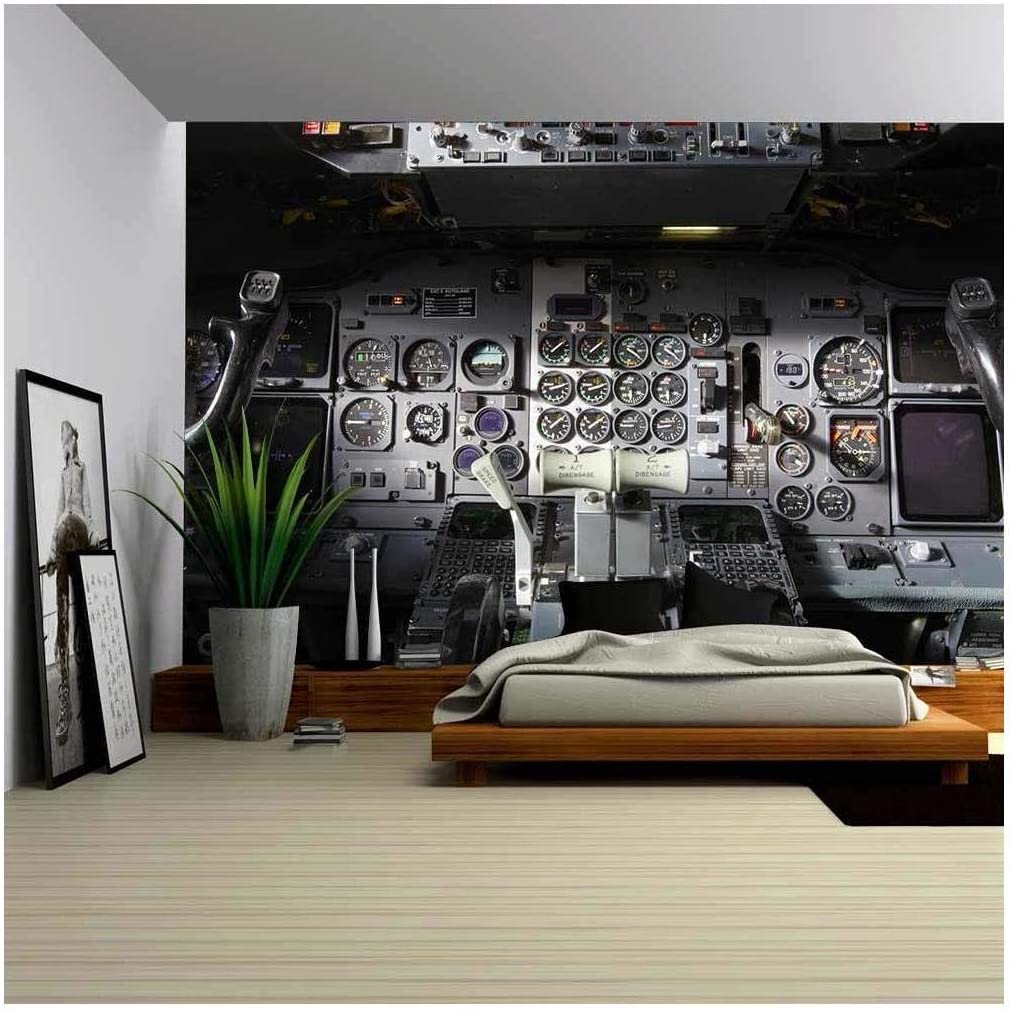 Have you ever dreamt of becoming a pilot?
Flying up in the sky is a feeling one can never forget.
Our passion blazes our desires and affects our life choices.
If you love planes and want to become a pilot, inspire yourself every day and night with this printed control board. This airplane room decor idea is simple, sophisticated, and out of this world.
It may not make sense to everyone, but this is a unique choice only you can understand!
Keep the dream alive even when you're sleeping!
Blue Splash Aircraft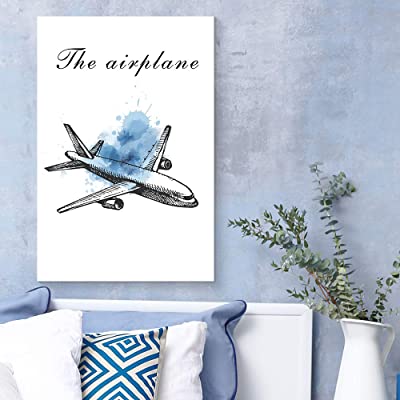 This blue and white airplane tells a new story to everyone!
A Monochrome painting or sketch with blue paint smeared in the middle. This piece of rustic artwork announces that beauty lies in the eyes of the beholder.
All in all, there's one thing that we know for sure, this canvas will grab your attention and won't let go!
Let's Stroll By the Clouds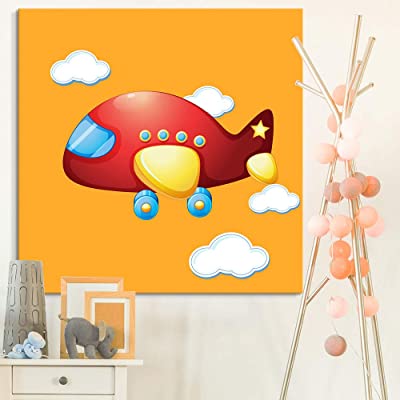 Did you know?
Colors can significantly affect children.
I mean, we all know that wall art and paintings brighten up space but what else?
Your kid's room is not only a space where they sleep. It should be an educational space, with means to learn and be creative.
Hang this canvas in your kid's nursery and let them grow up to be creative. A bold choice in colors, but the kids will love it!
Kids Airplane Room Decor Ideas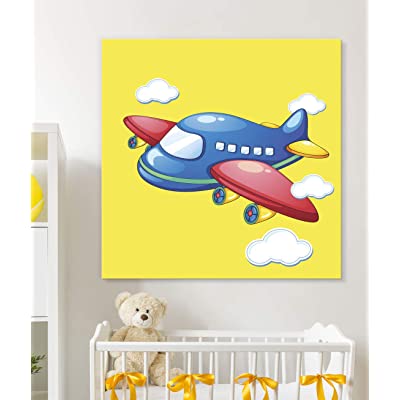 Yellow sky, white clouds, and a colorful plane!
The recipe for your kid's happiness can be pretty simple. This airplane room decor idea has so many colors that children love.
Fighter Jet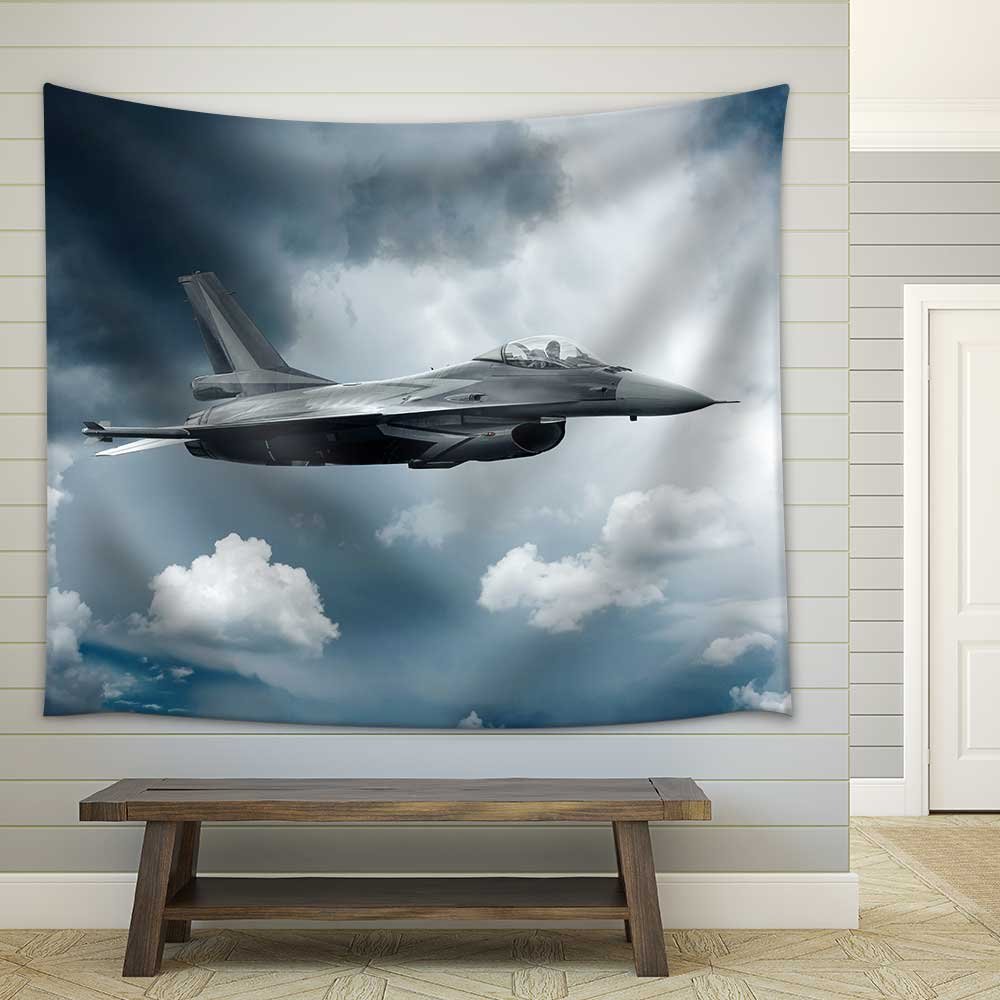 A fighter jet has a cool and unique look.
If you're an aviation lover, then this printed fighter jet canvas could be the way to go!
Let your walls express your passion!
Let's Get Going!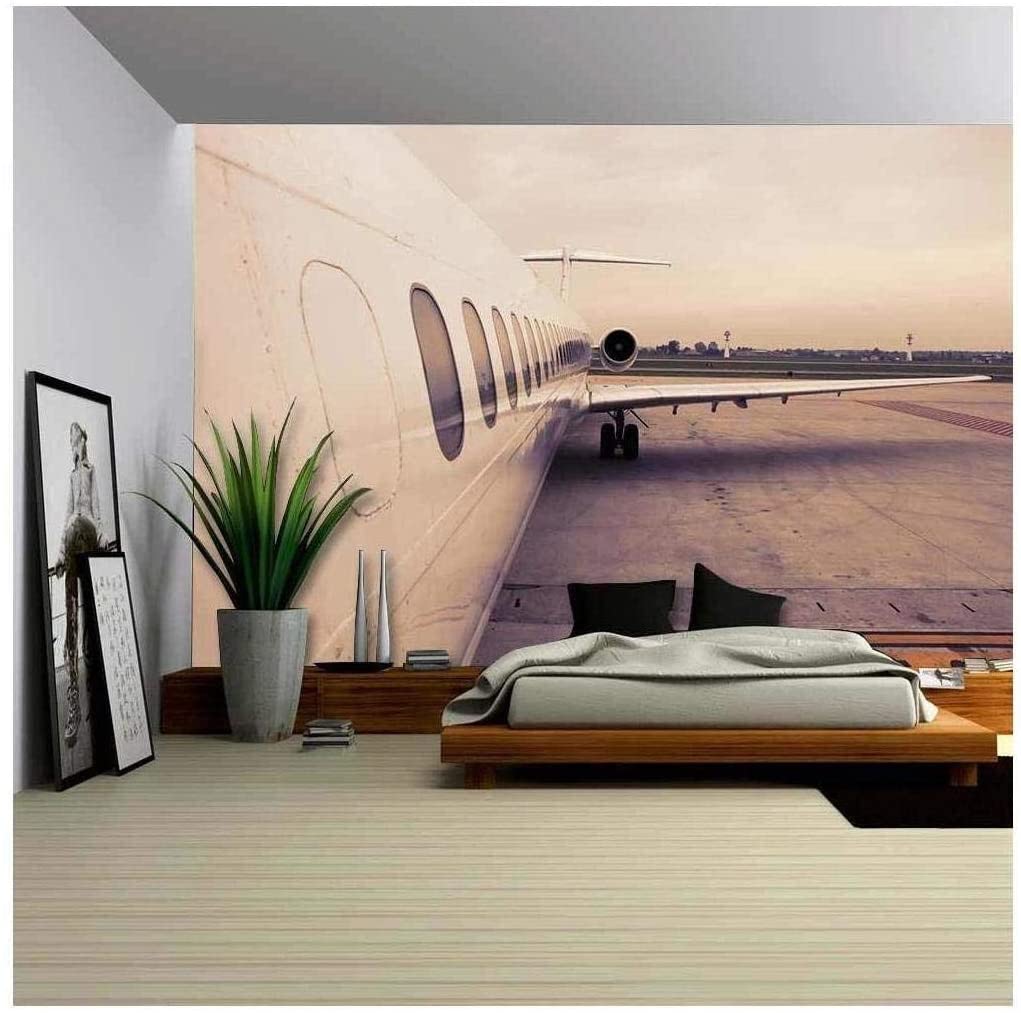 This picture taken from the stairs of an airplane is a classic look for an airplane admirer.
You're about to board a plane and take one last look at the outside world! The moment is a bit frightening, exciting, and noteworthy.
Live the excitement of a new adventure with this picture every day!
Out in the Air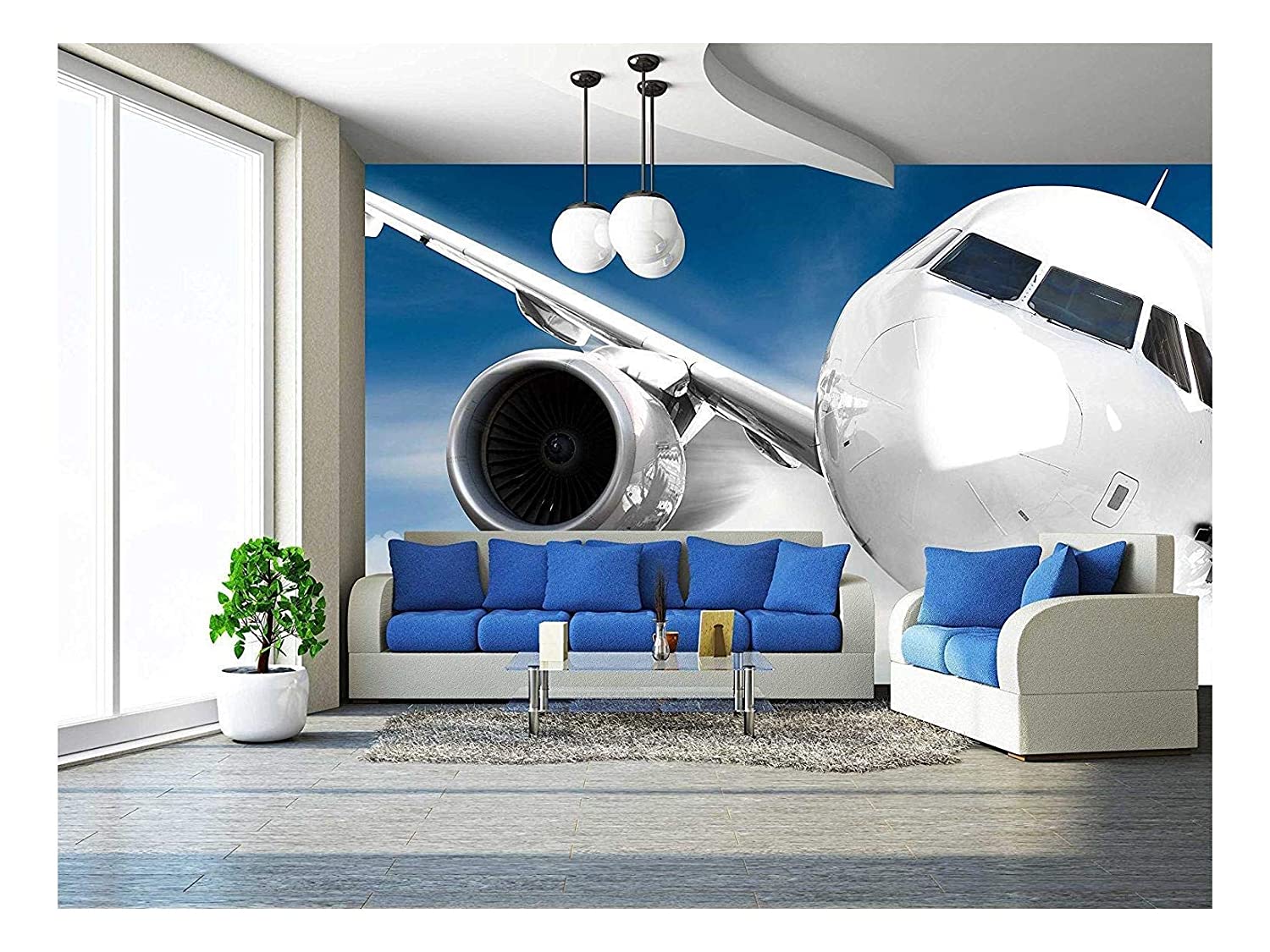 A bold and effortless print for your living room!
It presents a slightly tilted airplane that's traveling at its full speed. With off white walls and light ornaments, this blue and white portrait looks terrific.
Mural Airplane Room Decor Ideas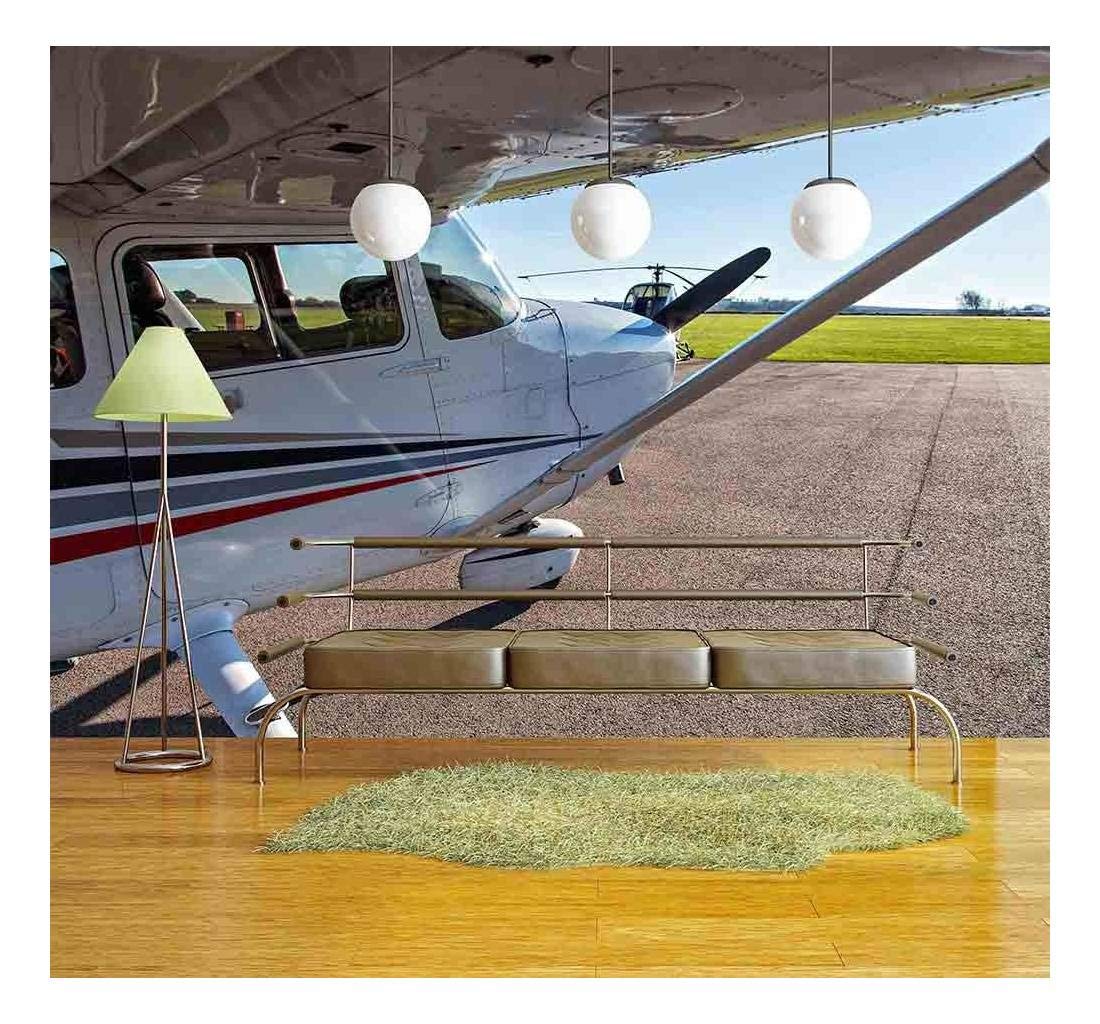 Did you feel like you're standing in a hanger too?!
This massive mural displays a hanger with a plane parked in it. There's a vast grass field in front of the hanger, and you can feel the calmness in the air!
The mural makes the room look more spacious and would be an excellent background in your living room.
The Sound of Air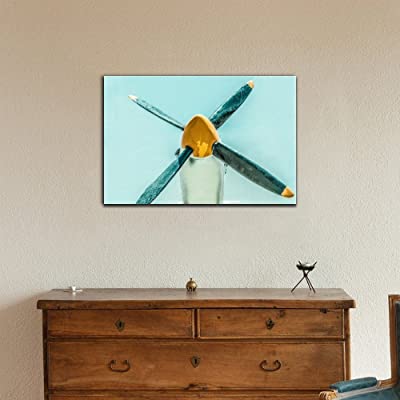 The
Rotorcraft
is different from other planes. A regular plane takes you up in the skies, but the helicopter lets you see so much more.
You can explore the skyline with wind whooshing past your hair! It's an unforgettable adventure.
The rotor is an essential part of an airplane. The helicopter uses rotors or blades to lift itself into the skies. This picture of a simple rotor can be a real asset to an aviation lover's collection.
This vintage airplane room decor idea can be an excellent addition to your study or workspace.
Rise High Above All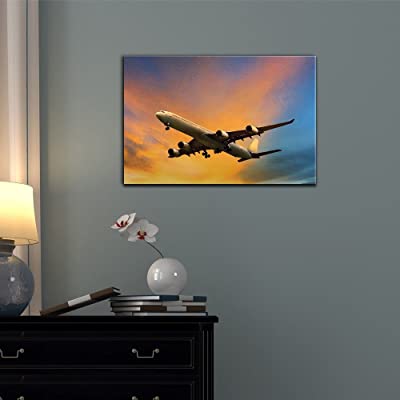 This canvas has captured an airplane at precisely the right moment!
You can see a plane flying in all its splendor in the picture, with the sun shining in the background. The blue skies and warm hue of sunrise give this image an ideal background.
Placing this portrait in your office or study can improve the mood and inspiration!
Flight Time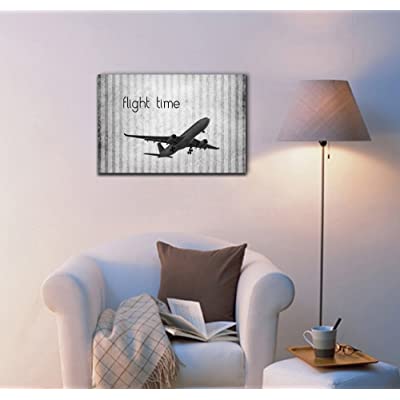 Do you prefer a classic black and white portrait over bright shades?
We have a great picture to hang in your bedroom or your kid's bedroom.
This monochrome airplane room decor idea has a striped background with a black airplane flying through it. This universal portrait will look great with all wall colors due to its simple theme.
Aviator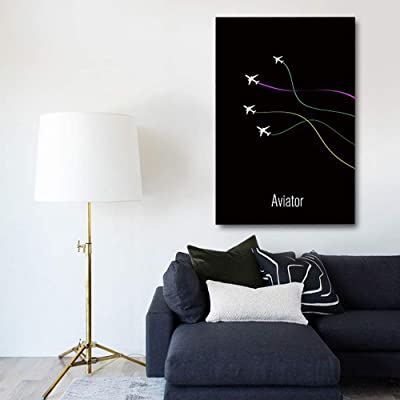 If you love airplane shows, then this canvas will steal your heart!
It presents four airplanes flying up in the sky, leaving a trail of colors behind them. On a completely black background, the color trails look astounding.
Over the Sea Airplane Room Decor Ideas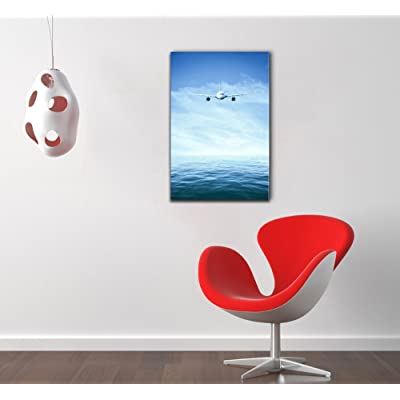 An airplane ride is fun but flying over a sea has it's very own charm!
This picture prints that experience on a canvas! Hang it in your bedroom, study, or the living room to living it every day!
Going Home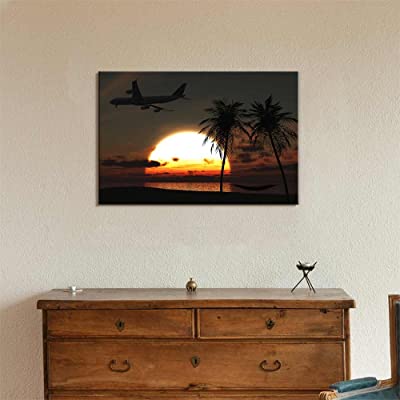 This piece of art reminds you of one thing!
The feeling of leaving an awesome vacation spot.
The scene depicts a sunny scene above a beach with a plane flying by! A pair of palm trees standing on the beach makes this image even more iconic.
There are two sides to this picture, saying goodbyes and moving on to new things in life.
Airplane Room Decor Ideas Conclusion
Our collection has various choices for everyone. Whether you're a modern airplane admirer or looking for vintage airplane bedroom decor ideas.
Find your favorite airplane print, and let your walls fly!