Ballerina nursery decor is generally soft and subtle. It encompasses a decor style that is especially favored by the parents of little girls and newborn babies.
The overall mood of pink and purple shades are excellent for complementing this decor style.
A ballerina themed nursery should not be too overpowering. It allows for the collaboration of different artistic ideas in the same room. You can play with different patterns and work amazingly well with different types of furniture.
Check out some of the top 7 ballerina nursery decor theme style ideas.
Ballerina Nursery Decor Fit For a Princess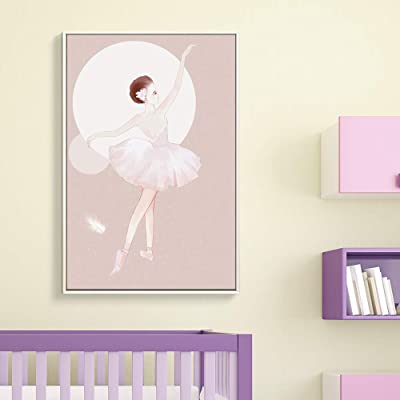 The purple color scheme lets you get away from using solely a monotonous pink hue. The simple frame represents a drawing of a ballerina whose purple shades compliment the concept of the room. At the same time it looks delicate and quaint, mixing well with the celebration of a new baby.
An excellent place for this wall art might be above a small bed or a crib. The color scheme is soothing in its own way and brings a sense of calm to the whole room.
Contemporary Portrayal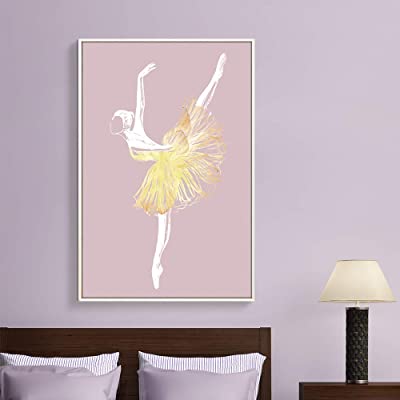 This beautiful artistic representation is exactly the type of ballerina nursery decor that adds a splash of color. The delicate lines of the ballerina amplify the feminine touch and the sunny yellow looks mesmerising against the violet.
The frame is a bit elongated and exquisite in nature. It is a piece that you do not necessarily have to remove from a nursery as a child grows up, as it can match the aesthetic of older children and adults as well.
The Young Ballerina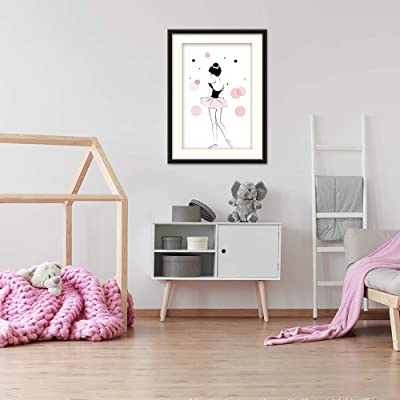 If you feel that a ballerina theme is restricting you with color and furniture choices, then maybe you should explore some more!
This is a great piece of wall art for mixing it up. This canvas can incorporate darker accents and touch up on different themes to bring the entire nursery together.
The best thing about it is that you can pick any neutral colored wall paper and it will look stunning with it.
As your child grows up, if you feel like changing up the decor you can always do that by shifting a few things and not completely revamping the entire place. This style of wall art has a lasting quality to appease different themes in a gracefully decorated room.
The Dreamy Nest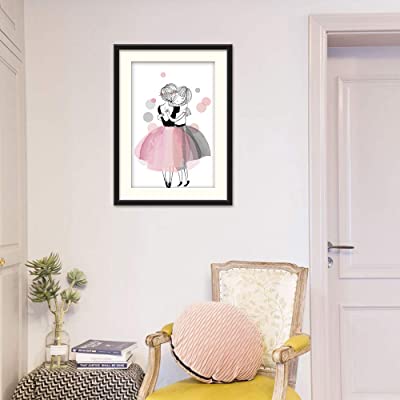 This frame is for a room that every little girl dreams of. You can accompany this with funky decor and colorful elements. If you want you can even use minimal tones such as gray and beige. It gives the nursery a peaceful ambience without it feeling like too much is happening in one space.
Drawings are super cute for a toddler's room and can even define the entire aesthetic of a space. It will help your little one feel like it is truly their space.
If you really want it to stand out you can even use a blank wall as a backdrop and it will not look empty at all. The focus on the wall art will be enough to make up for it.
Pretty in Pink Ballerina Nursery Decor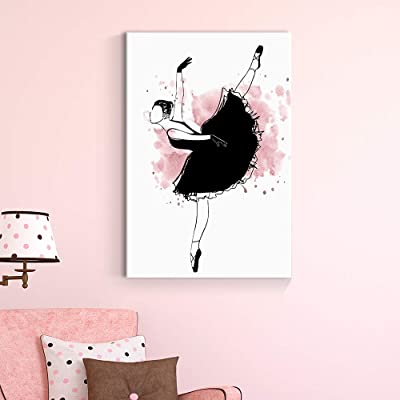 The contrast of black and pink is powerful when it comes to ballerina wall decor for the nursery. The line drawing is impactful as well as inspiring. The pink blots are inventive and can be matched with the wall paint or other elements that can figuratively pull someone into the room.
With this wall hanging you have the rest of the room to be playful with color experiments using different fixtures and adornments.
This is also a good ballerina themed wall art if you have children who like dancing or are taking ballet.
Chic in Paris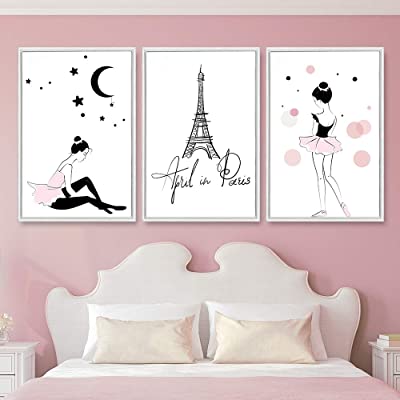 This wall hanging paints an entire picture. It combines the dream of many ballerinas and the romantic city of Paris.
It goes perfectly in a space where you want to make one wall the focal area of a room such as the head of the bed or atop a small desk. If you feel there is too much empty space and you do not want to introduce any more furniture into the ballerina nursery decor, this wall decor piece can do the job.
Ballerina Nursery Decor Featuring Ballet Slippers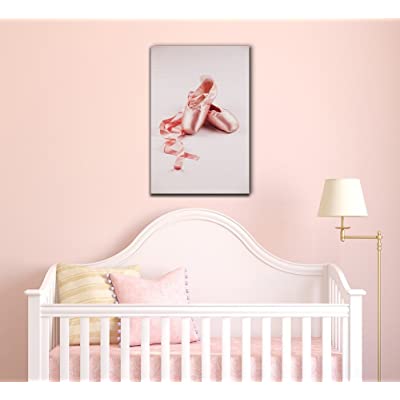 This piece of charming wall art features a pair of ballet pointe shoes. This piece of ballerina nursery decor is inspired by real ballet dancers.
Conclusion
Looking at ballerina themed nursery ideas are like exploring a new intricate world of interiors. You will find so many decorations and patterns to match this decor style. Just remember to be careful not to make it too overwhelming for your child.
You can get ballerina pictures for the nursery which is a great start and then move on to create a complementing environment for your nursery.