Keep in sync with your favorite sport! Decorate with basketball room ideas in your home! As a fan, you don't need to restrict your passion for the game to just the court or the couch, especially when you can keep up the basketball spirit right in your home.
Top-Notch Basketball Room Ideas
With basketball room ideas, you get a unique way to something you love– sports, to give your house a modern feel. So, sit back and check out our unique, achievable, and ultra-fine basketball room decorating ideas that you need to see!
1. Playground Legend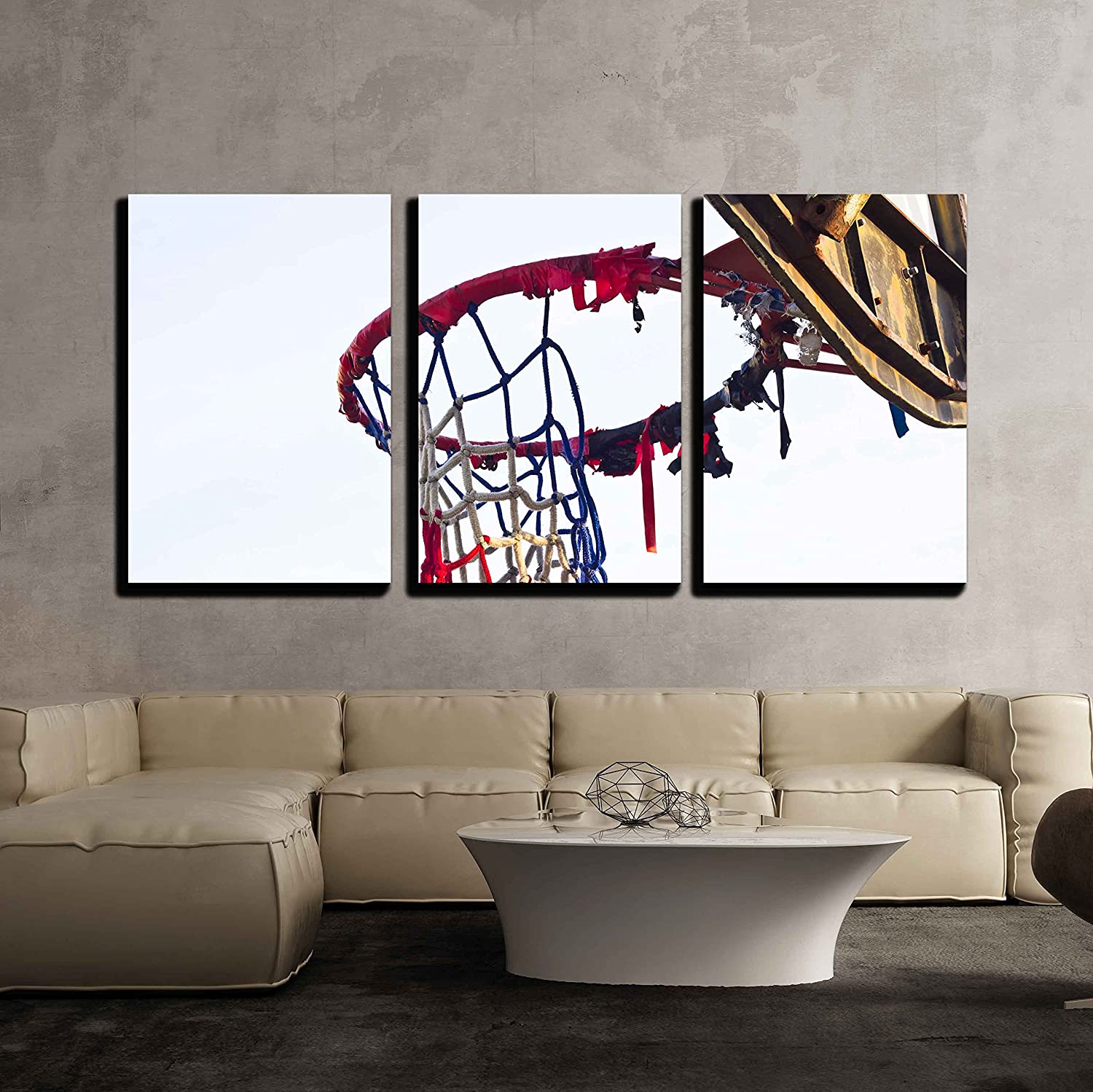 This canvas brings the streets to your home because it sets the tone for a night full of youthfulness. It depicts an artistic rim that has had its fair share of highlight plays and posterizing dunks. You can put this print in your kid's bedroom or in his game room to spice up his playtime.
2. The BEST Motion Picture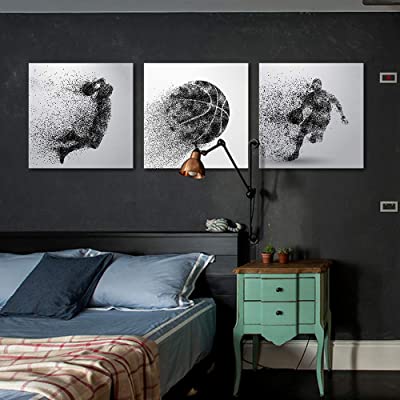 If you are thinking about a boy's basketball room ideas, this canvas captures all the best parts of street basketball. It's a sure staple in the average young sports fan's room. This design is brilliant for any child's bedroom as it can remind them of all the things that made them fall in love with the sport.
3. The Crossover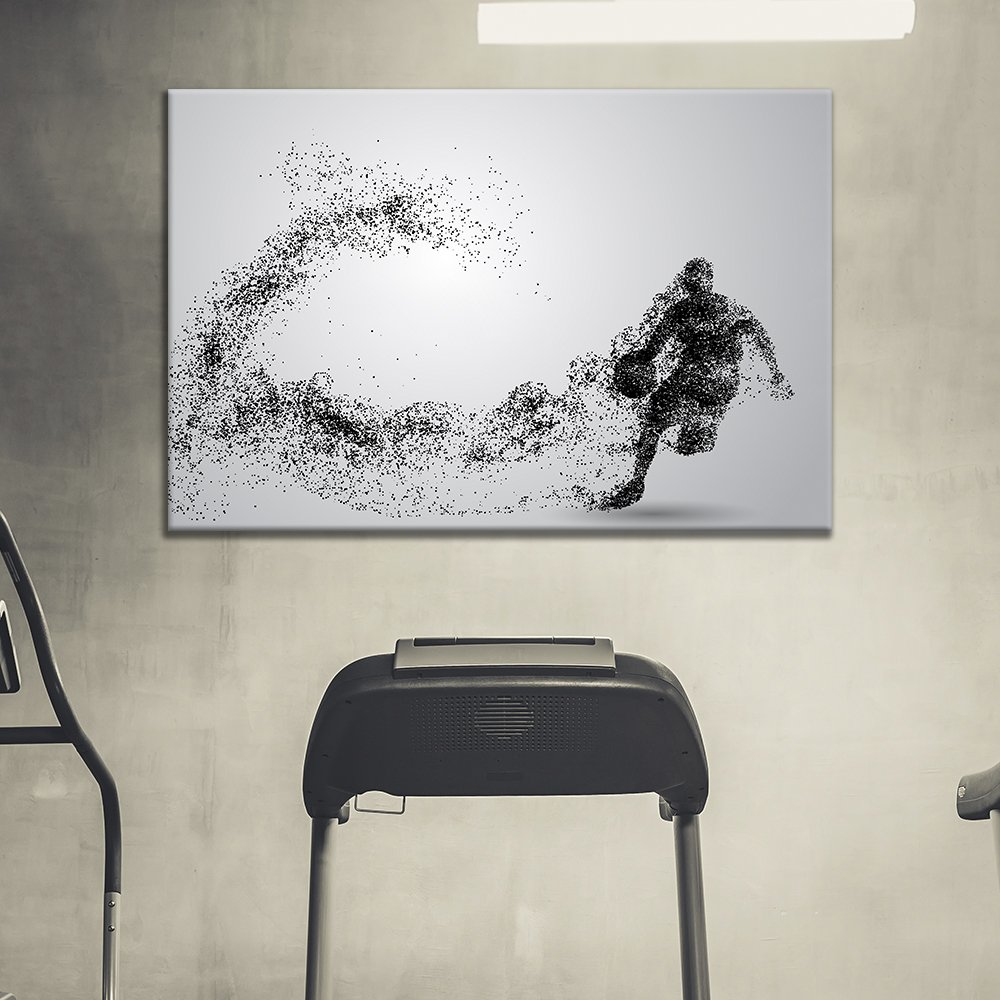 It carefully depicts a point guard in motion as he is about to deliver an excellent crossover. It can work in just about any room in the house.
4. Perfect Perch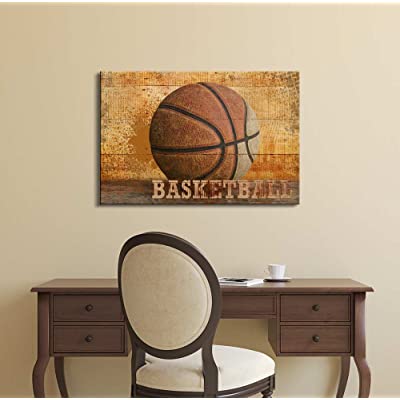 They say "study with inspiration not too far away." Here, we've taken it up a notch by bringing inspiration to your work station at just above your eye level. Now you or your child doesn't need any more prodding to keep working hard; his inspiration is right above his head.
5. The Patriotic Basketball Flag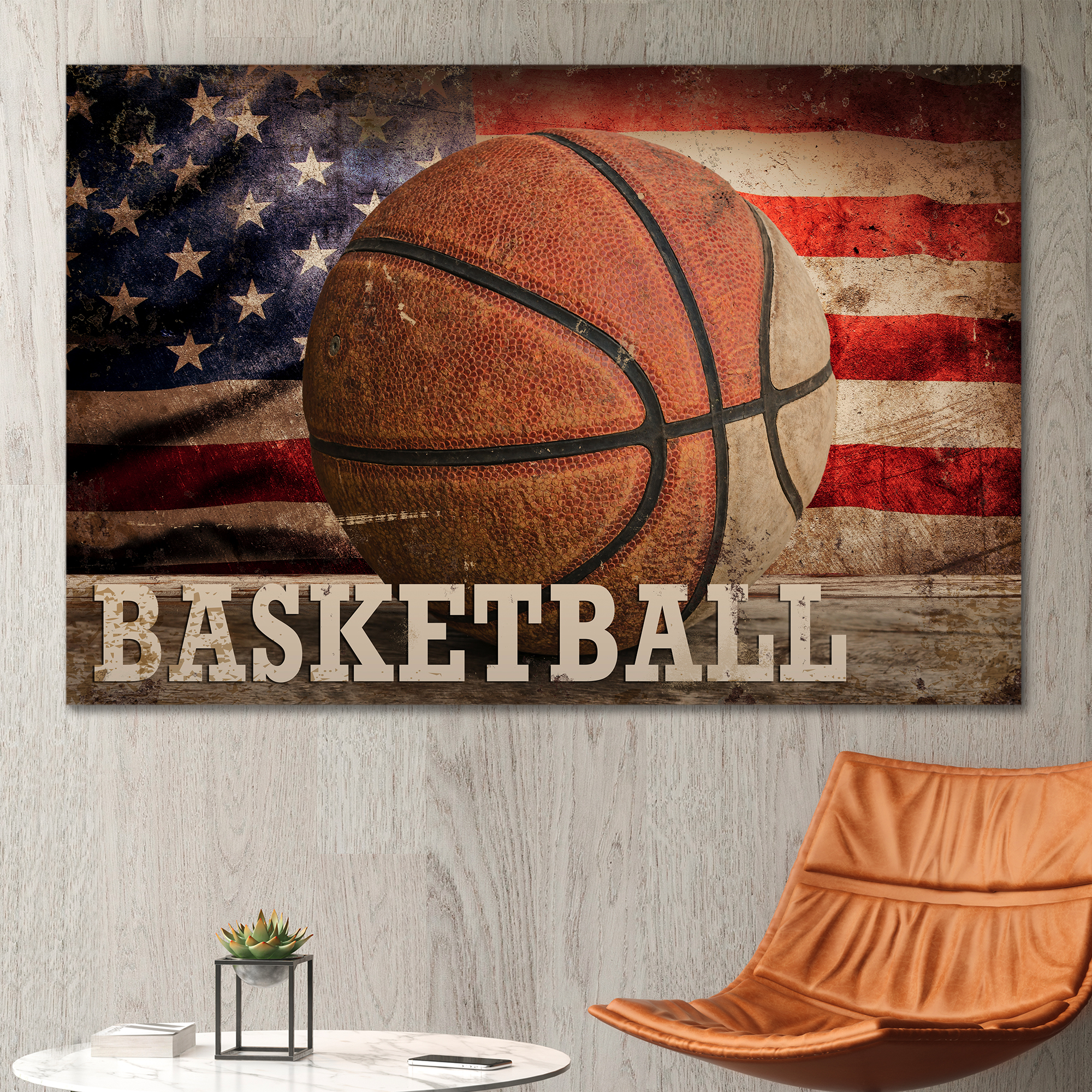 The name says it all; it's a favorite for the patriotic American who can't get enough of one of the country's most popular games. This print evokes lots of amazing memories and might be a fantastic addition to the casual relaxation room.
6. Work Till The Playoffs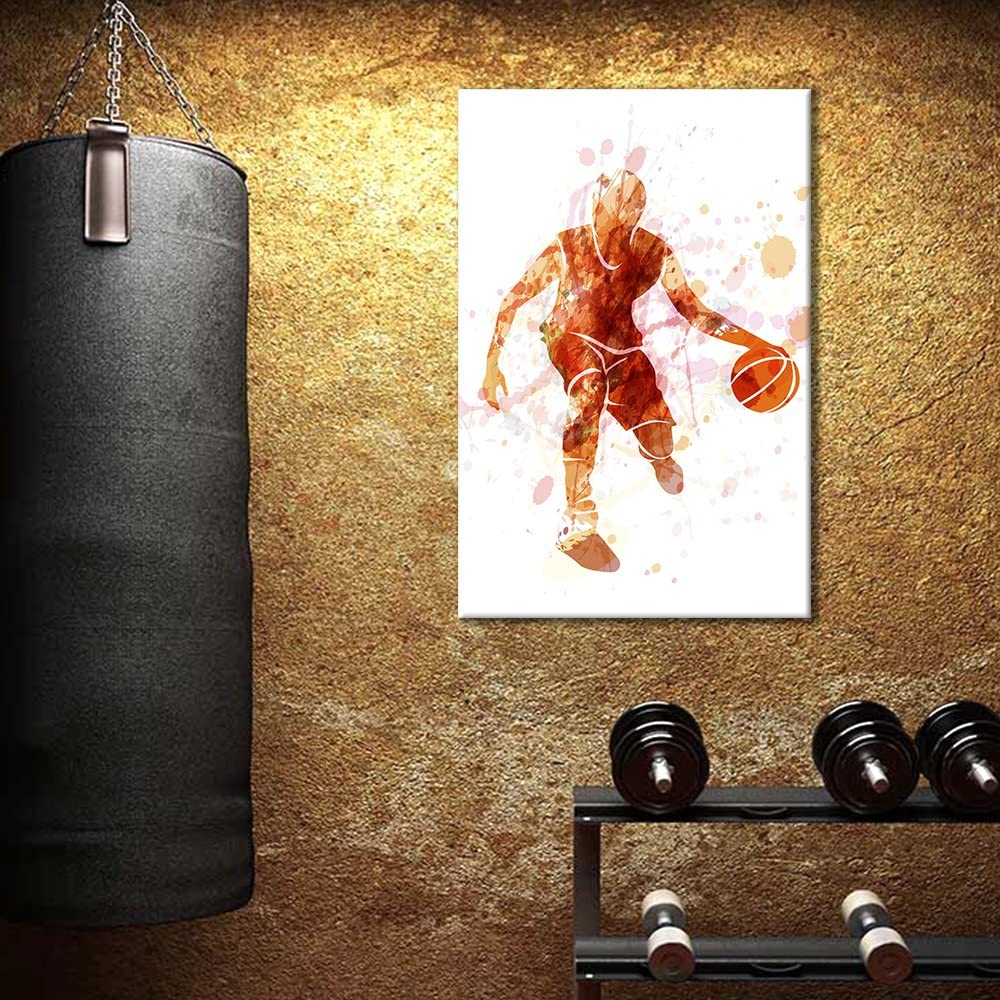 This canvas is the perfect combination of grit and passion. A great place to put it is where you work out. Here, you'd feel its full aura while you let off some steam.
7. Still Kicking It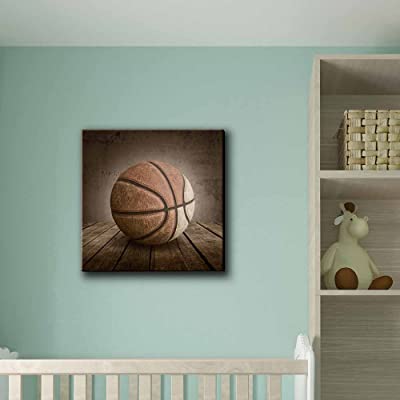 This painting is a basketball room idea for almost all ages. In the photo here you can see it above a crib.
8. The Hop, Step & Lay-Up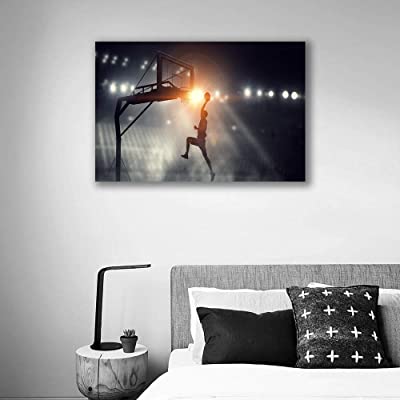 This piece of canvas art is super inspirational. If you love basketball, it could inspire you to always play your best. It's perfect for a white painted bedroom.
9. The Beautiful Game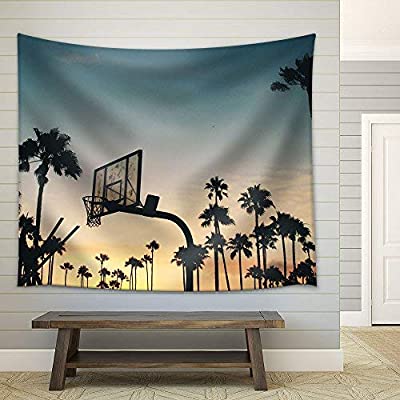 This tapestry is visually appealing. This hoop in a park is a great depiction of just how incredible the game of basketball is. It is one of the smoothest basketball locker room ideas around.
10. Bring In The Heat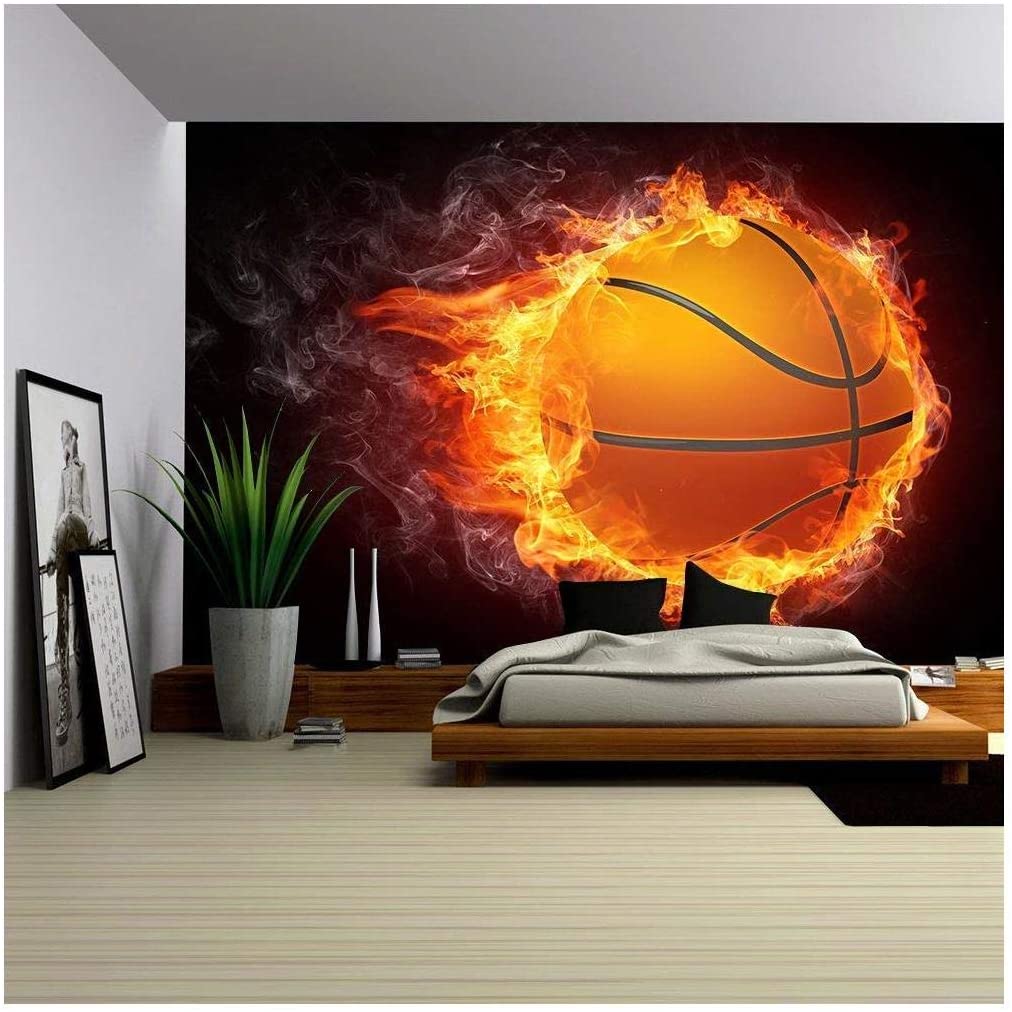 This mural shows a flaming basketball. This is a great decor item for a locker room, indoor court, or a child's room.
11. A Ball From Another Dimension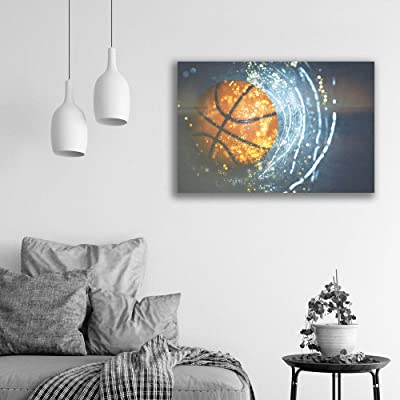 This ball looks like it's smashing through the sound barrier. It is a fantastic example of basketball-themed abstract art.
12. Tease, Dribble and Slam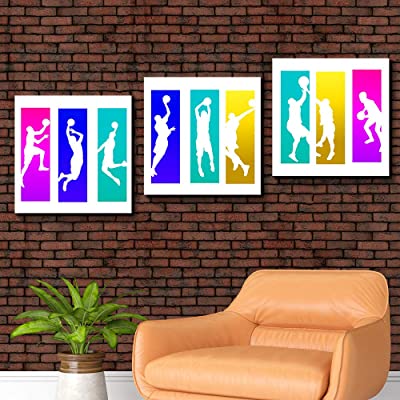 Modern basketball is so fast-paced now that if you blink, you might miss the biggest play of the night. This 3-panel canvas screams that you love basketball. This is a surreal combination of the best parts of modern basketball, all masterfully divided into various silhouettes.
13. Shot Sequence Mural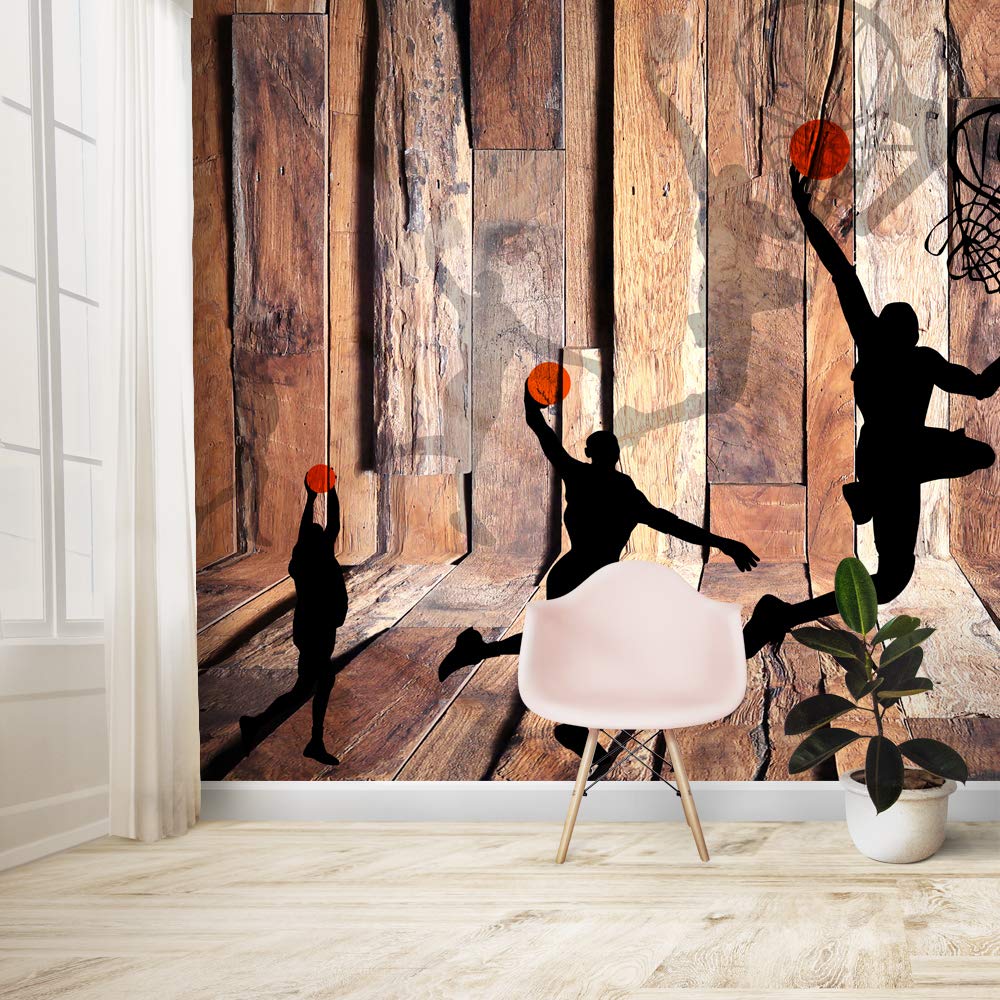 This wall decor illustrates a super athlete going through the stages of a master dunk.
14. Dark Hoops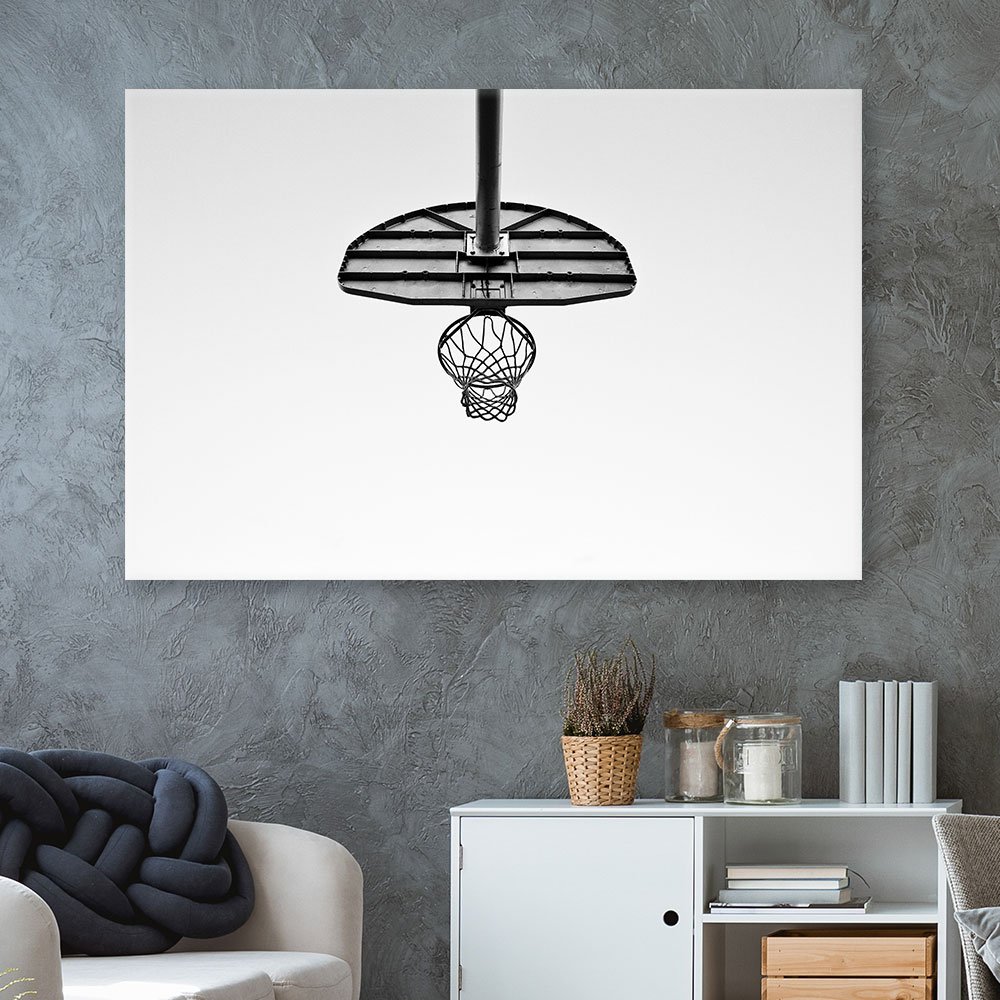 This is excellent art for a room designed with black and white decor.
15. Sky High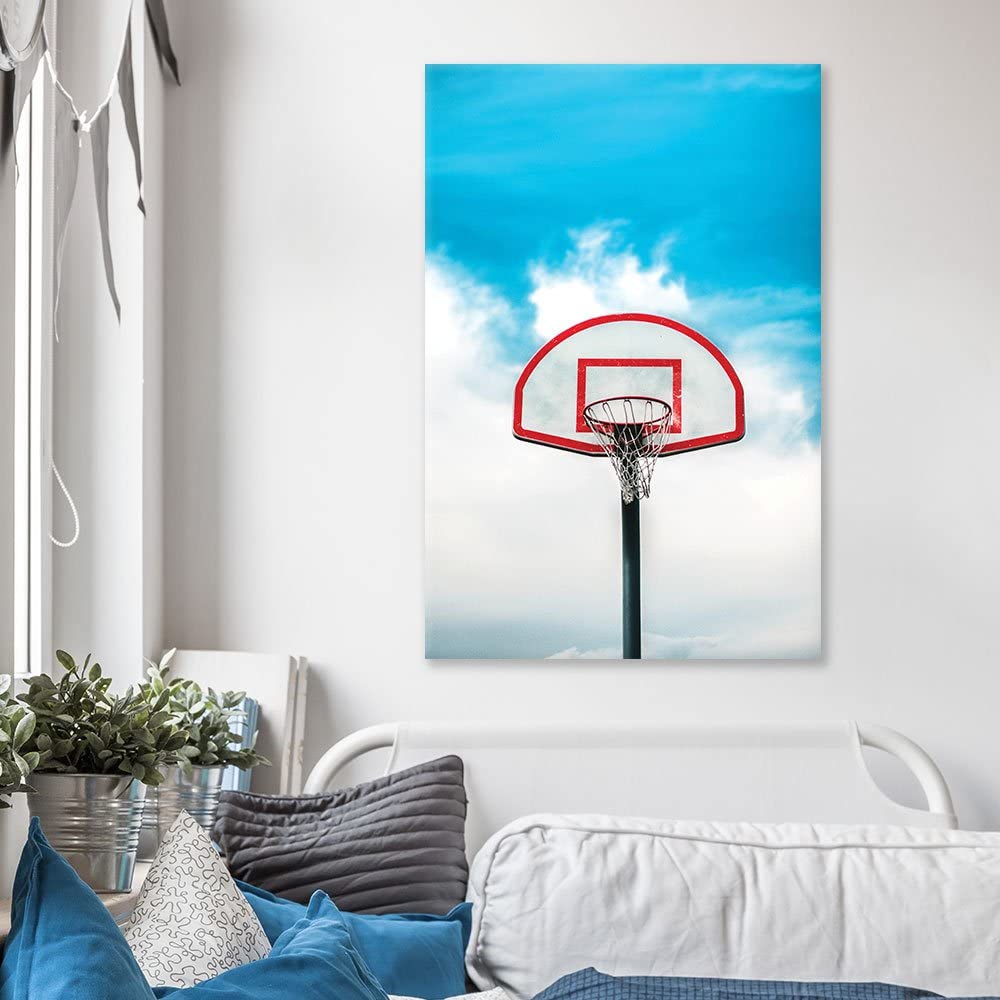 The blue sky in the background gives this piece of canvas art a classic feel. Just a reminder of those sunny days out shooting hoops.
16. Glitch, Gaze & Glamour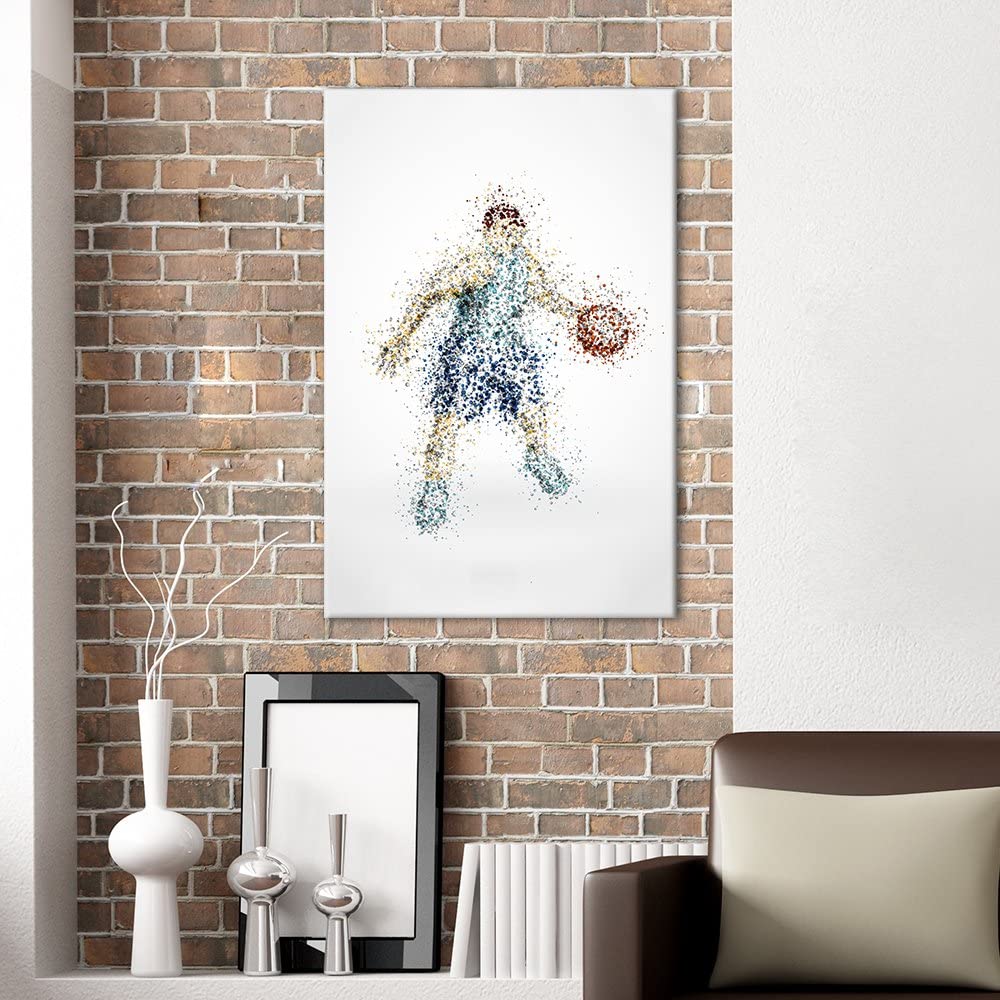 This piece of abstract basketball art is very well done. The figure of the player can be seen as both thought-provoking and contemporary.
17. No Long Talk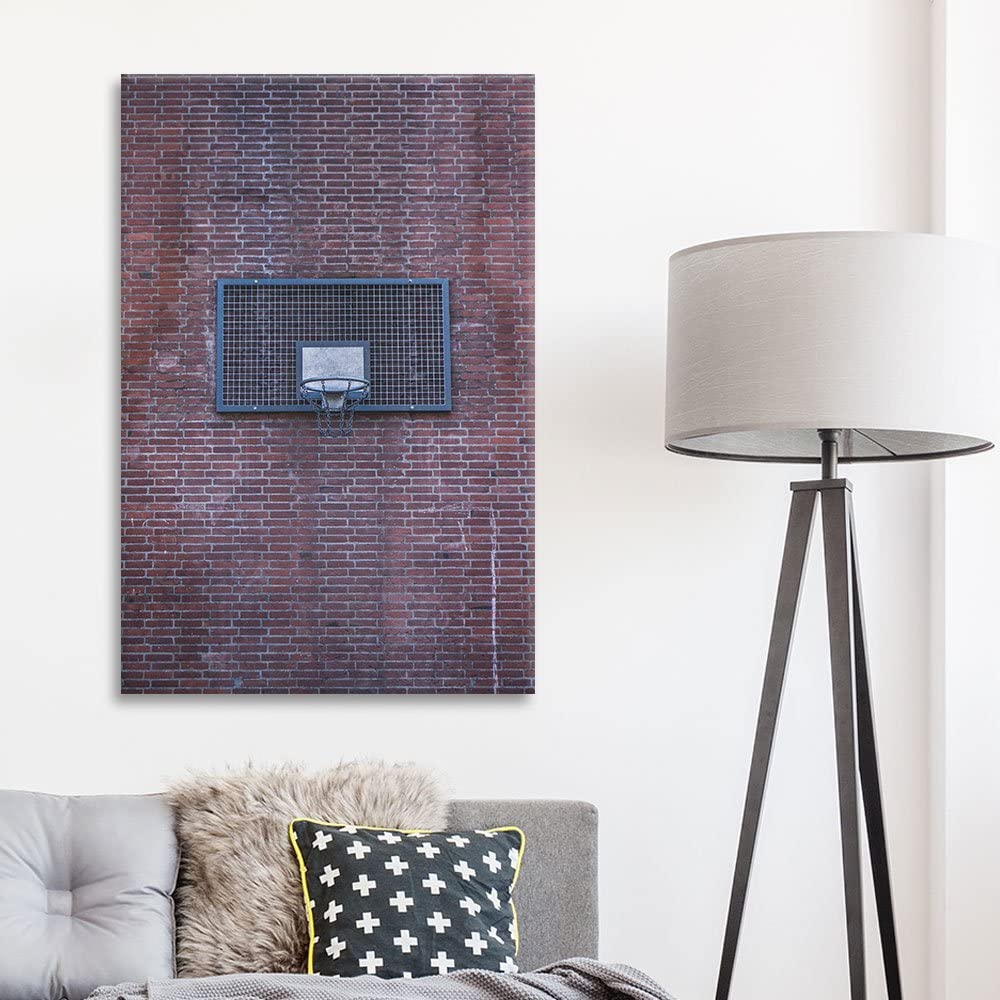 This canvas is one of the subtlest on the list, but that doesn't make it any less impressive. It's simple yet, classy, and it can give your place an urban feel. The only one on the list so far that you can hoop, albeit with a miniature sized ball.
Conclusion
There are so many cool basketball room ideas you can explore for your home.