As a fashion-oriented individual, it's only natural that you'd need fashion room decorations to lighten up your home. Each room has the potential to be a lot more attractive, and knowing exactly where to place your home decor can be a huge plus.
Fashion and art have coexisted for almost 500 years. It's no wonder that art easily ranks as one of the top home decor choices ever. There is a different type of fashionable art required for each room, and this article provides a walk-through guide for what you need to spice up the ambiance in your home.
How Do You Select and Fashion Room Decoration in Your Home?
Fashion room decorations represent a timeless culture of art, style, and class. They speak volumes of who you are as an individual and can symbolize the ideals that you stand for. As a result, your choice of art could depict a form of message, if you're an introspective individual. If you want art just for aesthetics, there are a ton of choices to choose from as well.
For instance, you may want colorful and vivid paintings in your living room. Your living room is likely one of the most important places in your home, so it must be uniquely styled. Other rooms, on the other hand, may have cooler and less vivid tones.
Placing art in strategic places in your home shouldn't be a big deal. It should be based on the structure of your interior home design. Simply decide where the artwork could have the most visible effect.
Styles of Fashion Room Decorations
Here are a few choices of fashion room decorations you need to know:
1. Smokey Ladies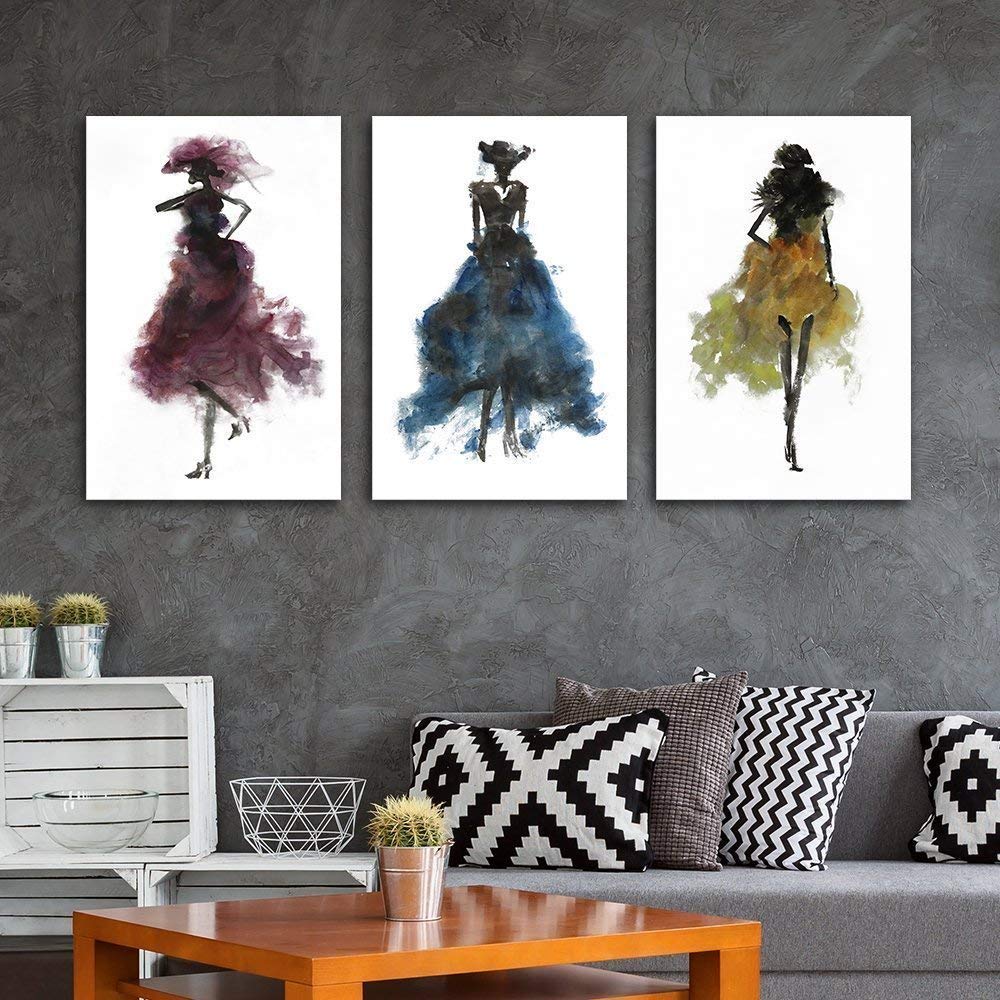 This 3-piece painting depicts three attractively dressed ladies (presumably models) posing for a photo shoot. This set of paintings has a hazy ambiance that enchants and draws your gaze deeper as you stare at them.
These smokey ladies could easily feature on the front page of a fashion magazine. You can place this set just above your fireplace and watch the glow of the embers bring the painting to life. Imagine these ladies dancing slowly to the crackle of the wood on a cold, rainy night. Definitely a sight worth seeing, don't you agree?
2. Hush Now Baby Fashion Room Decorations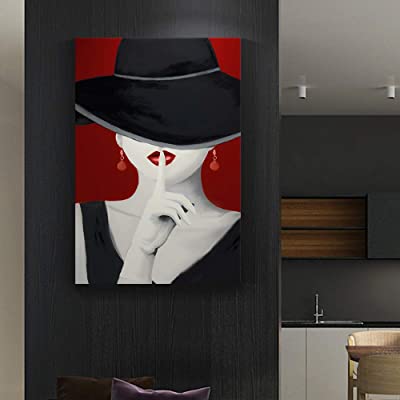 This fashionable lady seems to be calling for quiet. Or is this the moment she's had enough of words and wants to sit in silence? You decide.
Red, black, and white can almost never go wrong in portraying an attractive image.
You can gently remind everyone to keep the tone down as they step into your workspace with this piece of wall decor. Just give any violator a stern look and point at the wall. The message is sure to sink in instantly.
3. Hey Stranger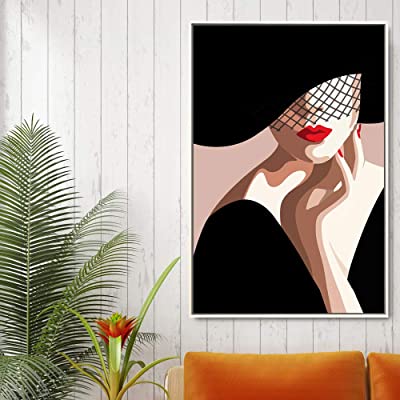 Meeting someone for the first time can breed different reactions in people. The fashionable woman in this piece here is probably the shy type. Cautious, not so trusting, not so revealing.
The question is, why is she masked, and why is the hat hiding her face even more? Maybe the reason is that "beauty is temporal, fashion is eternal."
This artwork can sit comfortably in your living room or bedroom. It'll add a touch of intrigue and mystery to your decor, especially when you're hosting a new acquaintance in your home for the first time.
4. Welcome to My World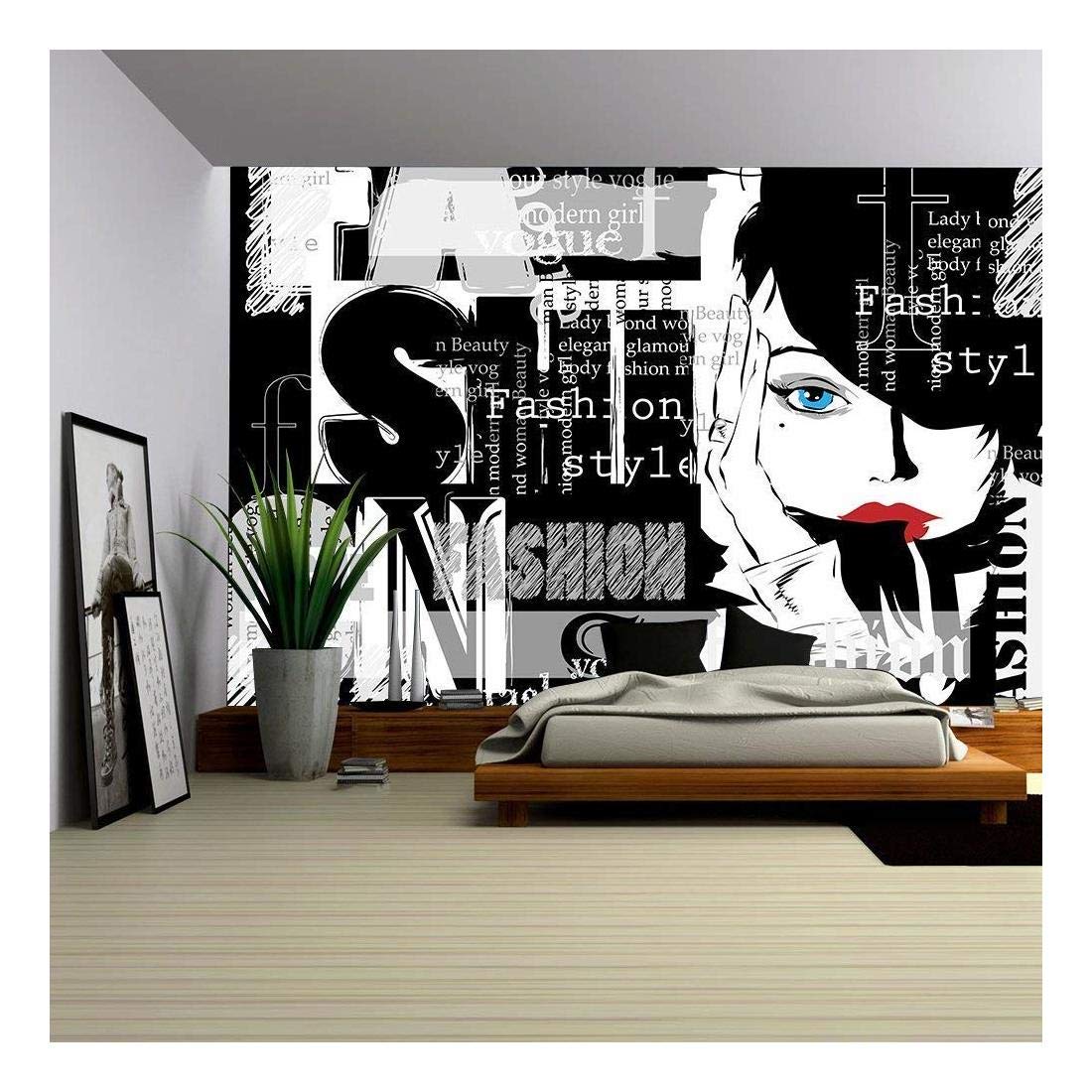 This is a great work of art for a fashion enthusiast. Are you looking to decorate a fashion themed room? You might want to try out this full wall mural. Its presence in the room speaks volumes of your identity. It depicts the elegance of art and emphasizes your passion.
5. Summer Dream
Not so many things beat lying on the beach somewhere in Hawaii or Australia, relishing the cool summer breeze and listening to the waves crash against the shore. This art represents the perfect summer dream.
Set up this beauty in your bathroom, and you can always imagine fantasyland whenever you're in the tub.
6. Under The Parisian Sky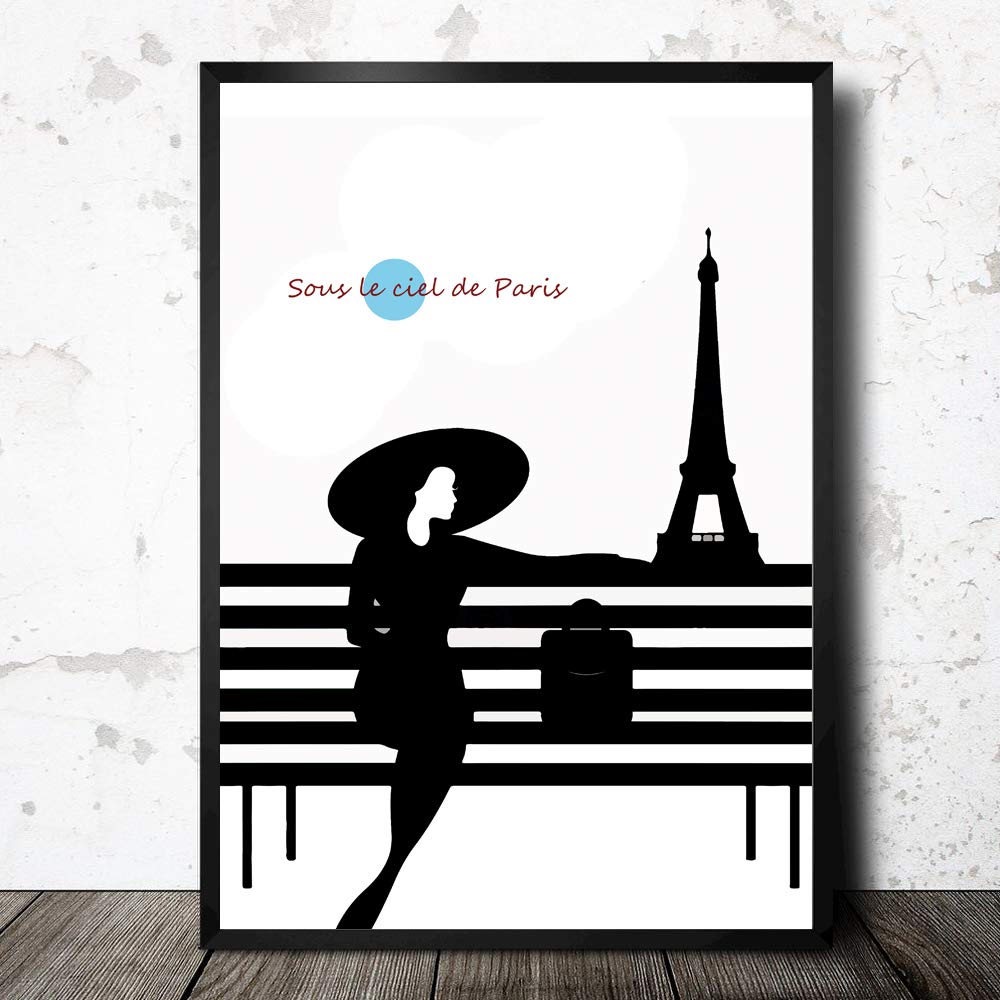 Beneath the sky somewhere in Paris, this fashionably dressed woman is seated. She's probably waiting for her man, who is running late for the fifth time on their fifth date. She's totally unimpressed, but she'll wait. He'll be here any minute. After all, love conquers all.
The prints of this beautiful silhouette image can't go wrong with wherever it is hung in the home. Just the perfect fashion themed room decor whose position you can comfortably change around the house.
7. Mugshot Chic
This illustration vector print simply displays what every fashion freak knows too well: nothing beats fashion.
You don't want to miss out on having this masterpiece somewhere in your fashioned themed space.
You can place it by your makeup or dressing mirror and maybe even get the confidence boost you need for each day. Strike a delightful pose at every camera you see. Don't forget to say cheese.
8. Vogue Mode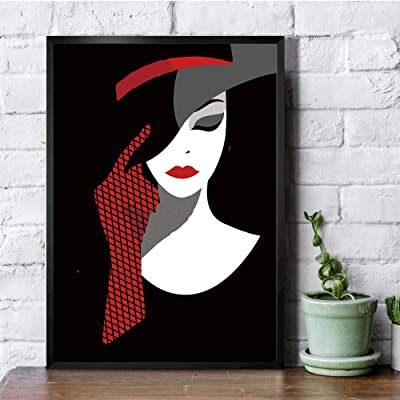 This beautiful piece of art featuring this model is nothing short of fashion art greatness. She knows she's on another plane that transcends the ordinary. Her whole essence embodies the identity of fashion.
You can place this painting in your living room or bedroom. It can also be perfect for your home office. Take some time off at intervals to connect with the art and get inspired.
Fashion Room Decorations Conclusion
These wall decor paintings can give you excellent fashion themed room ideas to select for your home. Decorate your space and walls with these exceptional pieces. With fashion, you can be both super cool and super-hot at the same time!
Take your fashion room decorations a notch higher with these works of art. Your fashion spirit deserves beautiful art.