There is a reason why football is the most popular sport. It's like no other. That is why having a football-themed room is a dream for lots of people!
Whether you're a fan or a player yourself, these football-themed room art ideas are especially cool! It's never too late to explore football decor ideas and get one for your home or office!
Where Can We Place Football Themed Room Art?
Decorating anything can be a process.
The best thing about the football-themed room decor is that you can put it pretty much anywhere! In your bedroom, living room, study, office, or even your kid's room.
It's an evergreen wall art idea for all people and places!
Classic Ball Stitching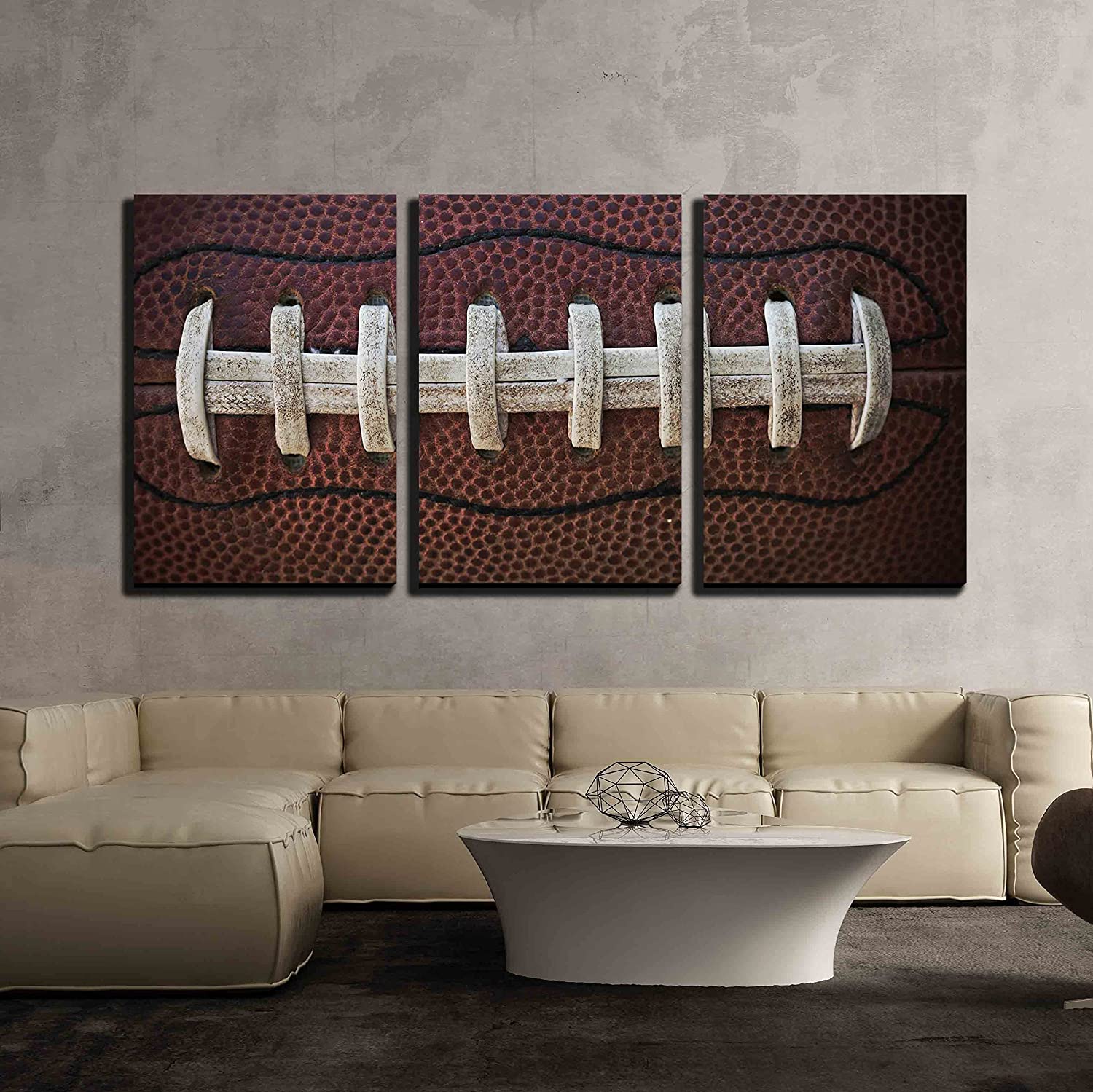 Our top pick for football-themed room art is this
football
with clear stitching.
Now the wall art does not show the complete ball but focuses on the stitching.
Great wall art for your bedroom, living room, or office. It works with nearly all wall colors, especially lighter shades.
Black and White Football Themed Room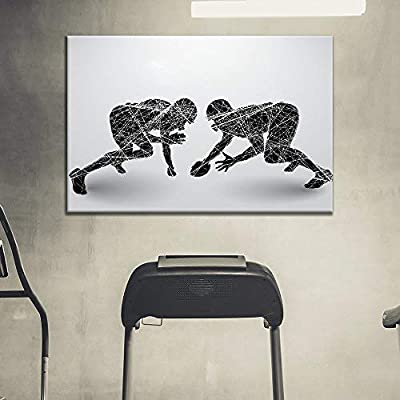 This canvas print is one of the most important scenarios in a football game. It's an exciting, stimulating, and breathtaking situation for those watching.
If you're looking for a painting that fills you with energy every time you look at it then this is the one. The perfect portrait for your living room, office, study, or bedroom. This style of canvas can be hung on just about any wall color.
The football players are represented with incomplete black and white coloring. You can see that this work captures the very soul of the game!
Abstract Football Themed Room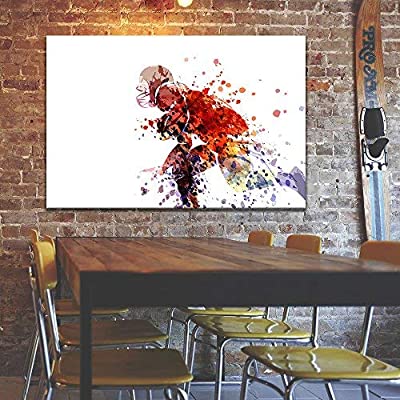 If you're an abstract art admirer then take a look at this combination of football and art!
This player is wearing a red outfit and it looks as if red sparks are flying out from behind when he's running. You can feel the speed and tension in the air.
The portrait is alive with color, and full of energy. The background is full white to put the focus on the player.
This is the kind of canvas that can remind an athlete to give it their all. It is probably even motivating to a football player.
This painting will brighten up any room and would be perfect for practically any wall color.
Practice Makes Perfect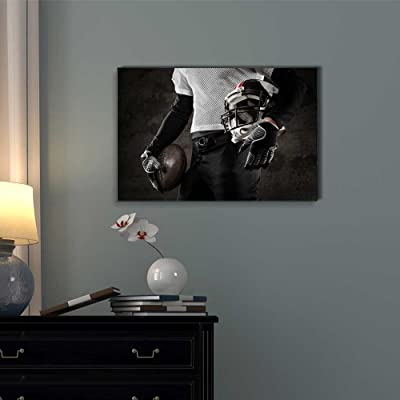 Football art can be iconic, classic, and timeless! This canvas features a player wearing a practice uniform.
If you're also a fan, then this is another excellent choice for you. A player, ready with his helmet in one hand and ball in the other. He's off to play, practice, and become the best!
It's a stunning black and white portrait with a black background. The wall art was made for elegant or black and white decor. Some might even say this is the ideal artwork for a boy's football-themed room!
Patriotic Football Themed Room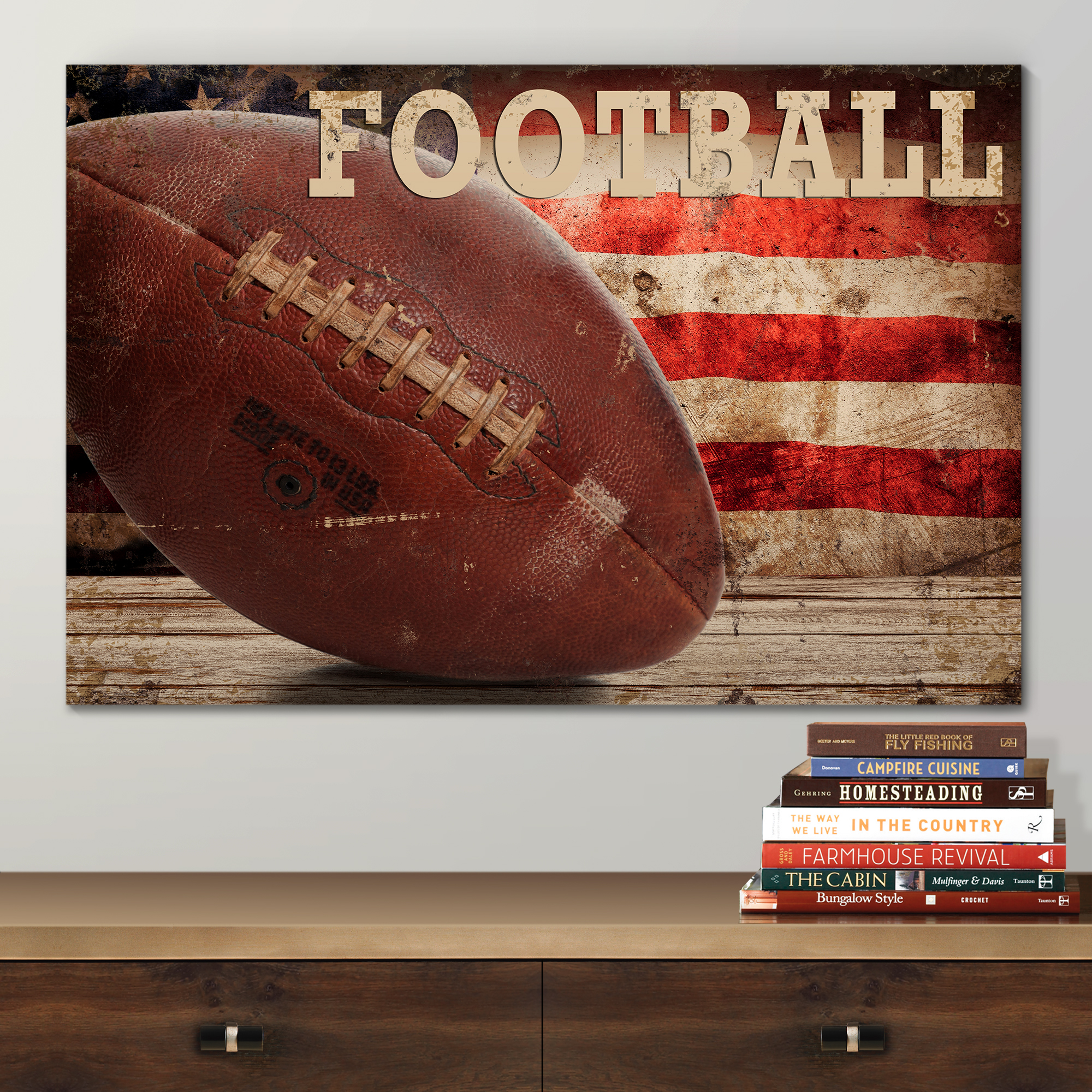 To many Americans, football is more than just a game.
Just merely watching the game is a complete emotional roller coaster. By the end of the game, tension and momentum are so high that you can practically feel it in the air.
This portrait represents the pride that some Americans take in this game. With a ball sitting right in front of the American flag, this painting is all about patriotism, love for the country, and love for a game.
This painting represents an important aspect of American football. Easy to learn but almost impossible to master.
The ball in the painting is not worn. It's been used many times and you can see its character.
Let's show off our pride for America (and football)!
Rustic Football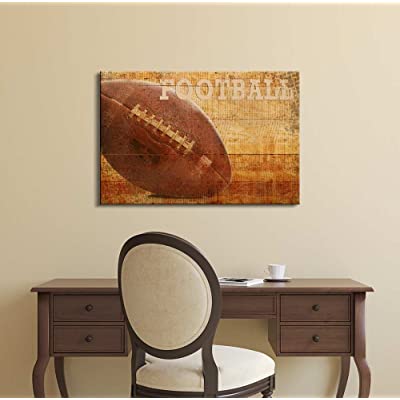 Looking for rustic football wall art? Wood-style wall art is very popular.
This is especially the case if you have a country decor style in your space like a rustic or modern farmhouse.
In this rustic wood-themed print, you can see a classic ball. It has been out in the field for quite a while now. The rustic portrait presents this classic piece in the most fashionable manner!
An ideal portrait for a space with a wood interior. The best part about this art piece, it can be placed anywhere! You can put it in a small or large space.
The Run to Success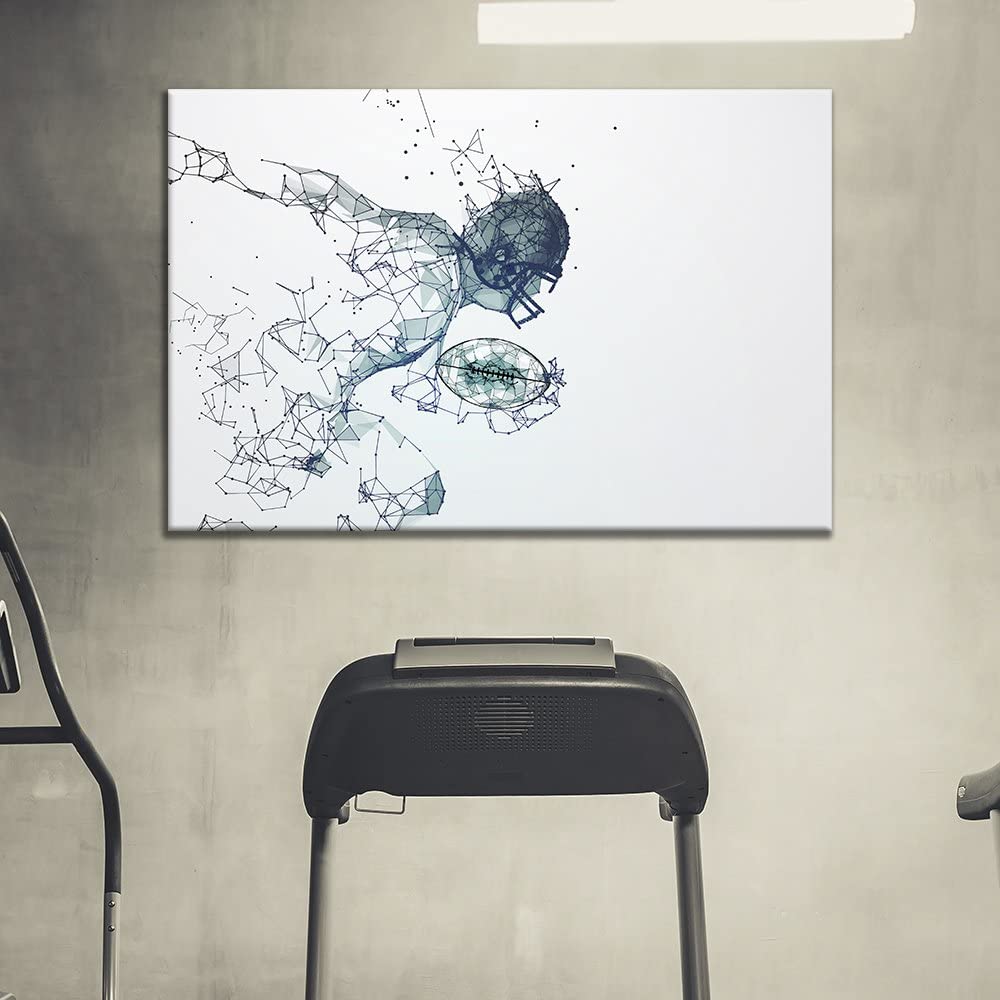 This abstract black and white portrait shows a player that is running full speed with the ball.
It's a very simple painting with only black and white colors. Instead of regular strokes, the painting is made up of tiny triangles and cubes.
This wall artwork would look great in both formal and informal settings. It shows that art doesn't need extravagant colors to be beautiful. Simplicity is elegant, something that's timeless!
Football-Themed Room Conclusion
If now is the time to decorate your football-themed room, then head over to Wall26 and check out our football collection today! Let your wall art speak for you!