So you have a space that desperately needs a revamp. Since home decoration is a form of art, there is technically no wrong way regarding how to decorate a wall. 
That being said, there is also such a thing as high-quality art and well not so high-quality art. Therefore it's possible to do not such a great job when decorating your space. 
Today we asked our team of designers and decoration enthusiasts what their favorite blank wall ideas are! Read more to find out what they said! 
String Lights
Something interior design people always talk about is lighting. It can change the look and feel of a room. This can dramatically alter people's behaviors and therefore what happens in the room.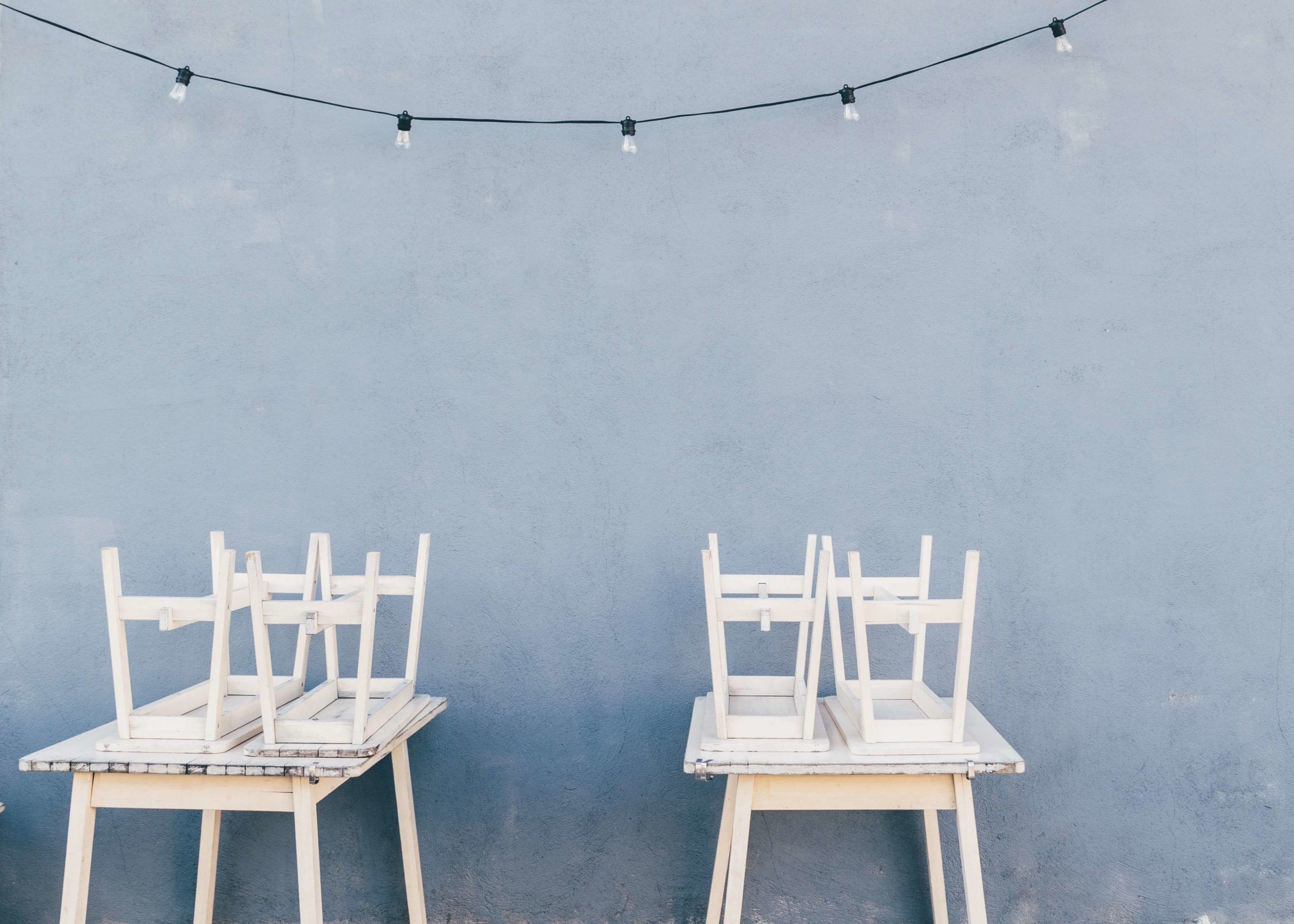 So before you go and spend tons of money on new furniture, consider improving the ambiance by changing the lighting. Just by brightening things up a bit can really change the entire atmosphere. 
There are so many ways to use string lights to decorate a wall. This is by far one of the most creative suggestions I've heard. 
This being said, my favorite way to use string lights to enhance a room is definitely in tandem with other kinds of wall decorations. 
Calendar 
Do you have trouble being on time and remembering things? Or maybe you are obsessed with being on time and remembering things. Either way, if this is you then a calendar might be the right choice for your wall!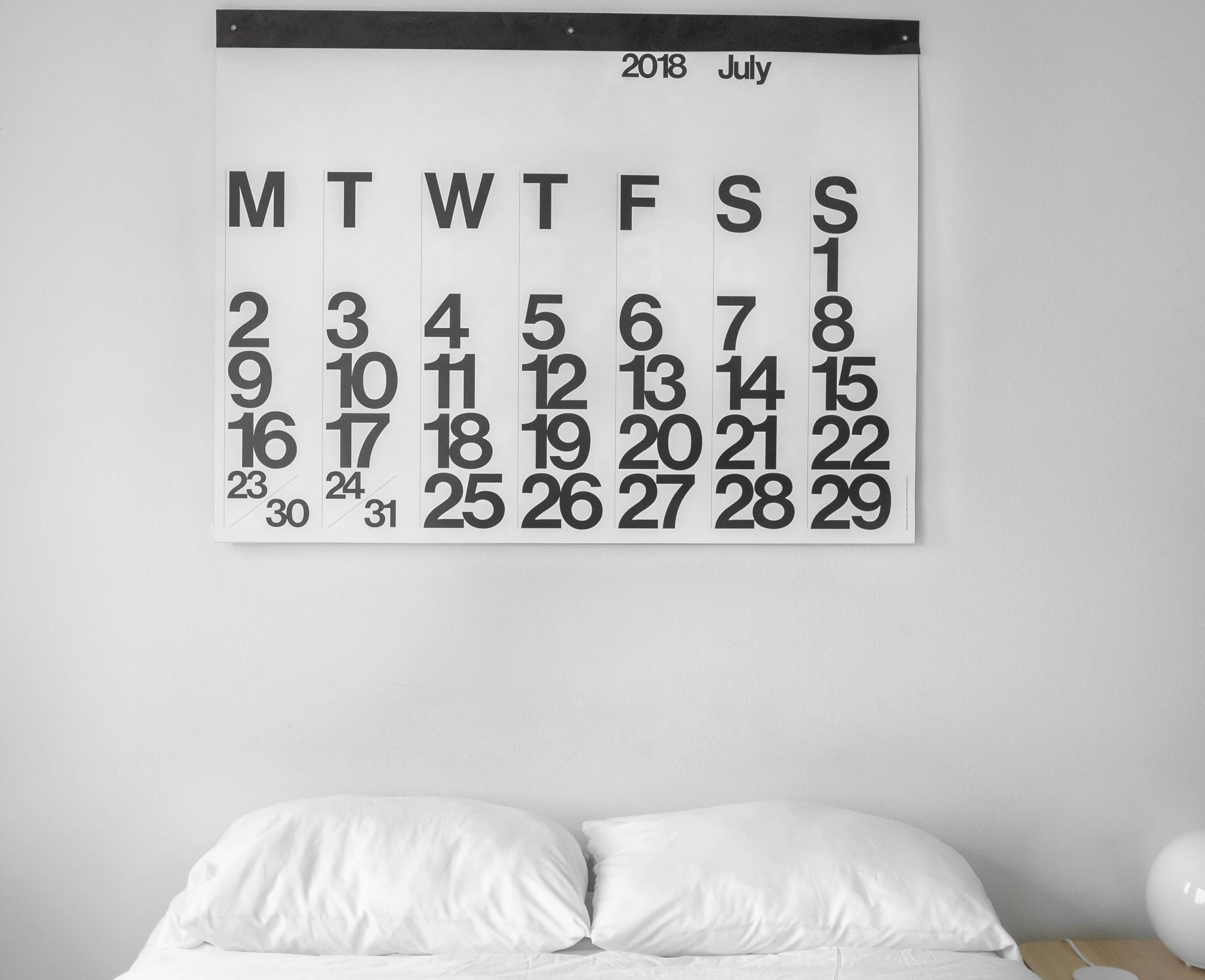 There are so many great ways to be creative with the concept of a calendar. You could put all the months of the year on the wall or switch it out every month. You could select to use clipboards or create an outline and fill it with post-it notes. Regardless, there is no way to 
Wall Murals 
Have you ever wanted to fully alter the feel of a room and turn it into something non conventional? What I mean is, do you want to feel like you have just stepped into another world when you enter your room?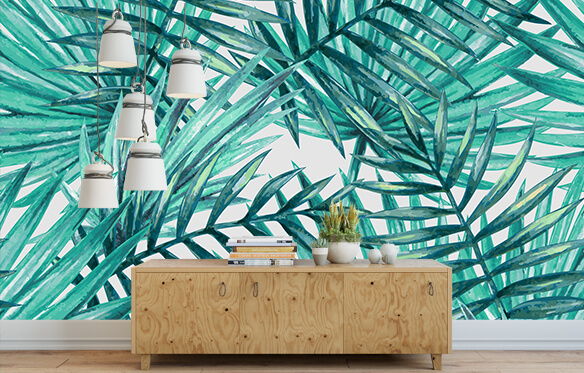 I mean this quite literally, as the murals nowadays are so realistic they really pop. Imagine walking into your room and feeling like you are in the jungle, or in outer space, or under the sea! 
The only precaution I have about wall murals is that a lot of them are adhesive. That is fine however you need to be careful to make sure that the mural you buy is removable. If not, it could be a disaster when you take the mural off. 
Where can one find so many cool removable wall murals with free shipping and quality guarantee at a low price? Right here in our Wall26 Murals collection! 
Magazine Covers 
Ahh, magazines, such a classic. It's amazing that before social media that was a primary way we got info about what we were interested in.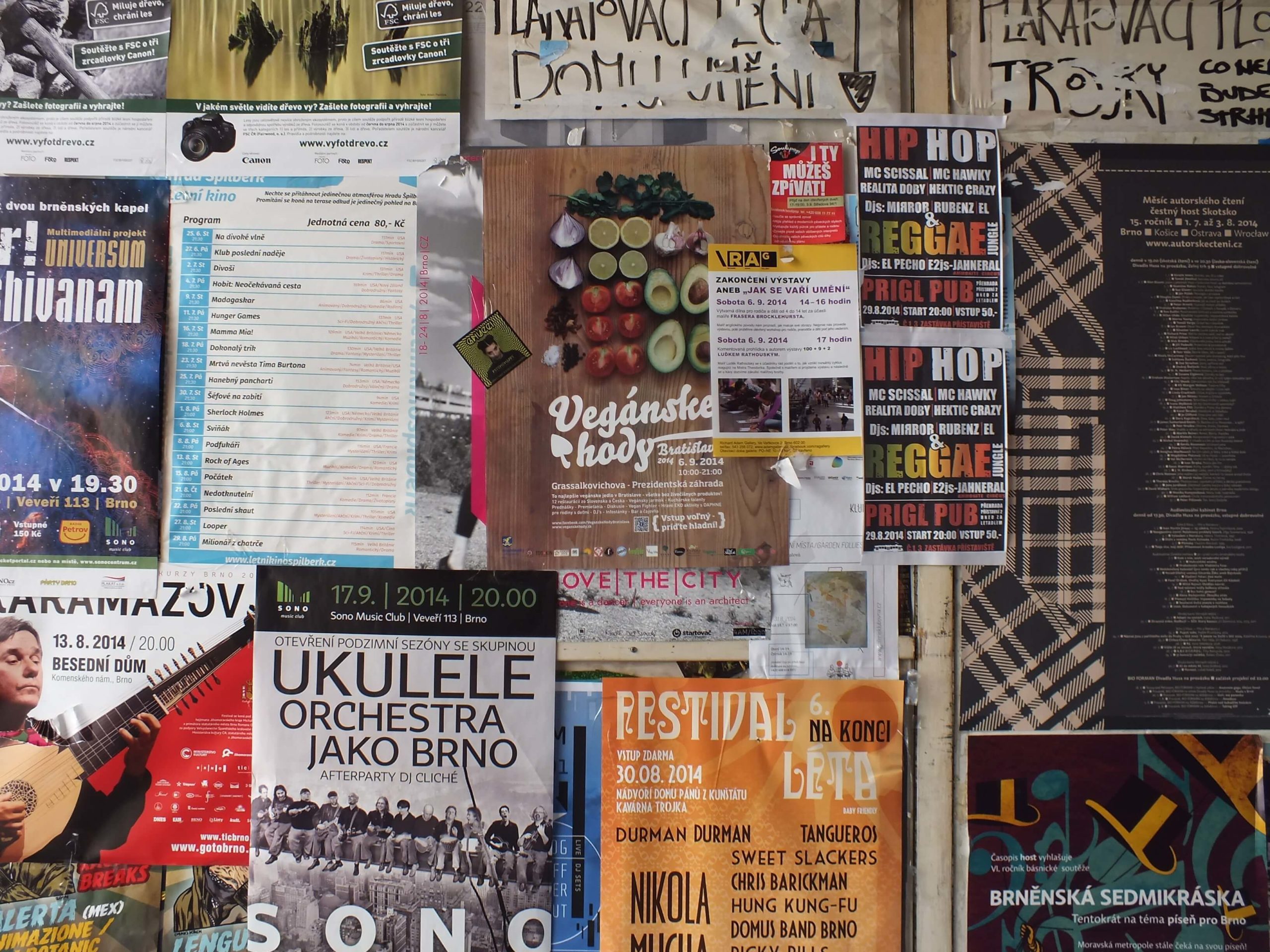 The thorough articles and amazing visuals we take for granted nowadays that we consume online used to only come once a month. 
Lots of people still read magazines, but it's the fact that classic appeal makes them so cool when choosing them as decorating material. 
Maybe you or someone in your family has a collection of magazines about something you are passionate about. It would be so cool for you and your future guests to be able to relax in all that amazing appeal. 
Shelves 
The kinds of people who benefit from shelves, in my opinion, are either really organized, or quite the opposite.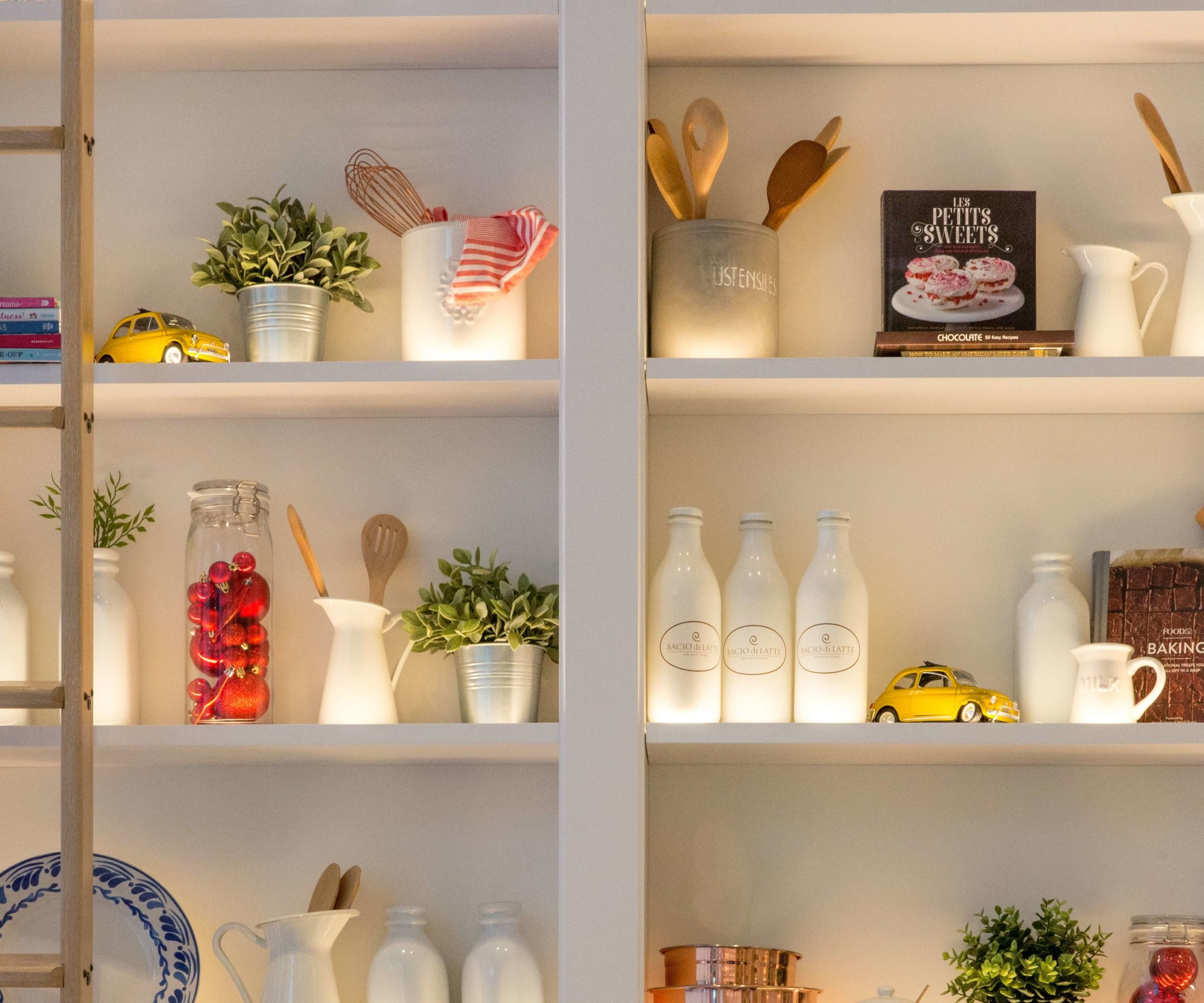 So first, type 1, if you have a spotless house and want a good spot to keep things then shelves might work out really well. Maybe you have collectibles you want to display, either way, you might want to consider putting shelves on your wall. 
But it's the second type of people who I think can really benefit. If you create clutter faster than you realize it, shelves could be a lifesaver. If you need a place to put something, put it on the shelf. Want to make sure you can always find something, put it on the shelf! 
You get my point, if you are the kind of person who can really benefit from shelves then you probably already know it! 
Wall Corkboard 
One of my favorite ideas, especially for people who either have a short attention span, like to switch up their space constantly, or work on something they want to spread out and visualize.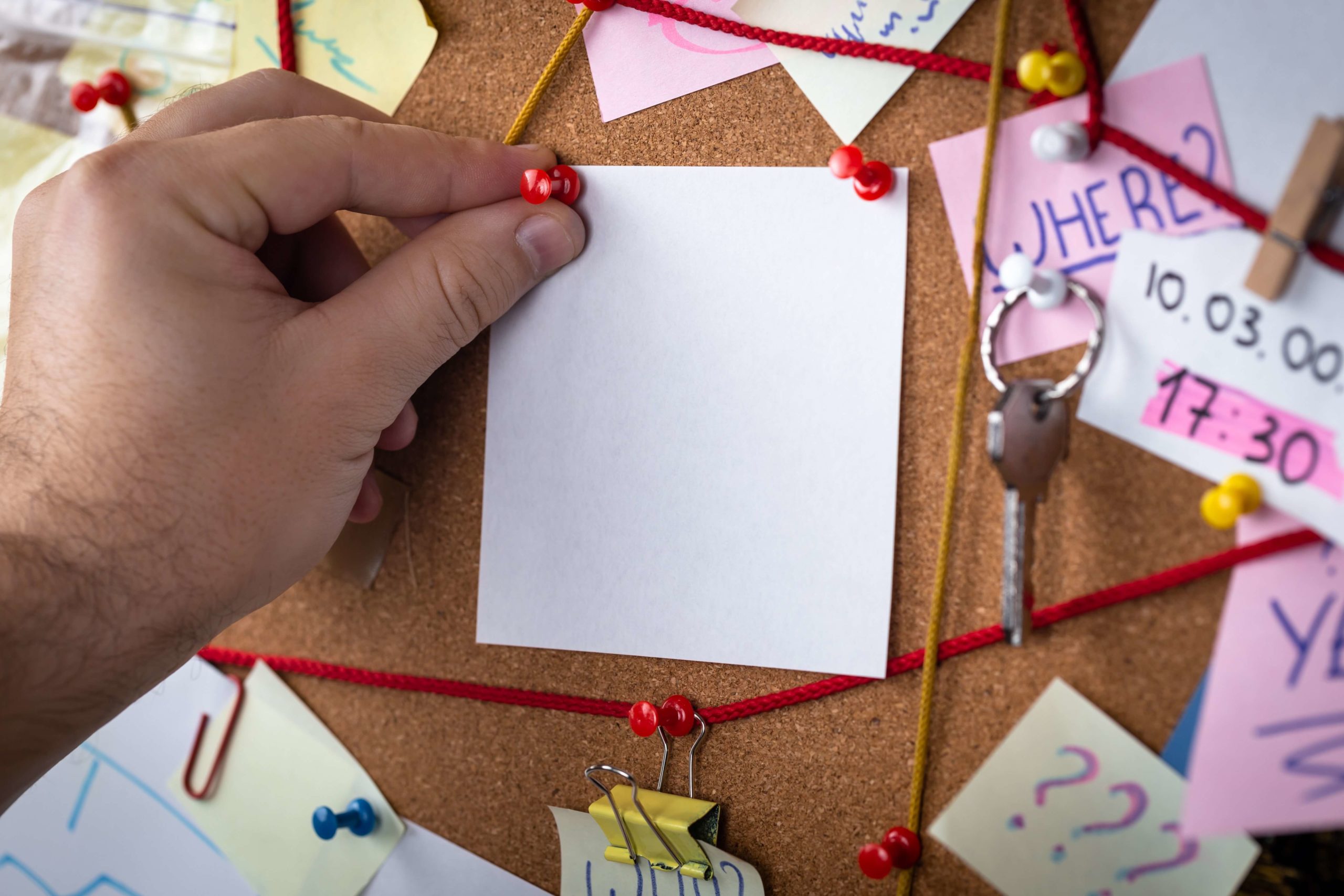 Putting a corkboard on your wall is kind of like turning the wall into a big bulletin board. This way it will be easy to constantly take things up and down with some thumbtacks. 
With a corkboard wall, the sky's the limit. Just imagine, if your favorite sports team wins the championship or your favorite actress wins an award. Then you can put all the newspaper clippings up. 
Maybe you are going through a phase or your mood is a certain way lately? Then you can just print anything you want off the internet and stick it on there. 
Do you need to study for a test or is there something you can't let yourself forget? If you had a corkboard, then you could just tack it up. 
Maps 
Are you a fan of geography or do you suffer from wanderlust? If so, maybe you love maps.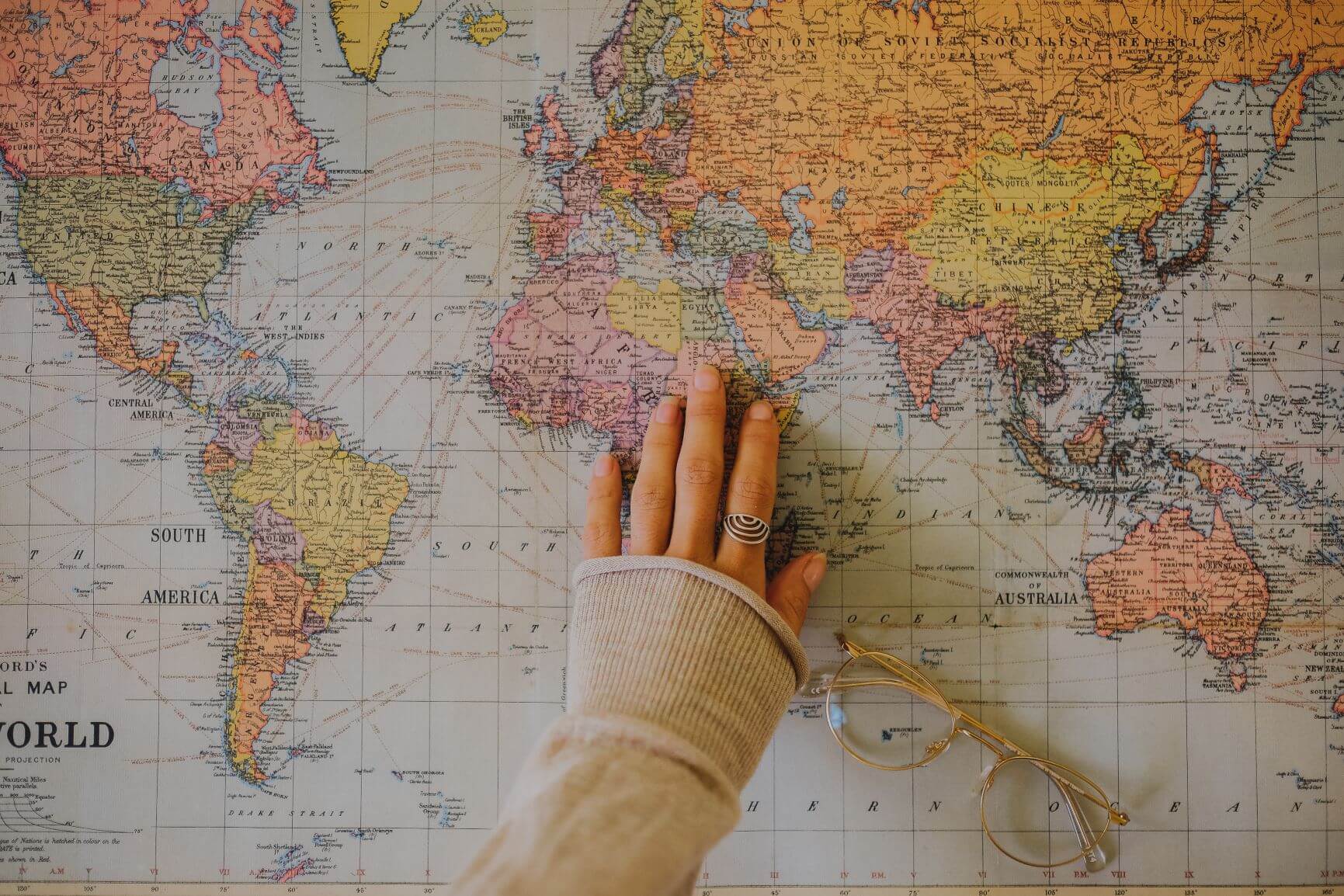 If you love maps then you probably love to stare at them and get lost in them. Dream of the places you will go and have been. 
If this is you, what could be better than just staring at maps all day? You can even pick out ones that are all different colors of all different places. Not just the world, countries and continents. Other planets, under the sea, and historical maps are all great choices! 
The only downside I see to this if you are a maps person is maybe you will spend too much time gazing at maps! 
Dried Flowers 
Do you enjoy beautiful vegetation and scenery? If so, filling your wall with dried flowers may be for you! Just think about all of the different colors you can choose from.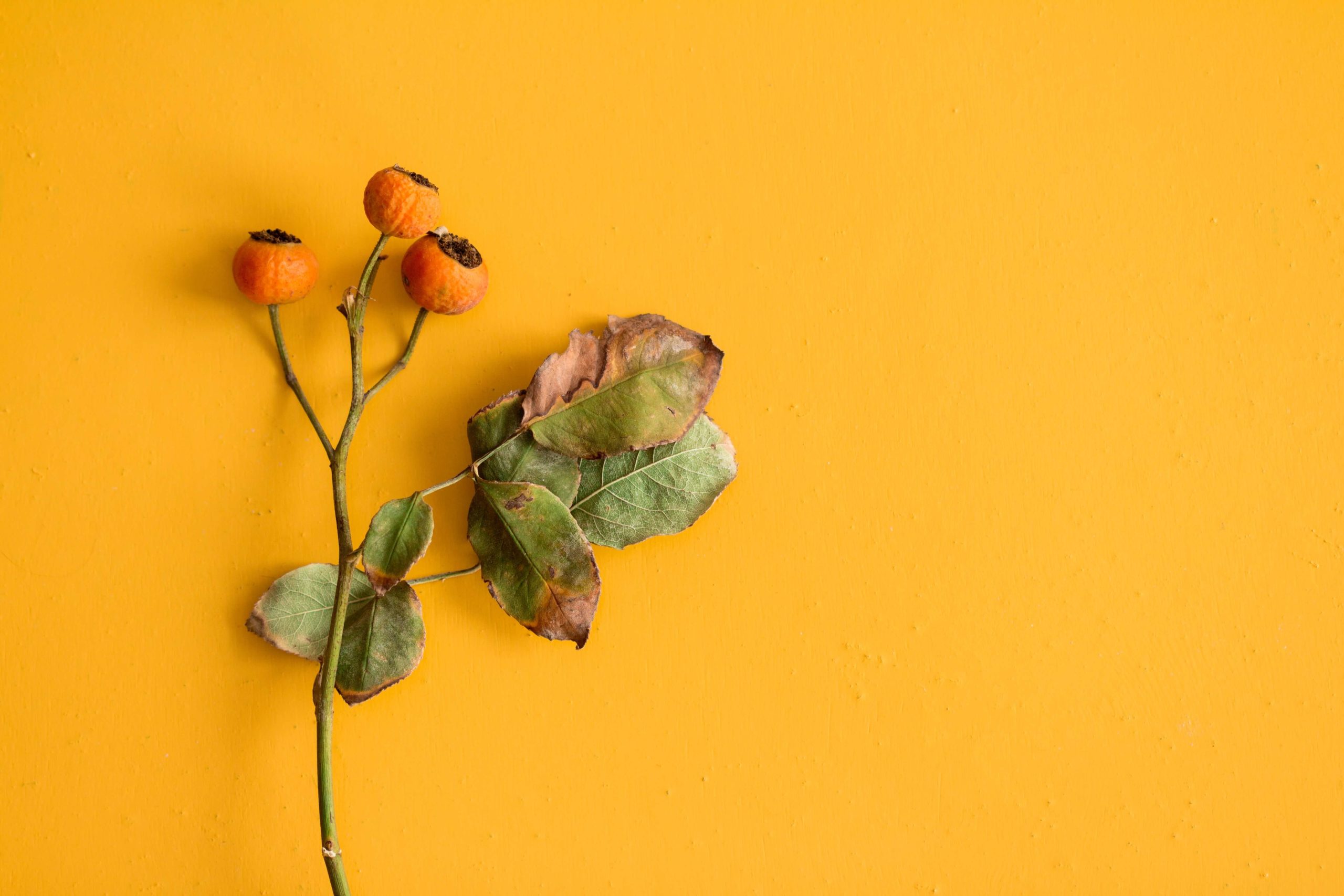 They can help maintain a faint yet sweet smell. However, pro tip- don't put flowers with too strong of a smell in the dining room or it could lessen the effect the next time you cook up some delicious smelling food! 
You can make dried flowers the focal point of the room or you can make them subtle. Most people want to make the room look beautiful! With dried flowers, you can choose to design the layout however you want! Make it simple, or create a complex pattern. 
Hang Your Hats 
Do you have a large collection of hats? Maybe you or someone in your family used to play baseball for a long time. Perhaps you work at a company that hands out free stuff all the time. Or I guess it could be that you are a fanatic of contemporary top hats.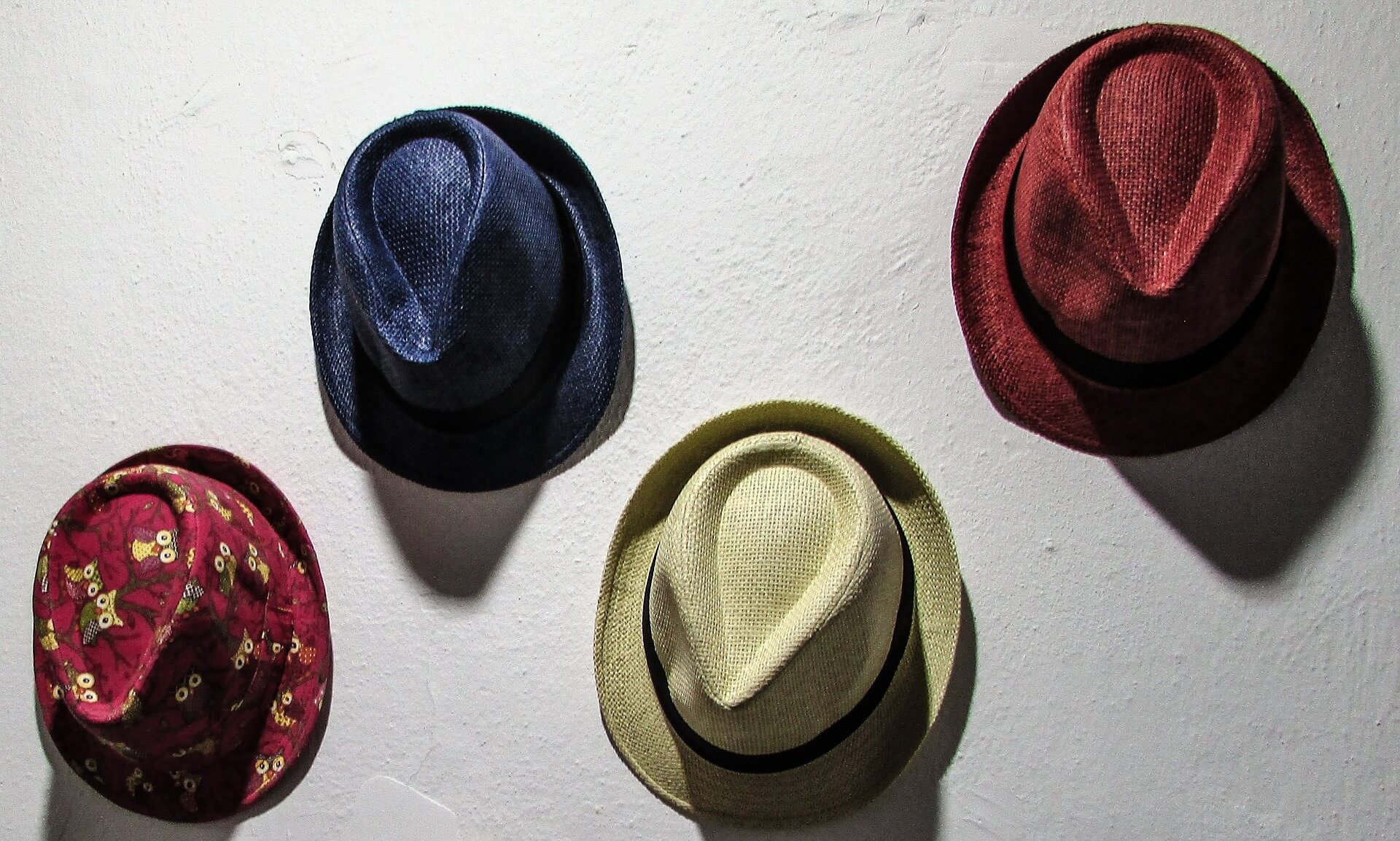 Regardless, if you have access to a large number of hats and you feel creative, you can really think of something amazing and unique for your wall! 
If you are a college sports fan for example, how cool would it be to have a sweet arrangement of college hats on your wall? You could really turn up the enthusiasm for college sports by doing that! 
Imagine how awesome that would be in a man cave or bar room. Try that for a blank wall idea!
Flags 
Are you patriotic? If so, covering your wall with flags might be the right move for you! Imagine walking into a room with all those stars and stripes. If you breathe red, white and blue, imagine how that would make you feel?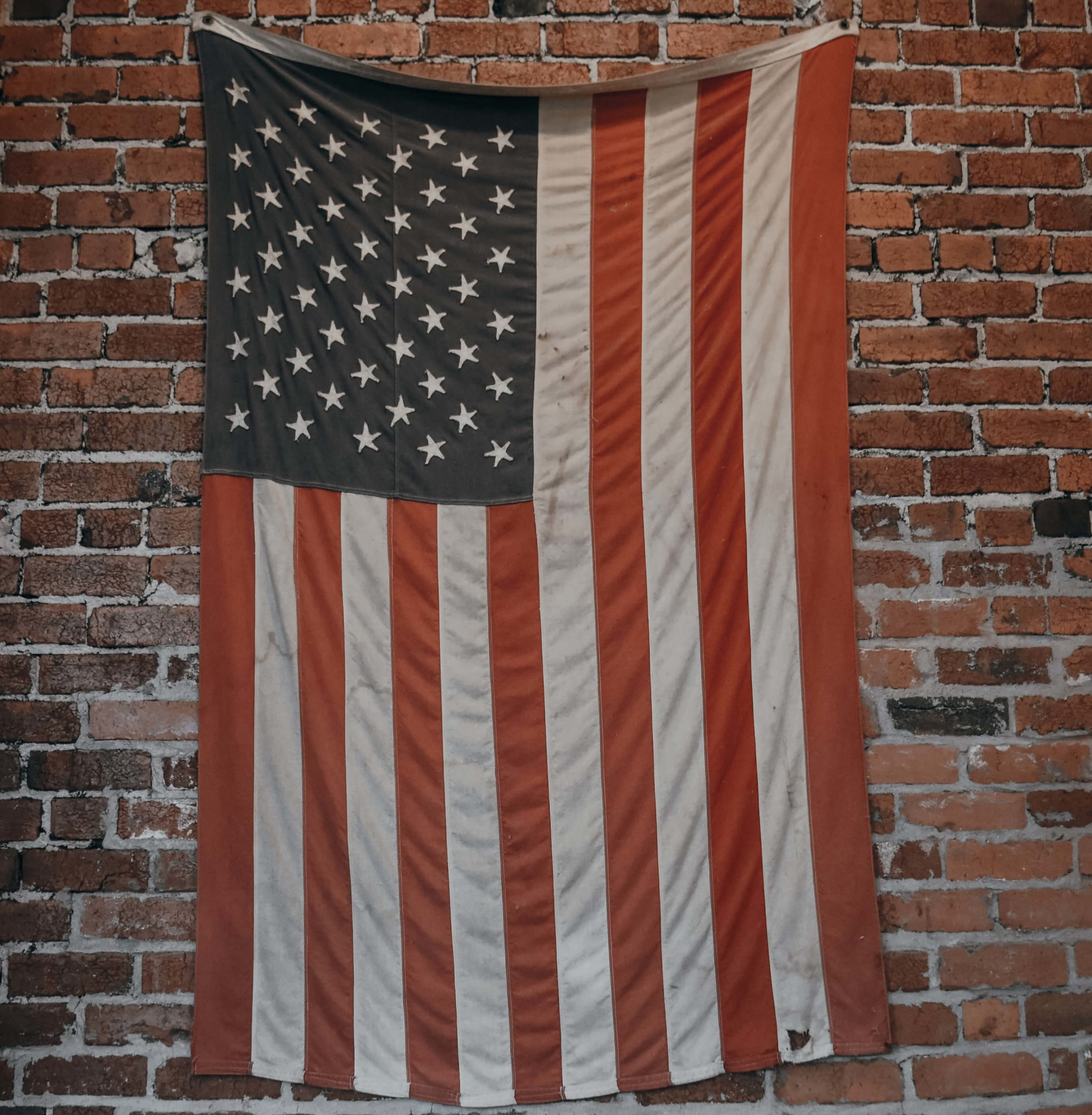 Side note- if you are going to use an American flag, make sure to check out the proper flag etiquette. 
If you love to travel or have wanderlust, imagine how amazing it would be to walk into a room adorned with flags from the entire world? That would definitely activate your sense of adventure! 
However, when I say you can decorate your wall with flags, you don't have to just limit yourself to the American flag! I am not just talking about flags that represent a place. Flags are a common way to represent what you are all about! 
Maybe sports team flags or solid colors appeal more to you. No matter, you can easily think of the ideal flag pattern to decorate your room with! 
Tapestry
If you want to cover your walls with art but don't like traditional canvases, you may want to consider a tapestry. When we say tapestry, we don't mean you should decorate your room like an old church.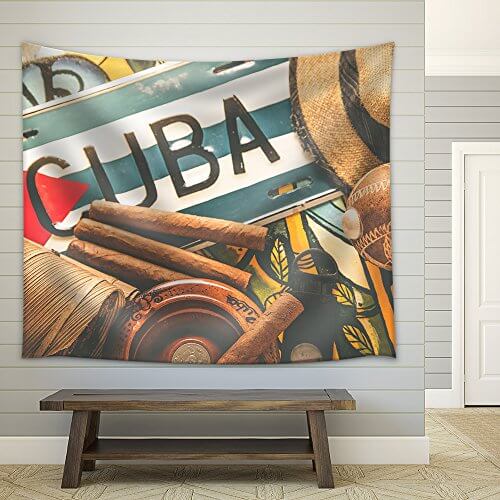 What we mean is artwork on large fabric sheets. 
This is a very eccentric way to use art to cover your walls! Tapestries add color and personality space. Some of the most popular places to hang them are above a bed or a couch. 
Another benefit of a tapestry is that the amount of damage done to the wall should be minimal. This is ideal for renting. 
The best part about tapestries, you don't HAVE to hang it from a wall. You can hang it onto the ceiling or drape it from the wall onto a bed or chair. This can create a really cool effect. 
Tapestries come pretty much however you like them. Of course, you can find highly artistic ones, but you can also check out ones featuring animals, sci-fi, or other cool themes. Basically, art is art, and you need to accept that you have full creativity! 
Want to know where to browse such an inventory of tapestries? Look no further than our vast selection of tapestries! 
Custom Wall Canvas (#1 Way How To Decorate A Wall)
Do you have a favorite photo memory? Have you considered turning it into wall art then hanging it for all to see?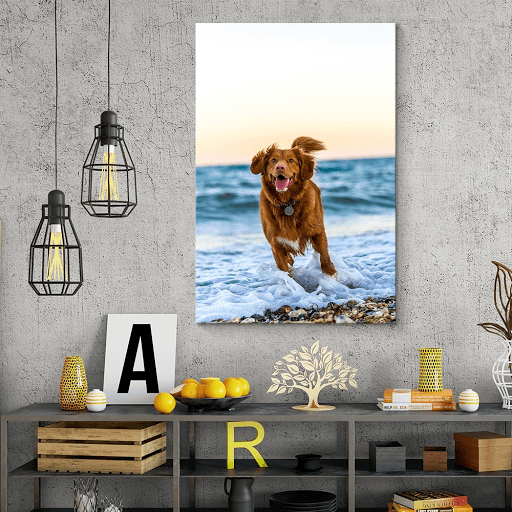 Custom prints are all the rage in 2020. Do you have an amazing family photo? Want to know how you can turn it into high-quality classy wall art that pops every time someone enters a room? This type of thing is not just for rich people any more, you too can now have personalized wall art. This is definitely one of my favorite ideas for how to decorate a wall. 
Some of the most popular photos to turn into custom canvas prints are: 
Family Photos

Wedding Photos 

Photos of Your Children 

Travel Photos 

Photos of your pets 
The process is so easy: 
Head over to our custom canvas prints page 

Upload your photo and checkout 

Wait 2 days for us to ship it for free 
What are you waiting for? This is surely my favorite answer to the question of how to decorate a wall. 
Conclusion 
When it comes to how to decorate a wall, there are so many choices. But don't let it overwhelm you! Decorating should be fun! Embrace your creative side and try out something new! You and everyone you share it with are bound to love it! Check out more ideas on out decorating blog!