When it comes to music decor ideas it is hard to go wrong. This seems true whether you are a novice or a celebrated interior decorator.
This is because the theme of music in wall decor is so versatile it can work with both Avante Garde and conventional styles.
If you are or know someone passionate about music and would love to bring this element to their surroundings, we have gathered the top 8 wall art music decor ideas for you to see.
Retro Music Decor Ideas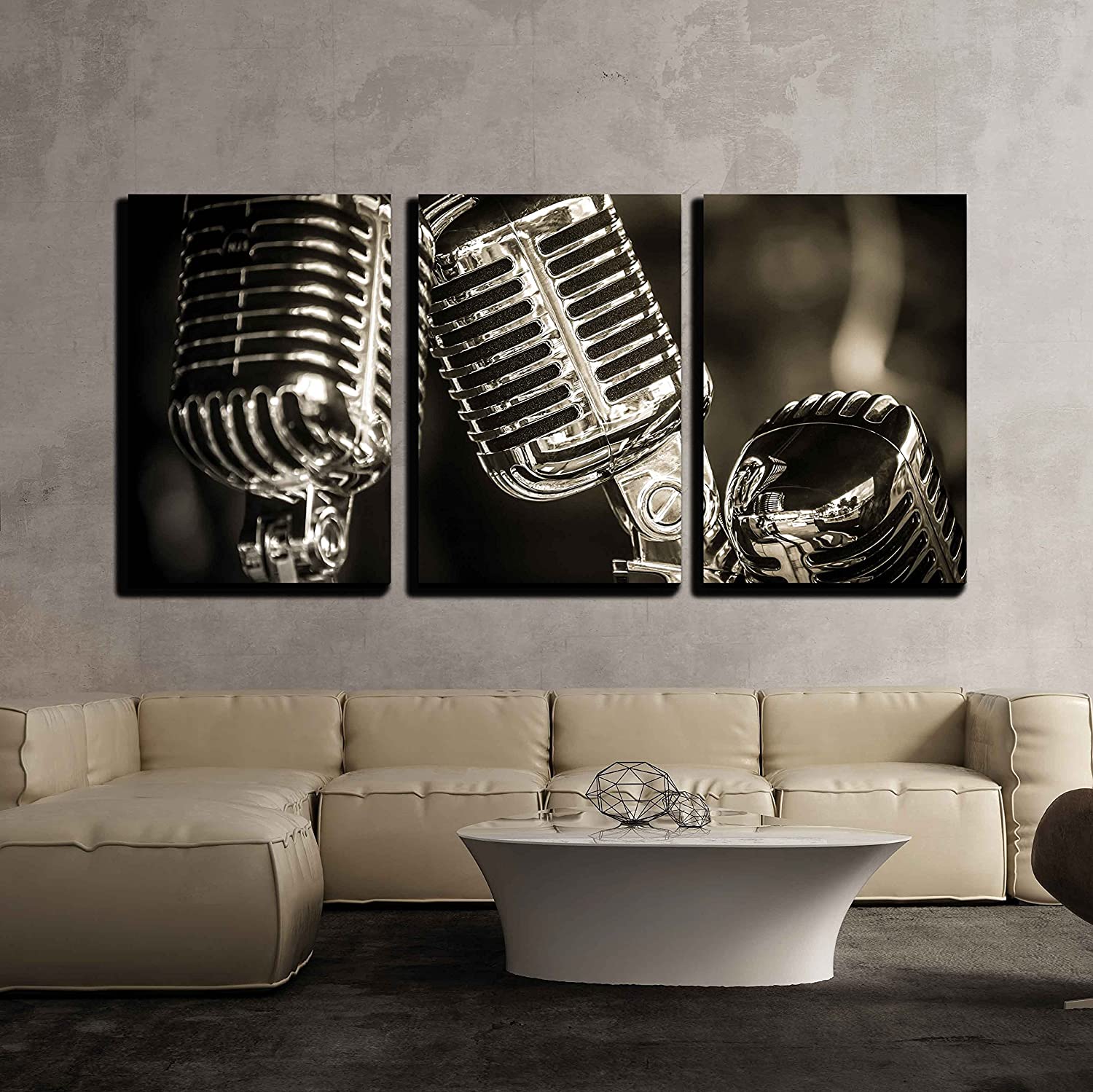 This 3-panel wall art speaks volumes about someone whose life (or part of it) revolves around music. The photograph is simple yet it has an iconic look.
It will be best to pair it with a dark-colored wall so that whoever steps into the room can focus on it entirely.
The best thing about it is that you do not need too many elements in the room to complete the decor style. The wall art makes the room light up on its own.
Music in Colors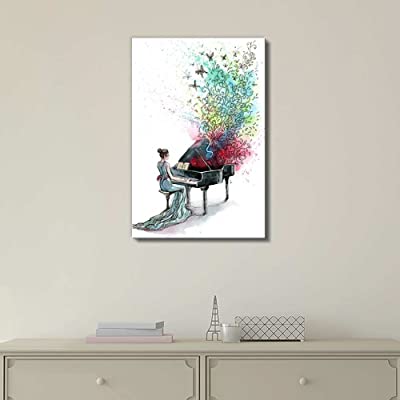 If you ever wondered what a cross between
music
and art would look like, this sketch is an amazing representation.
The frame is suited for multiple settings. Wherever you install this, it will likely work its decorative magic profoundly. You may also find that it makes a great gift for someone you know who has a passion for the arts.
The picture is elegant and deep. It is thought-provoking and will turn heads.
Hip Music Decor Ideas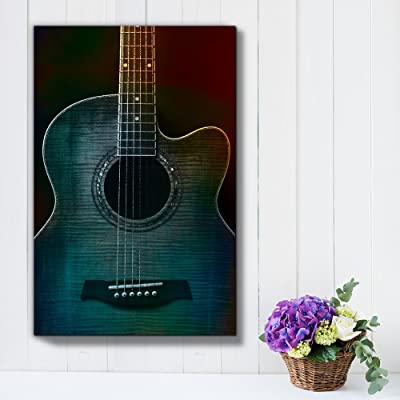 This particular frame takes a closer look at the guitar. If you have someone in your family who plays this instrument, this might be the wall art piece for your interior.
You can also use it to decorate the bedroom of someone who likes to sing. This piece of wall decor is designed to help you make a statement. Not only does it accomplish that but it can also help a space to look more charming.
Say More With Less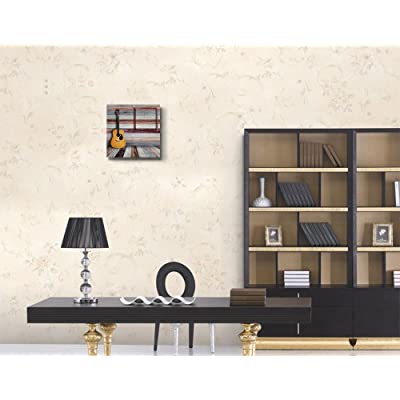 Out of all the music decor ideas, this one takes the cake in regards to helping you customize your space.
It is suited to office spaces, bedrooms, and even the kitchen area. Since the frame is so small you can use it as part of a bigger design scheme. Perhaps even decorate it in combination with a few other music room decor ideas.
If Jazz Is Your Thing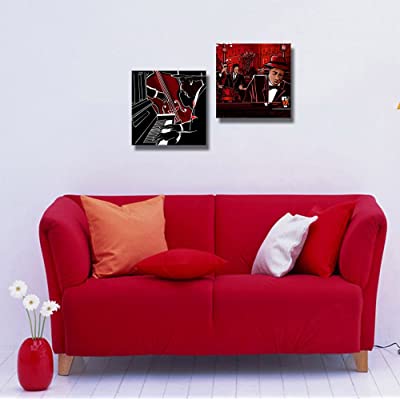 Who doesn't like jazz? Not only are these dual frames sophisticated but they emit a special vibe.
The red and black color scheme is intense and adds depth to the room. This is wall art made for someone who has a great appreciation for music.
Want to upgrade your decor and add a sleeker touch without losing your statement? Then you may want to get this wall art now.
Rustic Drums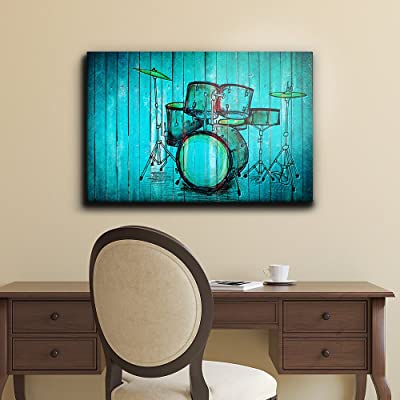 This blue piece of art featuring drums is part of the music studio decor ideas series. The blue hue is too hard to miss making this impactful picture good enough to be a focal point on its own.
Because it is so vibrant you can use it in a bedroom or even in a common space.
Keys In A Frame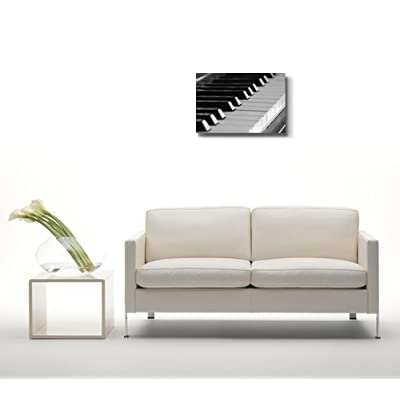 A truly artistic design rendition. This particular canvas is minimal and uses neutral hues. You can use it in a decor style that uses muted colors. The shiny keys give it more depth. Though it is not a photograph it offers a wonderful perspective.
Even if you are not going for a musical theme, this piece of art does a great job of keeping your walls minimal but not without style.
Dancing Musical Decor Ideas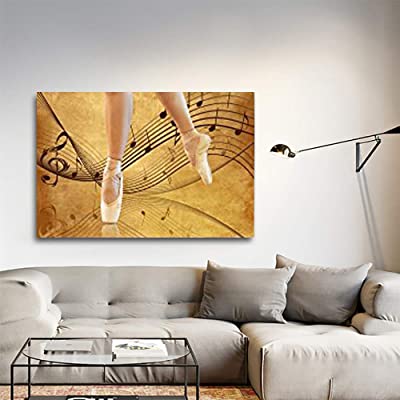 This piece spruces up a space. When browsing music decor ideas you can always do with one that is cheerful and has a lively vibe to it.
This particular piece is well suited to areas that are well lit. Since it has such fresh hues you can install this piece in front of neutral-colored hues. This way it can stand out but not dominate the entire room.
Musical Pride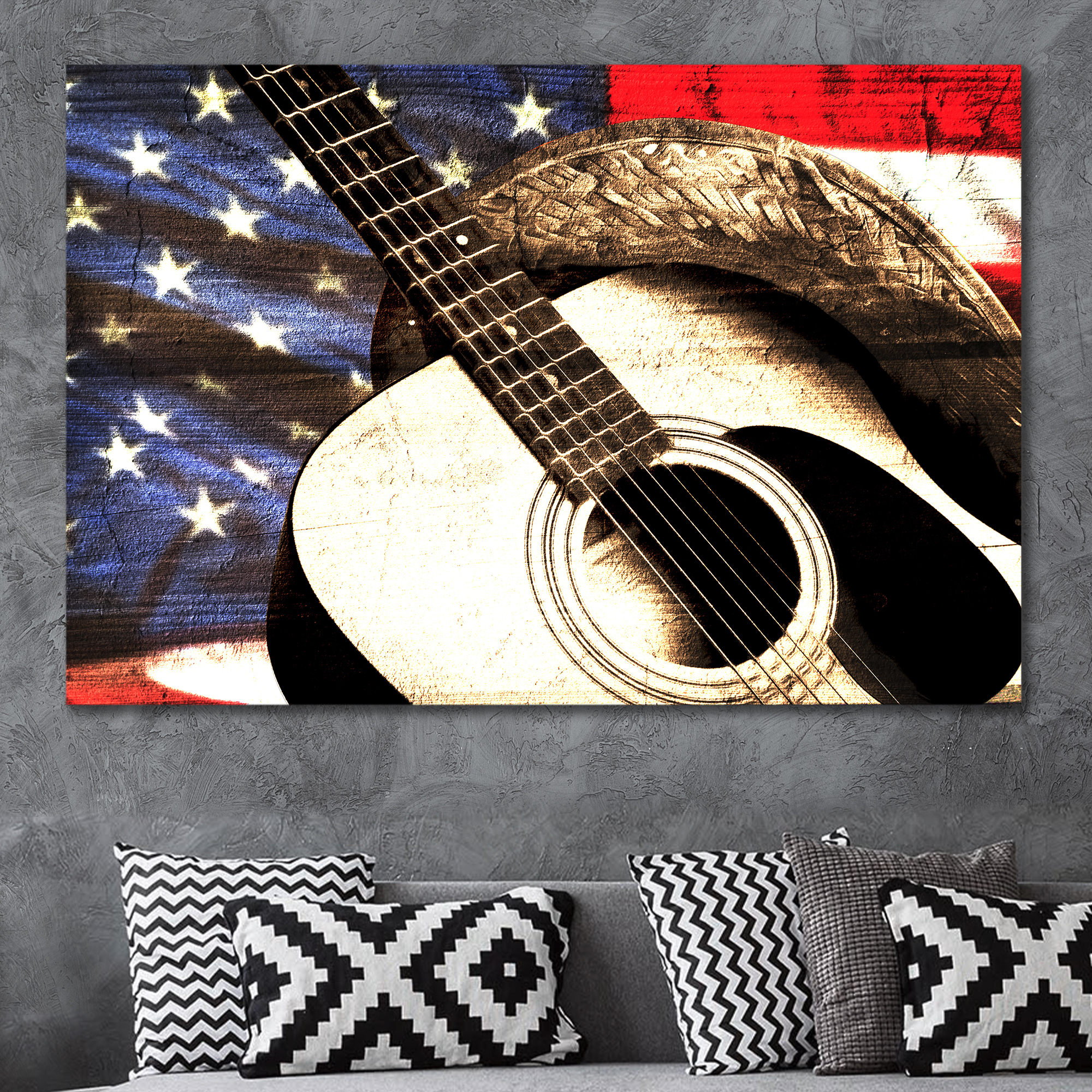 If country music is your thing, this wall art piece will look glorious on your walls. You can use this wall hanging to transform a setting on a budget.
This canvas does a great job of celebrating music and the USA.
Rave In A Frame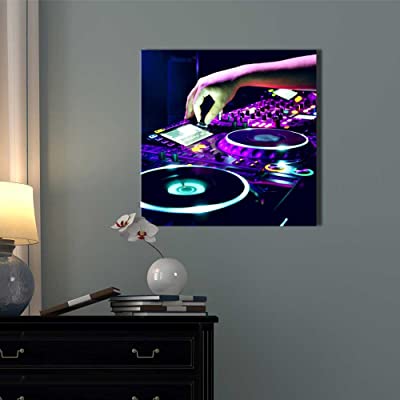 If you are looking for music decor ideas that will set a party mood, this is an excellent one. You do not need much to create the room around this piece of art. Minimal accents will do just fine. You can use the decorative piece to make a personal statement or combine it with your style.
Conclusion
Each of the music wall decor ideas above is unique and can work in different settings. It all depends on how you would like to use them.