New York City decor themes revolve around high rise buildings and fast-paced life. This city typically screams elegance, charm, and class. No matter the size of your home, you want your interior decor to reflect the essence of your favorite style.
If you have just moved into a new place, you might be looking for fabulous ideas to transform your humble abode into a sophisticated and stylish New York-themed place. We have plenty of great ideas for you.
The best part is that most of your interior decor goals are easy to accomplish with minimum effort. The cost is also reasonable. All you need are some canvas prints, wall art, an eye-catching piece of wall art or two, and some statement furniture pieces.
We have 14 excellent ideas for your New York City decor you can immediately get to work with. So without further ado, let's get started:
1. Skyline New York City Decor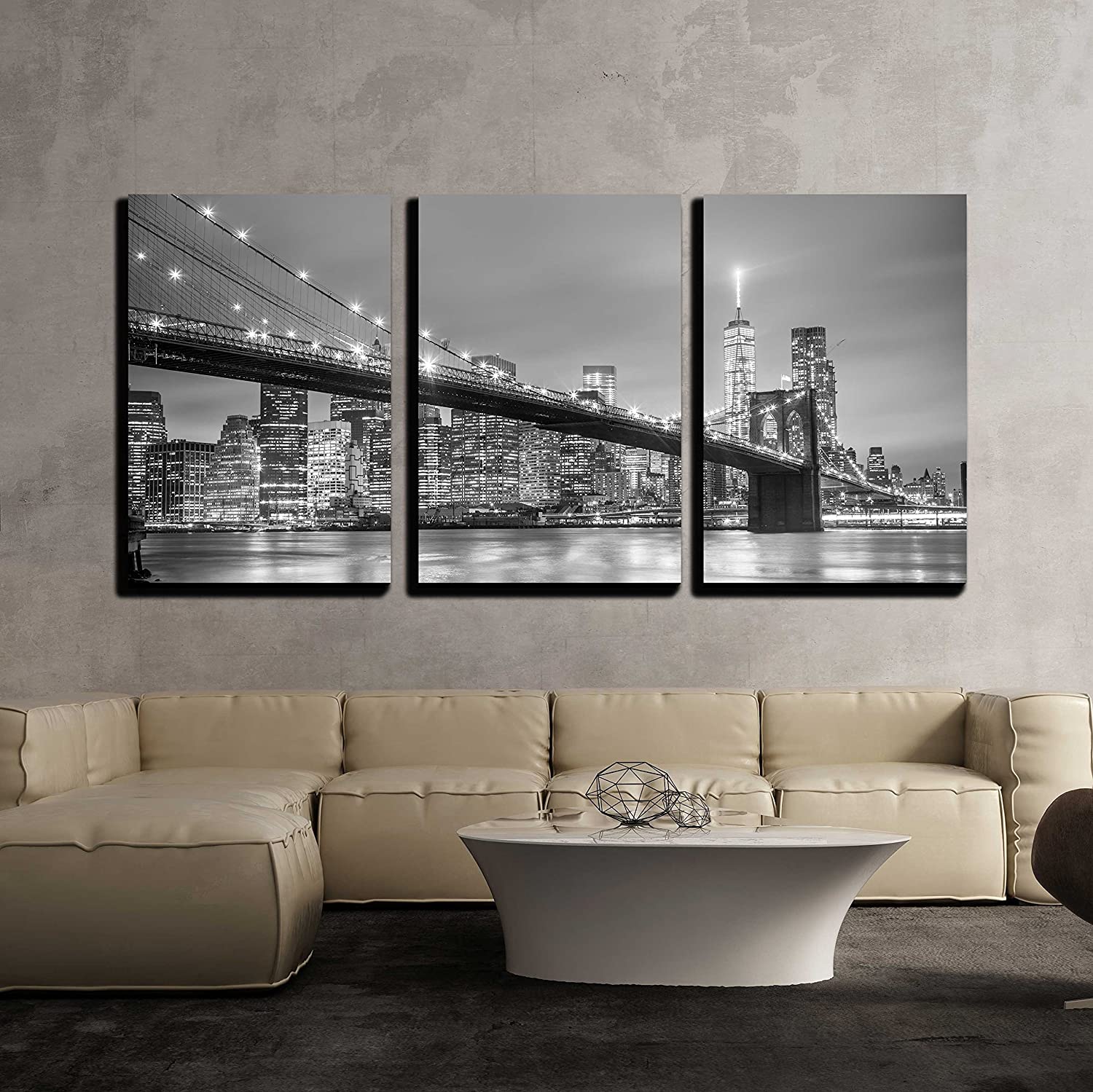 Nothing can represent New York better than its panoramic and iconic nighttime skyline. The glorious views of the buildings standing tall and proud against the glittering night sky is a sight to behold. We capture this larger than life view in this epic 3 piece canvas art.
Pair it up with neutral color furniture pieces, and the look could become more electrifying and stylish than in your imagination.
2. Mural New York City Decor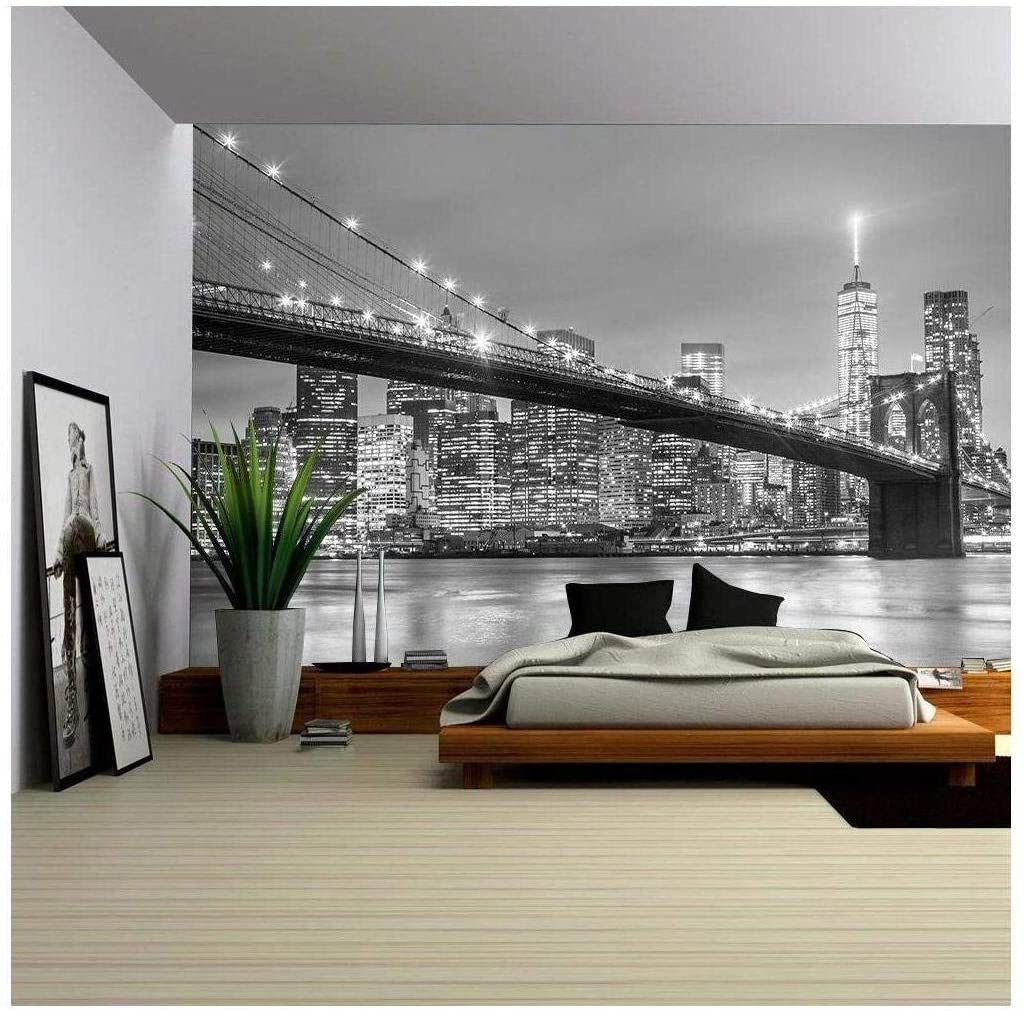 New York has more than two thousand bridges and tunnels. It has set and broken many world records with some of its major bridges. Is there any better way to depict the pride and sense of superiority that comes with belonging to this very wonderful city?
3. New York's Shimmering Waters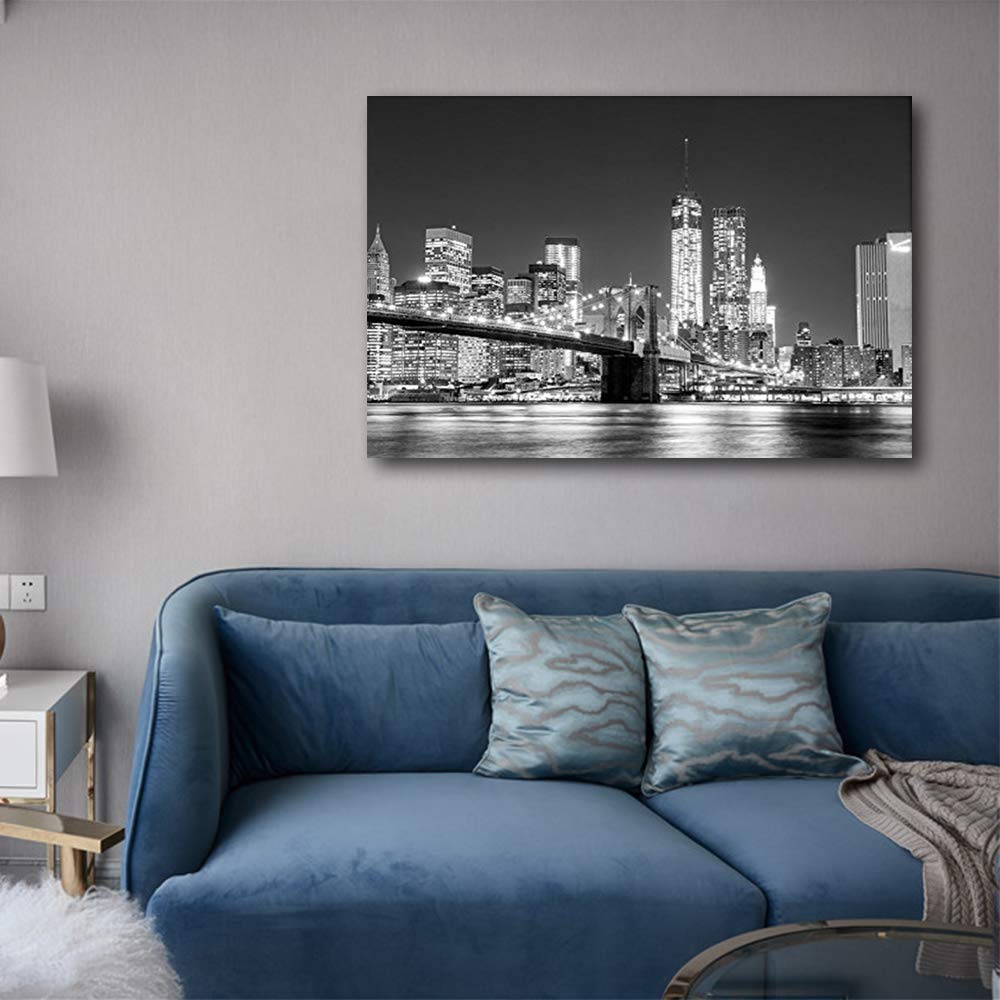 Have you ever stood at New York's iconic bridge and spent an evening admiring how the lights shimmer over the water? This very realistic and glamorous view can instantly improve the vibe of your home.
4. The City Of Lights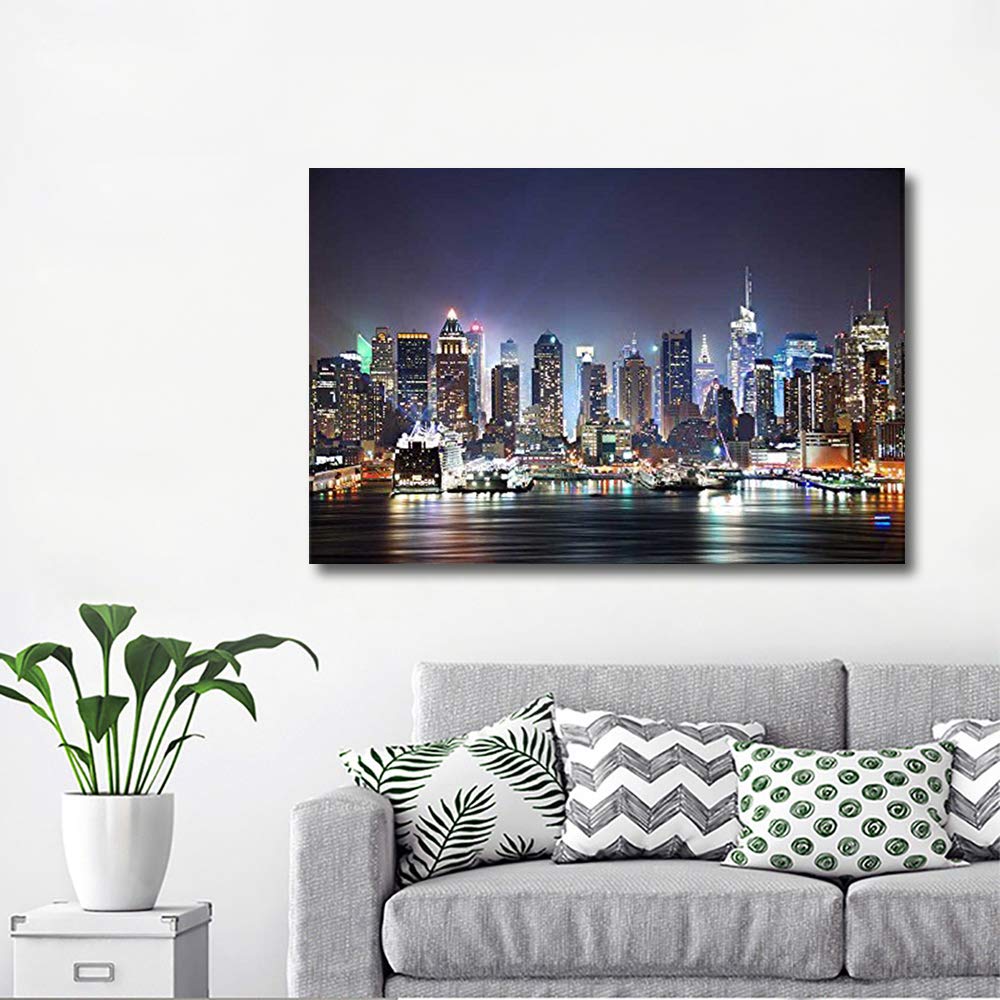 We can never get enough of the dazzling lights coming from New York's skyscrapers at night. Pair this painting with white and grey colored furniture for a very minimalist yet ultra classy and elegant New York look.
5. A Morning In New York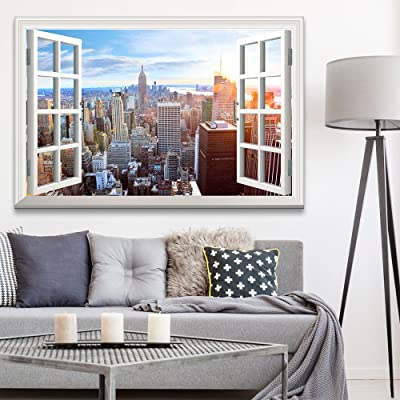 If the sights of New York's night time take your breath away, the mornings are no less spectacular. A look at the early morning brilliant blue sky is the perfect way for any New York lover to begin their day.
6. Abstract Grunge Art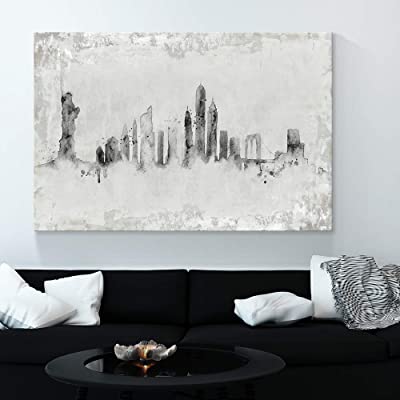 This is an ideal depiction of the powerful city and would be a worthy addition to just about any room you want to add elements of New York city decor to.
7. Empire State Building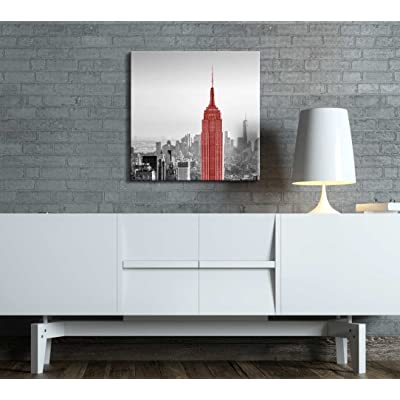 This was once the tallest building in the world. It is a famous and iconic building, definitely one of New York's most famous architectural spots.
8. A Bird's Eye View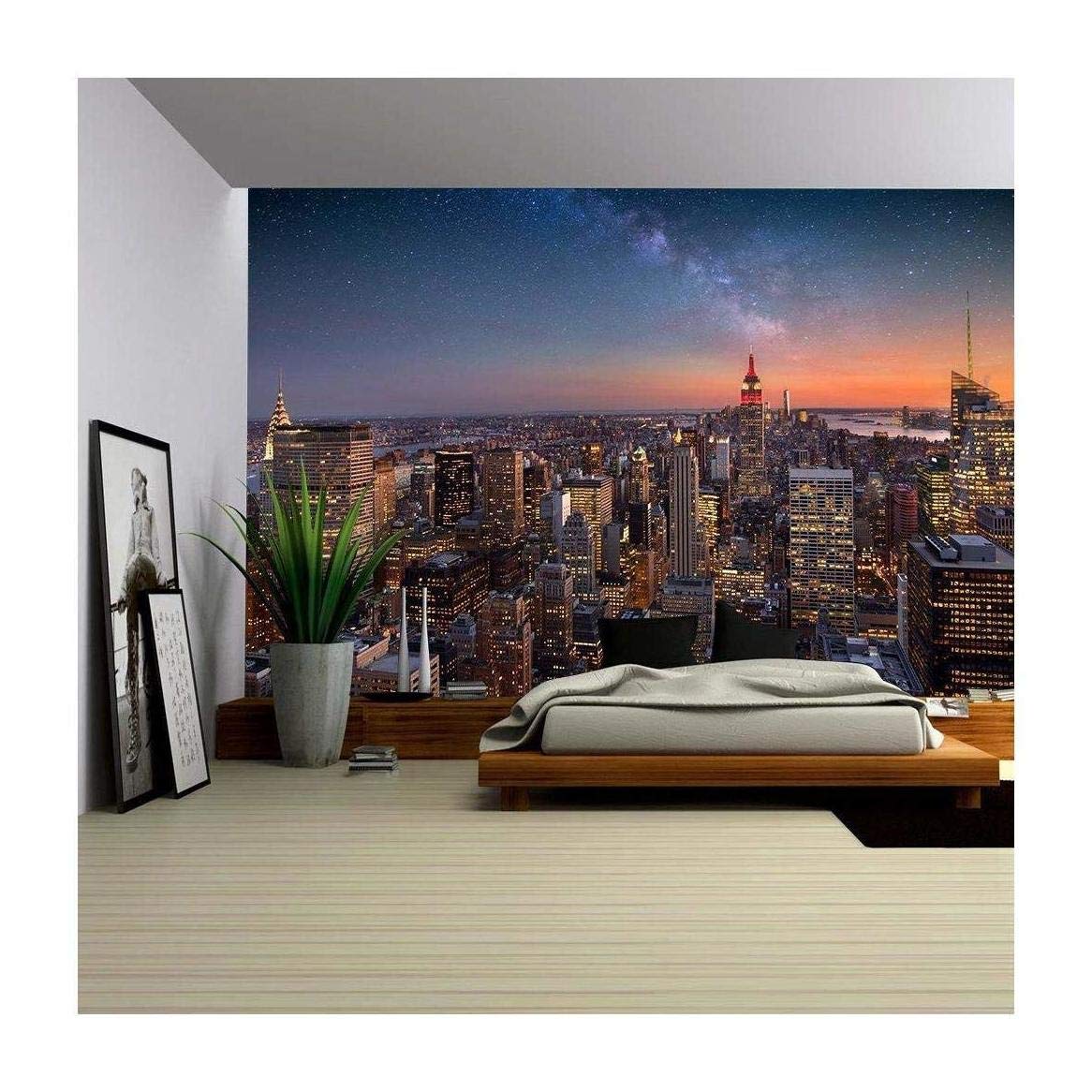 Imagine waking up and falling asleep to a view of the entire city of New York. The beauty, the structures, the glorious sky, and everything that adds charm and beauty to New York are present in this gorgeous mural.
You do not have to think twice about making this the statement wall of your bedroom to keep up with your New York theme.
9. Entertainment Themed New York City Decor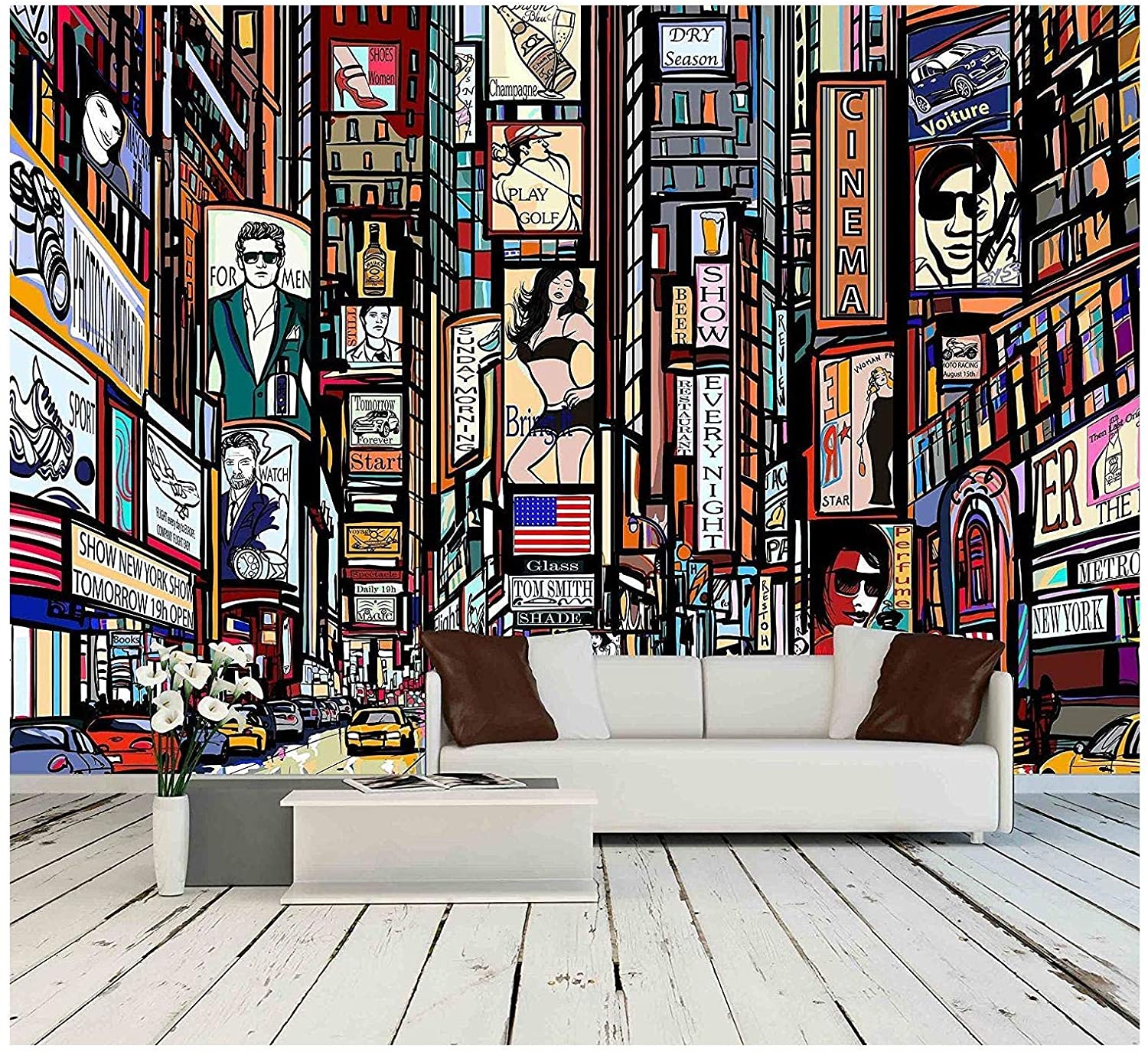 Bright lights, and New York's cinema, live arts, and dance and music industry are famous around the world, you can emphasize this in New York City decor. Bring a glimpse of the fantastic offerings in the name of entertainment into your home with this very vivid and colorful canvas.
10. Minimalist Dark Grunge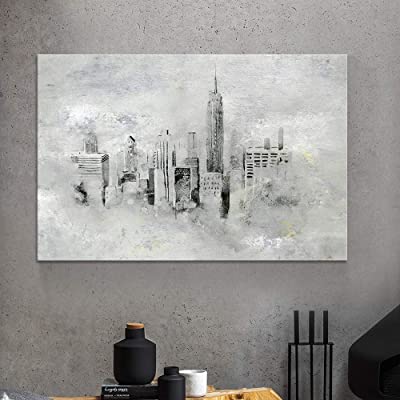 This piece of grunge art makes the city look snowy. New York usually sees its first snowfall in December every year. In some rare years, you even wake up to a white carpeted New York in November. The snow-topped towers and trees are the most picturesque winter sights to behold, just like in this wall art painting.
11. Towers Of New York City Decor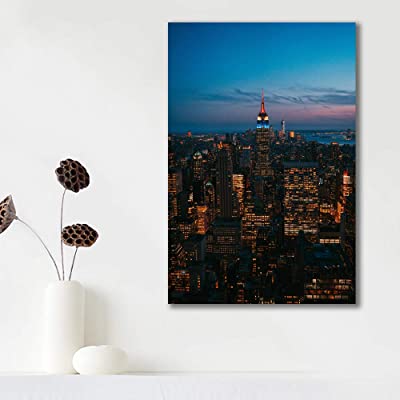 The skyscrapers of New York will forever alter the city's skyline but will also remain an iconic sight. Bring this beloved sight right into your home with this canvas print of the architectural delights of New York.
12. The Pride Of New York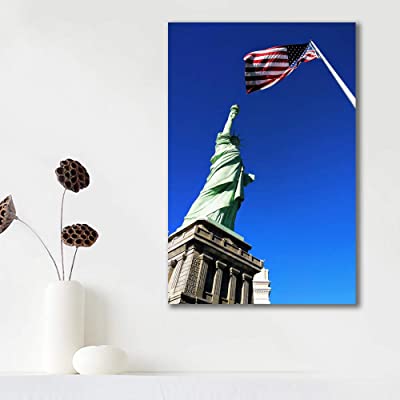 Liberty and justice are what New York stands for. The flag and the Statue of Liberty are the universal symbols of freedom representing the country. If anything fits your New York decor theme, it might be this wall art print.
13. Brooklyn Bridge New York City Decor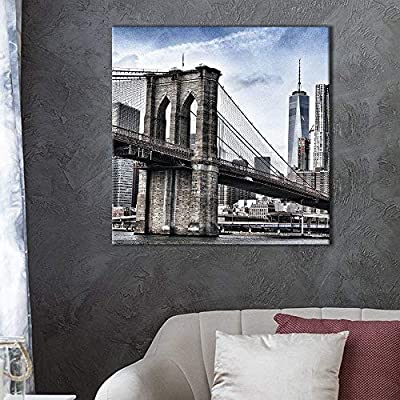 This black and white image of New York is a beautiful depiction of the cityscape, the architecture, the landmarks, and the bridge.
14. Large Iconic Buildings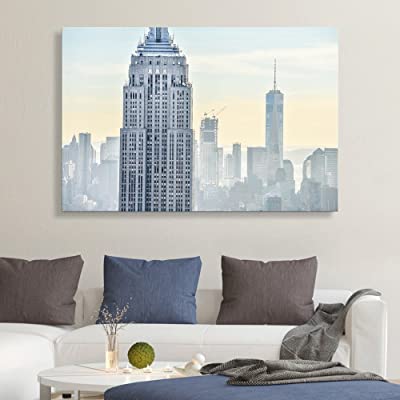 The finest way to decorate your home instead of a typical New York theme is to portray as many of the city's iconic buildings as possible. This is the true representation of the power and essence of the city.
Final Thoughts
If you are only beginning to learn the art of decorating your home and want to stay true to your passion for New York, the best way, to begin, is by using wall art. You can cover your wall with as much artwork depicting the landmarks of New York as you wish and still never go wrong. Accomplishing a very typical New York decor theme with wall art prints is probably the easiest and most cost-friendly way to begin.