Travel can be exhilarating, and oriental bedroom decor can bring the world of Asian culture into your home!
Everything from the art of Chinese ceramics to the Japanese hand, these aspects all represent something beautiful.
We grow up learning those unique places and cultures since childhood. From classic animated movies, we can fall in love with crowded bazaars and new places.
For the oriental art admirers, this collection has some stunning wall decor ideas.
The Mysterious Oriental Bedroom Decor
The eastern regions have remained a mystery to many in the outside world. These countries feature beautiful landscapes, historical wonders, and of course culture.
With oriental wall decor for the bedroom, you can also bring little bits of mystery into your home and life!
Bird On The Tree Oriental Bedroom Decor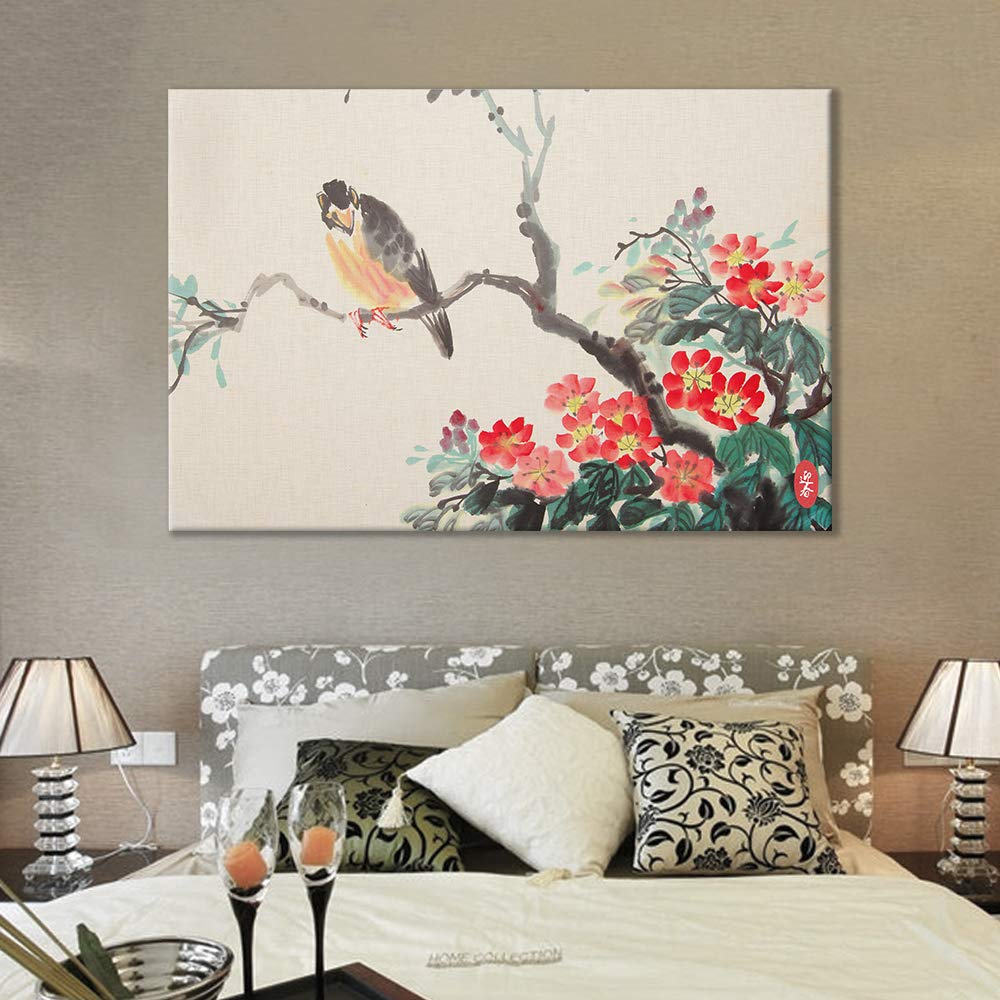 Impressionist art consists of some of the most realistic and loved illustrations of all time. The reason for this might be impressionism seems to never get old. It's a classic and timeless art style.
In the canvas, the artist captured a familiar yet beautiful view from everyday life.
A blackbird perched on a tree!
But this one is not an ordinary blackbird. It's traveled from far-away places and has big intelligent eyes. The colors are mild, but the soul of the art is what captures your heart.
With the subtle brushstrokes and beautiful shades, this picture presents a complete fairytale!
The Yellow in Pink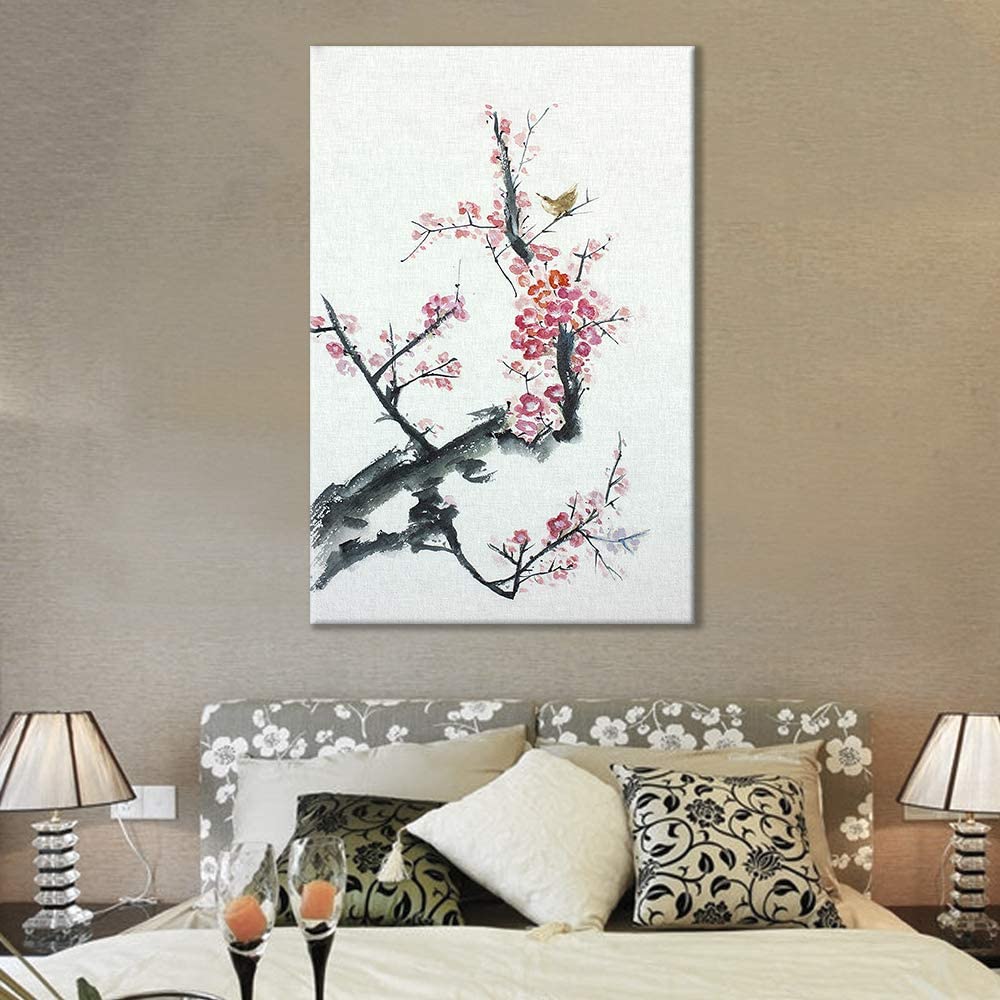 The strange thing about this piece of oriental bedroom decor is a speck of yellow in a crowd of pink. But the pink captures your eye!
The picture presents a yellow canary sitting on a branch of a blooming cherry blossom tree. It's full of gorgeous pink flowers, but for a cherry blossom tree, it's not even the peak of the season.
The yellow robin sitting on one of the higher branches is watching upward as if looking for her flock. Instead of admiring the beautiful tree, she wants to take off!
The shades and the brushstrokes used on the canvas are unique.
The artist has managed to capture a heartbreaking moment of a yellow robin's life in her canvas! It's the kind of painting that you don't see very often!
You can hang this piece of wall art in your bedroom or living room. It's even an excellent idea for a kid's bedroom!
The Starry Garden Oriental Bedroom Decor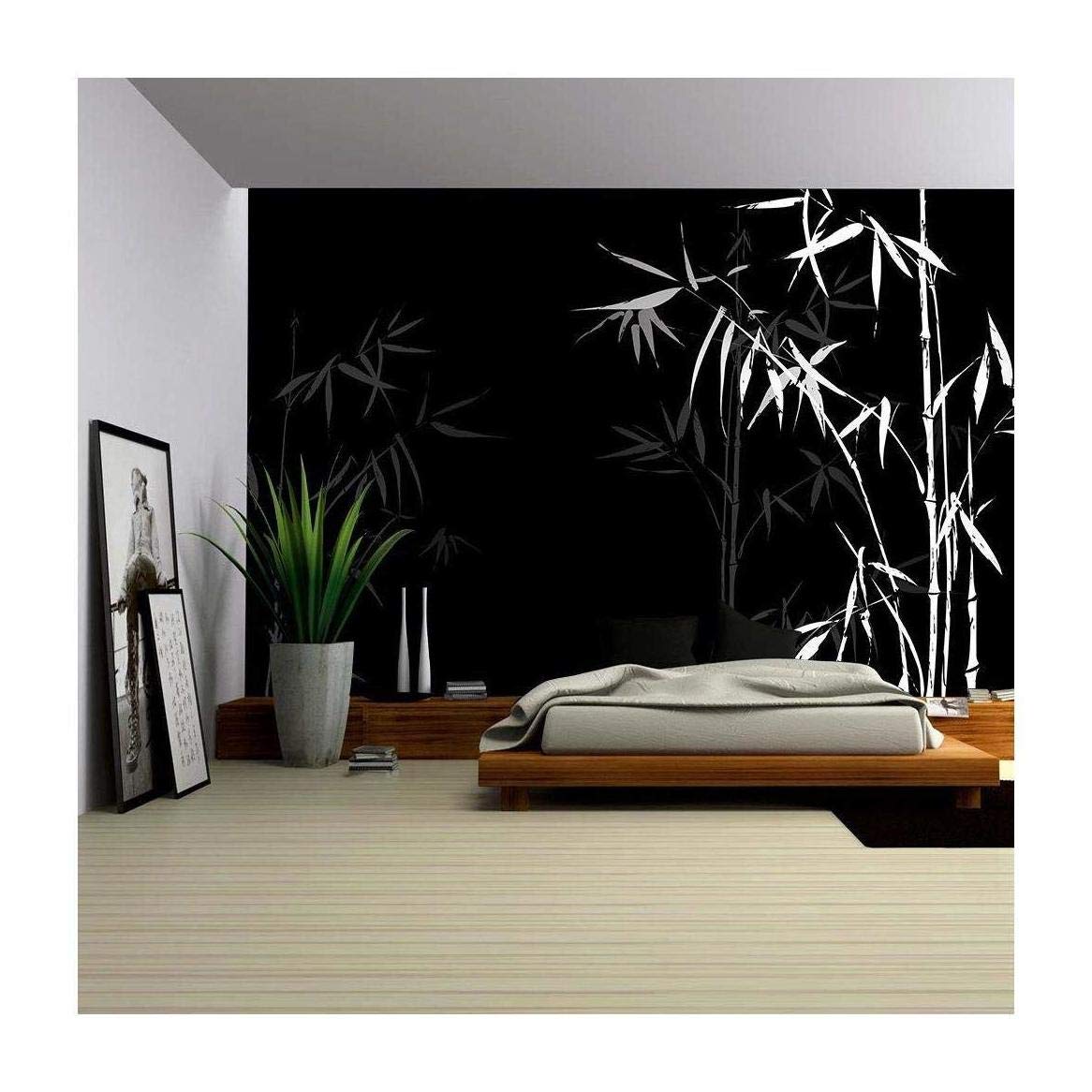 Among the vivid oriental bedroom decor ideas in our collection, this one is unusual!
It's not a canvas; it's a full mural with a black and white theme.
This piece of oriental bedroom decor presents a field of thin-stemmed bamboo at night. You can see the leaves on the bamboo plant in the front and the outlines of more in the background.
Something about the shades reminds you of a starry night. As if you're gazing up toward the sky and counting the stars!
This mural is an outstanding choice for a bedroom with a simple black and white theme.
Elegant And Traditional Oriental Bedroom Decor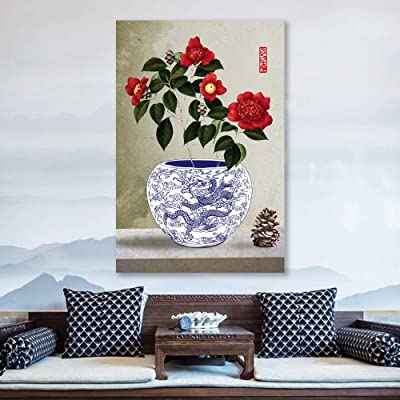 What's the most favored and familiar decorating item in a house?
A vase with flowers!
This vase is blue with beautiful patterns that are not strictly modern. You can even characterize it as vintage.
Did you know?
In Chinese culture, some colors such as red, yellow, and green are considered lucky. The blue color also is essential. It can symbolize immortality, advancements, and the spring season. The season of new hopes and opportunities!
This canvas combines two unique colors in the right balance. The contrast is captivating in itself with red flowers and the calming shades of blue in the vase.
A vase of flowers looks beautiful anywhere (and everywhere), and this art is no different. Excellent oriental decor can improve the look and vibe of your bedroom, living room, and even the kitchen!
The Blue Vase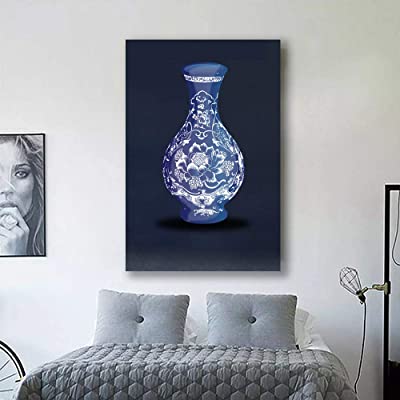 This canvas features classic oriental bedroom decor featuring a classic blue vase!
The painting features a magnificent ceramic cobalt blue vase. It has white patterns with a blue background. Two simple colors that make up an ageless beauty!
In Chinese ceramics, cobalt blue and white are used a lot (along with yellow).
The cobalt blue color became significant in the 14th century. The color was made using the cobalt imported from Persia. Blue ceramic was scarce at that time and used only in limited quantities!
You will see the color a lot in the Ming dynasty porcelain. Porcelain, from that era, was widely influenced by Islamic art.
An actual porcelain vase can be expensive, but this cheap oriental bedroom decor is the next best thing!
Place it in your living room, so your guests have something to admire and enjoy!
The Oriental Princess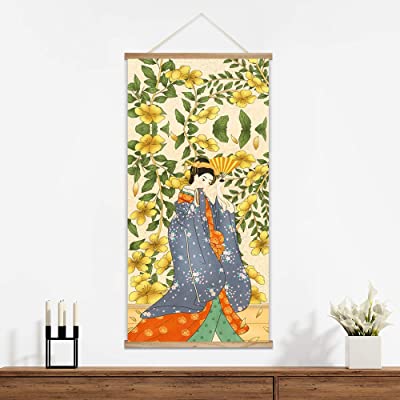 In all cultures, time periods and ages, there are stories featuring princesses as protagonist.
This oriental art piece presents a Japanese princess walking around a garden. She's holding a fan in her hands, and she's holding her long sleeves up to hide her face.
The beautiful yellow flowers make for a magnificent background. They introduce a vivid shade that brings life into the canvas.
You can put this canvas in your living room to brighten it up with vivid colors!
Cherry Blossoms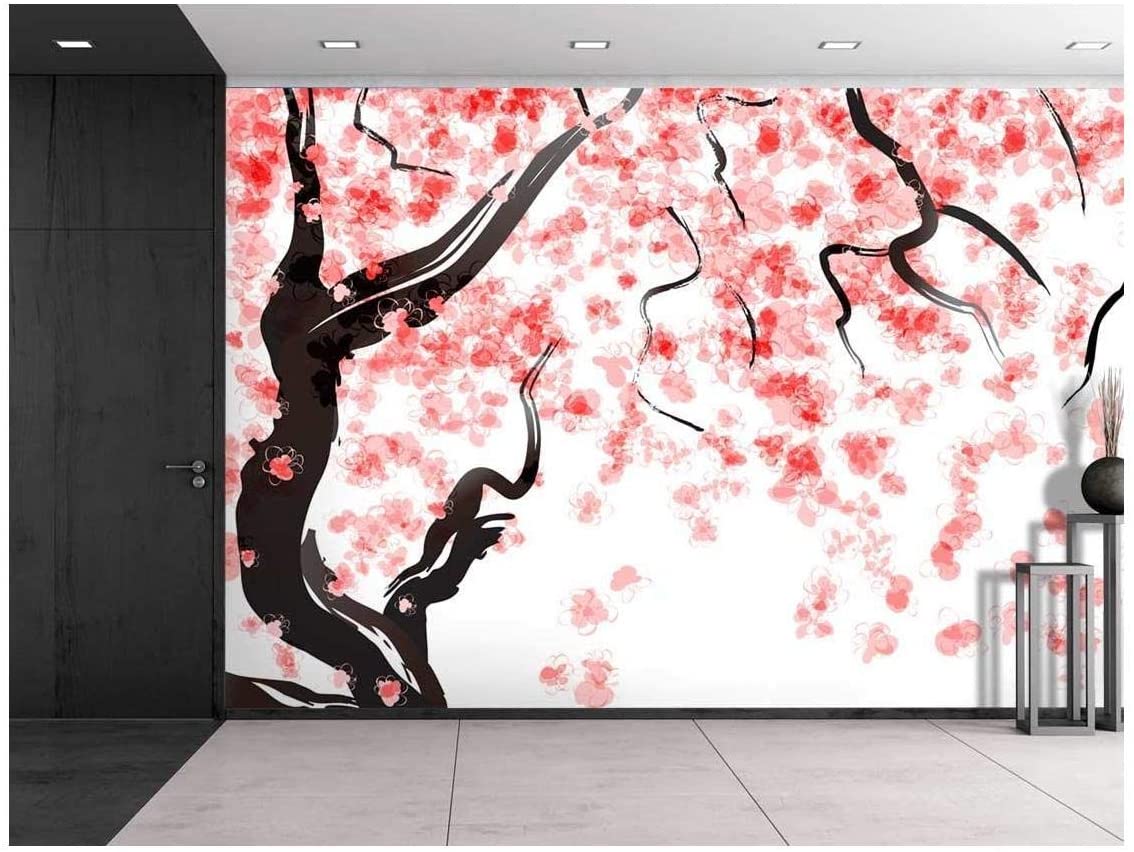 Cherry blossoms are one of the most breathtaking flowers!
It has a very short life span and blooms for only about a week!
The cherry blossom season lasts for only about a month.
The beautiful cherry blossom plants represent something significant.
However beautiful something may be, it still comes to an end.
In Conclusion
The oriental theme brings a lot of beauty and culture into a home.
If you want something sophisticated and straightforward, then go for oriental home decor in your home!