We see beautiful paintings all the time but quotes for wall decoration are a rather refreshing change. This style of wall art combines the beauty of a canvas painting with meaningful words. They're not subtle but rather bold.
The meaning of a painting may take a few seconds to sink in but quotes are much straight forward. They simply express it straight!
The best thing about this collection is that most paintings are three-paneled. You can hang them together, separately in a room, or anywhere in the house. Each portrait tells a story of its own while completing the set at the same time!
In this post, we have reviewed some of the best quotes for wall art. Whether it's a nursery or a living room, you might discover the ultimate quote wall art for your lovely home.
Why Should You Choose Quotes for Wall Decoration?
Quotes for wall art not only brighten up space but they also brighten up the mood. Whether it's for your home or the office, quotes give your walls an artistic and innovative look.
However strong we are, these quotes for wall decoration are a constant reminder to be the way you are!
Be You!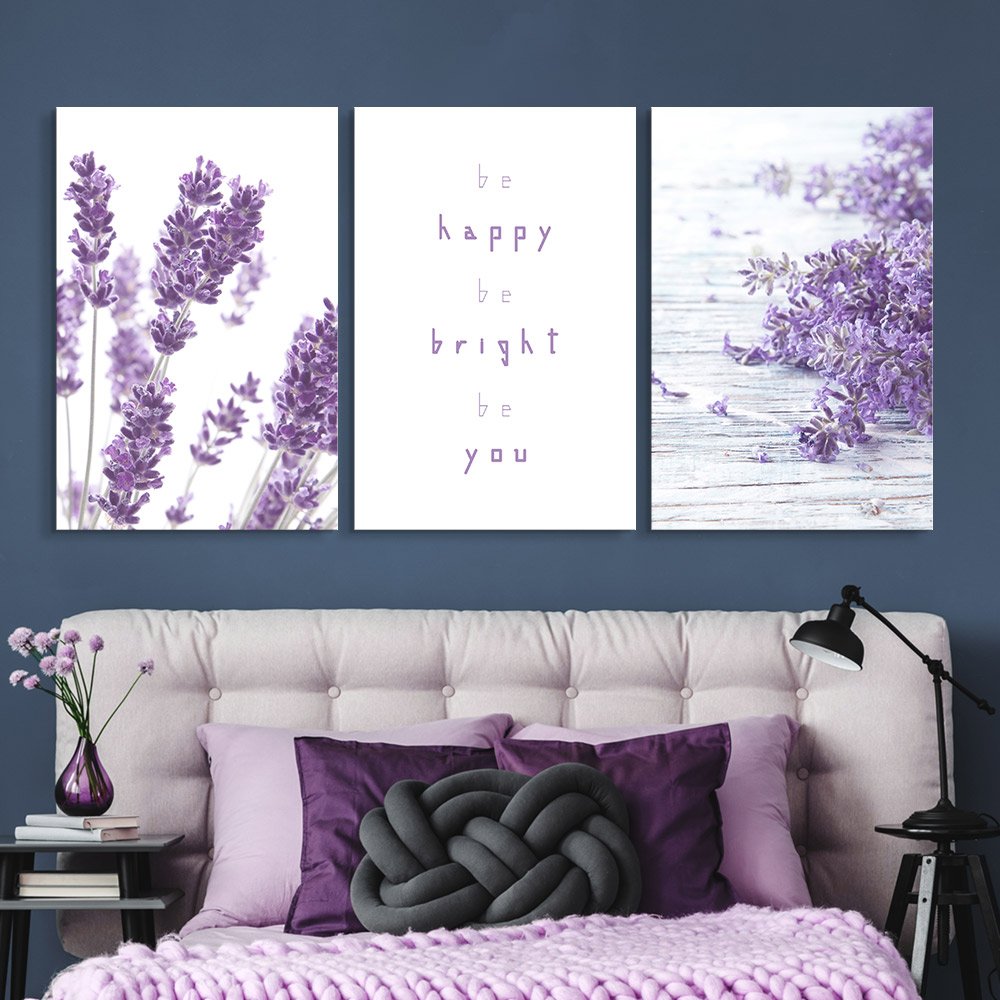 This painting is the motivation that you need with coffee every day. A reminder that no matter how things are going, you need to be happy, bright, and to put it simply, be yourself!
This three-panel painting is great for those who are looking for something traditional. The theme of the painting is a classic purple, and the long-stemmed flowers give it a refreshing look.
Mountain Quote For Wall Decoration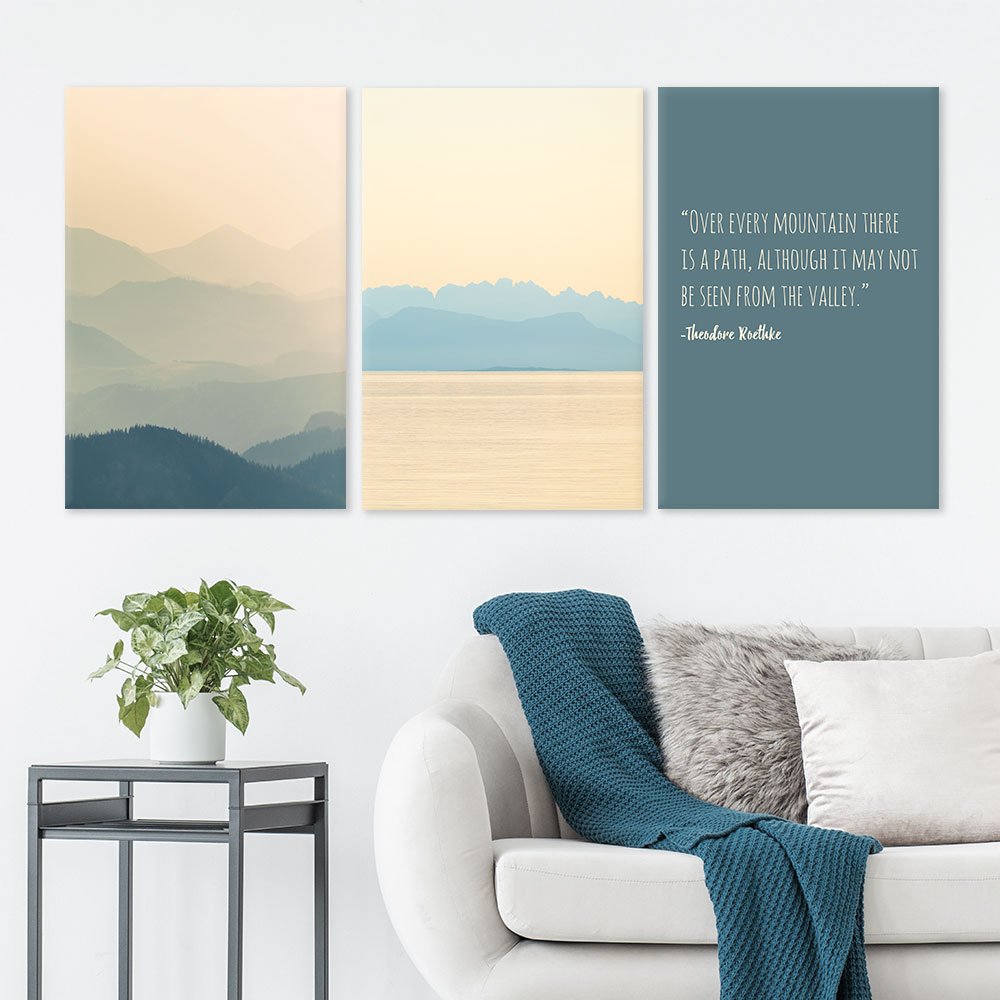 This three-panel painting presents a quote by Theodore Roethke with beautiful scenery. The painting prints mountains and the sea in a decent shade of blue and yellow.
The image kindles the wanderlust inside yourself and makes you want to explore. The world around and inside you!
This is the timeless wall decor for your living room, bedroom, or workplace. It's not very bright but rather calming to observe!
The Little Things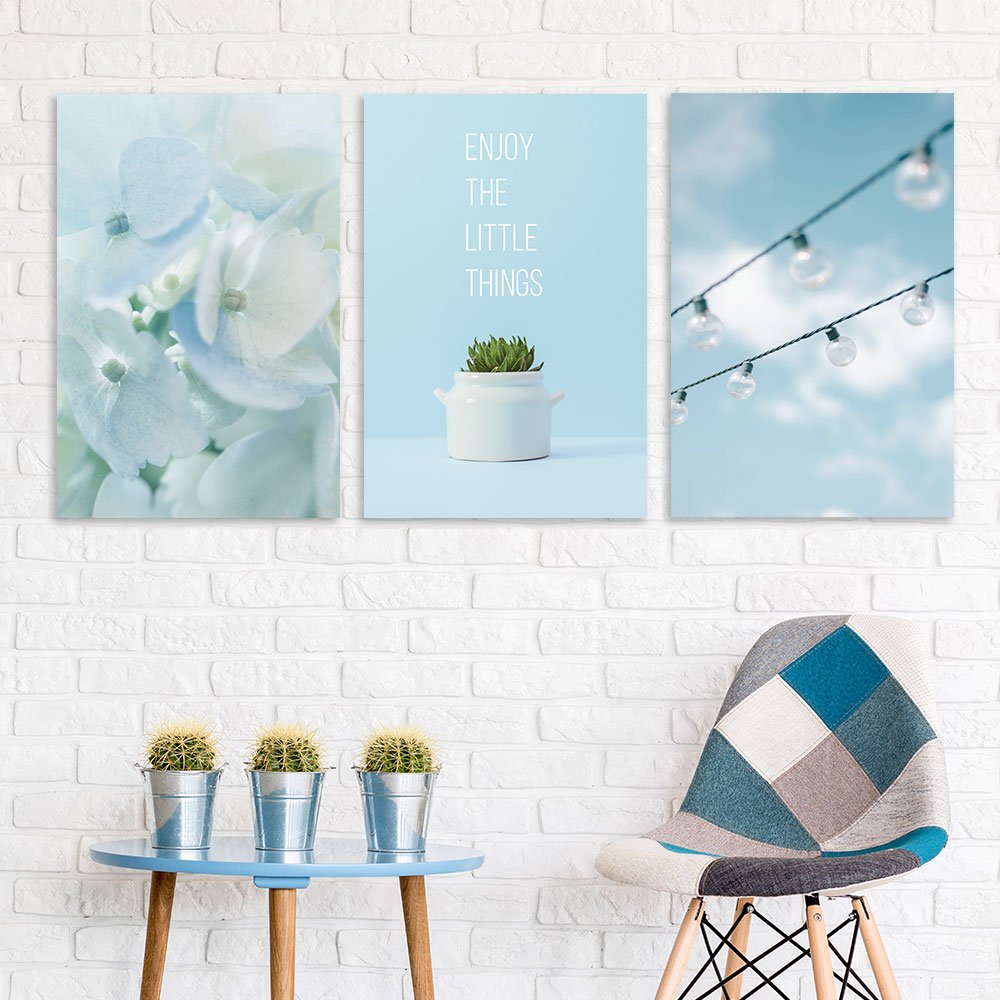 So many people wake up every day, get a cup of coffee, and go about their business. During the grind, one may not take time to appreciate and enjoy the little things around them. A pretty flower, a bird, the sky, and so much more.
This 3 panel canvas set reminds you to take a moment out of your day and appreciate how beautiful the world is! The wall art quote print features blue sky with little white flowers. The colors alone would make you look up at the sky and connect with nature!
Simplicity Quotes For Wall Decoration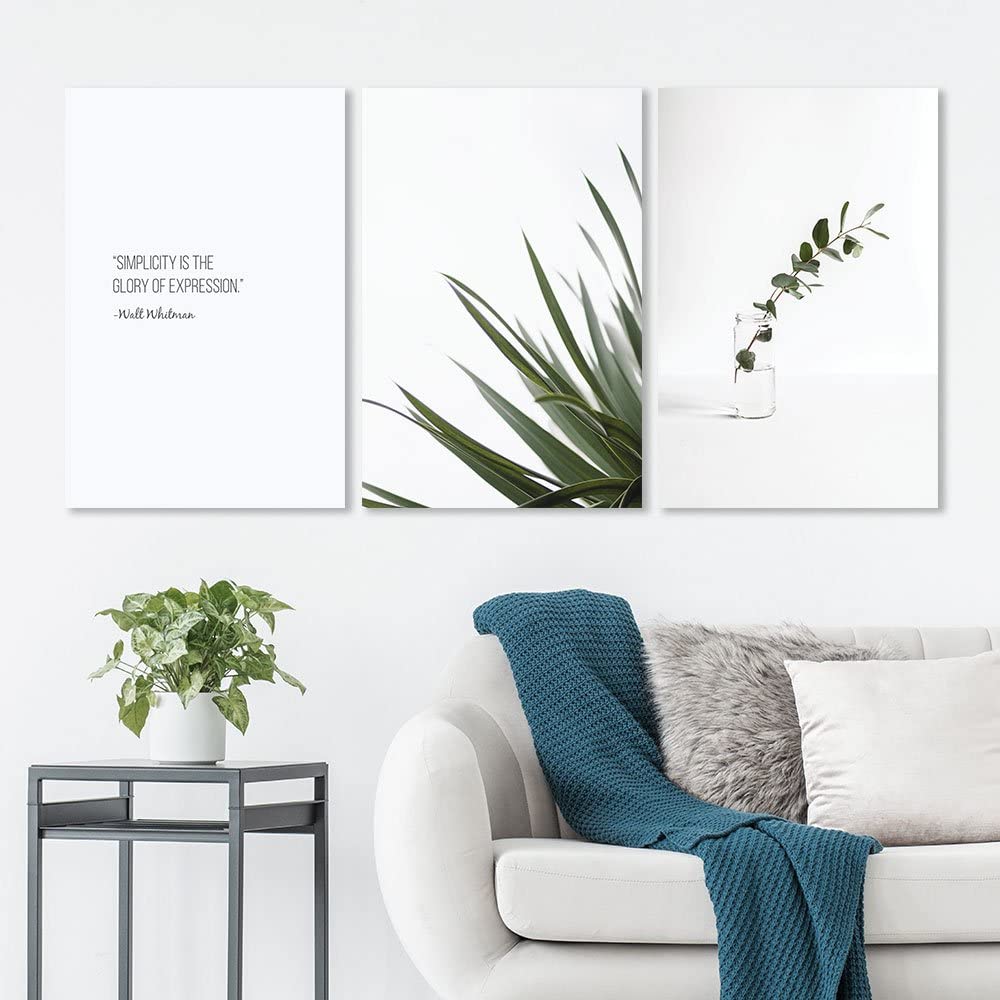 When everyone is looking for something marvelous, we often forget that the beauty you find in simplicity is also something to behold.
The three-paneled painting is adorned with small plants. The image itself portrays how simple beauty can be!
Life is Full of Possibilities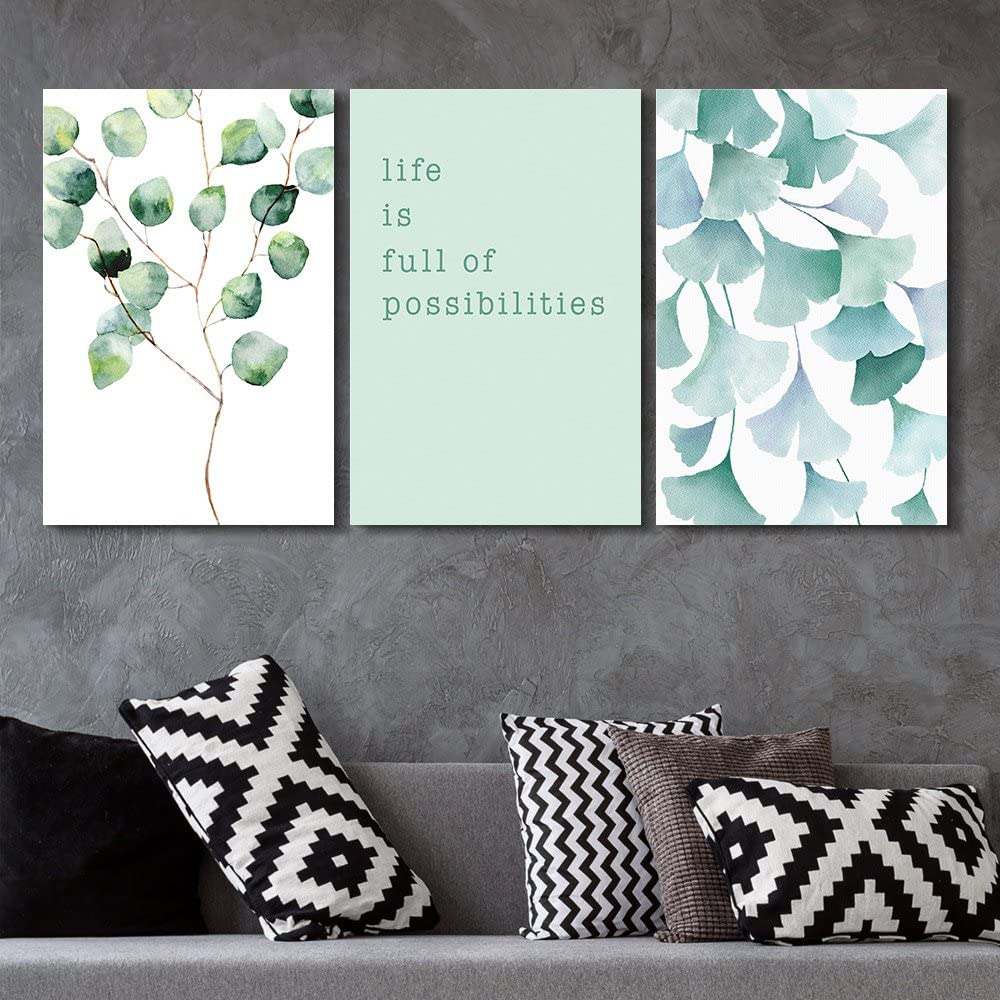 When something is ending, it's only natural to be scared of what's coming next.
At such times, you need to remember that life is full of possibilities. When one door closes, another one opens.
The natural theme of the portrait makes it a perfect choice for your living room, bedroom, and especially the workplace. To remind you every day that the end of one chapter marks the start of another.
The Red Balloon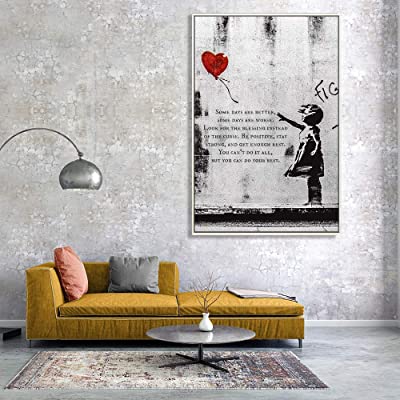 The red balloon portrays the UK's most favorite graffiti artist Banksy's popular art, Girl With Balloon. Unlike other art pieces in our collection (so far), this is a portrait instead of a three-panel set.
This painting prints one of the simplest and most heart-breaking incidents in one's life. For a kid, losing a balloon or for an older person, losing your heart (figuratively).
The quote reminds you that no matter how bad your day was! It was just one day. You will see better ones.
This classic theme makes this love quote canvas wall art great for your bedroom and the living room.
The Tree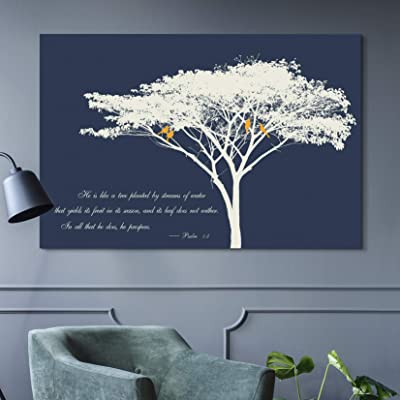 Looking for bible quote wall art for your living room?
We have the perfect verse from Psalm to adorn your walls and the hearts of your family.
This painting presents psalm 1:3 followed by a big white tree with some birds. The dark blue theme with the white tree and little specks of yellow birds make the quote come alive in the painting.
One of the most beautiful art pieces to make your home beautiful and if you desire, to revitalize your faith.
Spring is Here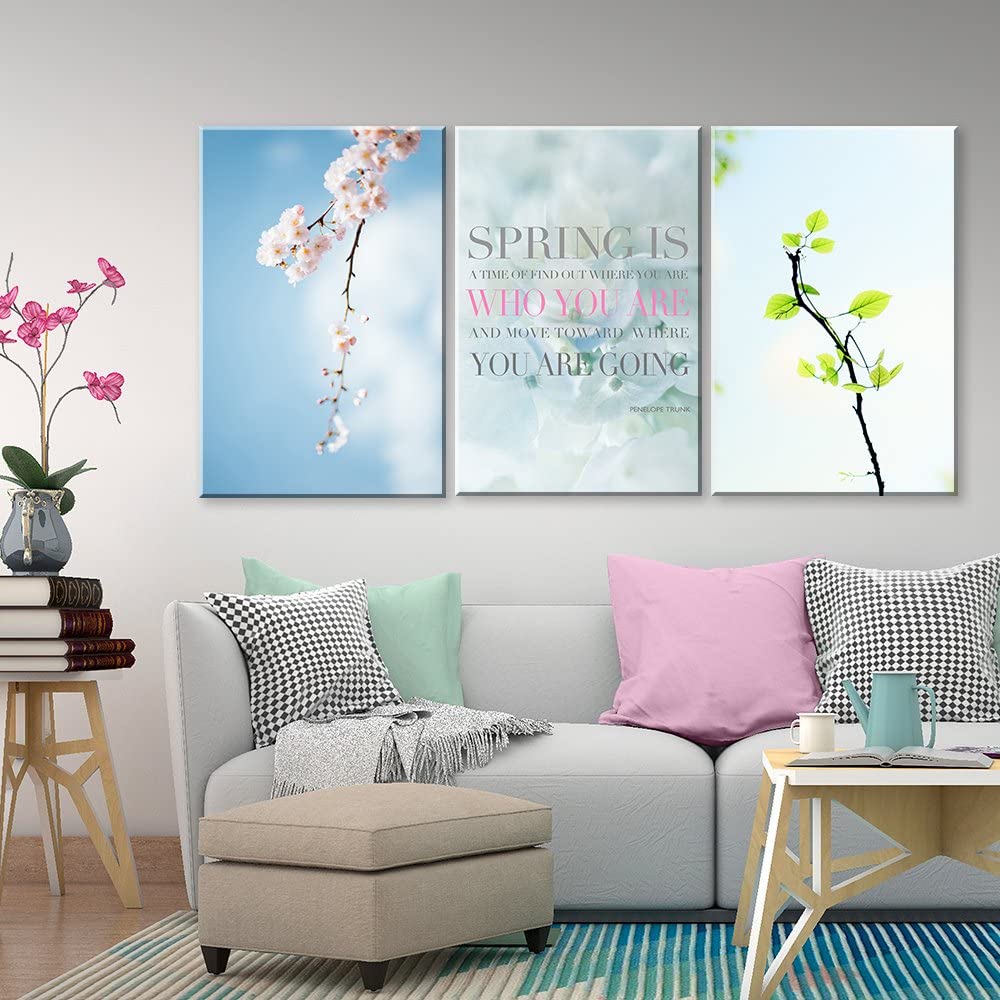 Spring is indeed the perfect time to explore and find yourself. To look for new opportunities and pave new paths to success.
This portrait is a must-have for your spring collection. With pink flowers on one side and newly blossomed leaves on the other, this wall decor describes spring in both words and colors.
New Beginnings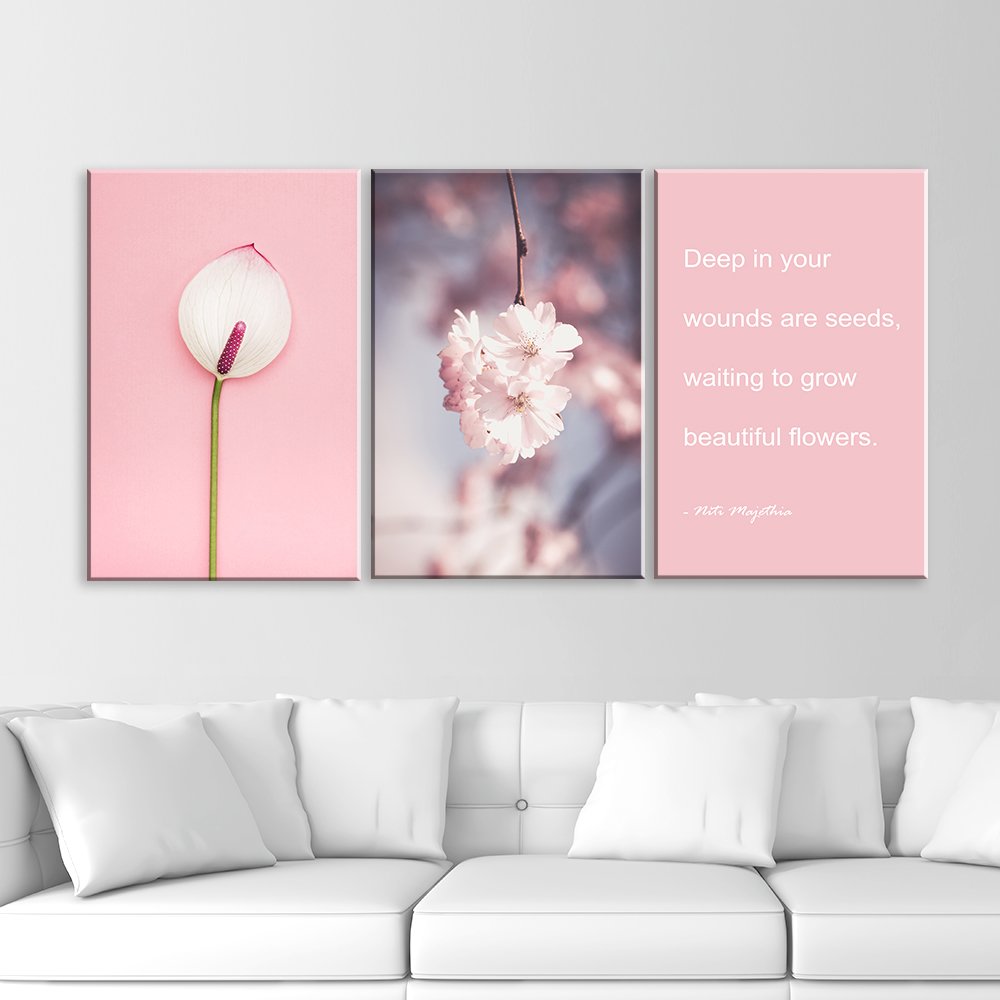 Life will always give you wounds. You'll stumble down the path and hurt yourself. What this painting reminds you of is to maintain positivity.
This rosy three-panel set is also the perfect wall art for your baby girl's room. To remind her to never give up, as she grows.
Beach Bum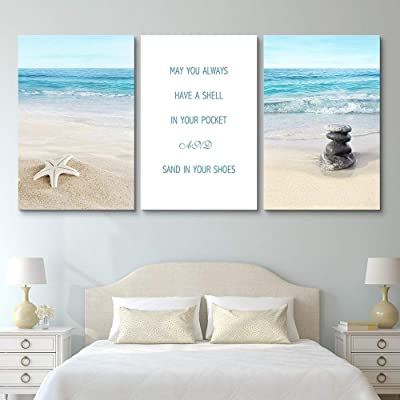 Do you consider yourself to be a beach bum?
If you do then we have a great quote wall decor piece for you. This beach-themed painting inspires you and makes you want to go to the beach.
Dandelions Quotes For Wall Decoration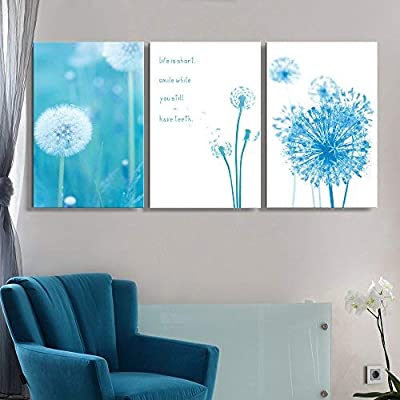 In this quote wall decor, the artist has captured the soul of these flowers. The blooming blue flowers have a calming effect on you every day and are perfect for any room and wall colors.
Be the Rainbow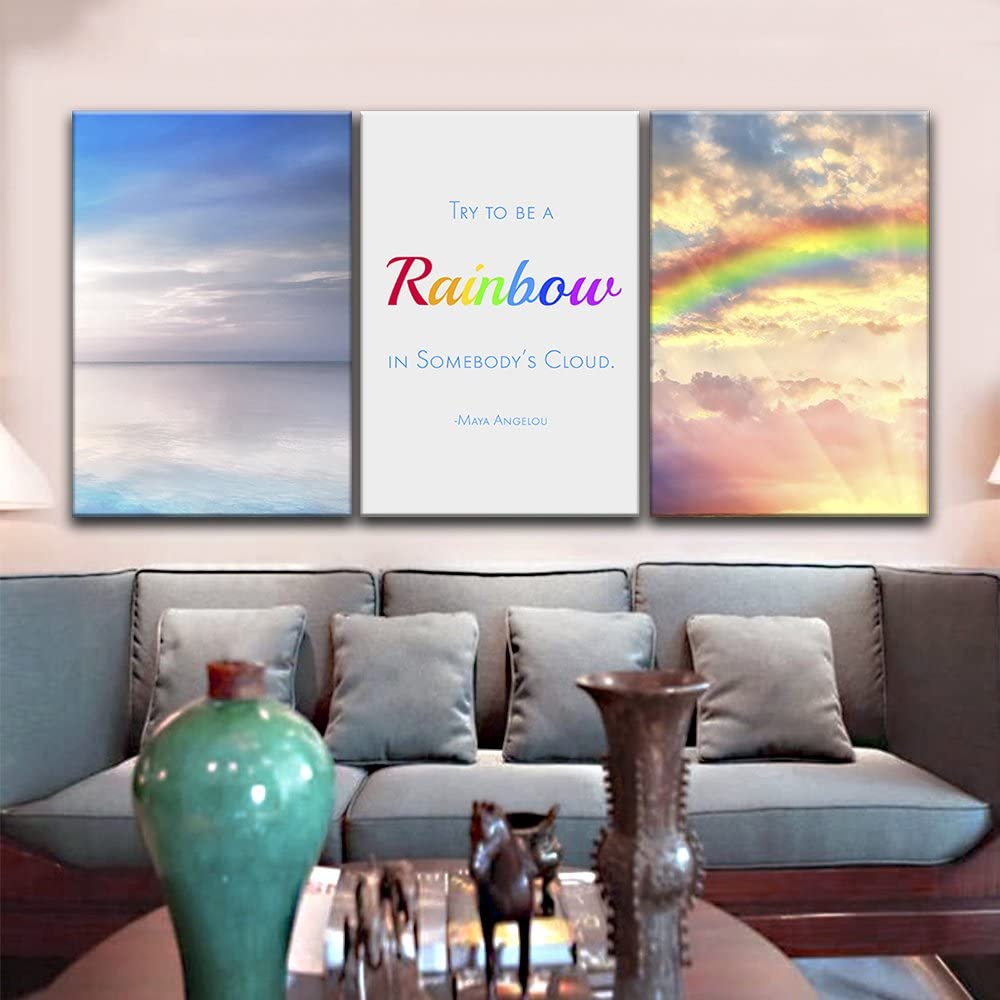 Empathy is most certainly a treasured quality.
This painting reminds you that if someone is going through a difficult phase, a little kindness can make their day. You can bring some happiness into someone's lives with a smile.
The vivid colors in the painting make it the perfect choice for a nursery. It will brighten up the room and help kids understand the importance of empathy.
Some Mermaid Quotes For Wall Decoration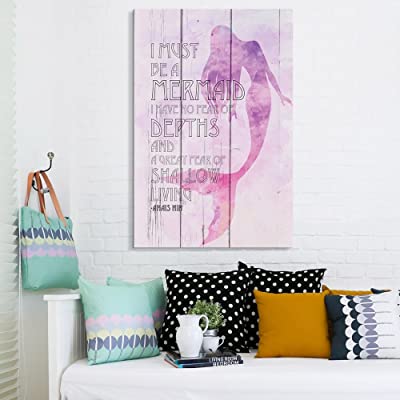 The rosy theme with a mermaid makes this print stand out from the crowd.
It's a constant reminder to the bold, fearless person inside you. A reminder that no matter how deep something goes, you can be brave enough to explore it!
Today, Not Tomorrow Quotes For Wall Decoration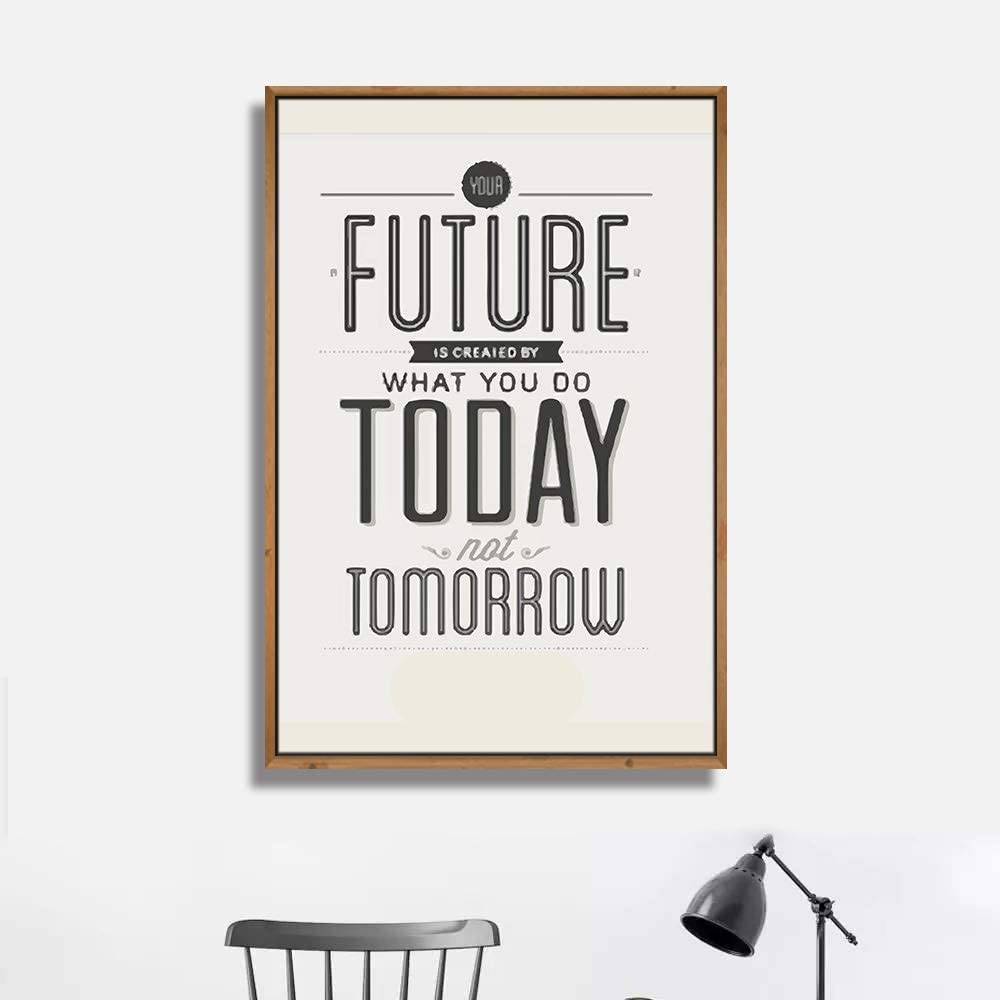 We have the ultimate study room or workplace quote for you!
When you're procrastinating, just remember that your present actions decide the future. Tomorrow never comes, so why let something volatile decide your future?
The shades in the painting are simply classic. They work well with all wall colors, and look great even in small rooms or hallways! It's all the motivation you need to get through the day!
Experiments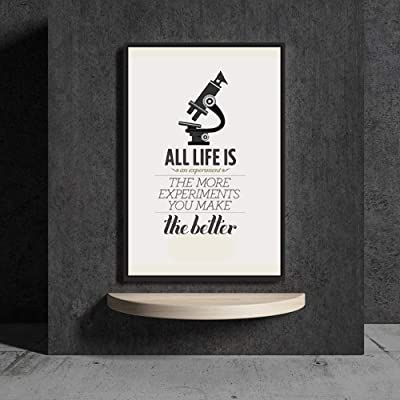 Experiments are an important part of any scientific theory and life. You'll never know how things will work out until you experience them.
The portrait is very simple with a black and white theme. You can hang this wall decor in your bedroom, workplace, or the living room.
The best part? This wall art is ideal for small spaces as much as large ones.
Stay Hungry, Stay Foolish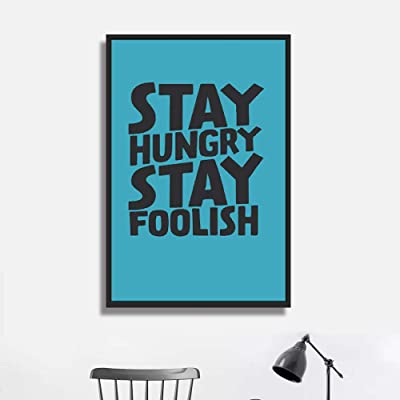 This famous quote by Steve Jobs is a reminder to always strive to be your best and don't be afraid to make mistakes on your way there.
Final Words
Quotes for wall decoration say things that we're unable to say otherwise. From a welcome mat to a love song, and "please don't litter" signs, we see it every day!
Pick your favorite quote wall art today and say it all!