Need some good restaurant decor ideas? Then you are in luck!
Just for you, we have compiled together a list of restaurant wall decor ideas that will bring life to your walls.
There is a limit on how glamorous your room can look with a decent paint job. Which is why statement work of art pieces go so far in amplifying the current state of your walls. We have ideas that can help ignite your creativity and give you several decor options to choose from.
If you are interested in making the most out of your restaurant decor ideas, take a look at our list below. You will end up finding out which ideas work best with your decor taste.
Dine On Your Mind Restaurant Decor ideas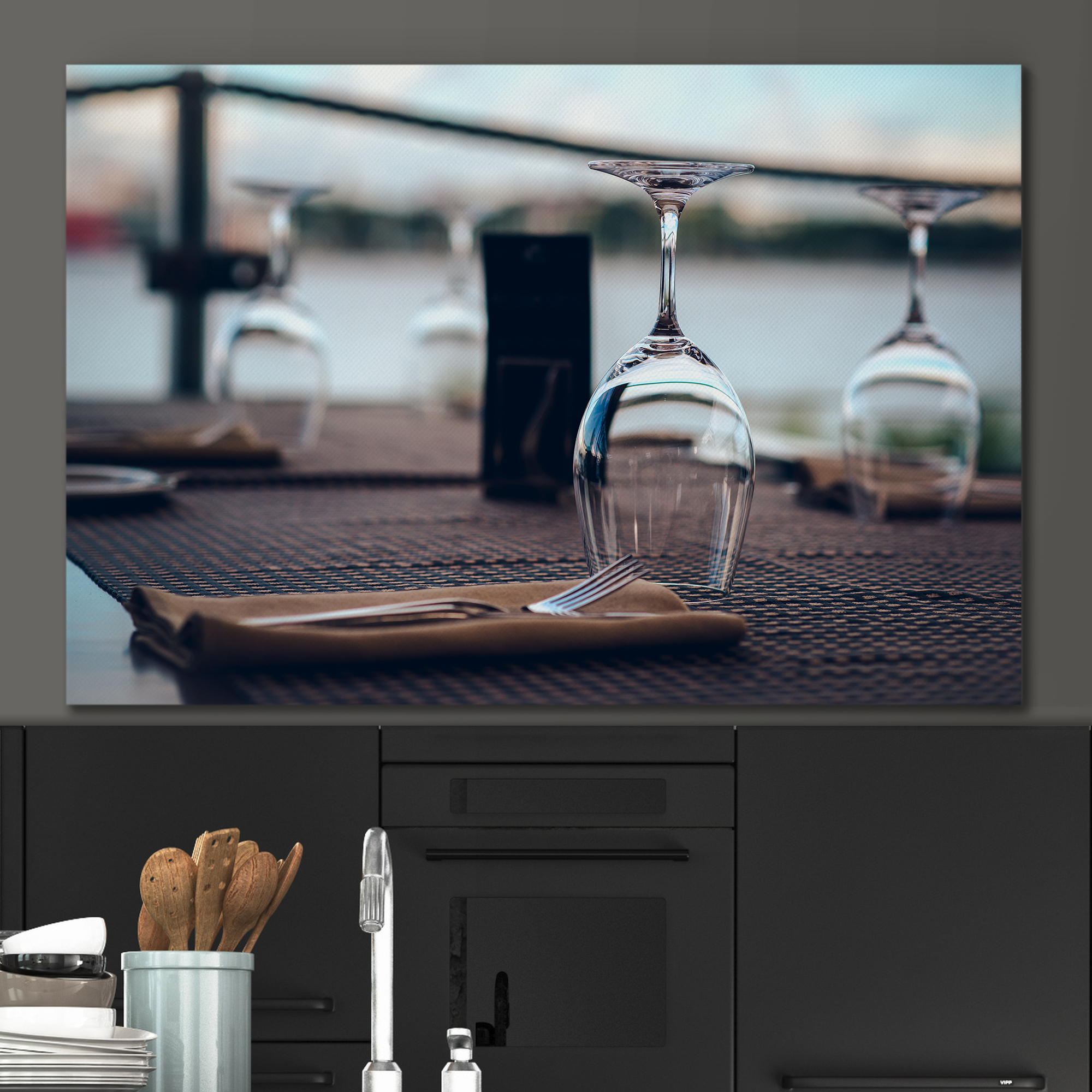 Tableware art prints can set the tone of "time to dine." The zoomed-in wine glasses work well in highlighting the sharpness and colors of the canvas. That way this print ends up catching your eye no matter where it is placed in the room.
Tower of Glass Restaurant Decor Ideas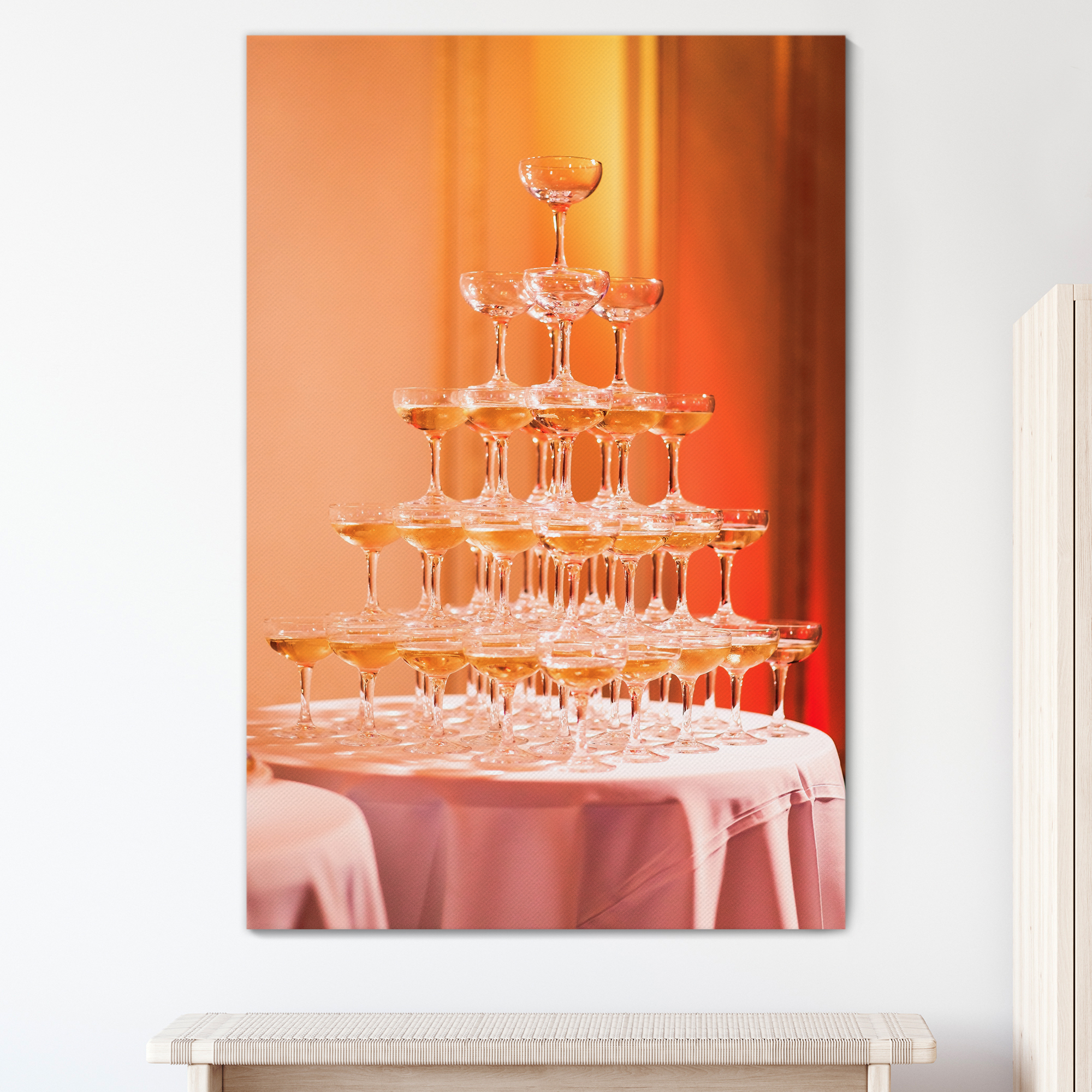 Do you have a keen eye for wine art prints that have a statement design? Then this canvas art might be up your alley. The arrangement of the towering wine glasses represents sophistication and visual art at its finest. Moreover, the color scheme works just as well in amplifying the ambiance within its space.
For The Love Of Vegetables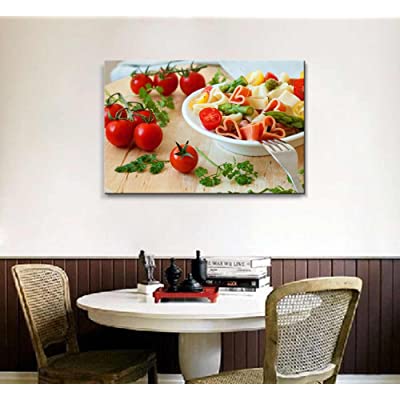 Vegan or not, making use of vegetable themed restaurant art decor is a great way to revitalize your room space. A tomato salad print is an efficient mix of contrasting colors. Not only does the visual of the print freshen up the room-but it also works well against any kind of colored walls.
Tableware Restaurant Decor Ideas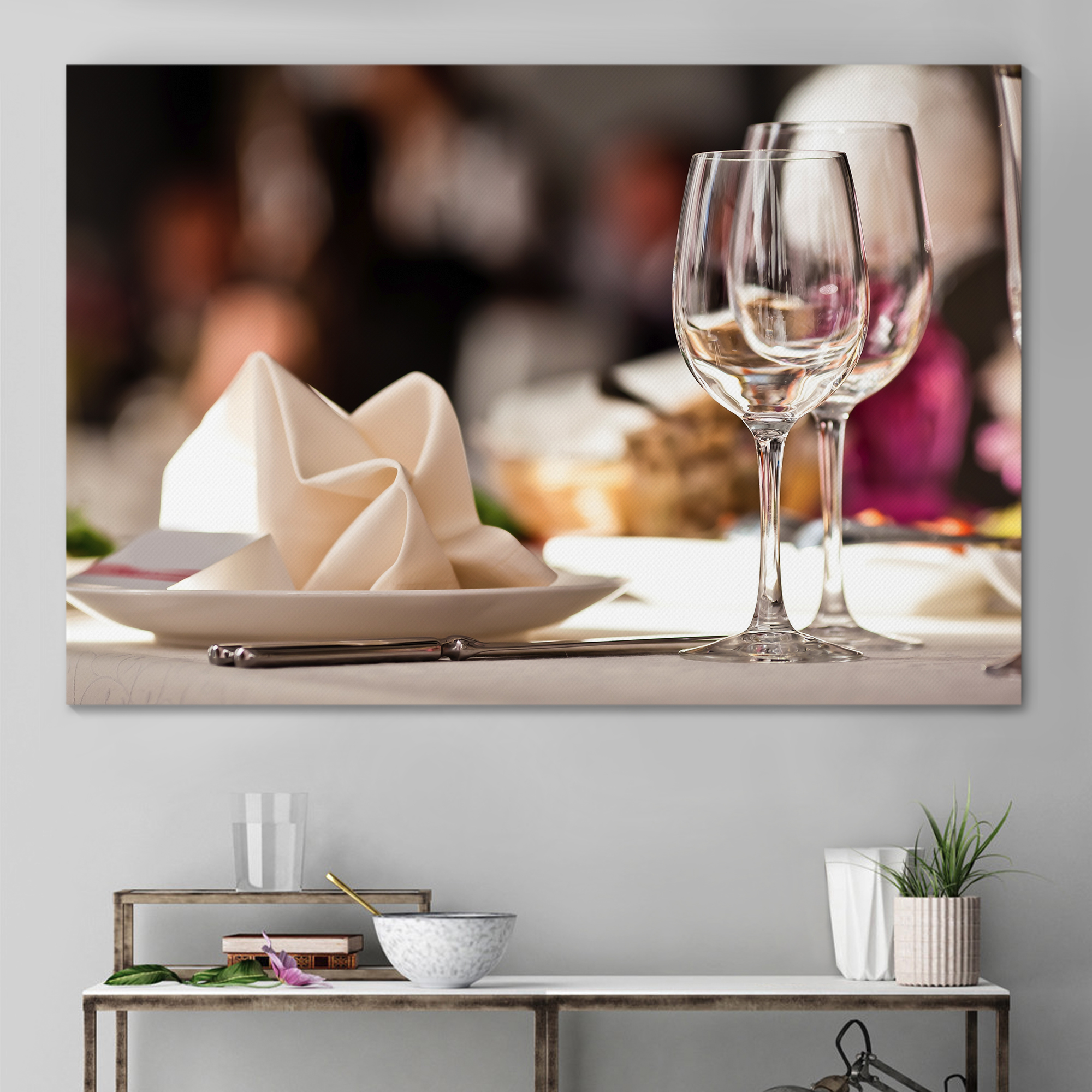 Here is another great example from restaurant table decor ideas. This tableware print expresses finesse with its elegant use of wine glass and napkin placement. It is pleasant for the eye yet also captivating to its viewers.
Spoonful of Spice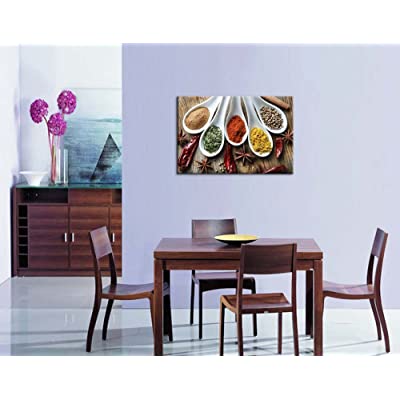 Spice up your walls-with actual spice art prints! This canvas can be a great way to convey your love for spices to your guests. Regarding rustic restaurant decor ideas, the different spices are a great combo to be used here. The contrasting colors and textures that mesh well against any type of background.
Fork Display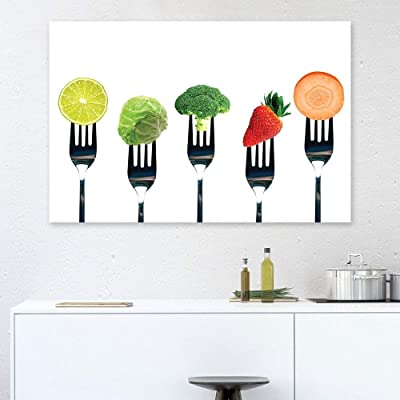 How about adding some kitchen utensils – specifically forks – to your wall decor? But that's not all. It's the addition of different types of daily
food
items at the ends of each fork. Art with depth yet also simplicity in its frame.
Sweet Tooth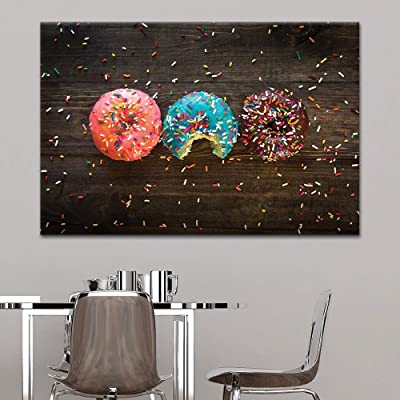 Do you have an undying love for sugar and just have to make it a part of your daily lifestyle? Say no more. This sugary work of art is both appetizing and visually delectable. It gives your mind a sugar craving you never thought you needed until now.
Nature's Warmth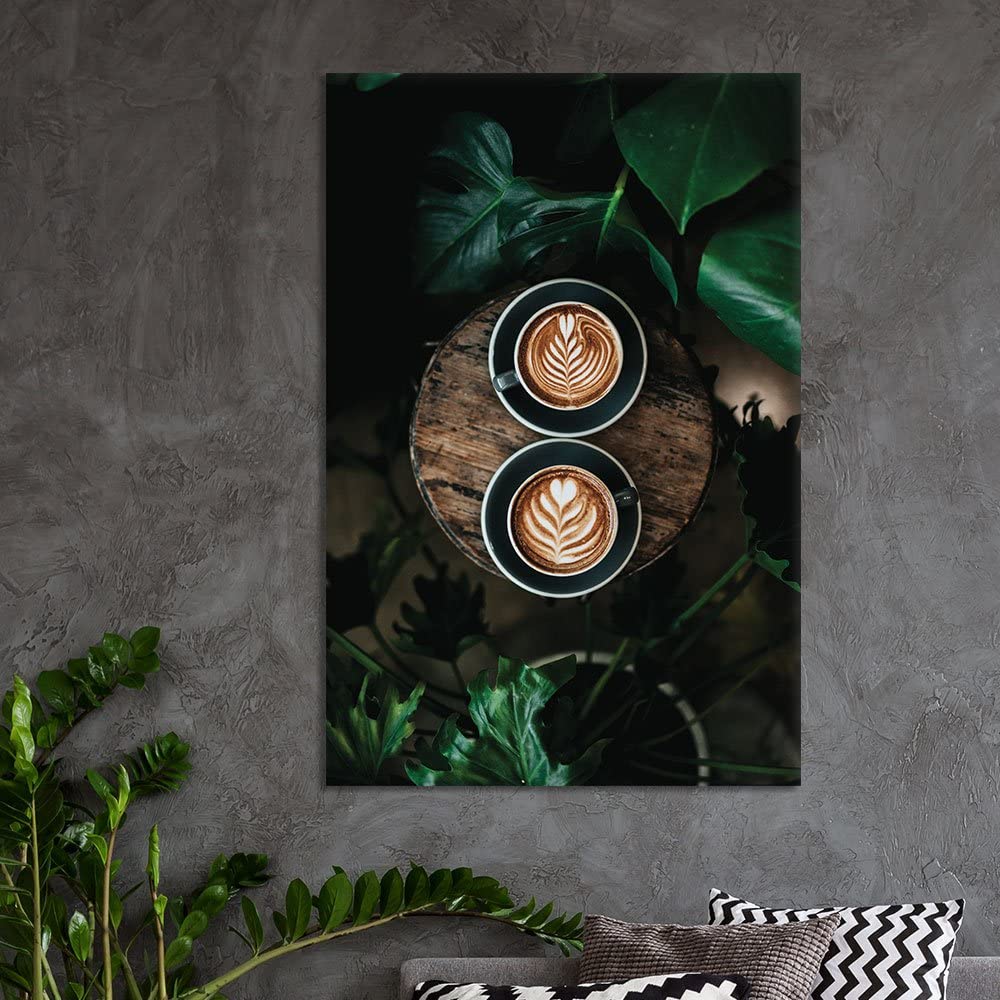 Drinking a hot beverage outdoors has an aesthetic vibe onto itself. This piece of canvas art is a great combination of two different themes working exceptionally well together. Nature with its wild side. The cappuccino with its warm comfort. This can be very pleasant to look at with its captivating artistry on your walls for display.
Around the World Restaurant Decor Ideas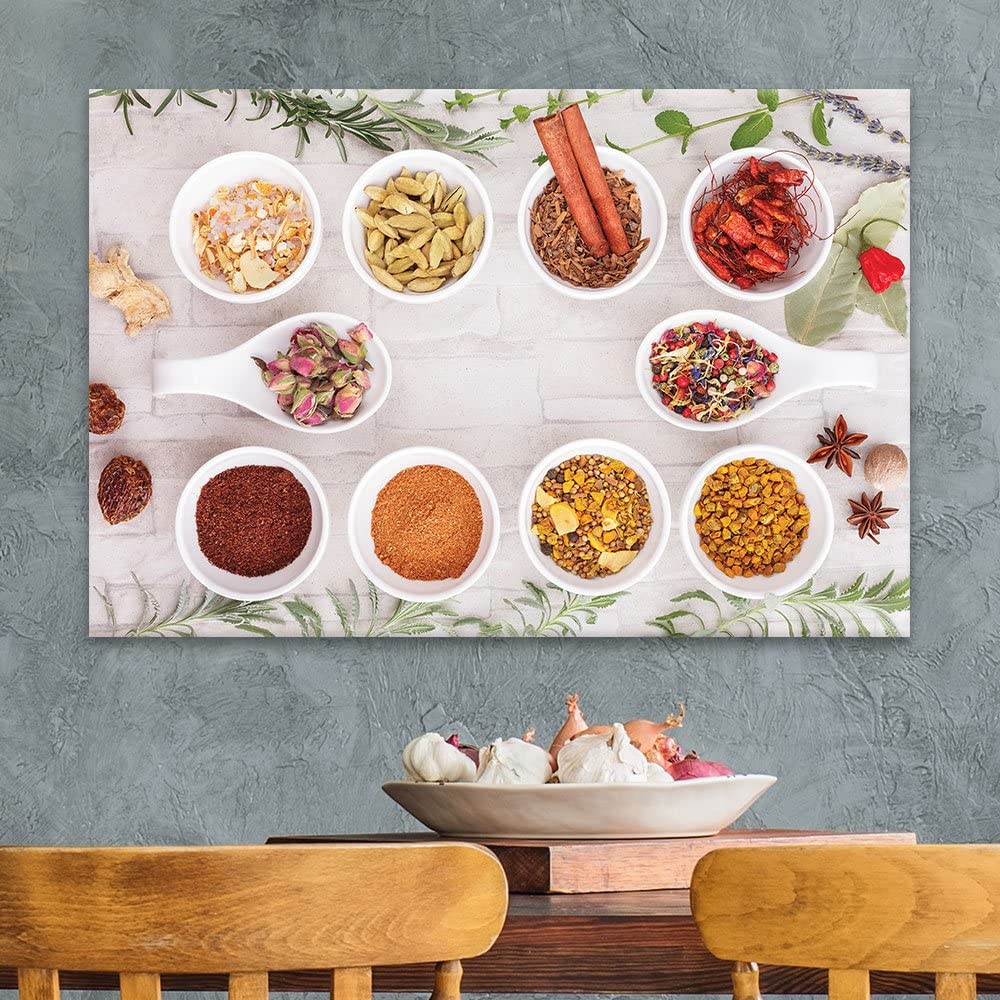 A different work of art based on another culture can be very inspiring. especially for small restaurant decor ideas. You can have a visual representation of different kinds of food from all around the world. And all within the comfort of your own home. This can be an engaging way to understand different cultures while also giving your home a touch of culture.
All In One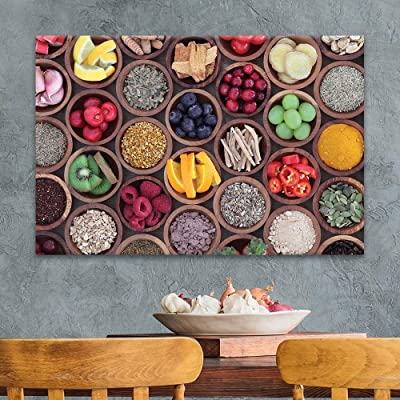 When arranged strategically, you can have several kinds of restaurant-based food ideas packed into one print. With one color at its base, the other contrasting colors end up aligning together. This creates an artistic piece with a creative charm.
Food For Thought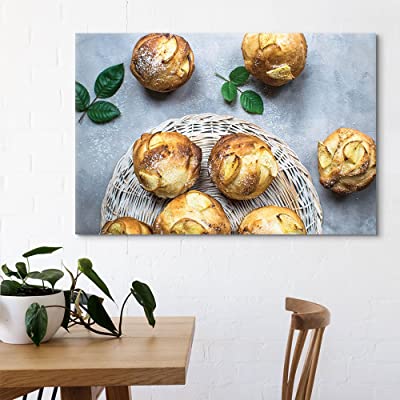 If you want something more towards an Italian restaurant decor idea, this piece of art can be an interesting portrayal of that theme. There is your classic oregano, alongside crisp baked buns. Not only do the colors make the imagery more vibrant – but the delicacy that it emits looks delicious.
Fruit Paradise Restaurant Decor Ideas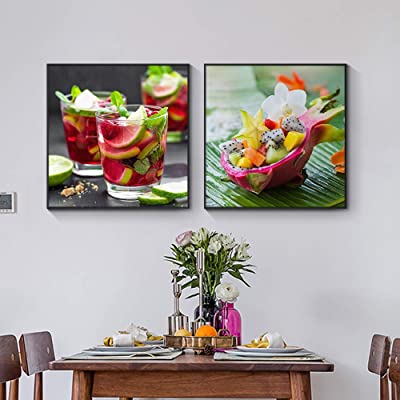 Simply looking at freshly cut fruit is revitalizing on its own. Now imagine if you had not one but TWO art prints of freshly cut fruit ready for your eyes to feast on. One served on a platter while the other as a refreshing beverage. The color scheme plus the theme of the prints work tenfold in breathing life into your wall decor space.
Words And Food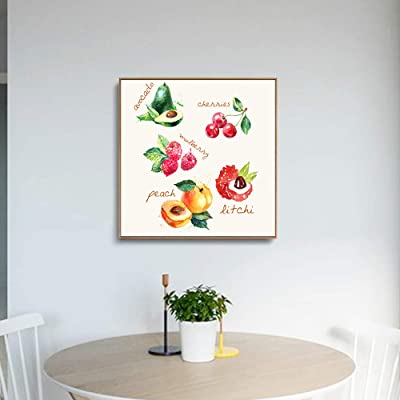 Adding phrases or words to an artistic piece goes above and beyond in being visual. You can have food items positioned on one side of the frame while actual words to each side of them. This creates a balance within the print while also highlighting two different themes in one frame.
Conclusion
Each one of these statement art pieces has its purpose and charm. Wherever you plan to hang these, they will all have a different yet striking effect on the audience.
So in the end it depends on what you wish to represent. Is it your style, your taste, or your interests? Your specialty? It takes time to think about which one catches your attention.
Moreover, another benefit of using wall decor art pieces is that you can try out any of these art pieces without having to worry about them permanently sticking to your walls. This gives you more room to experiment and find out just the right restaurant decor ideas that fit your style.