If you are a sports fan, then a sports themed bedroom might be for you!
A bedroom is a place for rest, it is usually peaceful and quiet. But too much peace may make you feel dull.
A dull space can make people feel spiritless, so you can consider some decorating ideas. These ideas can help you think about the choice of canvas in your bedroom to make it more positive.
Kinetic Sports Themed Bedroom Art Ideas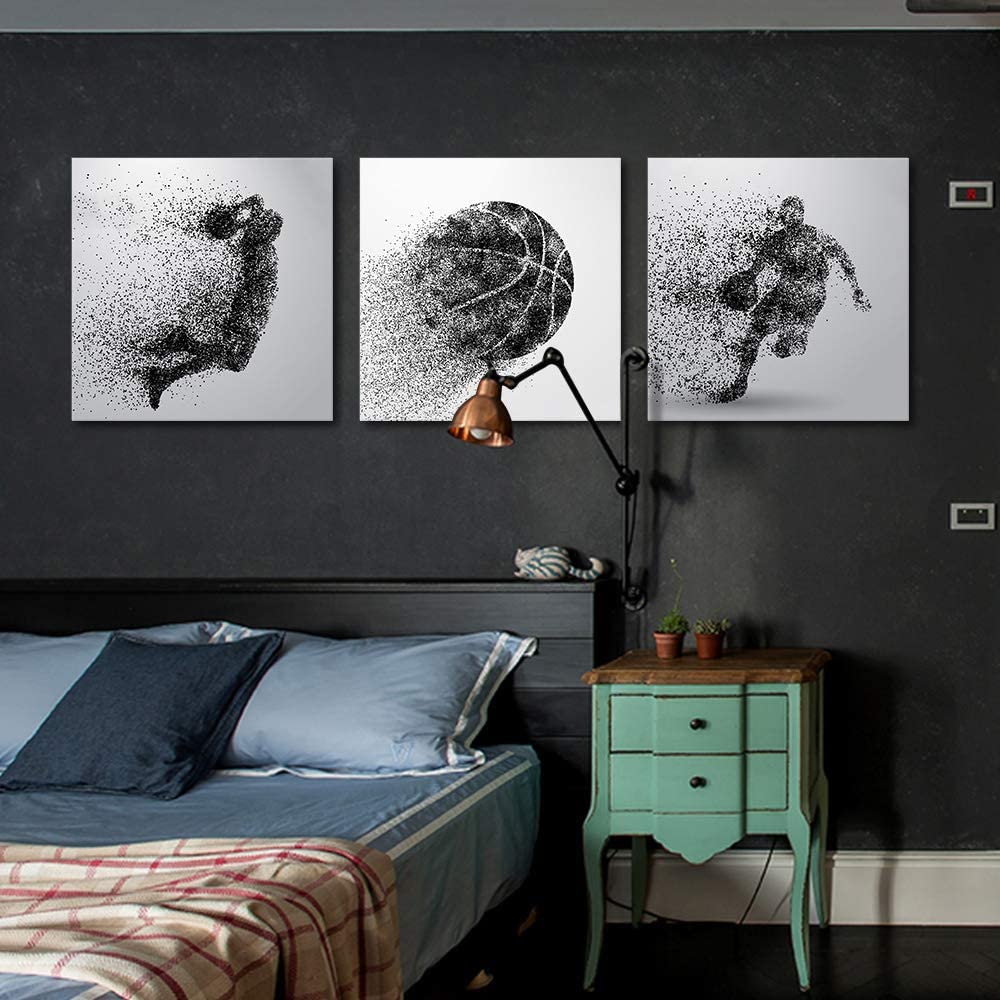 Sports can exercise the body, and may also relieve you from boredom. So why not bring the concept to your bedroom with wall hangings to make your room lively?
If your bedroom has dark color tones, canvases with bright backgrounds can be an excellent choice for you.
The style of design makes the person and the basketball seem to be moving. This can add the feeling of movement to a dull room.
A Baseball Lying On A Wood Floor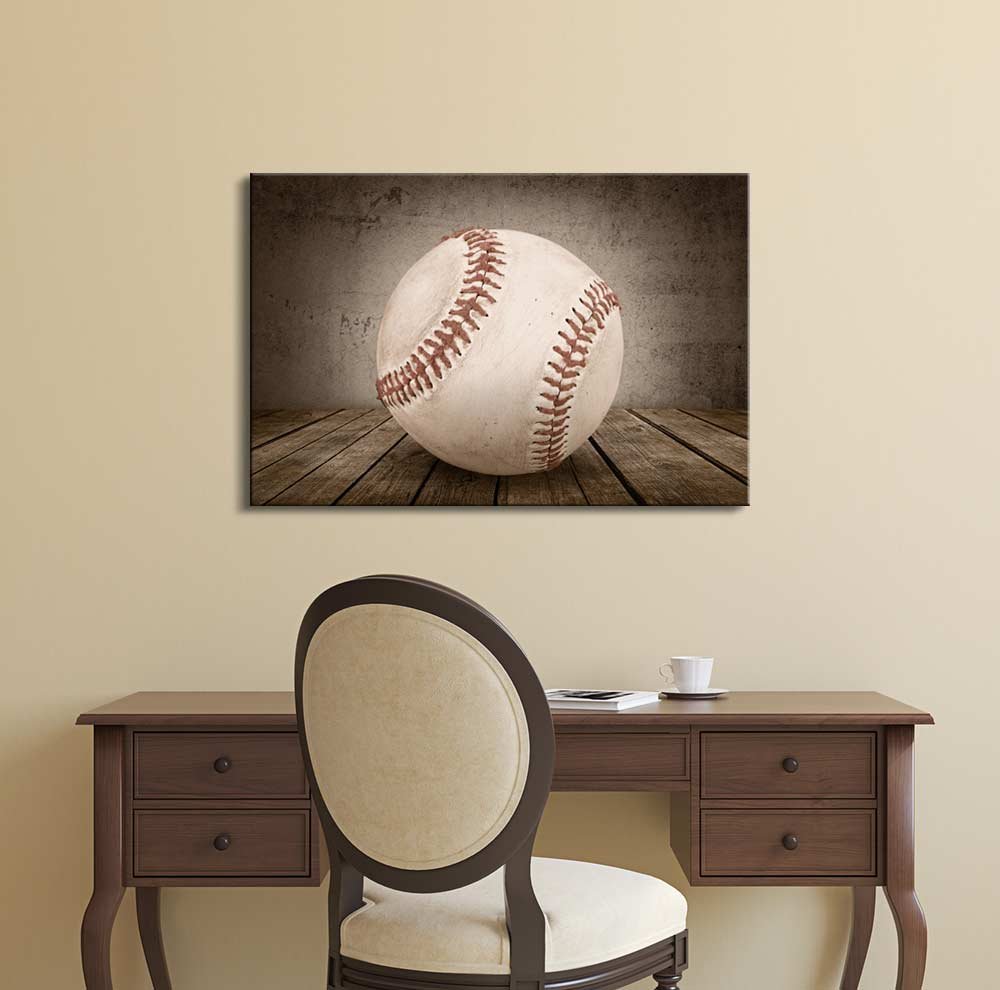 What could be more suitable for a room dominated by brown than a canvas with the same color background?
The wood color has a natural and primitive aesthetic, giving a comfortable feeling. If you like these color tones, we recommend considering this canvas for your bedroom.
Looking at the motionless baseball on the floorboards, you may feel that your mind will be as quiet as the ball is.
Unique View Of A Soccer Field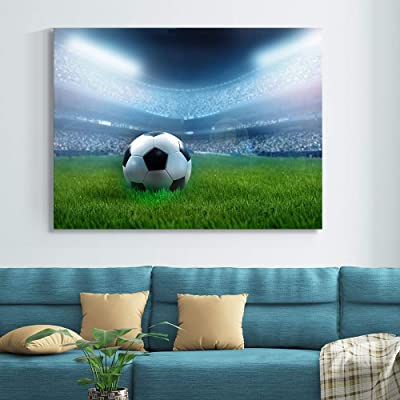 It's a view from the ground up of a soccer stadium, you can see part of the stands from this perspective. There are countless people in the audience and one soccer ball on the field.
The lights of the soccer field shine, which makes it appropriate to it in a dark space.
It could be great for a soccer fan to use this piece of art to decorate their sports themed bedroom. Soccer is so great that you will even want to jump in and play.
Colorful Football Player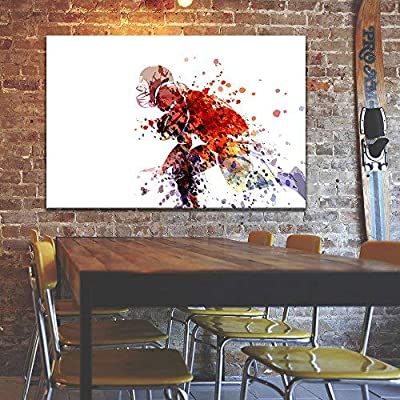 For many veteran football players, they enjoy the feeling of running around on the football field in a colorful uniform. This is because it is one of the most enjoyable moments for them.
The rich colors of the uniform may lift your spirits and fill you with enthusiasm. Its white background gives you more choices for where you can hang it.
The Soccer Ball Goes Through The Net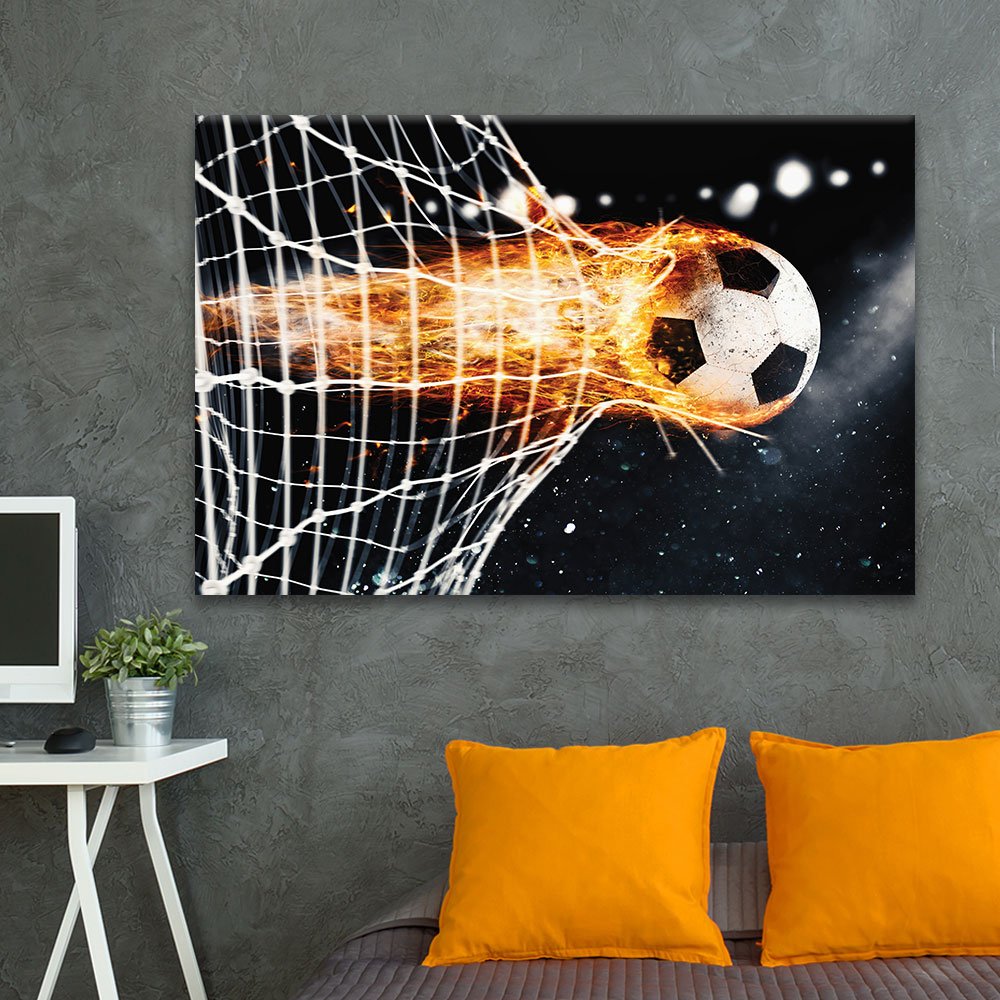 Sometimes, do you feel that your bedroom is so monotonous and dreary that you do not have energy when you are in it? Let this wall hanging make your room artistic and let the fire ignite your passion.
This piece of canvas art could be a good fit for your sports themed bedroom.
Blue Tone Canvas For Your Sports Themed Bedroom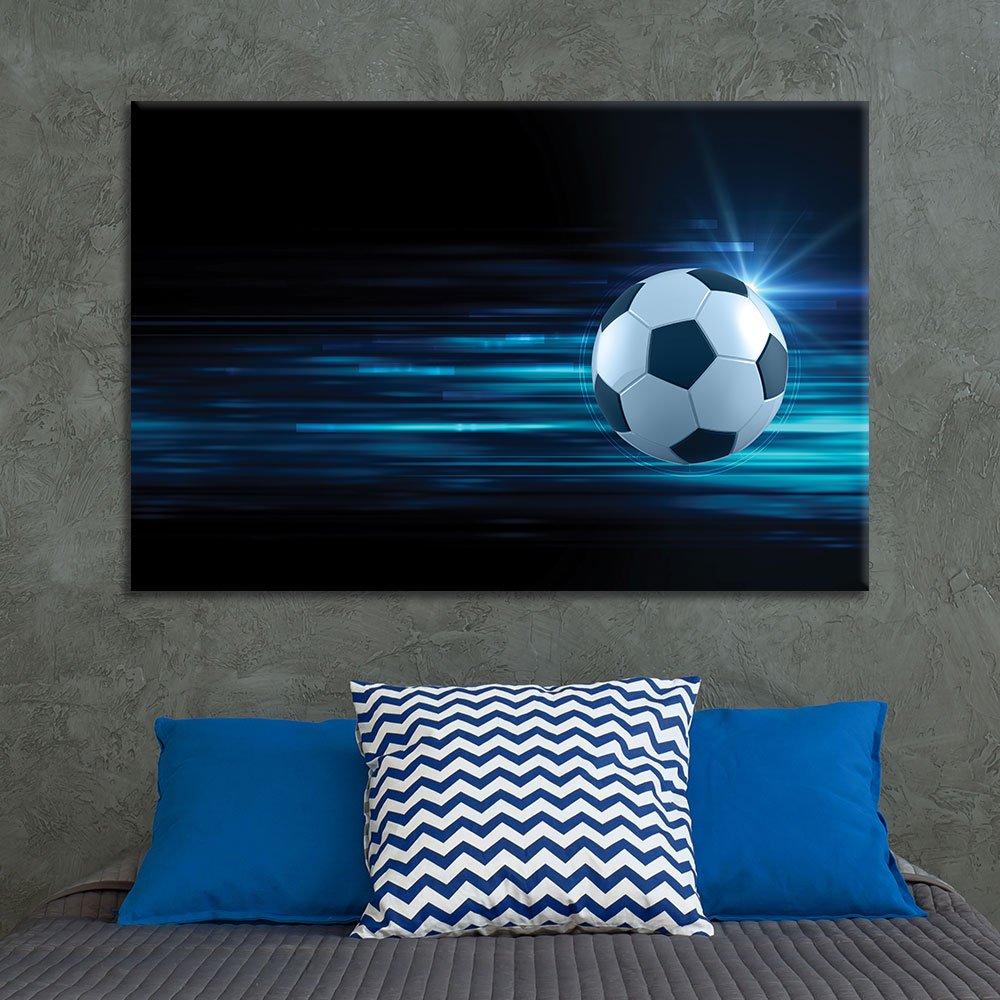 If you like blue, you can consider including this canvas in your selection.
Quiet dark blue can create an atmosphere of peace and rationality. You can think deeply about this setting.
The white part of the football is in contrast with the black background. It is different from the main color tones of the canvas and might become the focus of your room.
Football Field At Sunset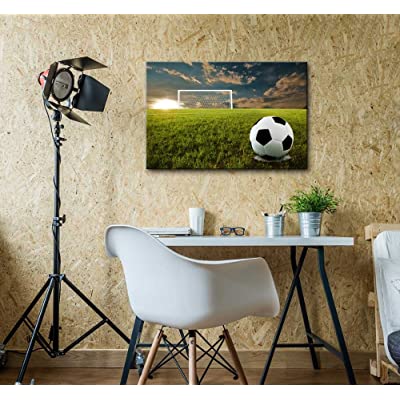 In this canvas, the football field is so quiet at sunset. It makes this piece of canvas art suitable for a room that needs a quiet environment.
When you need to concentrate on something in the room, the quiet could be a great help.
It would be good to put it in a sports themed bedroom with enough light.
Bring Your Sports Themed Bedroom To Life With A Strike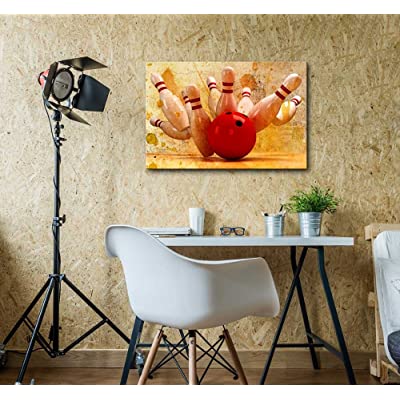 In life, sometimes you need some motivation. The thought of bowling a strike could enhance your motivation, you might find that there are a lot of things you want to do.
The red bowling ball can add brightness to your bedroom, it is great especially if you think your room isn't colorful enough.
Martial Arts Under Sunrise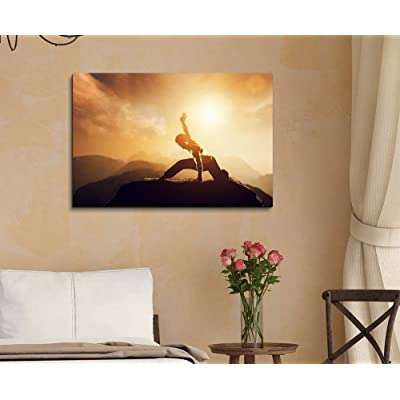 Hanging some martial arts wall art in the bedroom is one of our favorite sports decor ideas.
The man on the canvas is practicing martial arts on the top of the mountain under the rising sun.
Some art like this might be able to serve as a good reminder to start your day with positivity.
Runner Abstract Form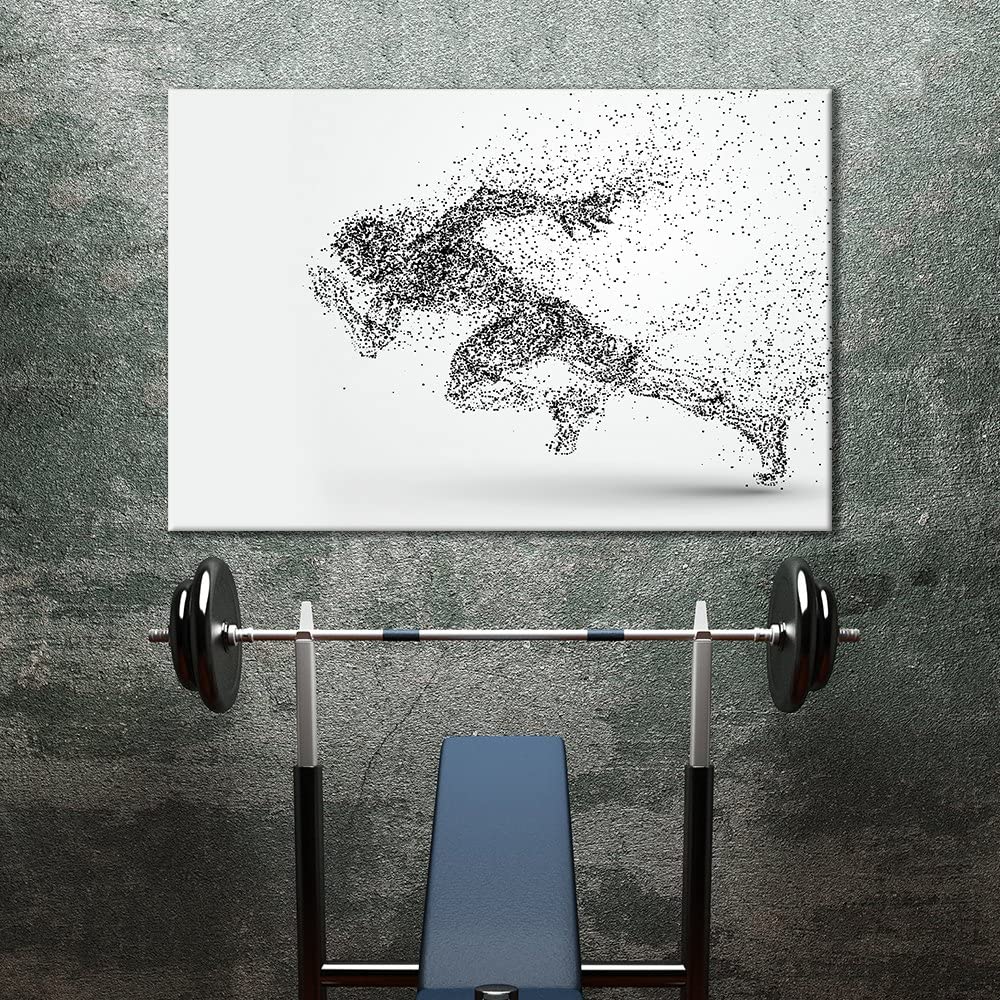 There's nothing like running to stimulate your spirit. The canvas of this running man combines the artistic and sporty themes you want. Putting it in your sports themed bedroom shows your good taste.
The color of the runner on the canvas matches the wall. When you see it every day, it might motivate you to go running and live a healthy lifestyle.
A Soccer Player Jumping To Kick The Ball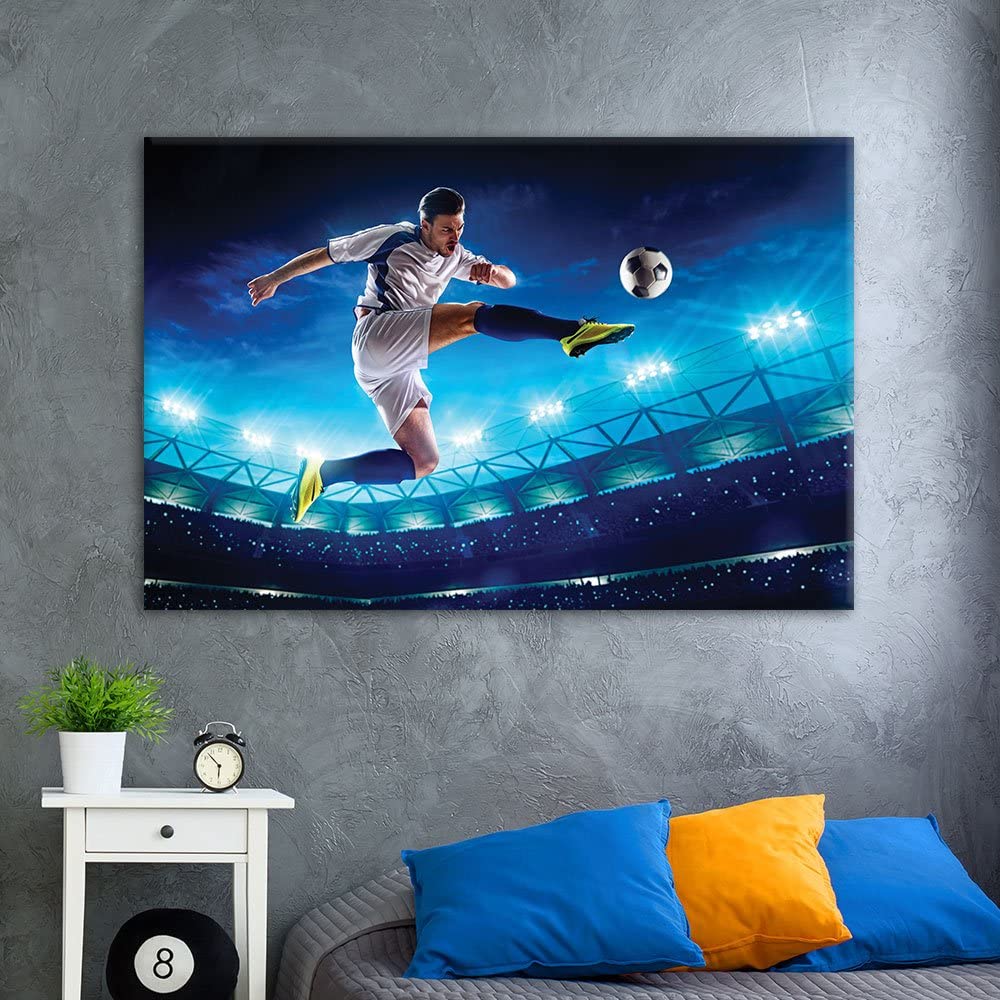 For light-colored walls, dark artistic sports themed bedroom decor can look great in your space.
In this art, the football player is jumping to kick the ball under the blue sky and white light. The canvas is so attractive that it may be a good focal point for your bedroom.
If you think blue is too calming, you can add some green and different-colored articles to enrich the color and enhance the art.
Hockey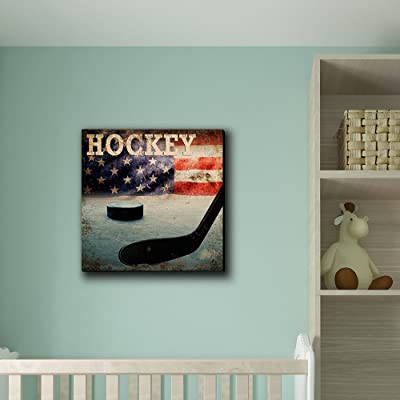 Hockey is one of the fastest team sports in the world. Hanging this art in your bedroom is a great idea for a hockey fan.
The contrast between the clean wall and the vintage canvas can give you visual enjoyment.
It may also remind you of playing hockey with your friends on the ice.
The Peace Between Hard and Soft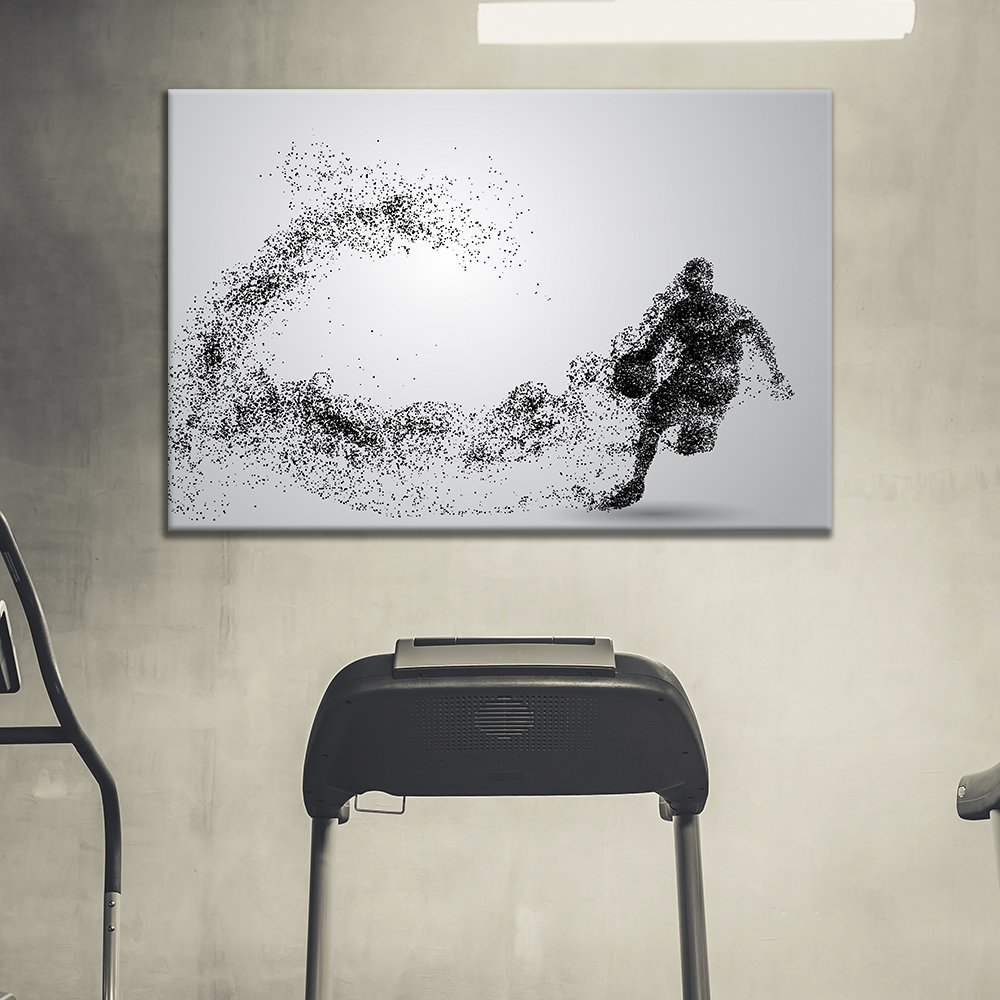 This is the same style as the first canvas. The person is dribbling the ball and seems to be moving. If you like this style of design, you can try, because it is one of the best ways to decorate a boys sports themed bedroom.
The hard of the workout equipment and the softness of the canvas don't repel each other but coexist in the room.
Conclusion
If you are thinking of decor ideas for a sports themed bedroom, a canvas that can create an atmosphere you desire is essential.
No matter where you get advice or inspiration, hanging a canvas is a great way to get the result you want.