Get your creative juices flowing with these zen room ideas. Zen decor is a favored way to try and give your home a relaxing and tranquil atmosphere. Read on if you are looking for a way to turn your space into a calm environment.
These zen room decorating ideas have been inspired mostly by Japanese interiors. The wall hangings are minimal and reminiscent of an ancient tradition.
Check out these top 11 zen room ideas for a cohesive interior look.
Fire and Light Zen Room Ideas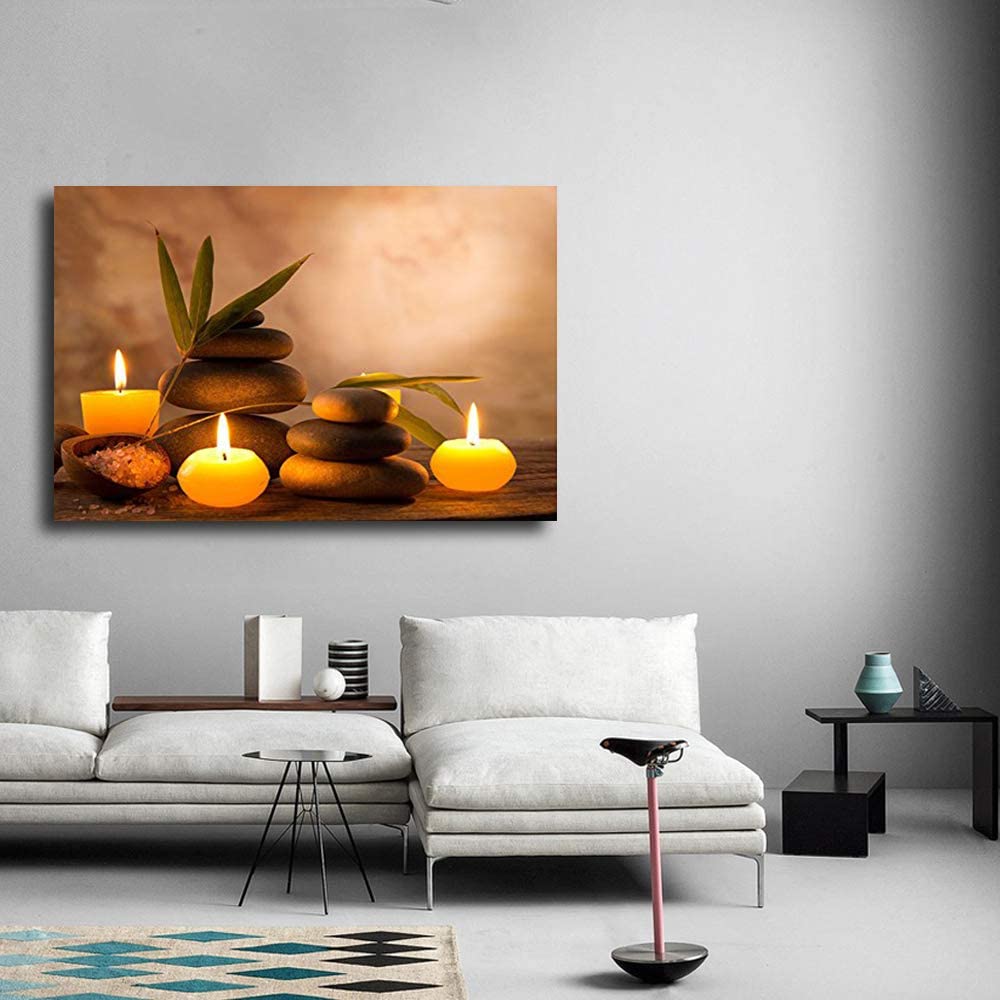 Warm tones are an important aspect of the zen style. They are suggestive of things such as the earth, the roots, and nature's origin.
This art piece does a great job of ensuring a chromatic harmony with all the decorative elements in your home. This piece definitely fits in with zen meditation room ideas. You can even modify the colors and play with the other elements in the room, such as a floor rug and the furniture.
Clouds of Ash Zen Room Ideas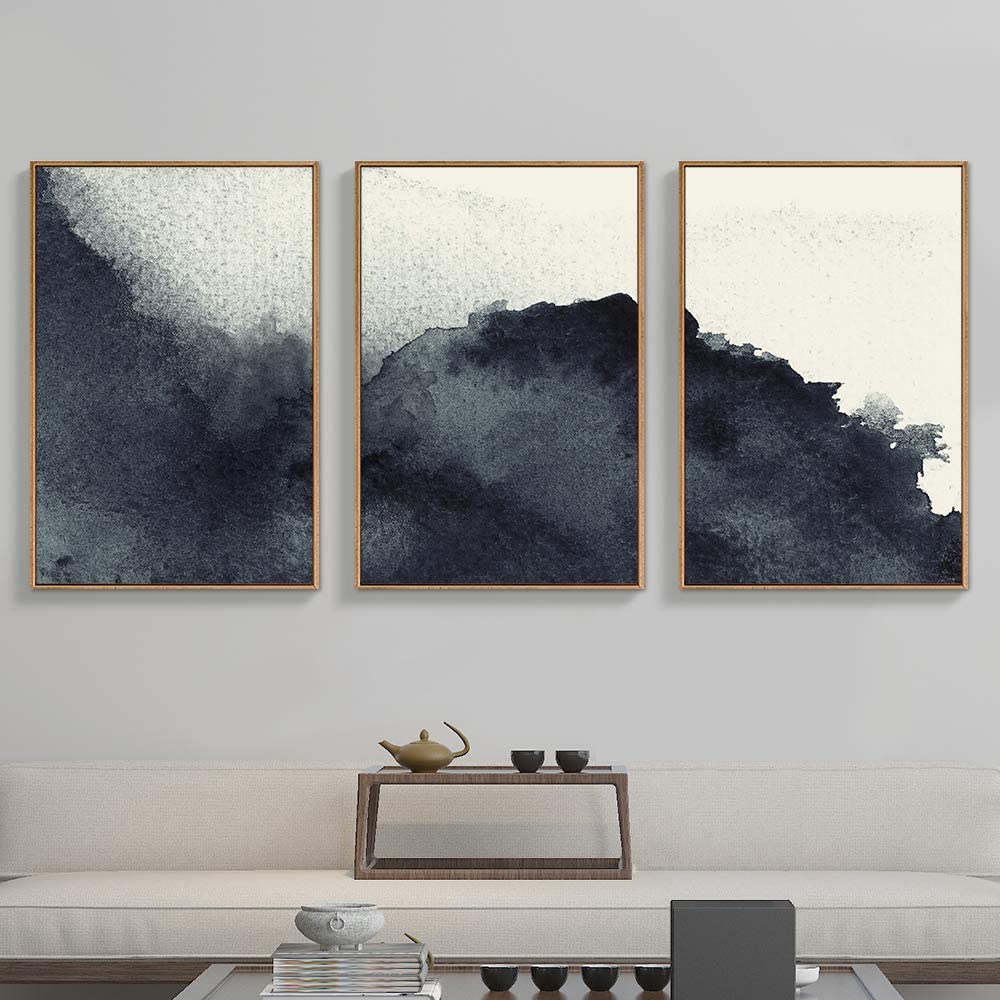 This stunning 3-panel canvas with a traditional Asian style decor theme is a classic in interior design. It's proud visual continuity with the zen theme is highly impactful and intense.
It sets a mood that some crave in the seclusion of their home when we want to turn off the noise from the outside world.
It is a true wonder using only a single color on a beige canvas.
Bamboo And Lotus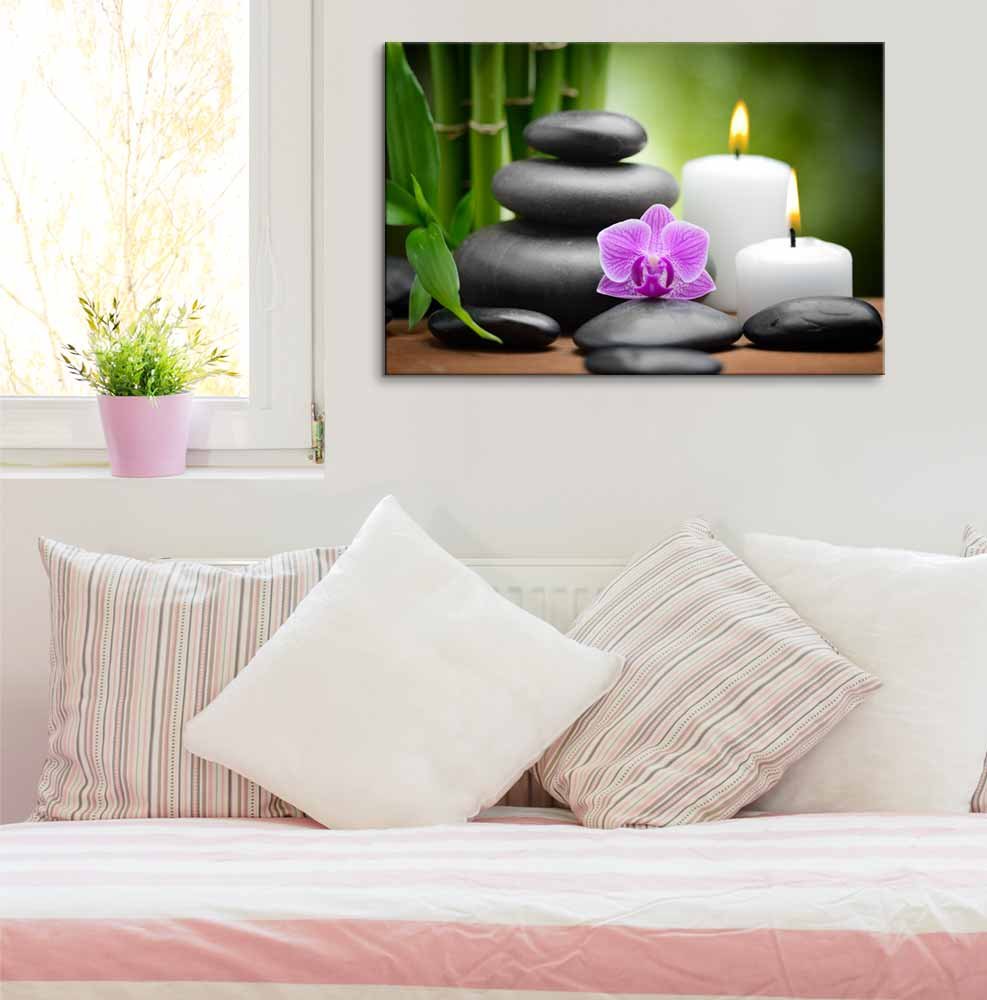 Wood is an option when it comes to capturing the desired effect zen room ideas. A vibrant wall hanging can do wonders when natural light is cast upon it. The wall decor here is calming and can be seen as making a statement for your preference of peace and calm.
Yin and Yang Zen Room Ideas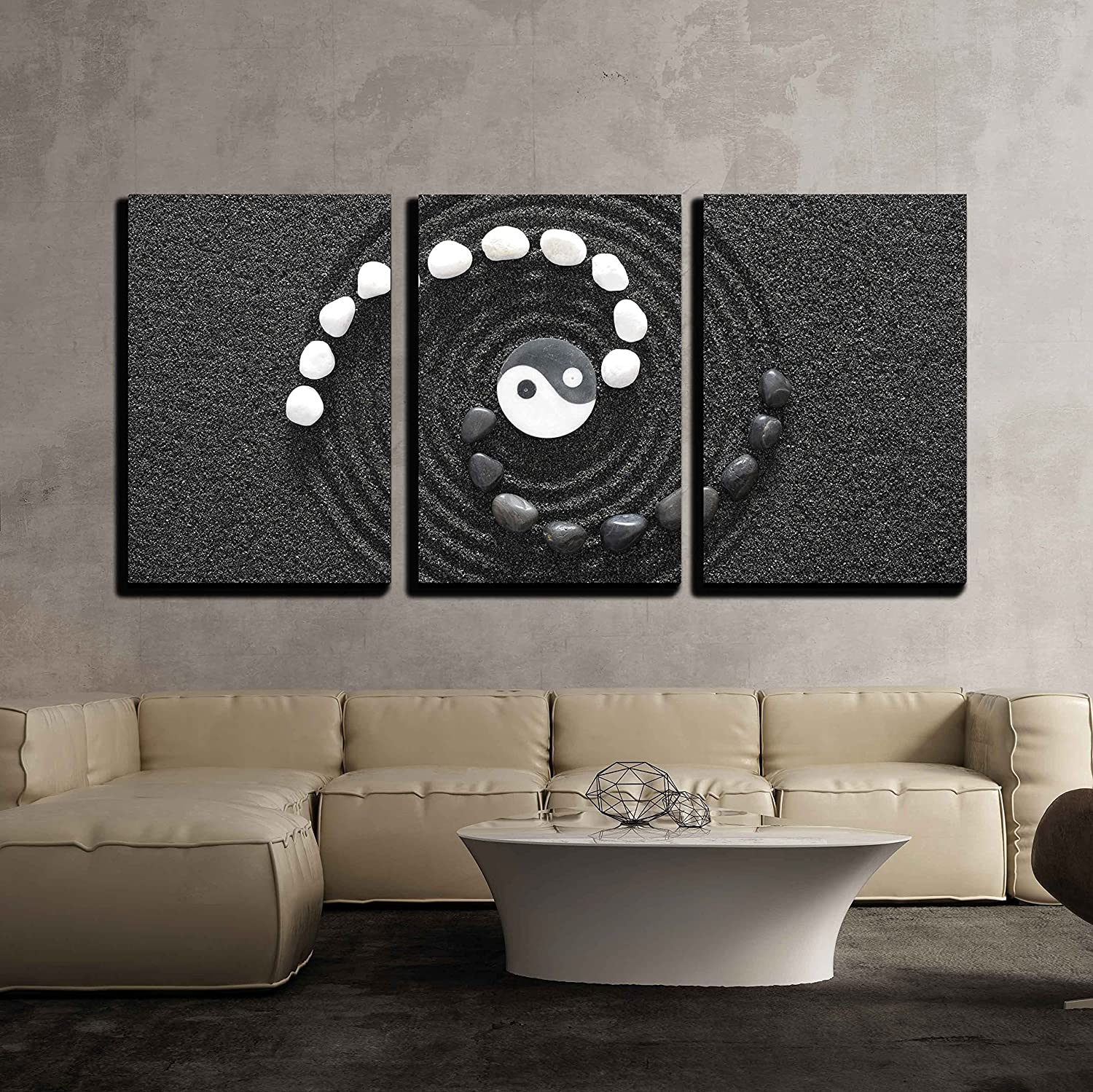 Monochromatic designs will probably never go out of style. The same beauty can be seen in this piece of wall art. It has a wonderfully sophisticated vibe to it. It also has the ability to create an aura that brings the entire room together.
Tranquil Zen Room Ideas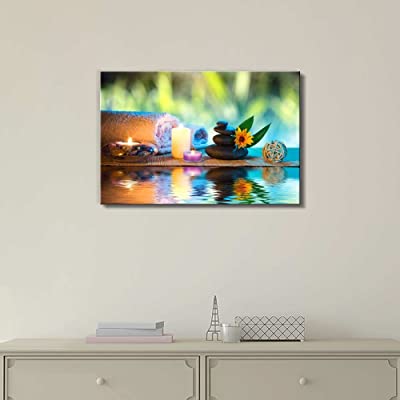 A touch of color usually improves the overall vibe of the room. You can make a lot of difference by pairing colorful wall art with vibrant accents. However, when it comes to zen living room ideas things can get a bit tricky.
A neat way around it is to choose plants. This way you do not overwhelm the place and are able to stick with the zen theme.
Trickling Water and Lotus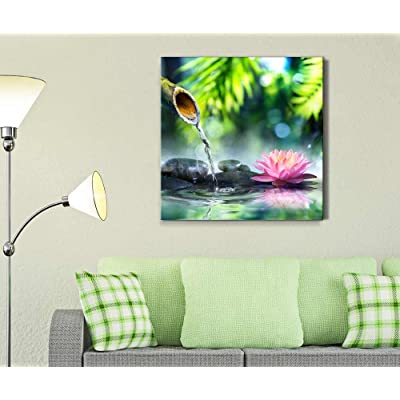 If you like to be reminded of different serene and calming things, this canvas can do the job.
Zen Swirls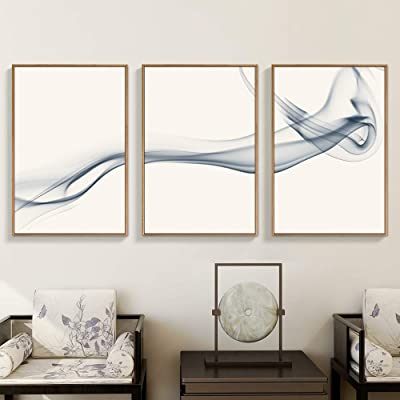 The best thing about zen room ideas is the energy they can exude. The same goes for this 3-panel wall art. It can help you maintain or achieve the zen style.
You may even find yourself inspired to make this space where cable and electronics are not allowed. You can make this your spot for when you are feeling stressed out.
Leaves And Stones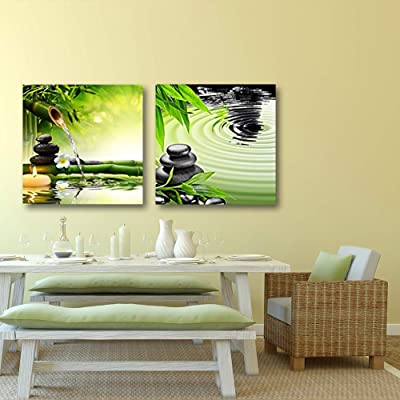 This two-piece wall art is great for people who like to be close to nature. It represents that and more. If you want to maintain order and cleanliness, this wall decor idea will fit in seamlessly.
You can pair this decor style with a color blocking scheme on the wall to make the space look more lively.
The White Flower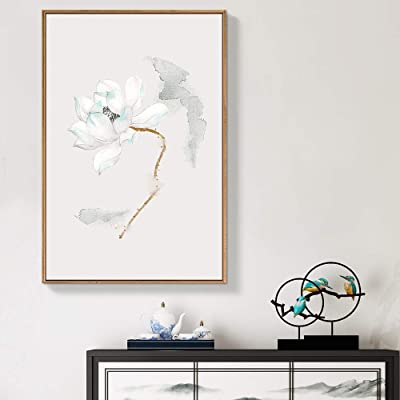 This watercolor effect painting is beautiful. Not only does it look serene it also enhances the aesthetic of a space.
Even though it may look fairly simple, there is depth in each stroke and that is translated to the onlooker as well.
This versatile piece can be adorned in your bedroom or living room.
Grey Stones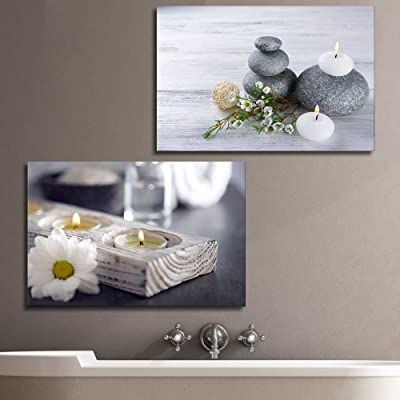 A contemporary take on zen, this particular art piece can have you feeling at home. If your interior decor is more on the sleek side, this wall art might be perfect for you.
Zen Window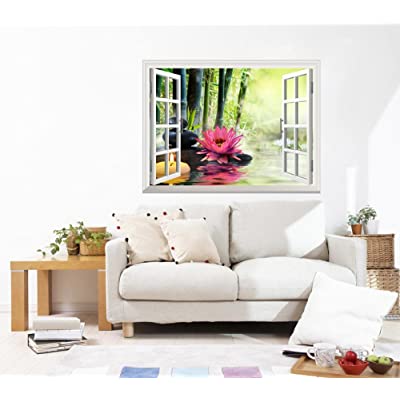 This is a picture-perfect image. It has a nice faux window effect. Make sure that you place this decor idea in a well-lit room.
Conclusion
You could always do with some surefire tips on how to achieve the zen look in your home. Remember to never hesitate when using color to decorate with your zen room ideas.
What you do have to be careful about is the kind of color scheme you should pick. You should consider soft, earthy, and cool hues to go with the style.